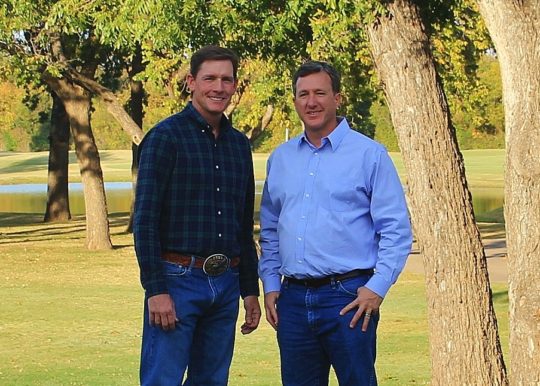 Ben Belew and Beau Byars started selling farms and ranches together in 2008 and have built Legacy Properties slowly ever since, starting in our hometown of Vernon, TX, and expanding in later years with offices in Wichita Falls and Paducah.  We are currently looking for seasoned farm & ranch sales agents in Texas and Oklahoma and offer a competitive commission split & marketing and administrative support, with little to no upfront cost to our agents.  You will be provided your own personally branded marketing, training and all the tools you need to succeed!
At Legacy Properties, all agents are provided their own:
Land.com Signature Account (includes LandsofTexas, LandsofOklahoma, LandandFarm & LandWatch)
LandbrokerMLS Profile
Zillow & Realtor.com Profile
LPranches.com Profile
Local MLS access
Social media promotion
Brochures & business cards
Listing support for ranch marketing, contracts & negotiation
Buyer leads in their core territory
While none of our agents are limited to particular counties, we prefer to have agents who live in the same area they work in.  Because we don't overlap people in towns/counties, our agents can focus exclusively on their home county and neighboring counties without feeling like they are climbing over other in-house agents.
We are currently looking for agents in the following counties in North/Northwest Texas:
Denton
Wise
Jack
Palo Pinto
Young
Throckmorton
Haskell
Knox
Baylor
Archer
And these counties in Southwest Oklahoma:
Harmon
Greer
Jackson
Tillman
Comanche
Cotton
*These regions are flexible, based upon the agent's knowledge and history.
If you are considering a career change or looking for a new broker, give us a call!
Ben Belew @ (940) 357-9940
Beau Byars @ (940) 224-3183