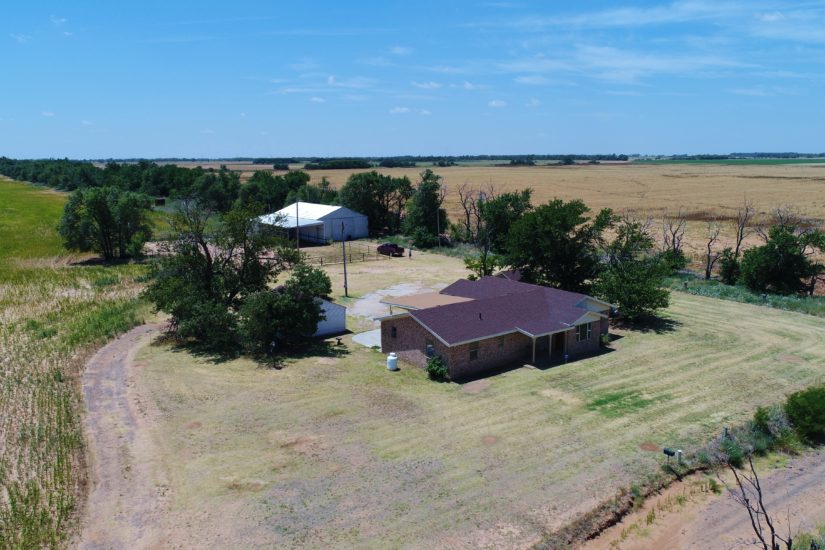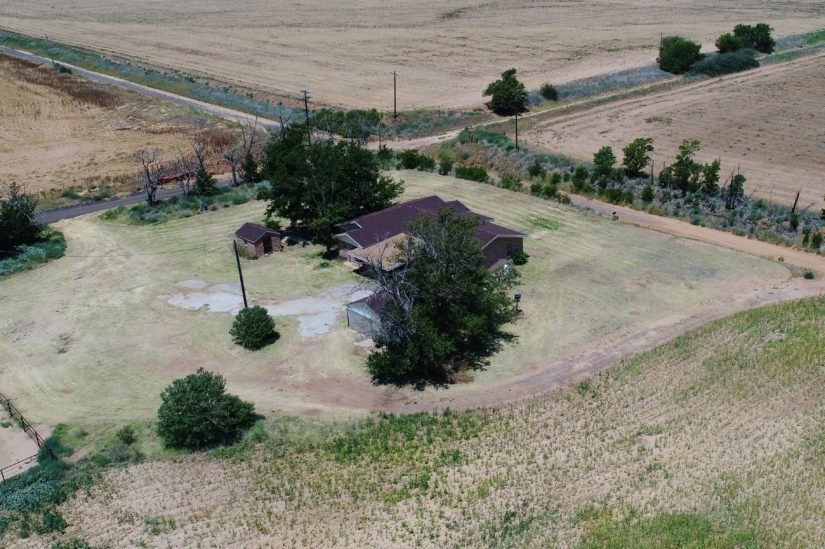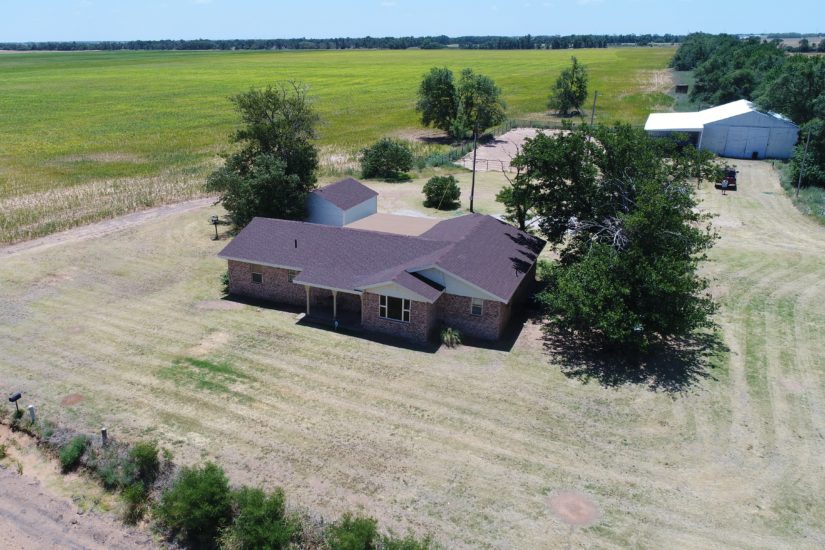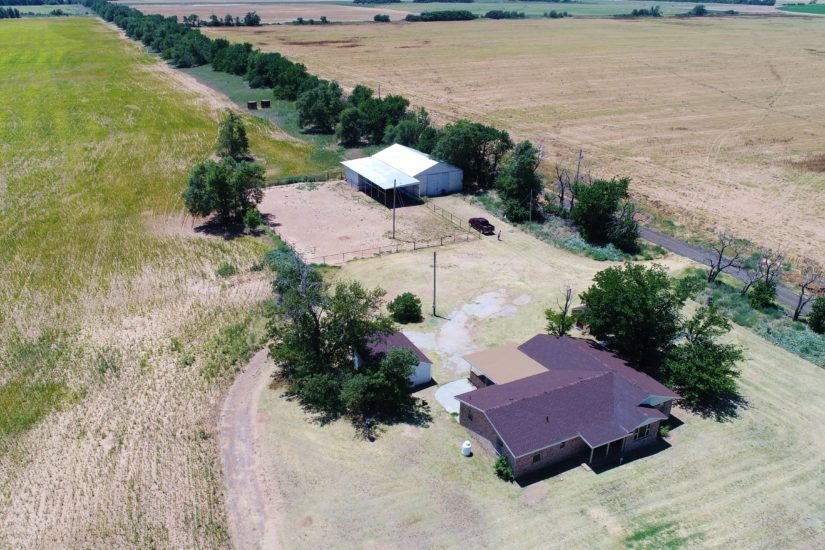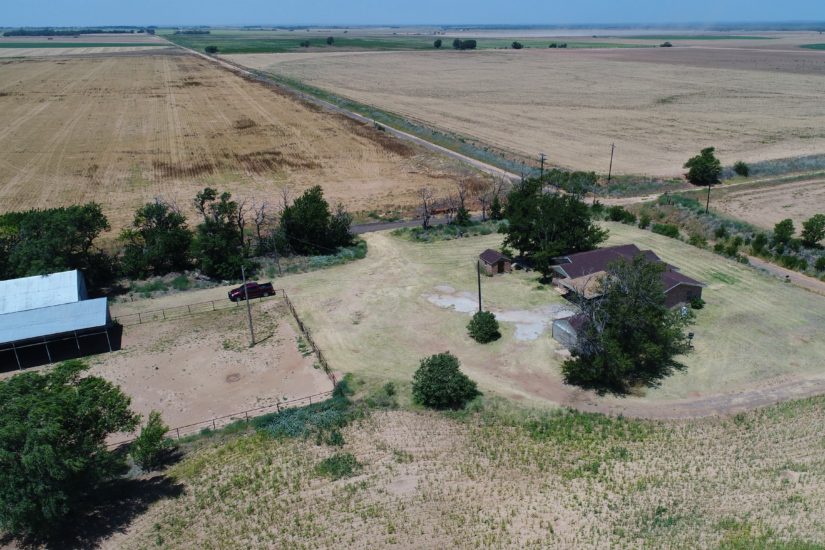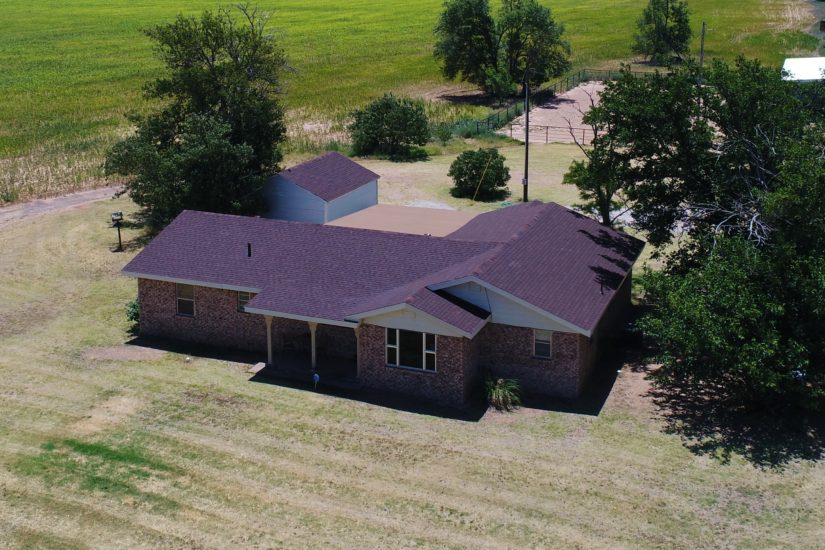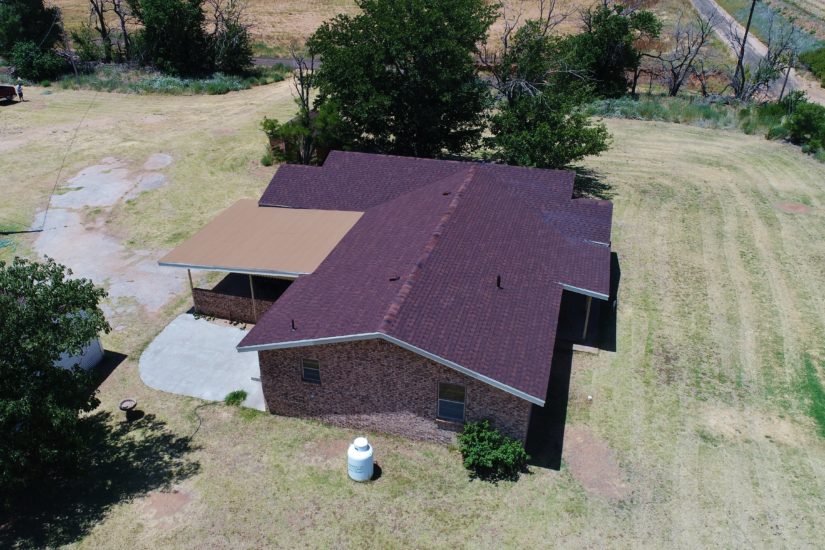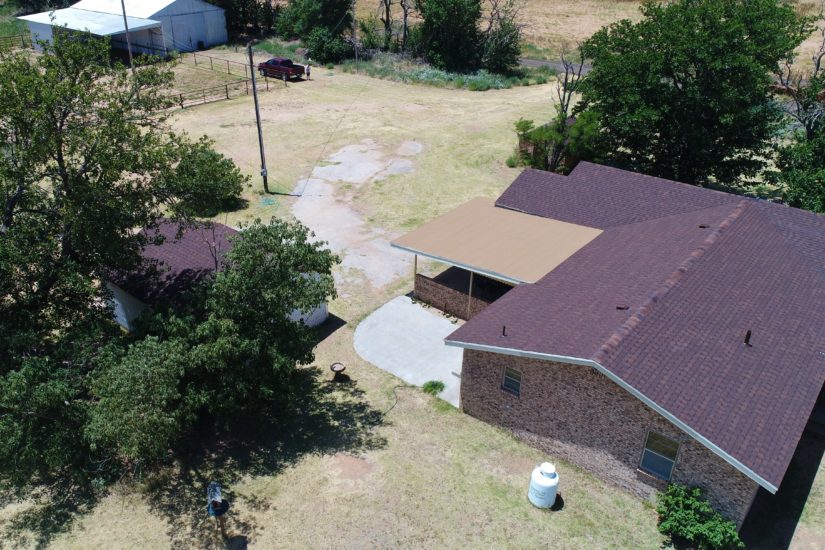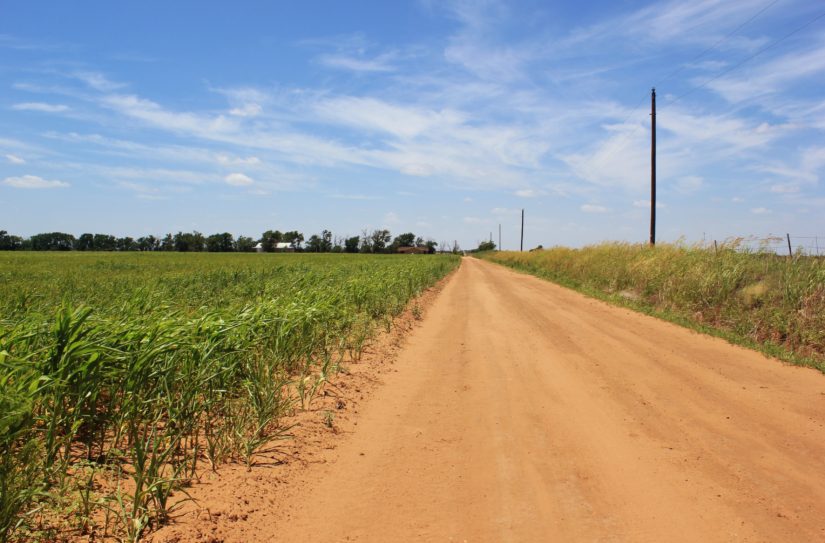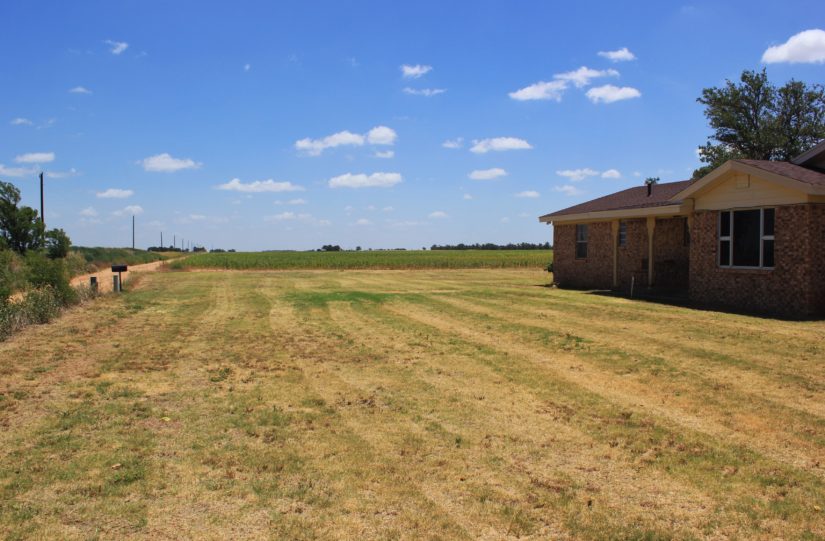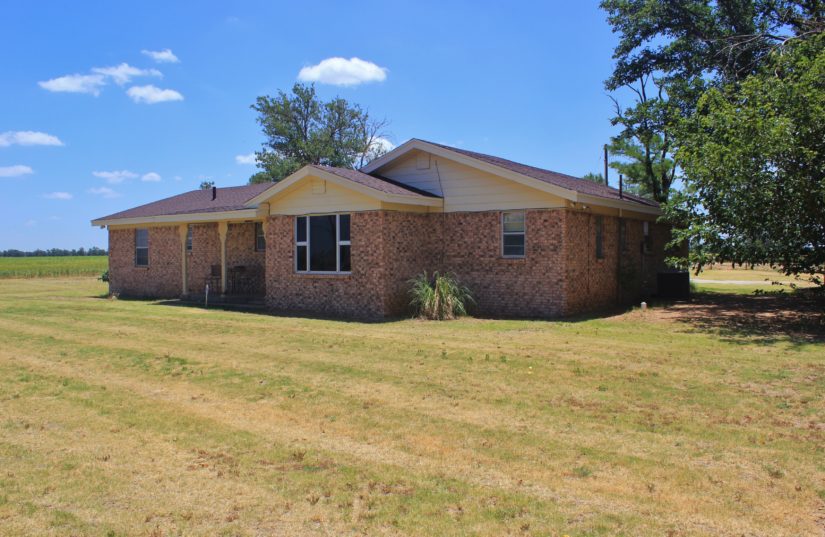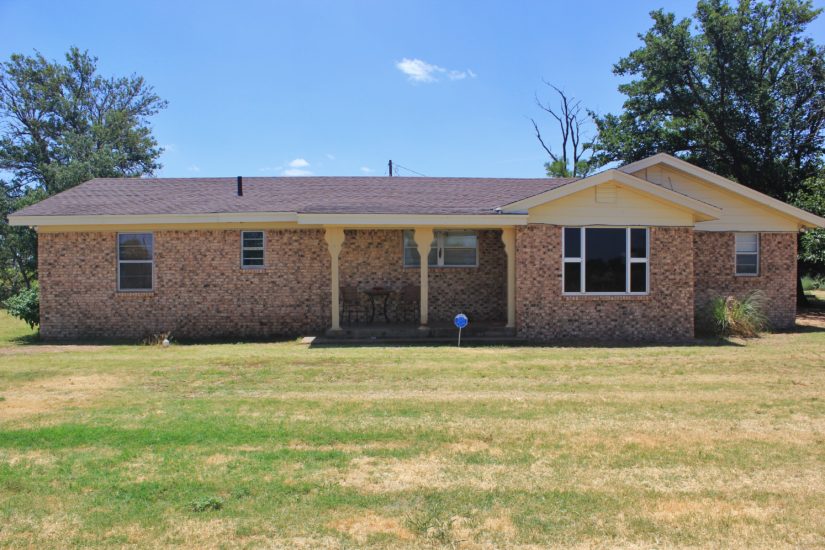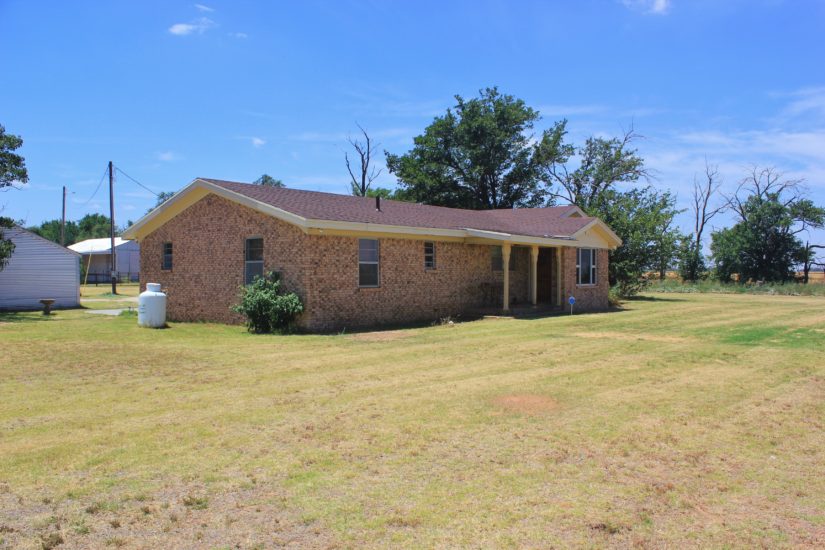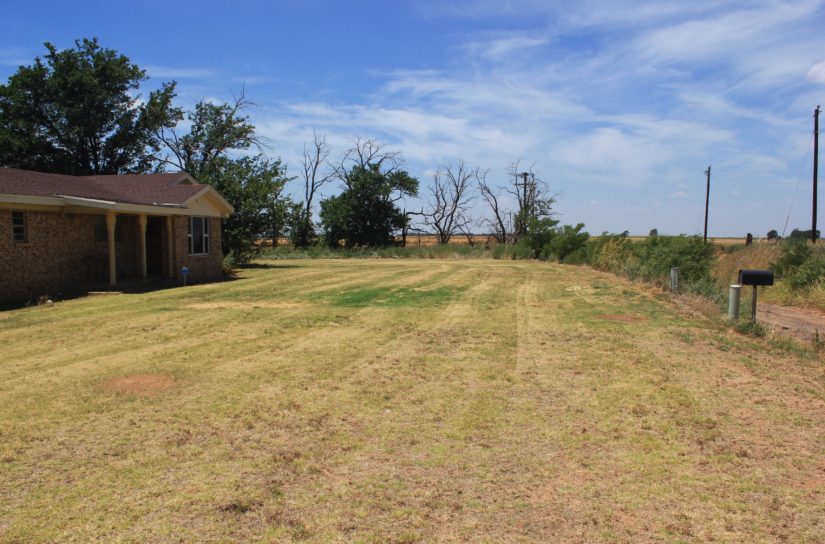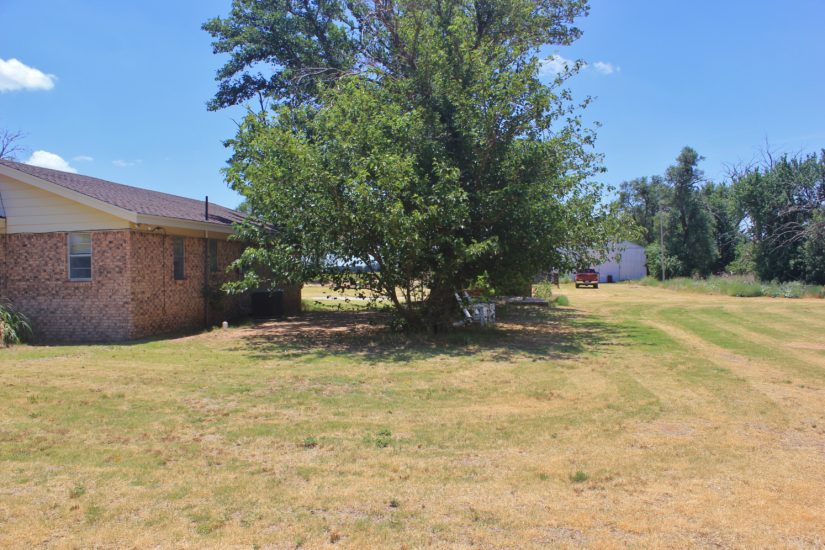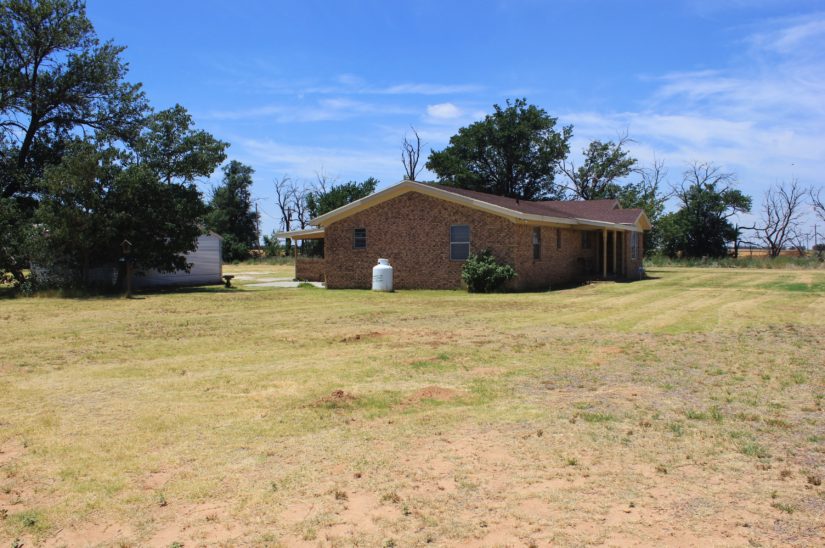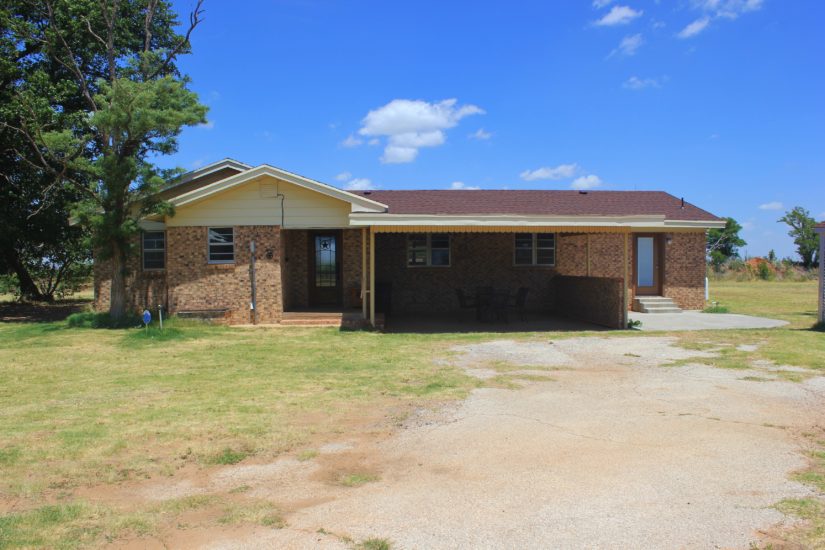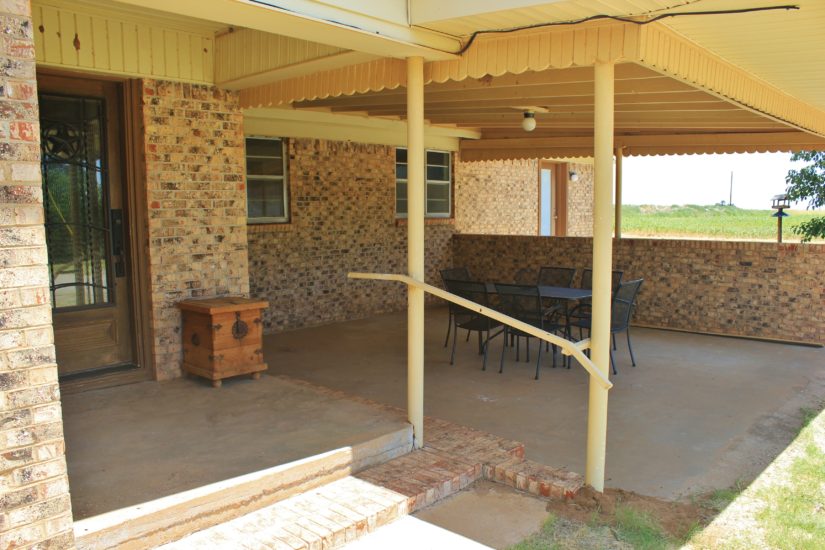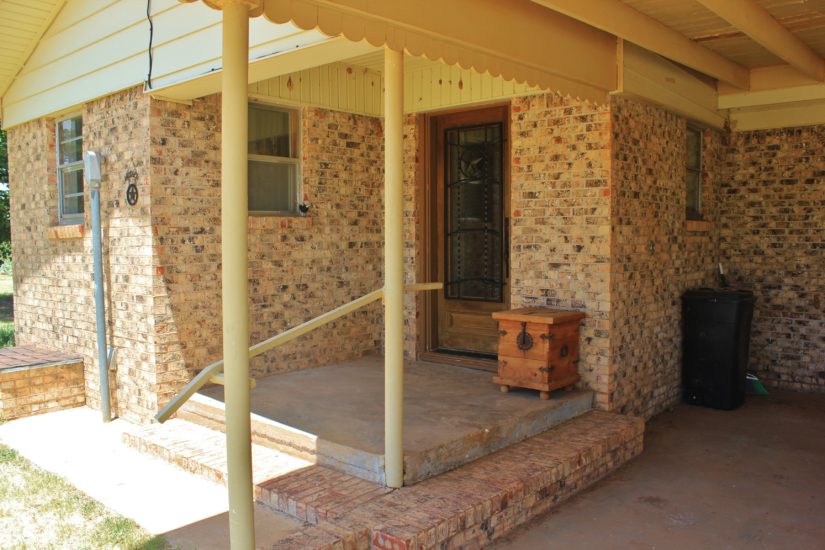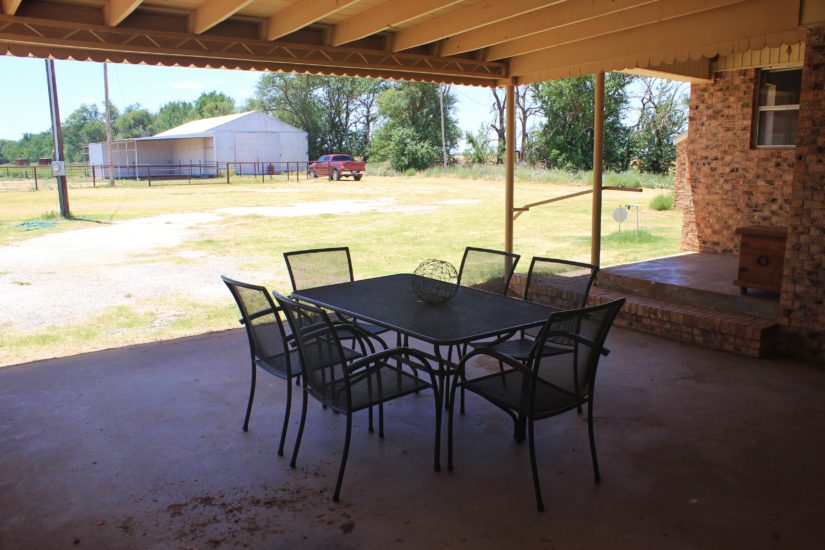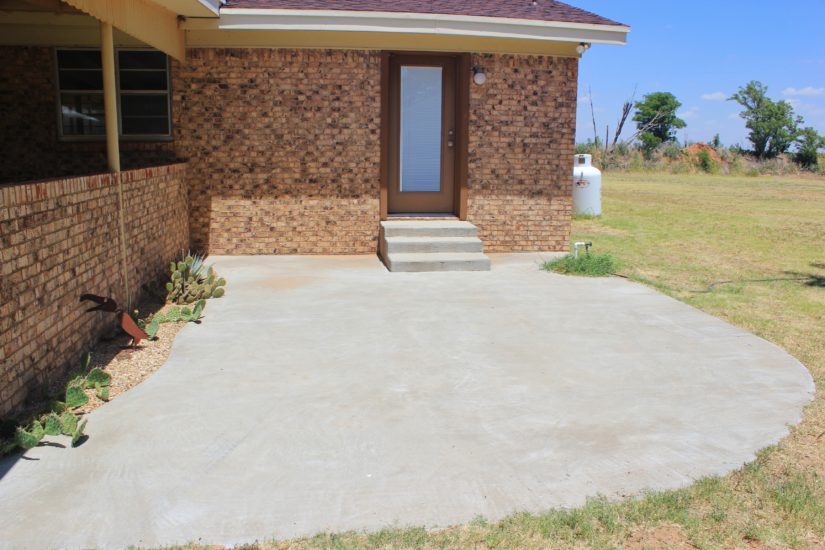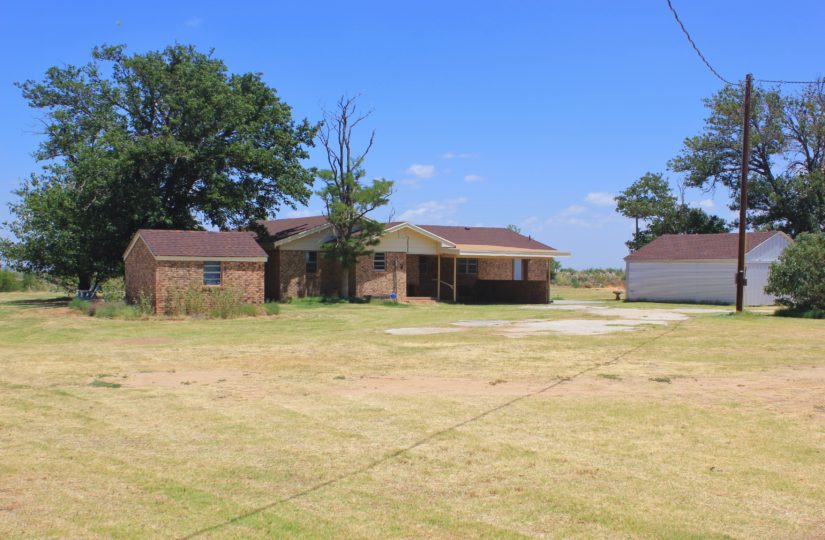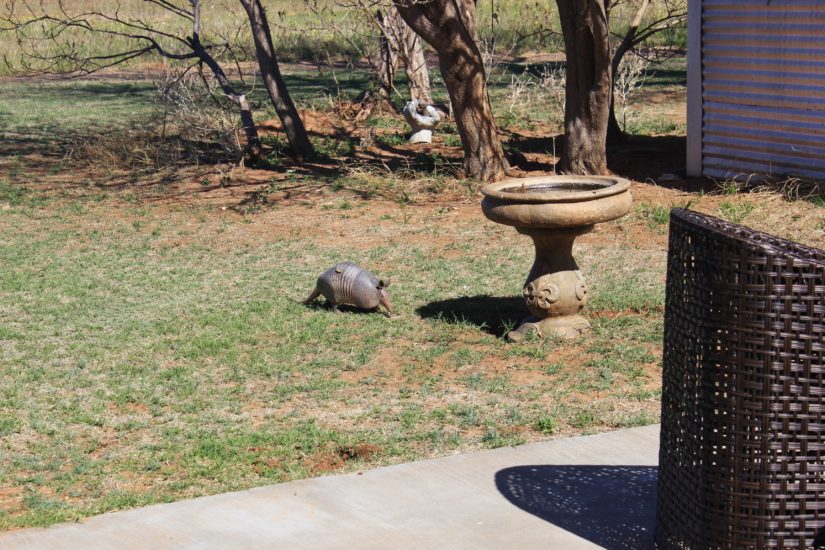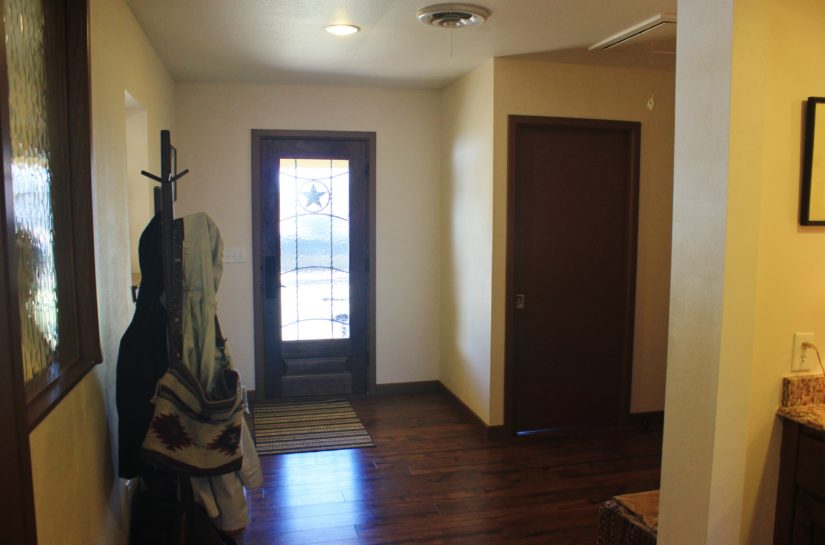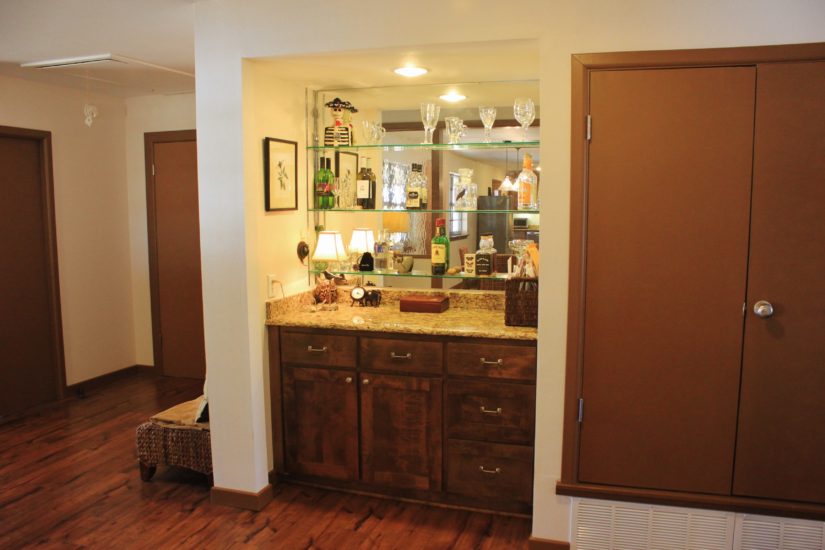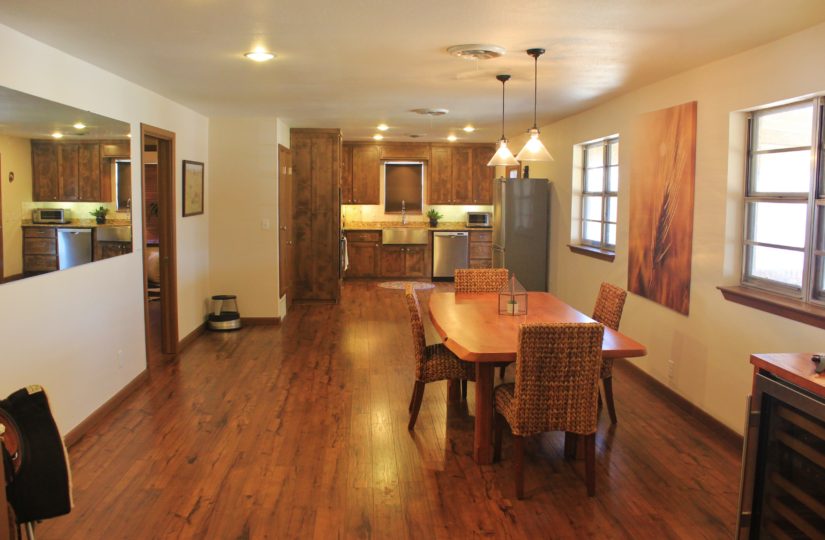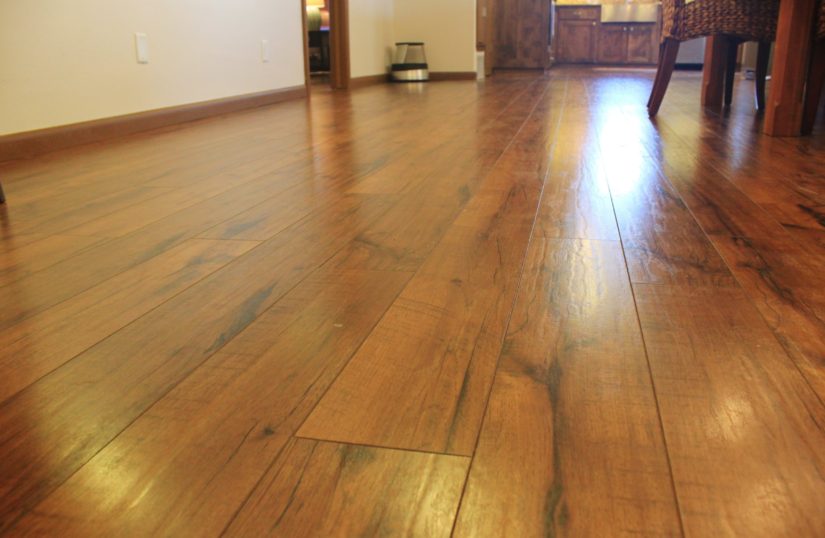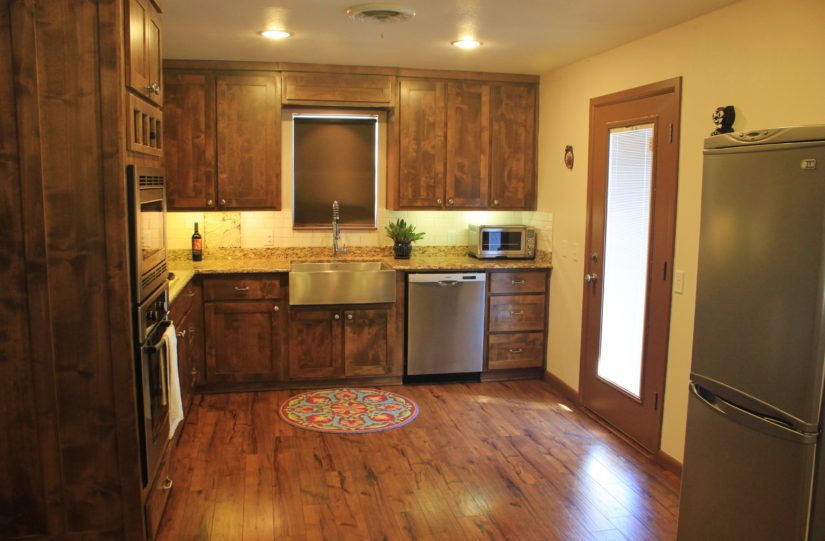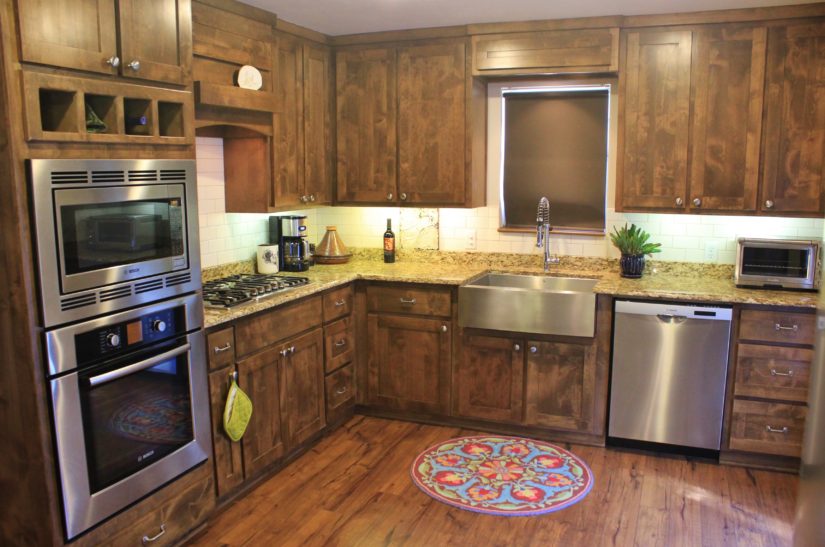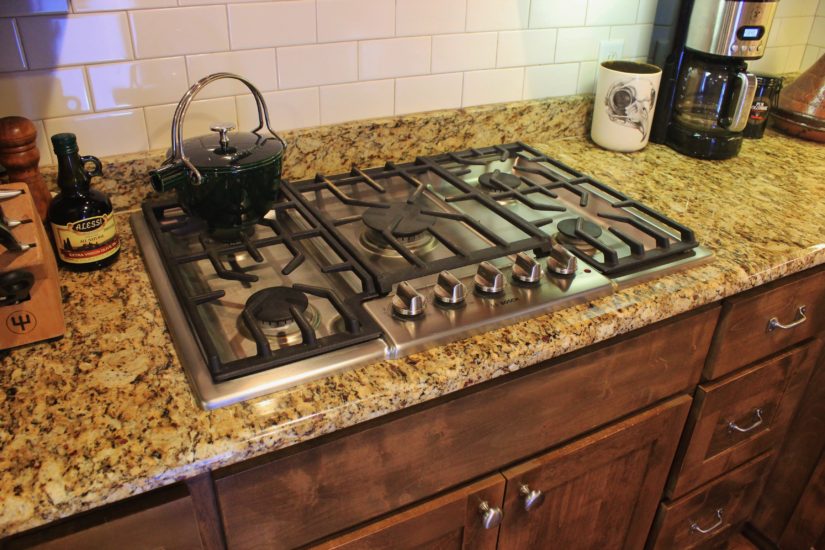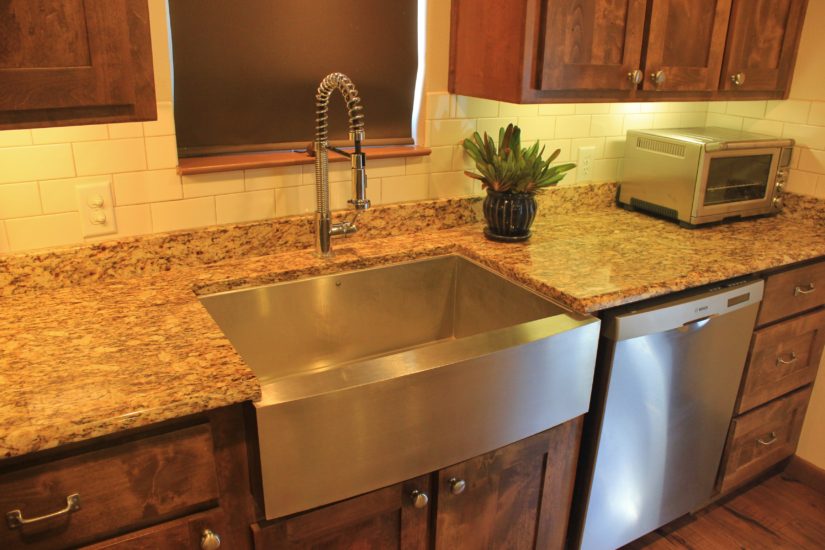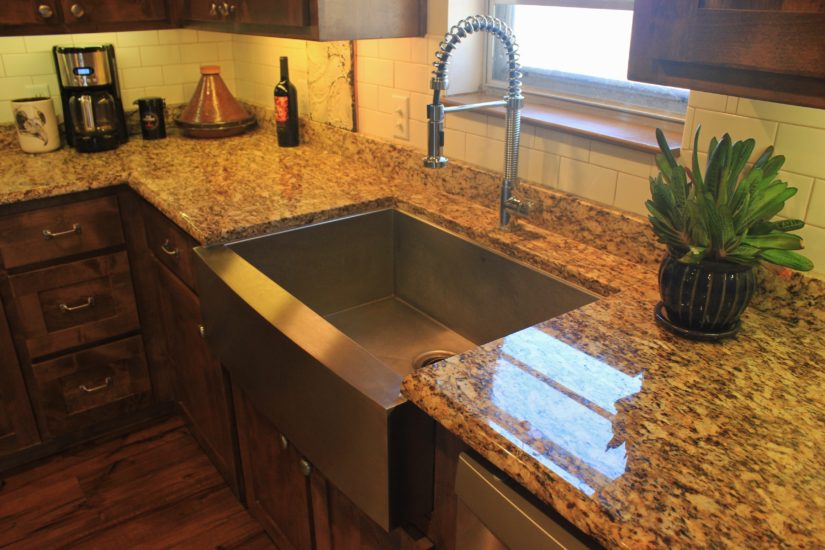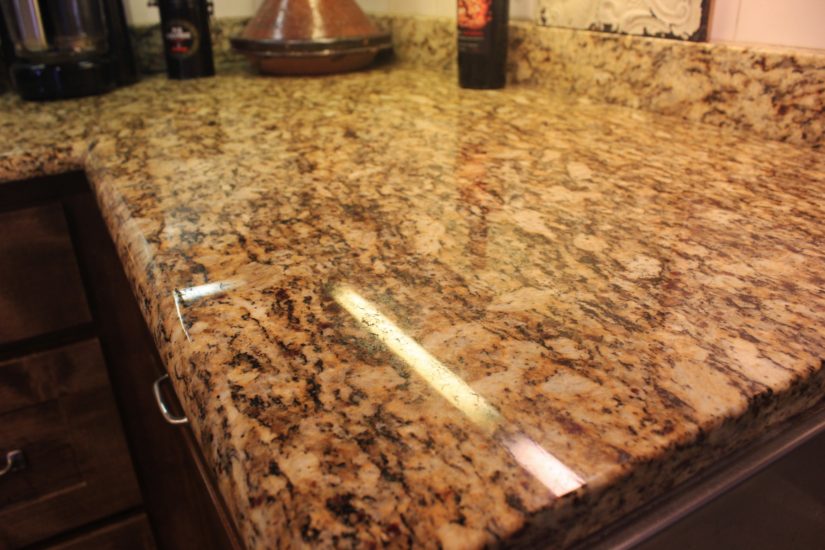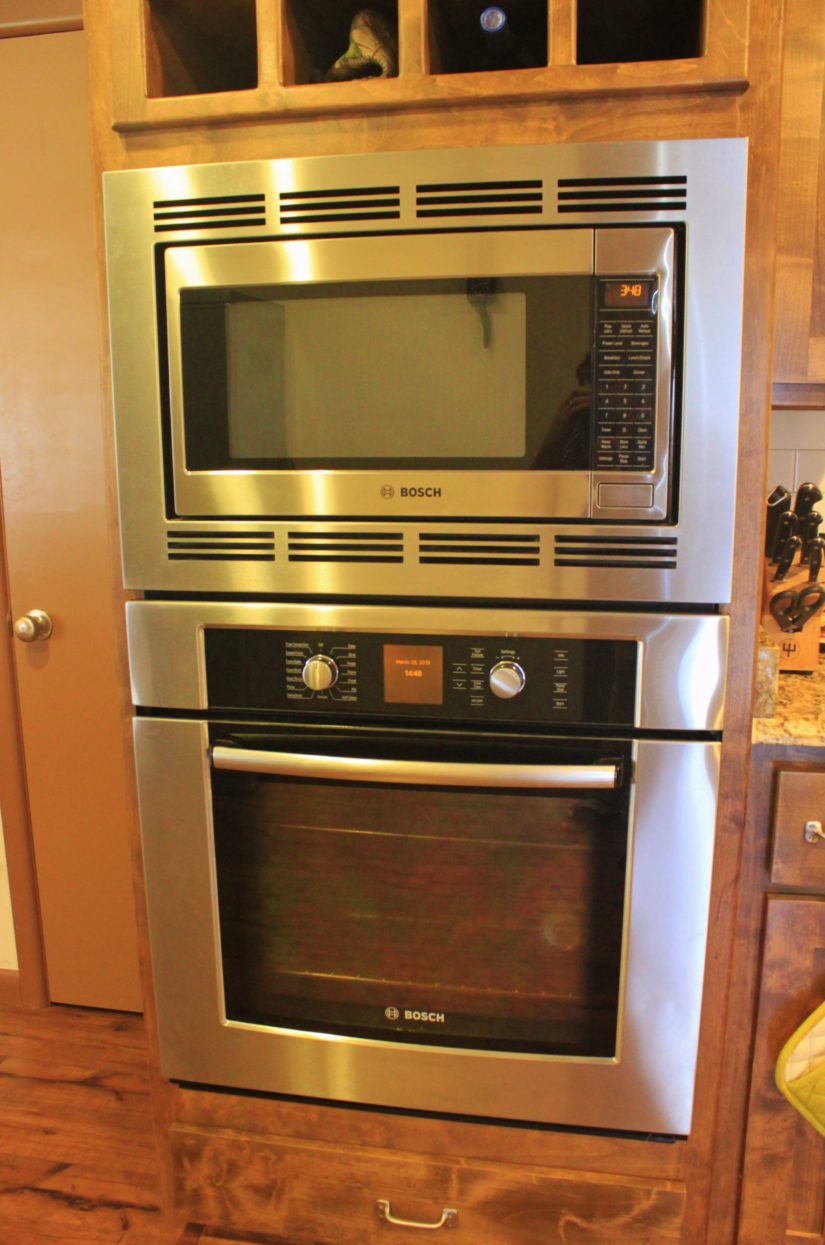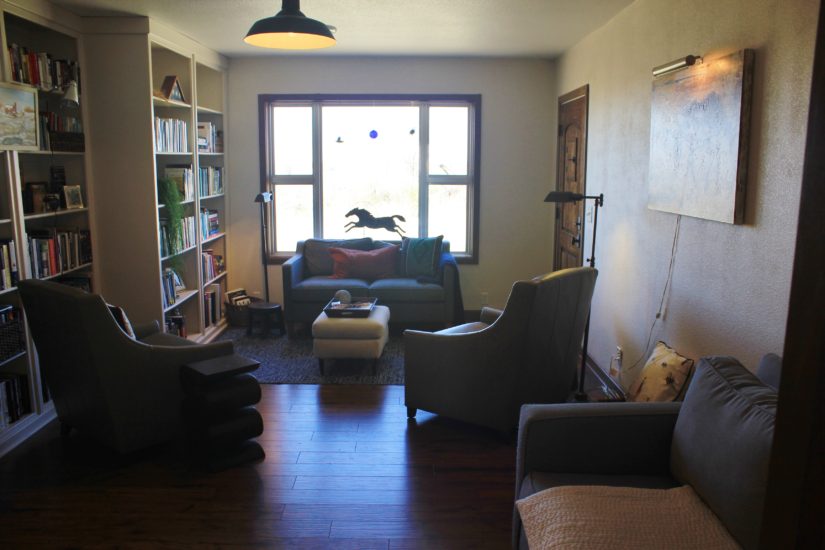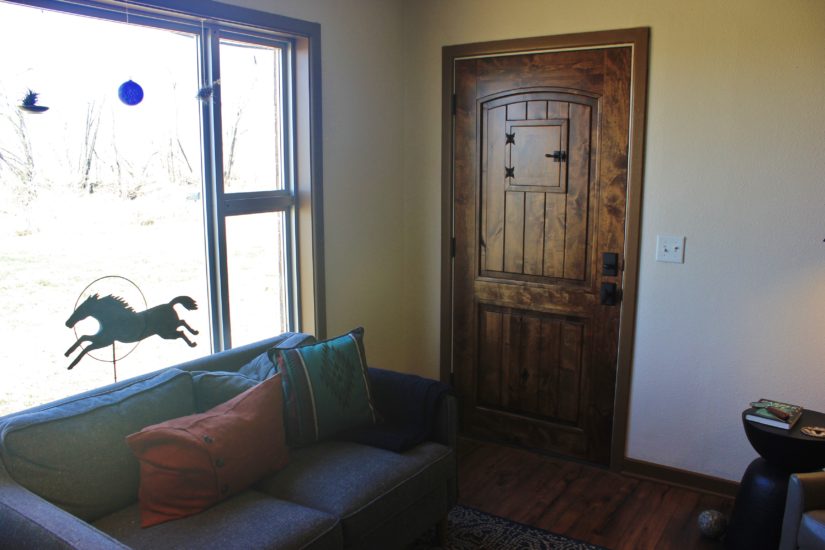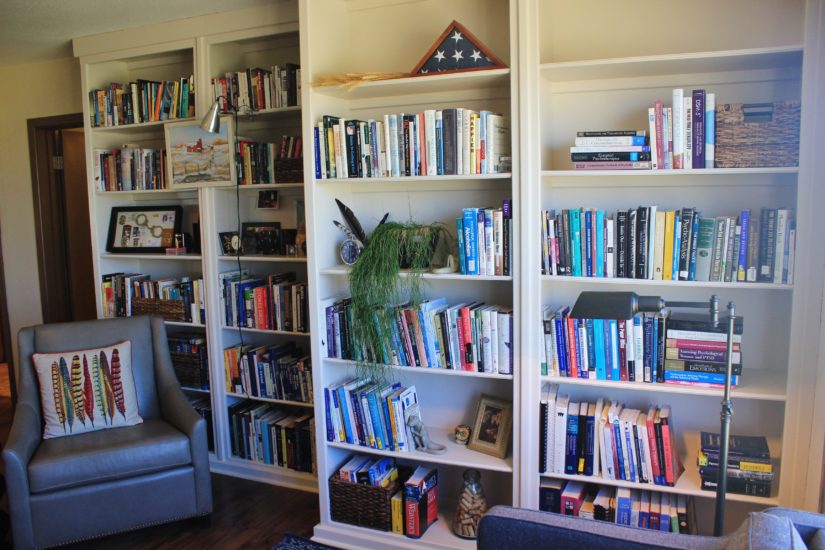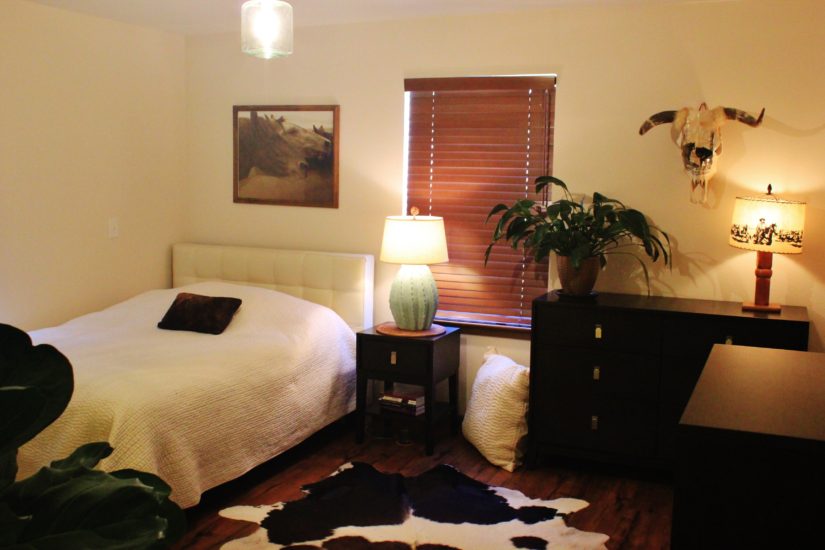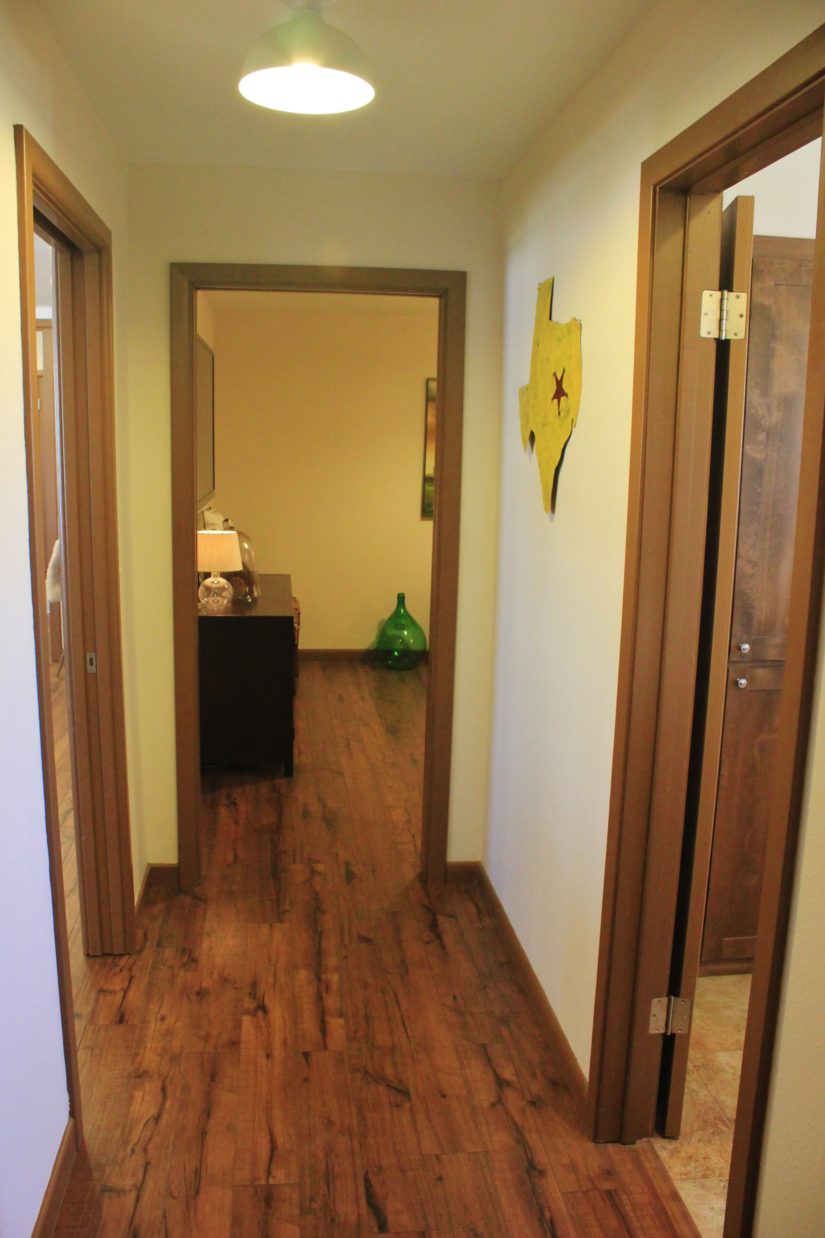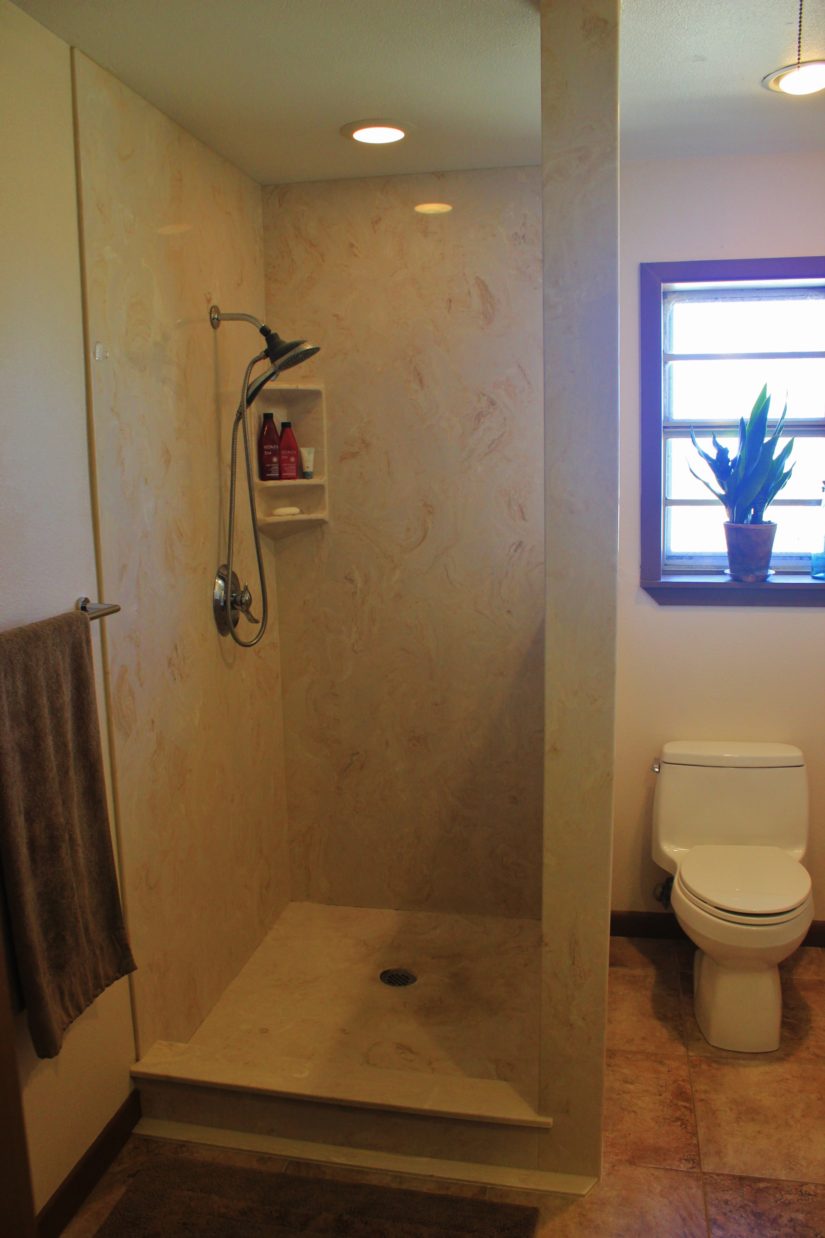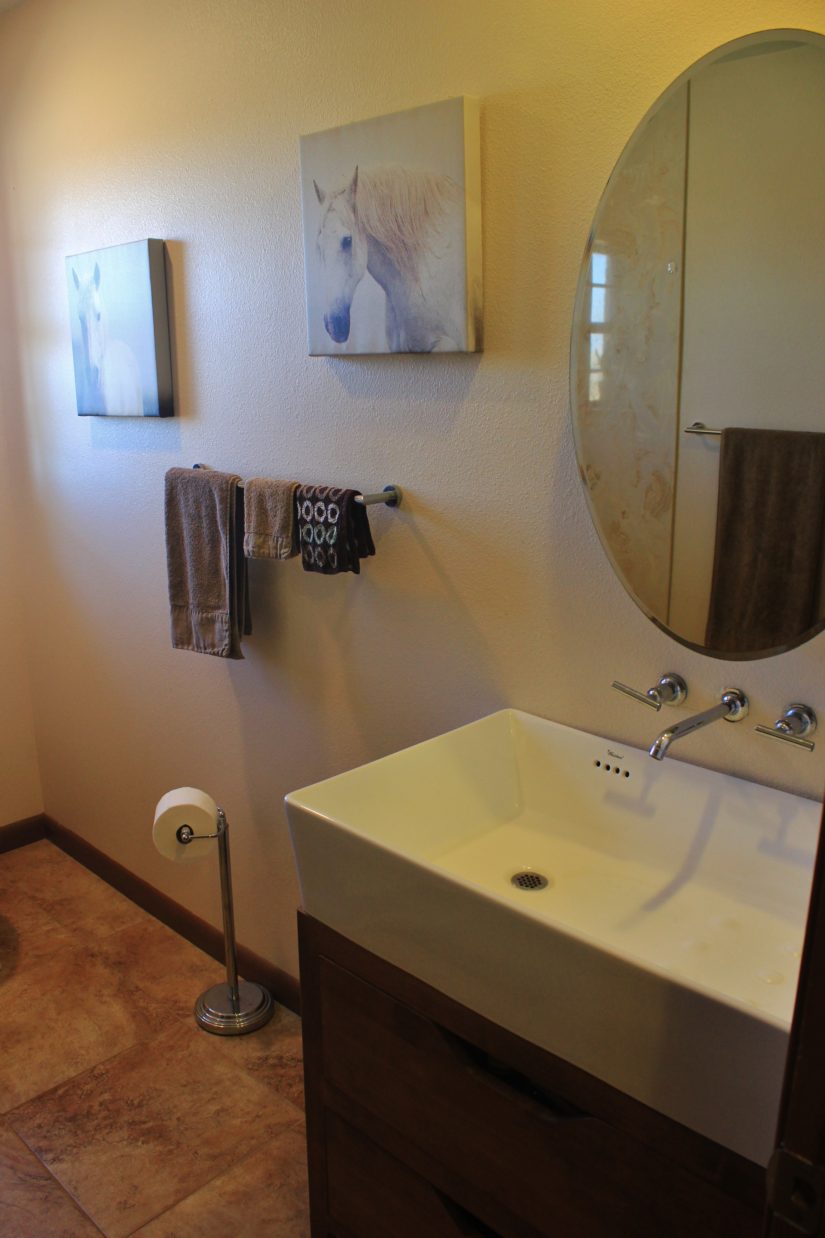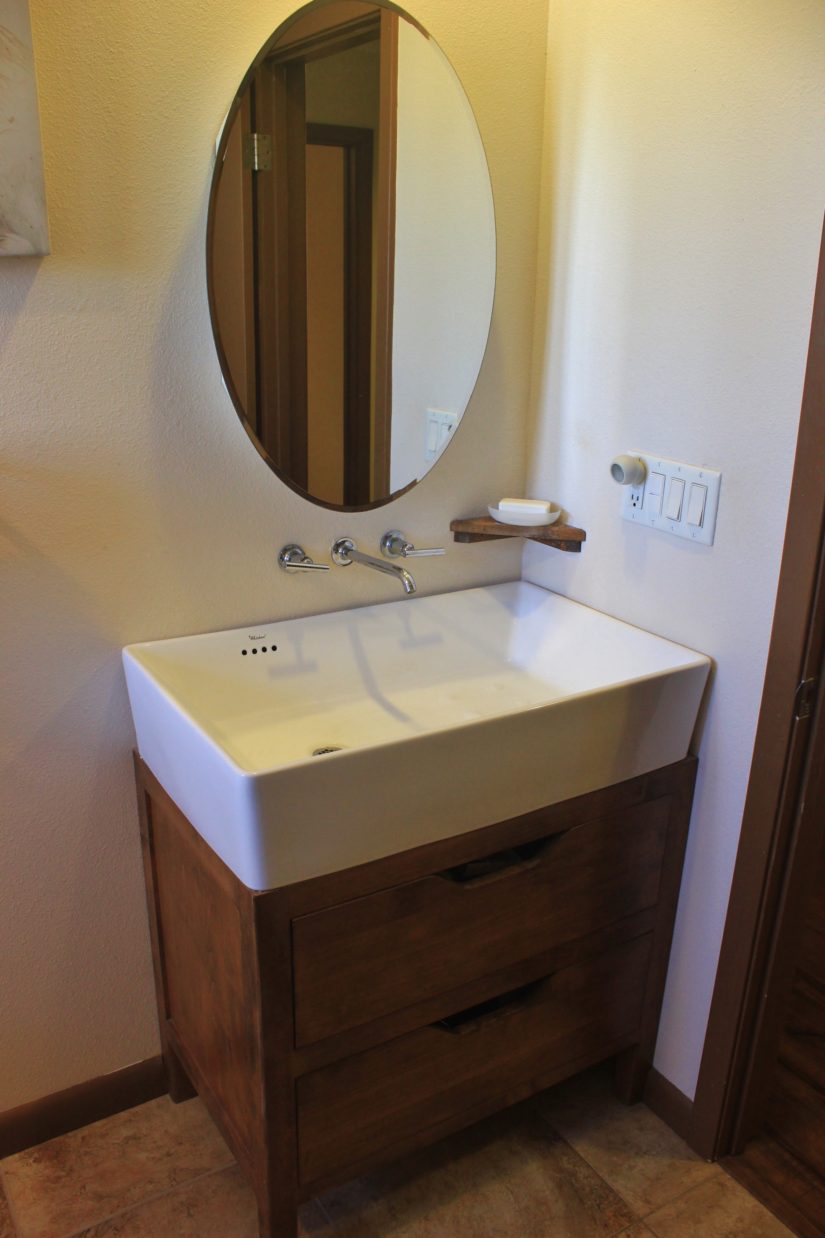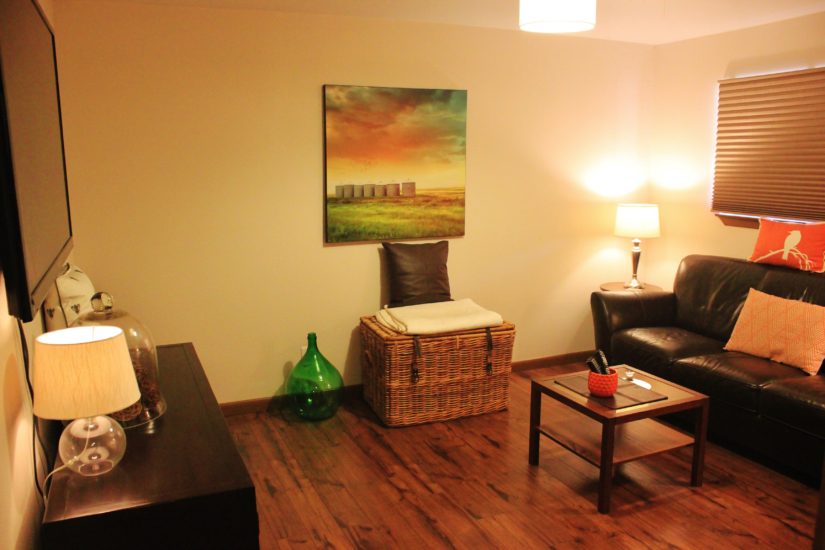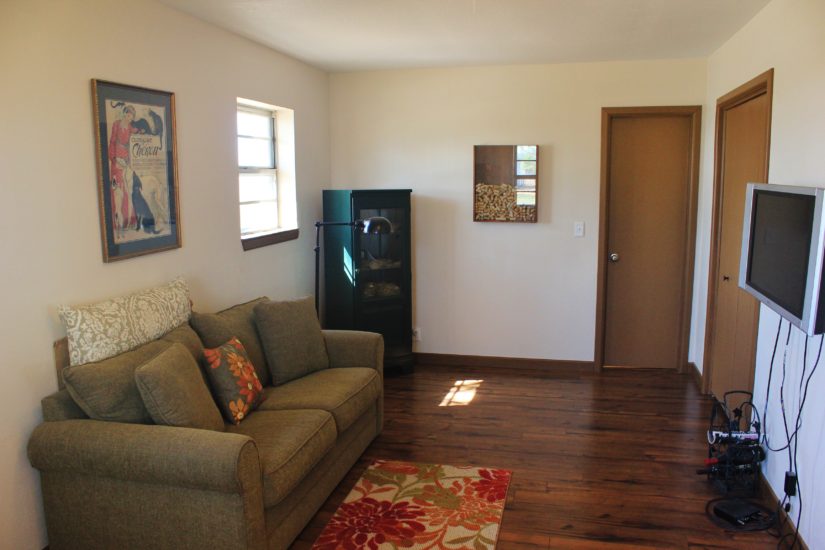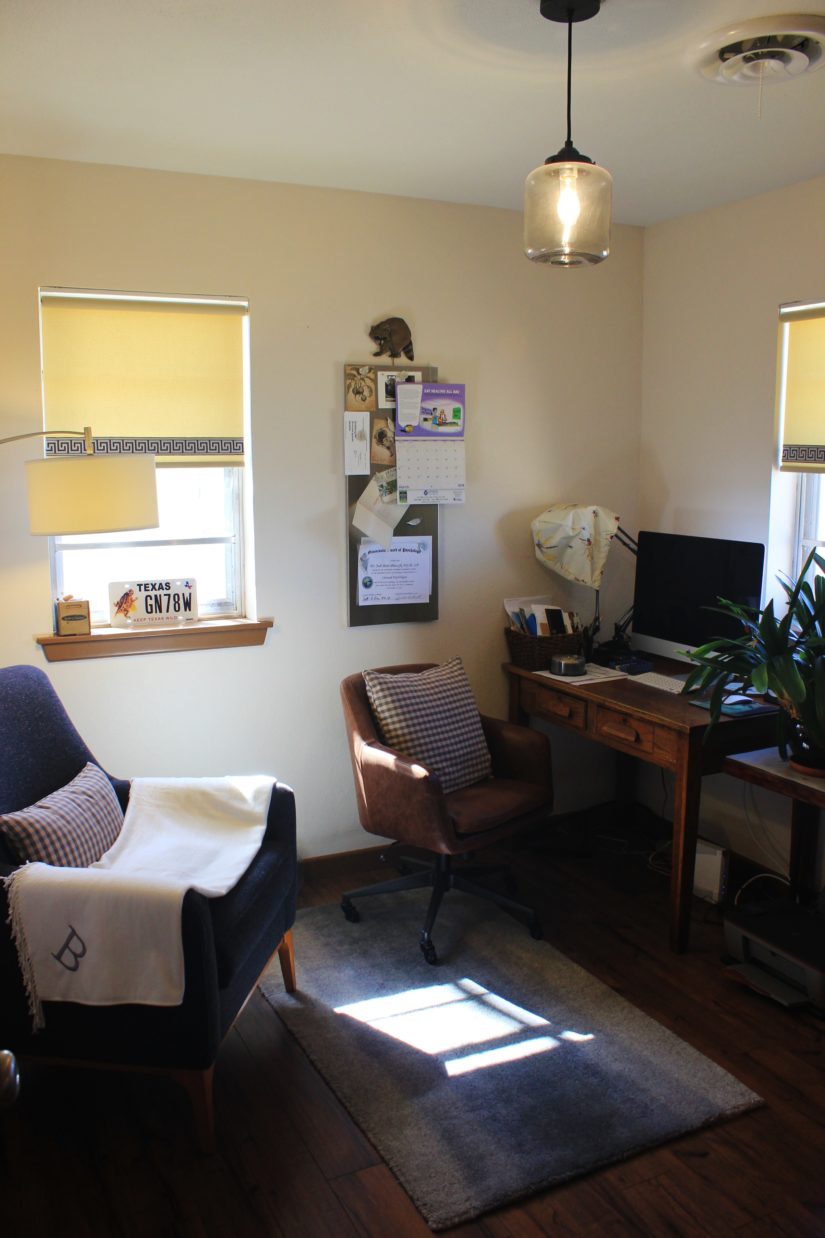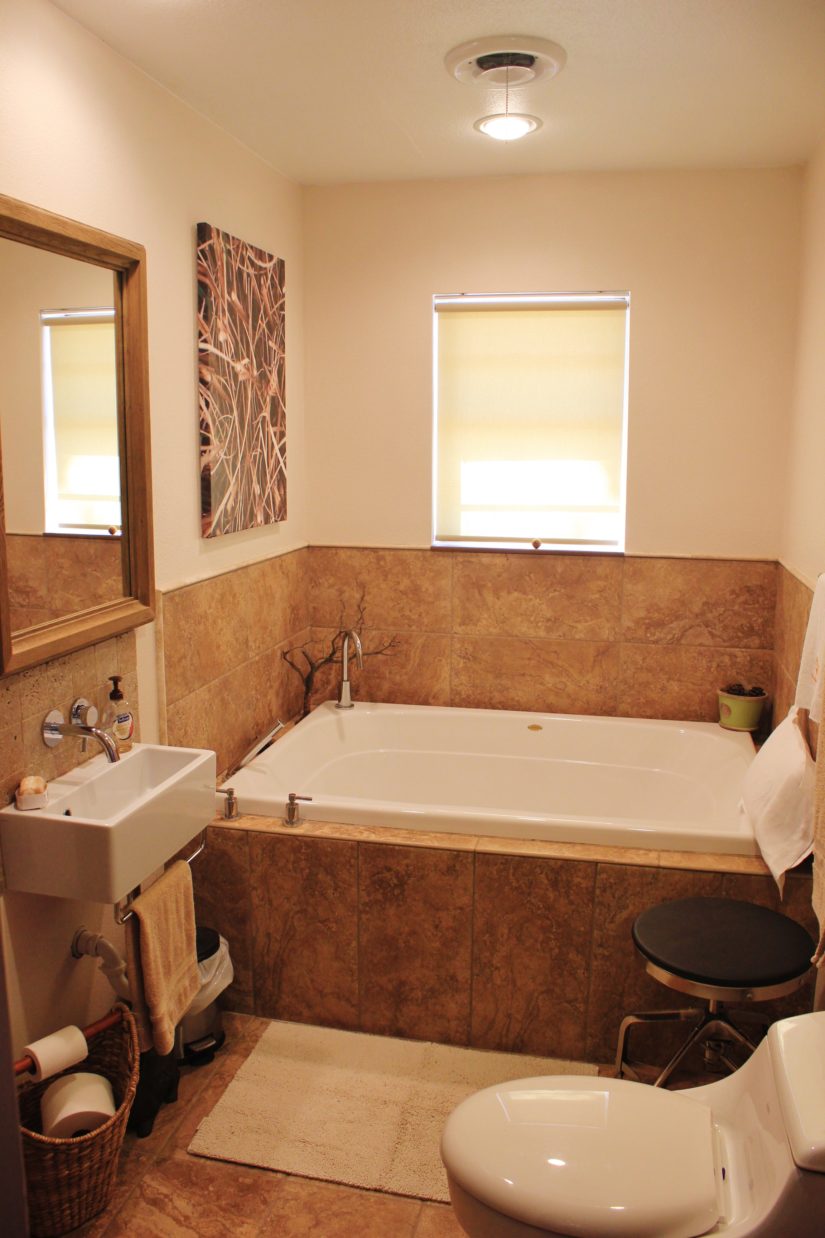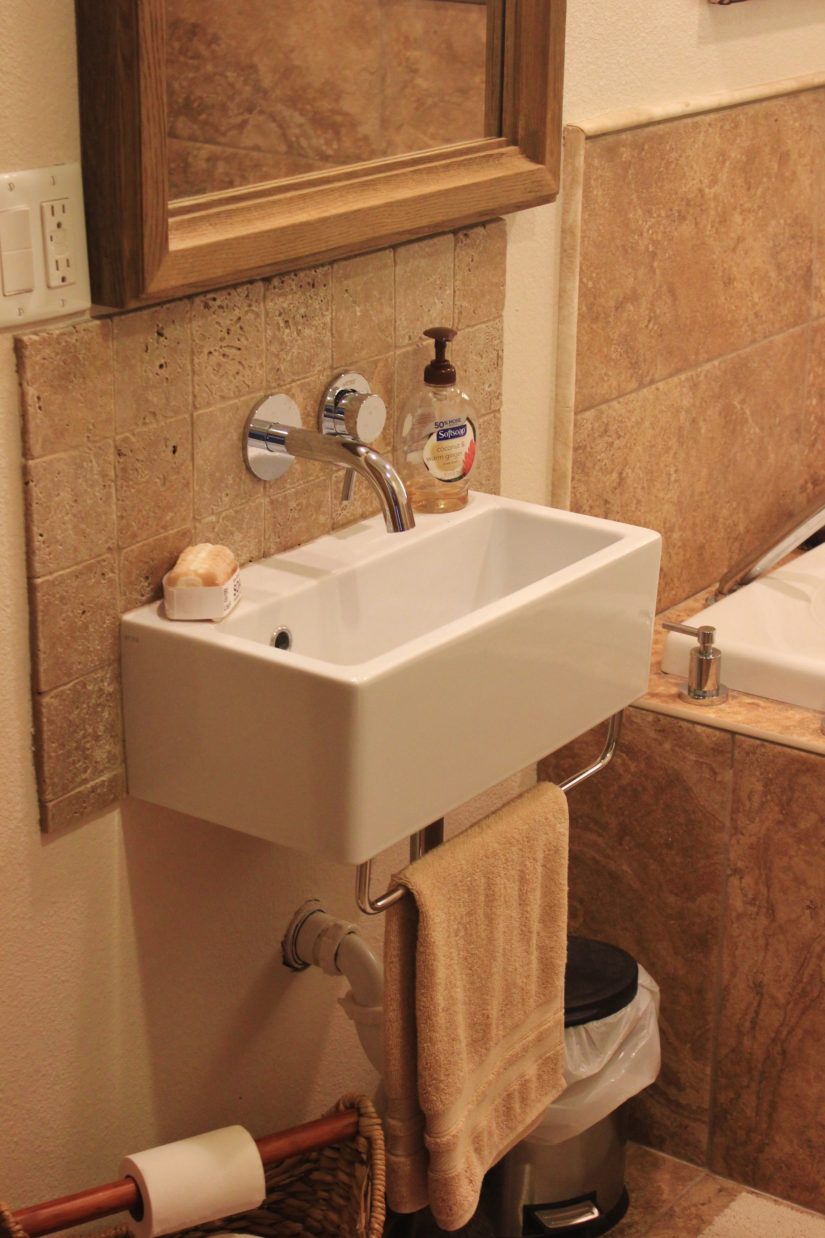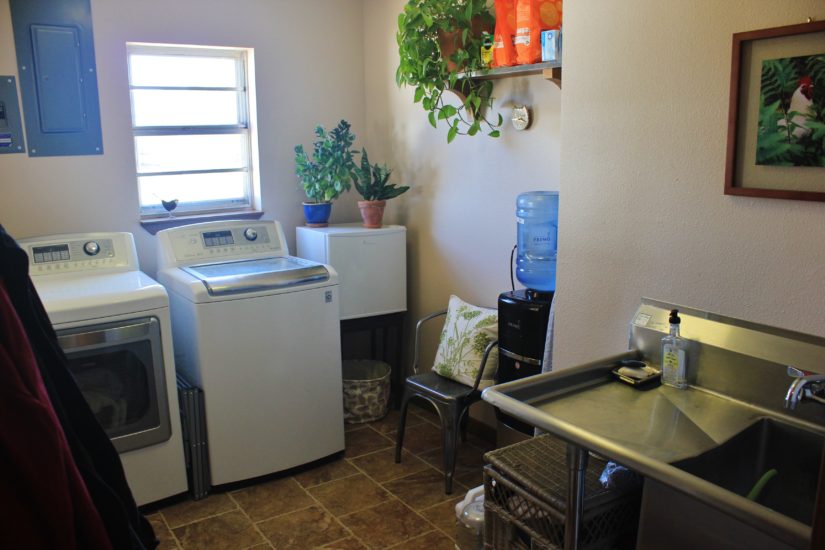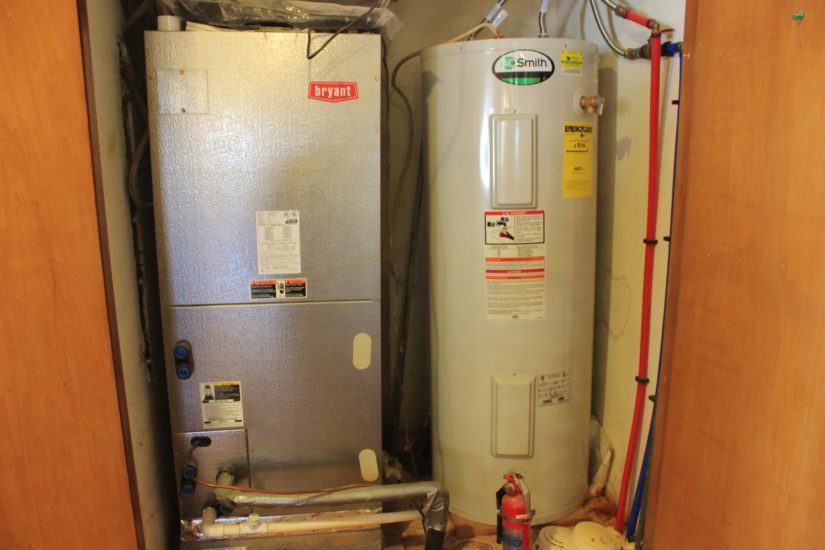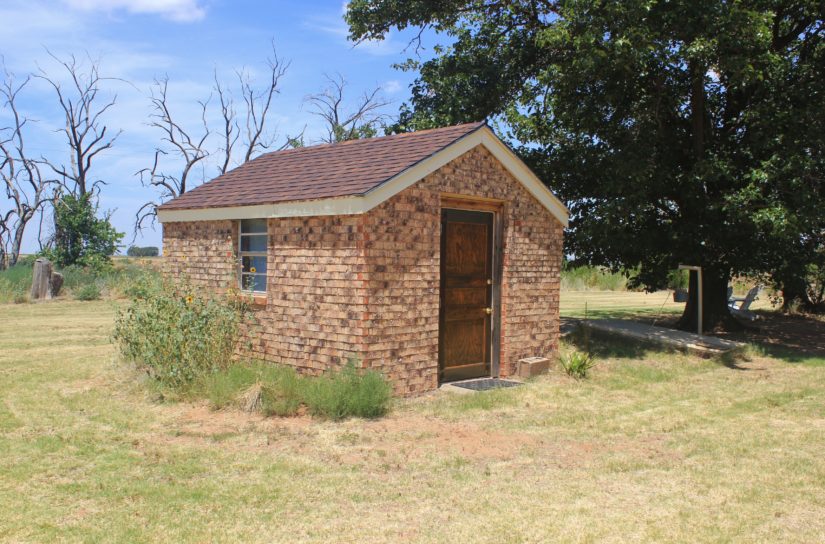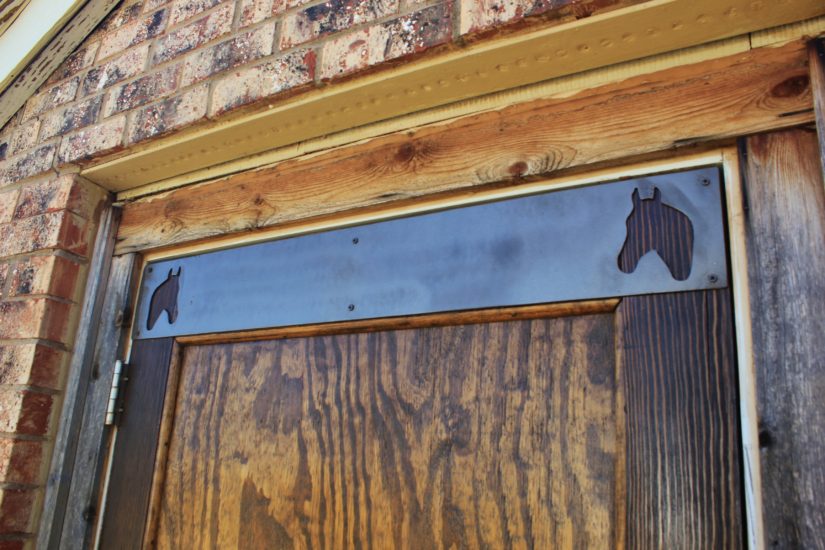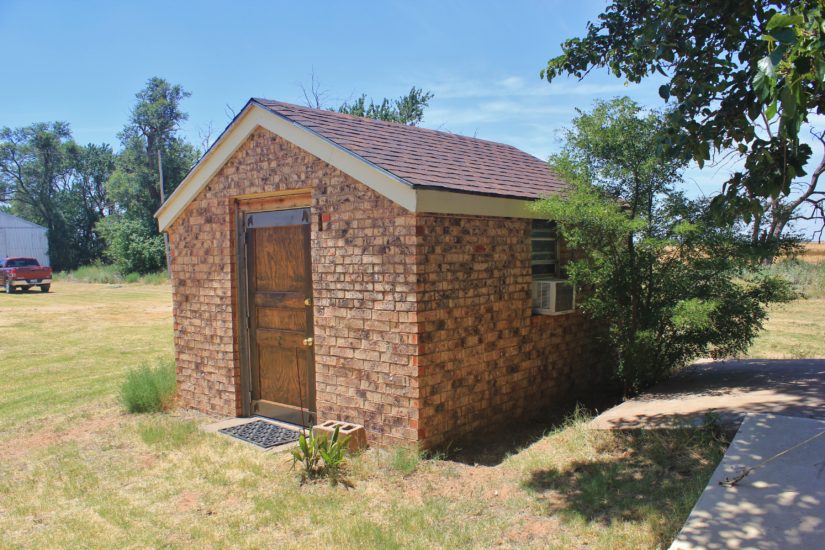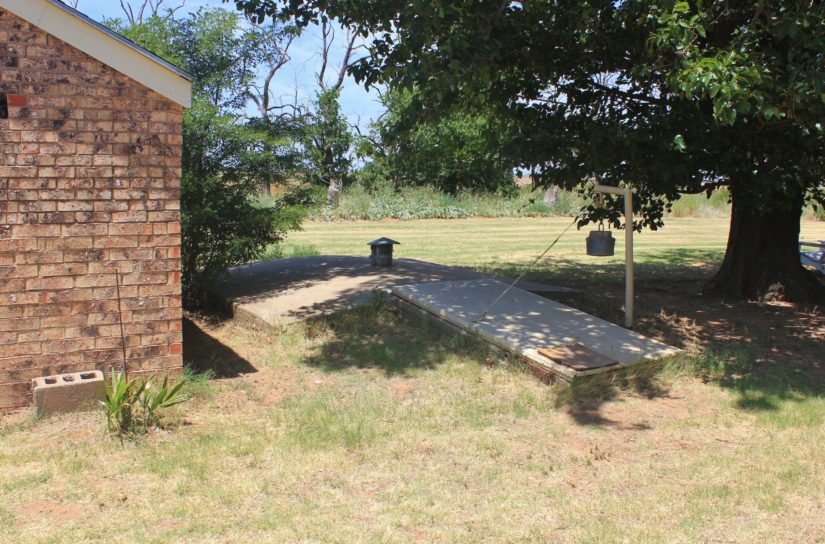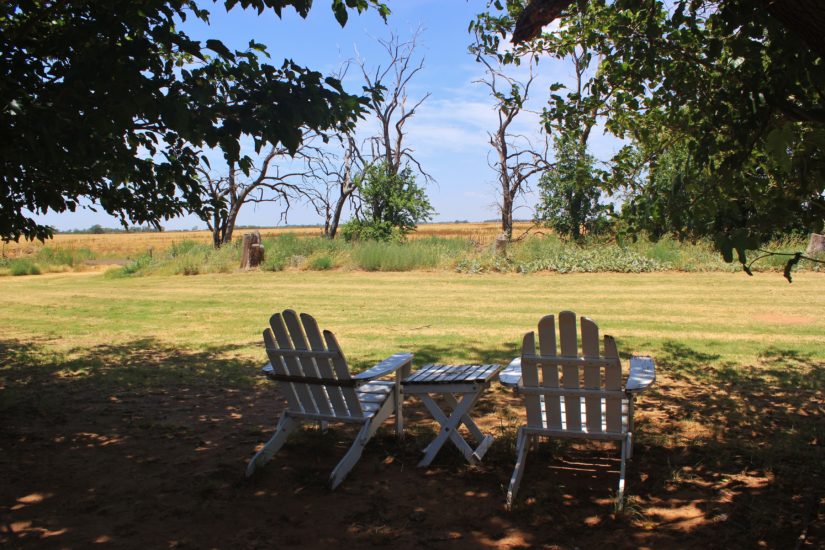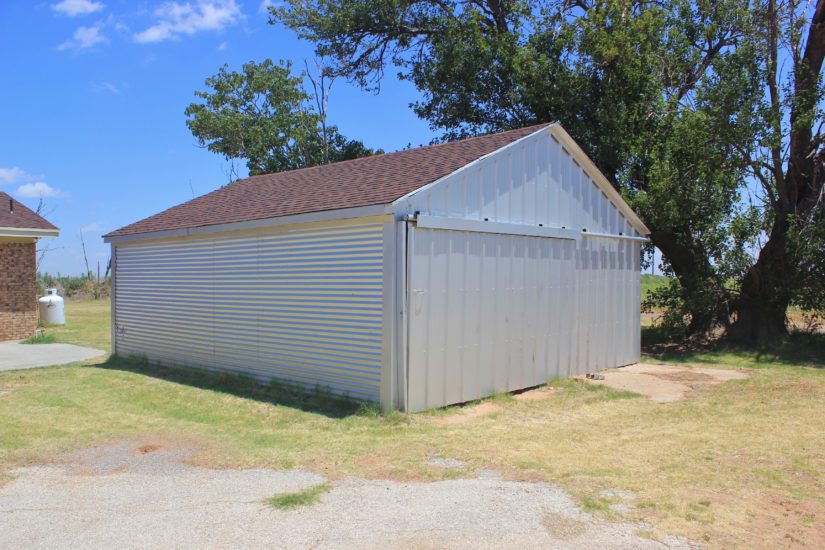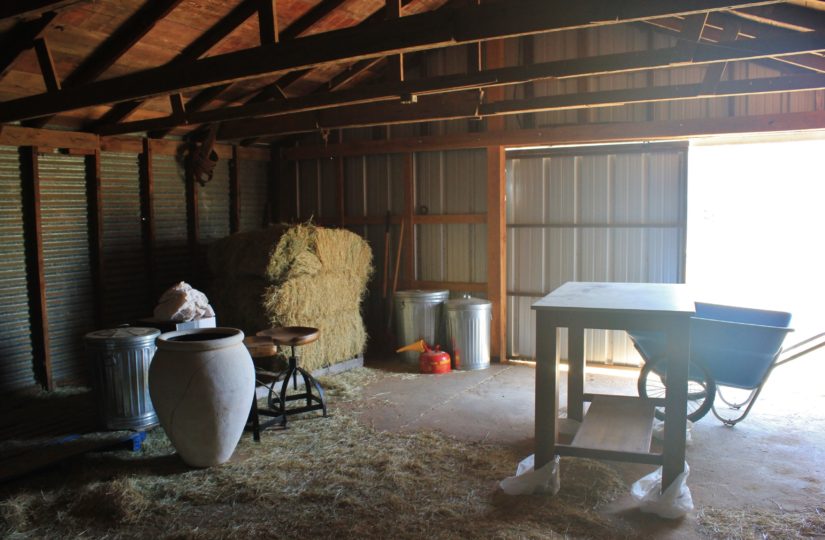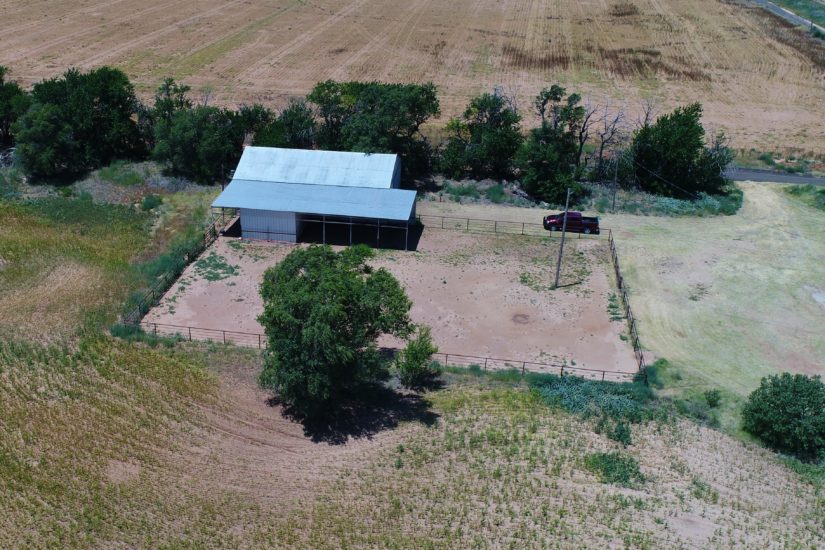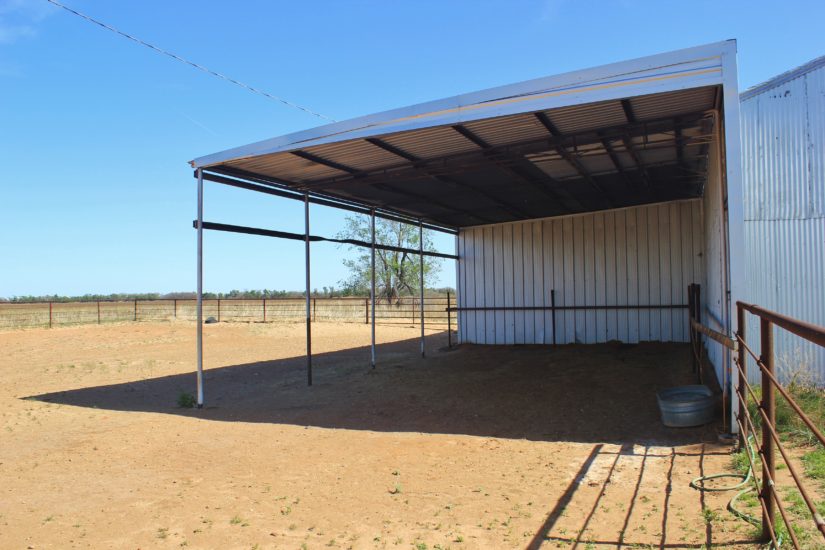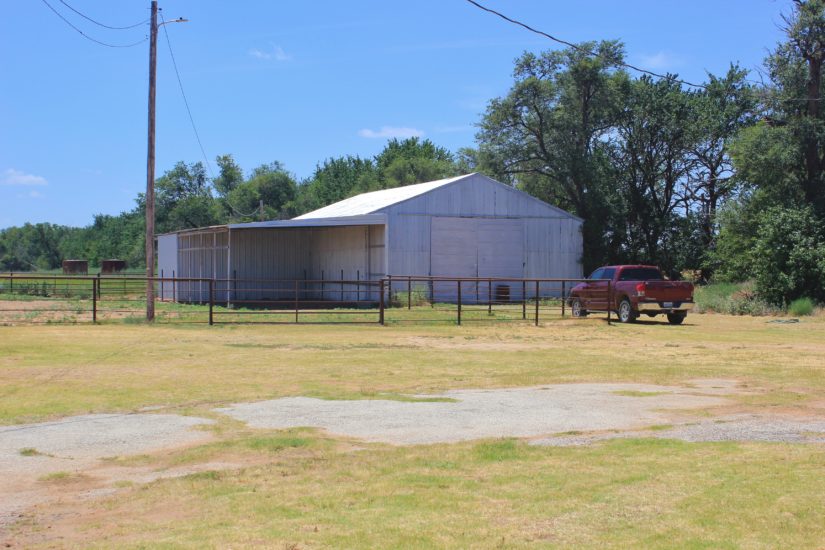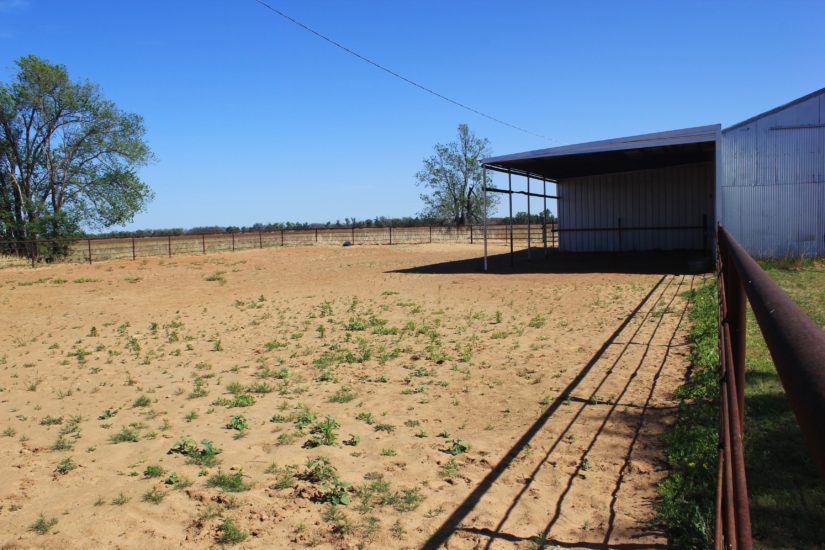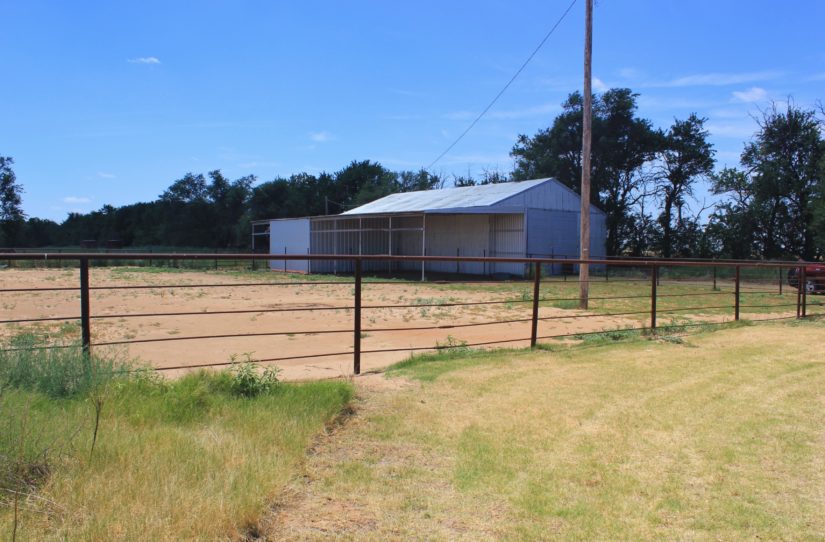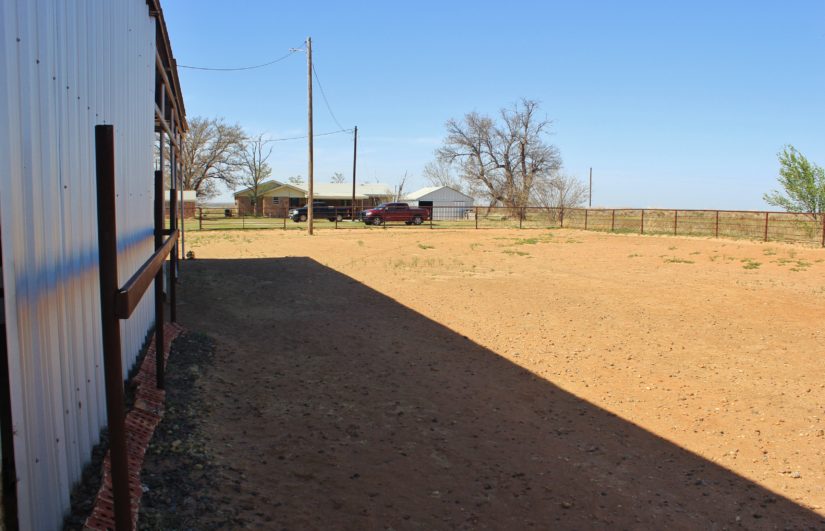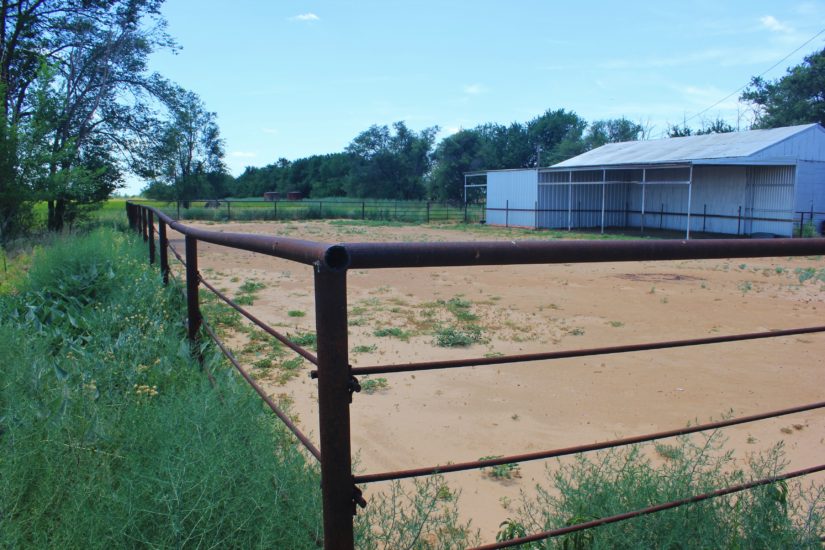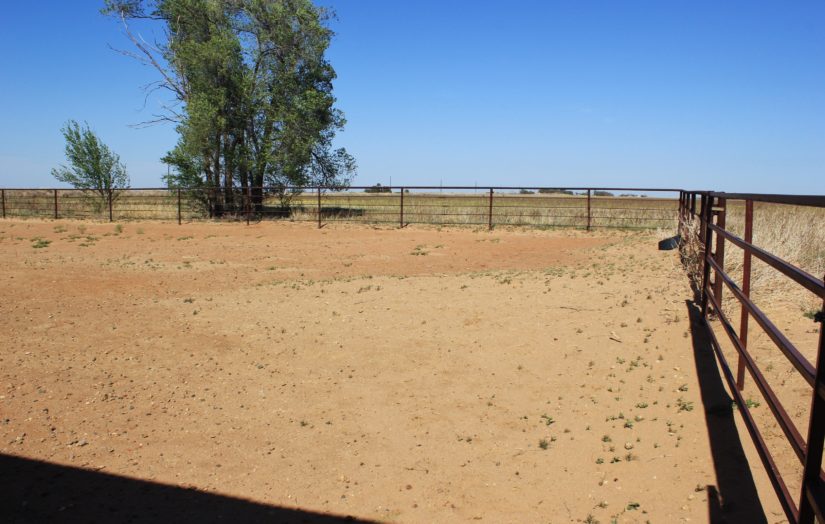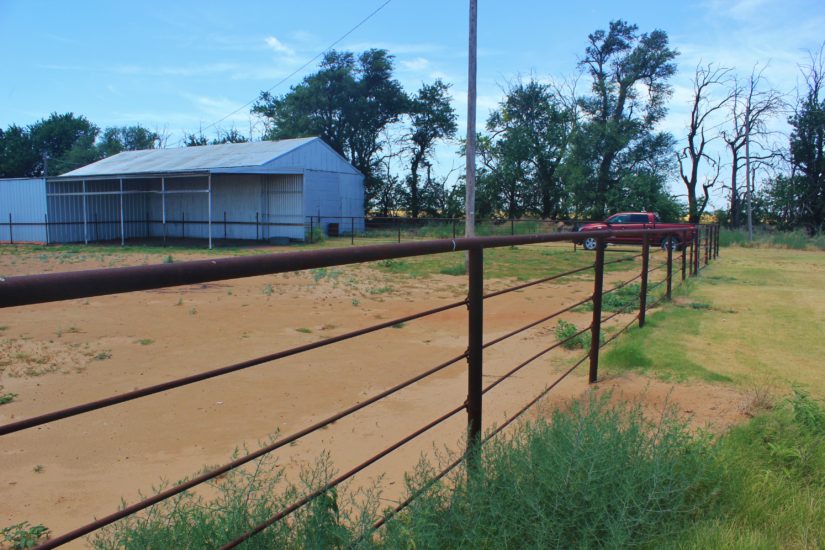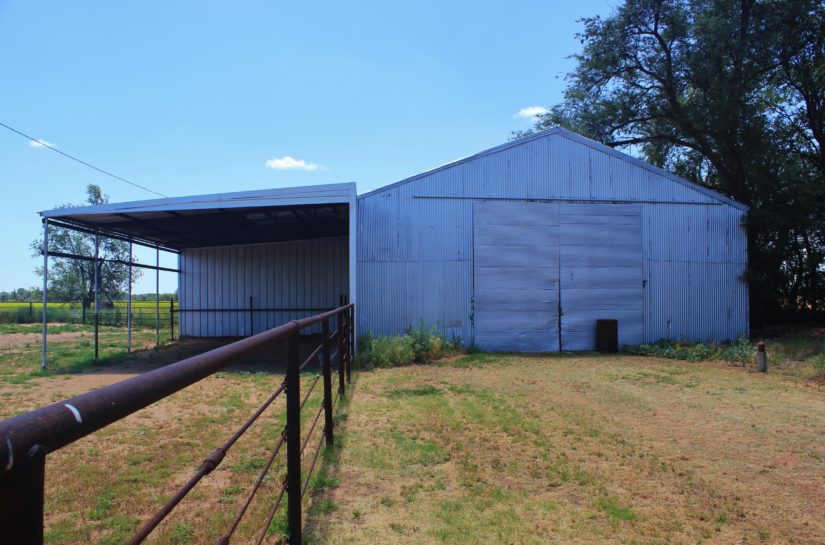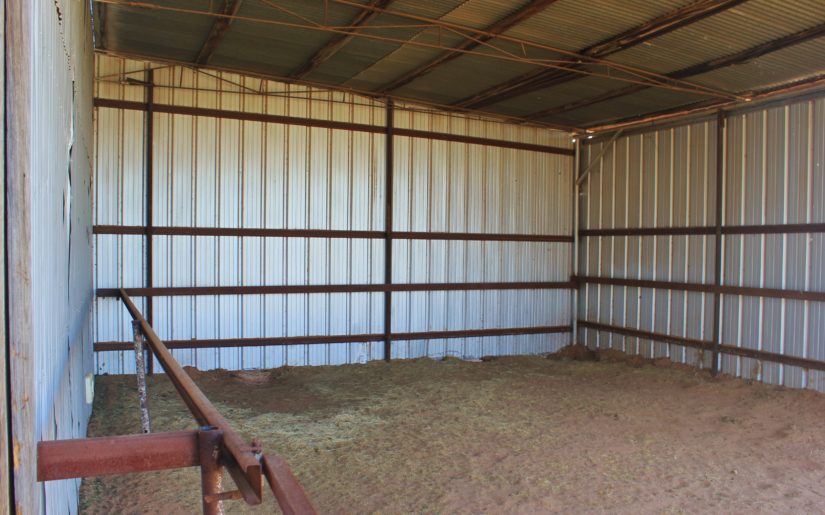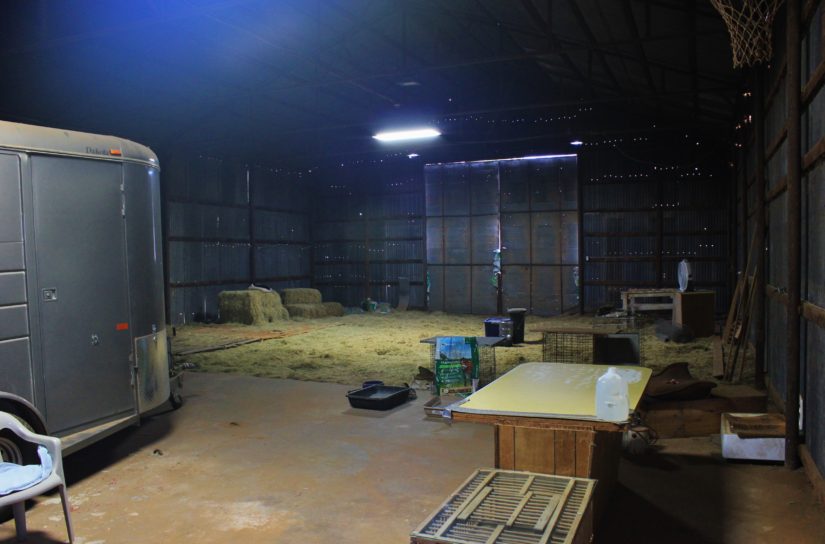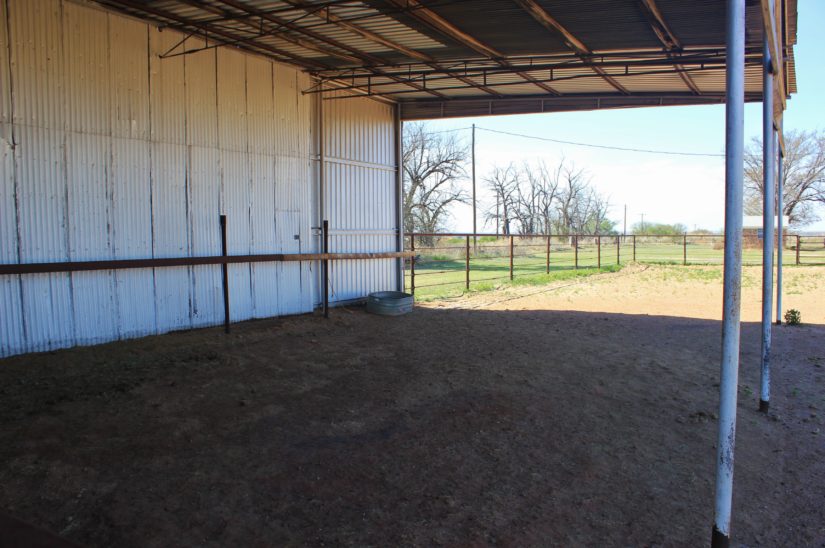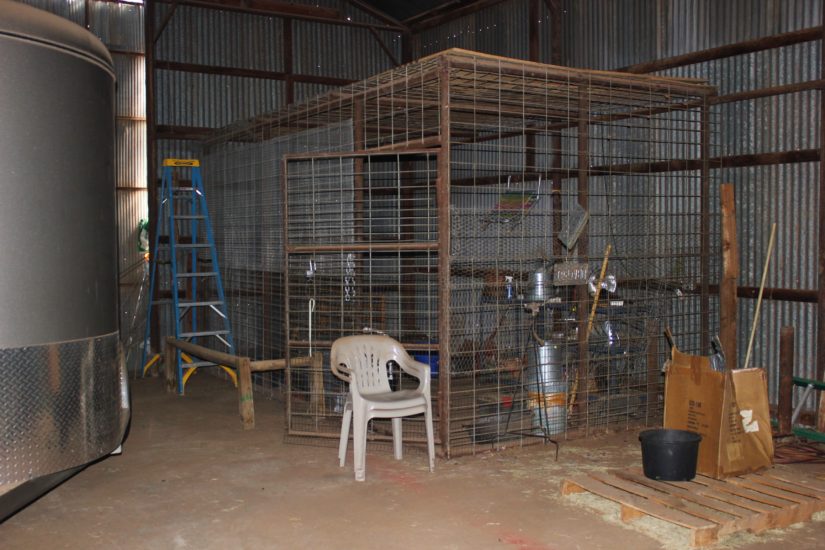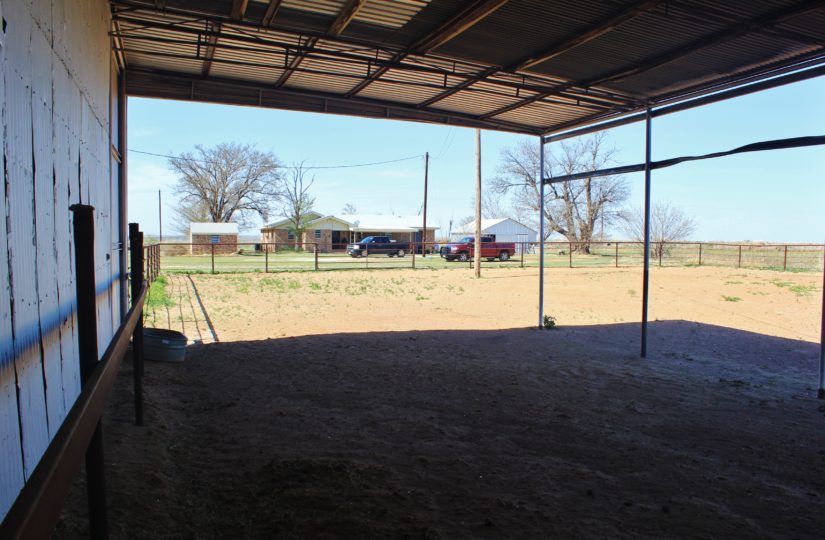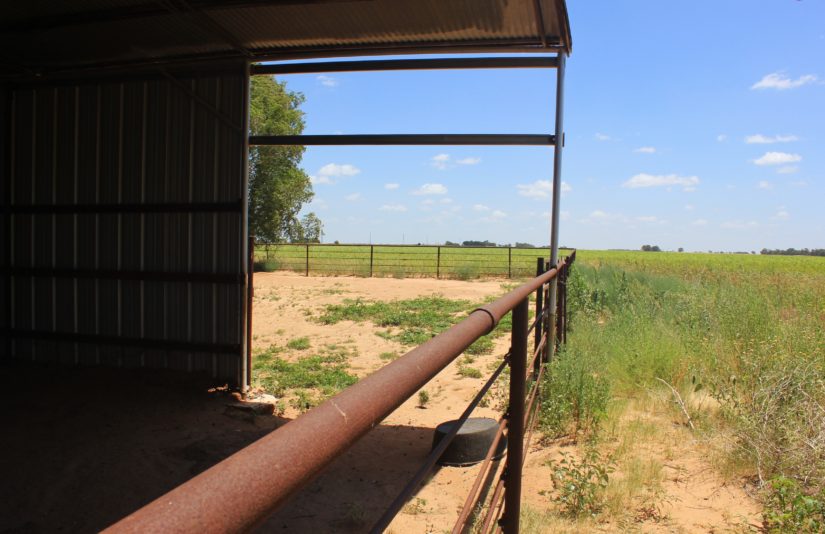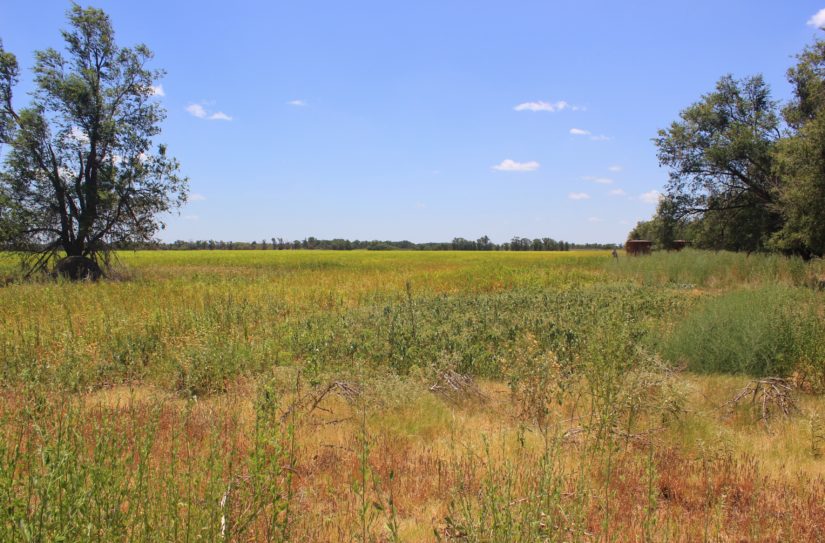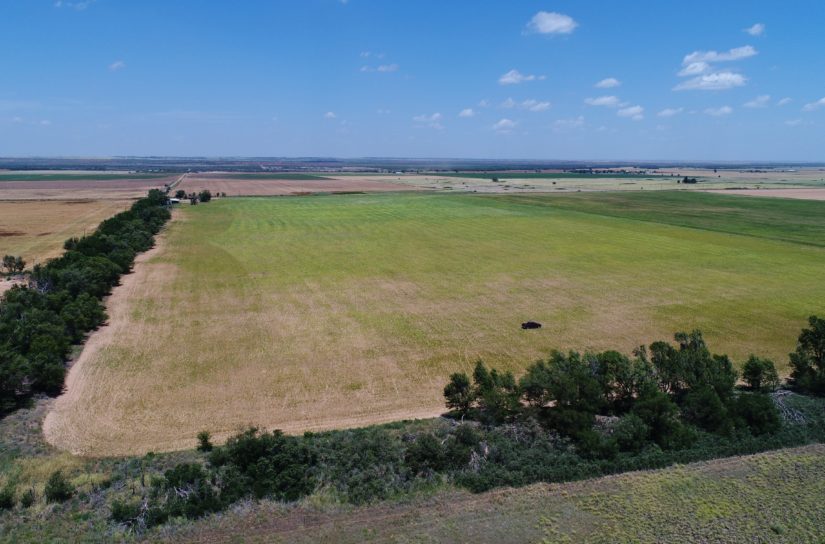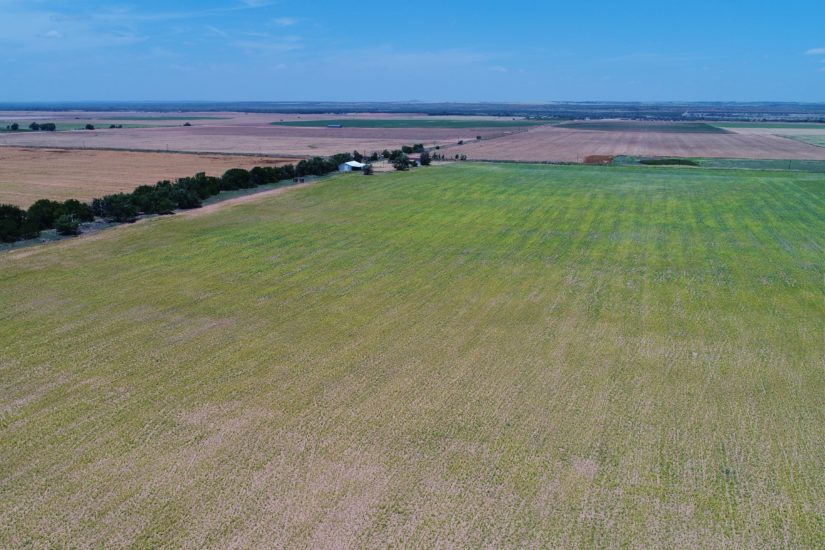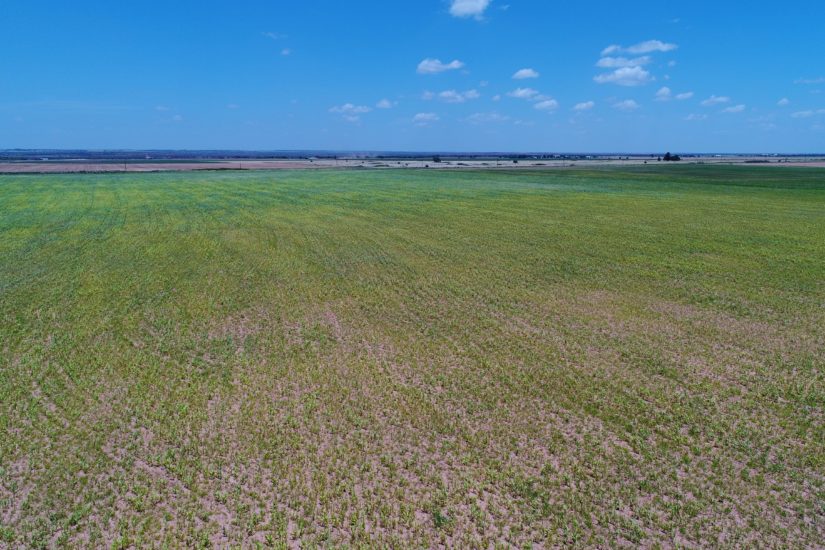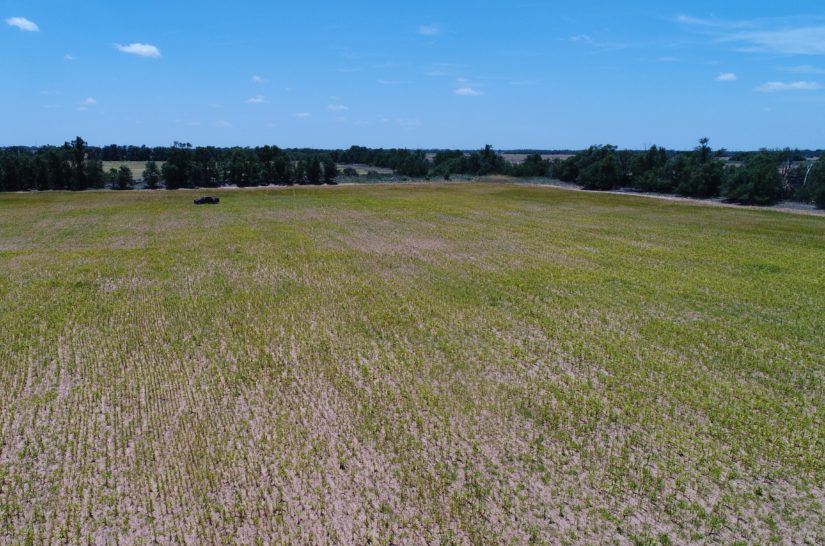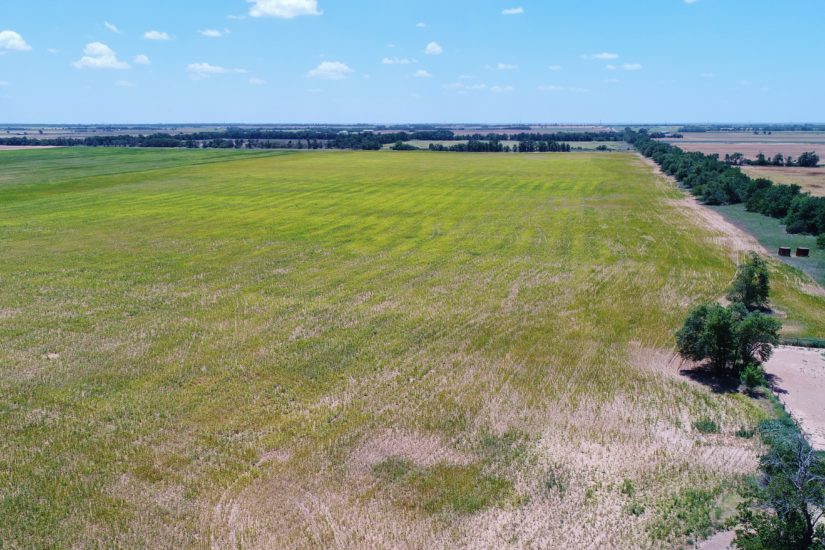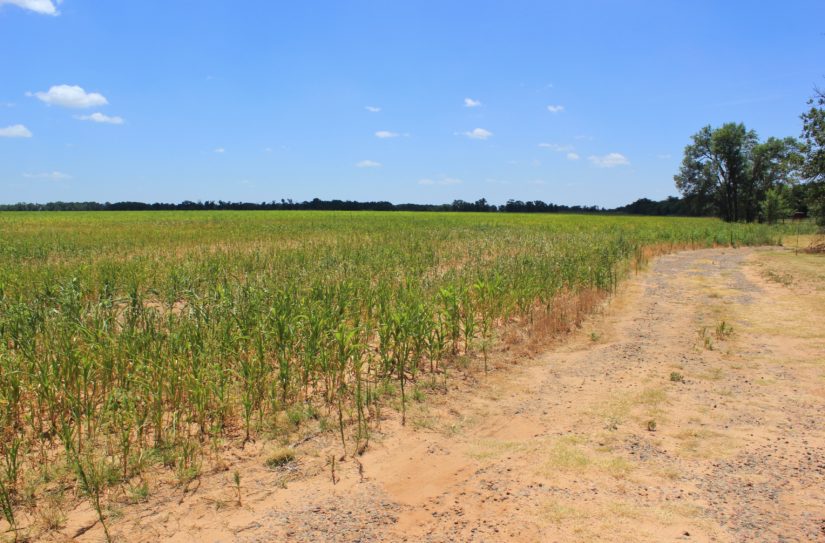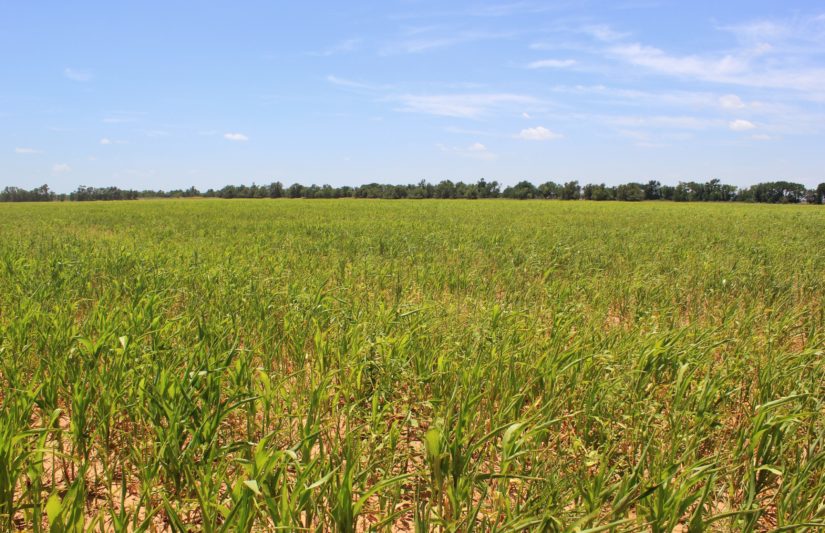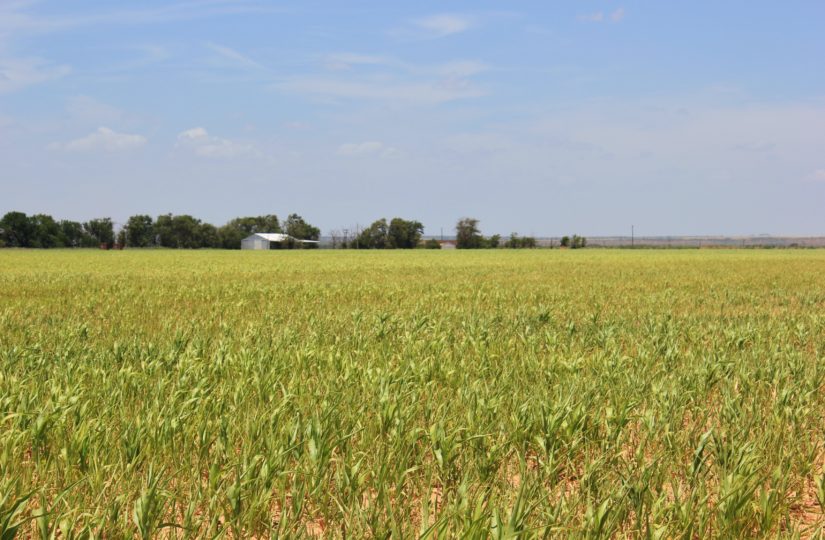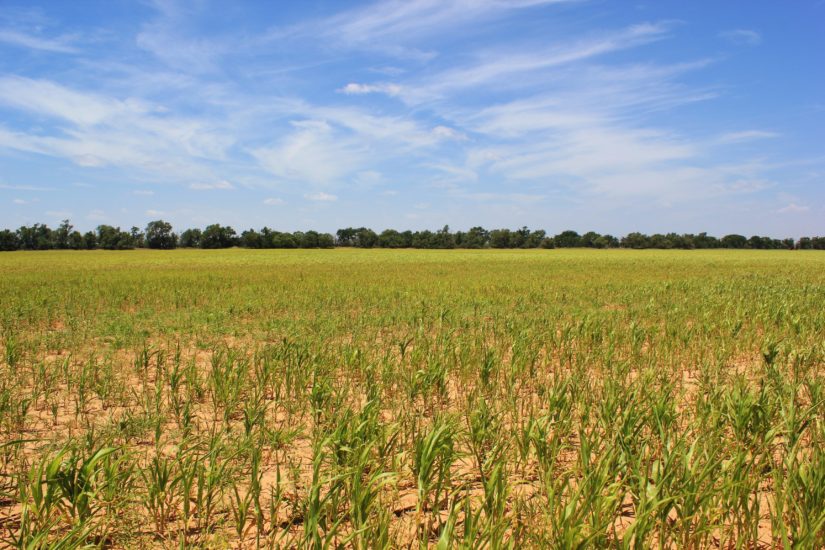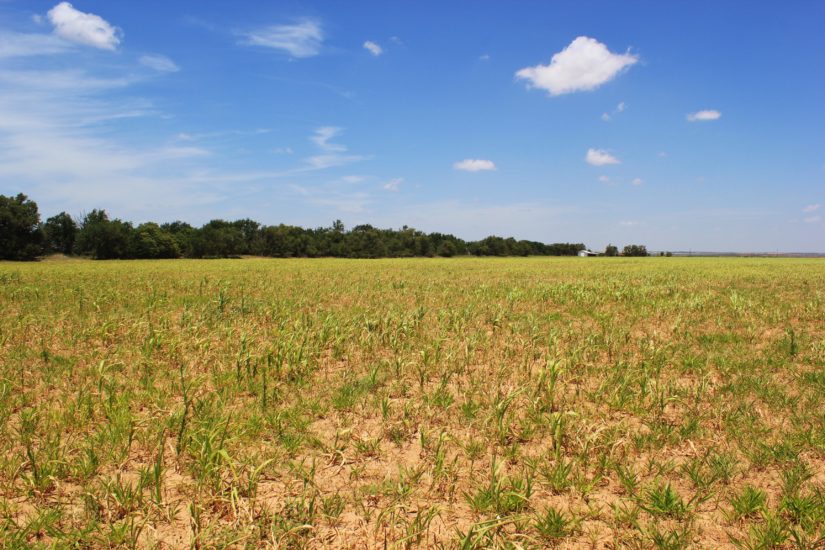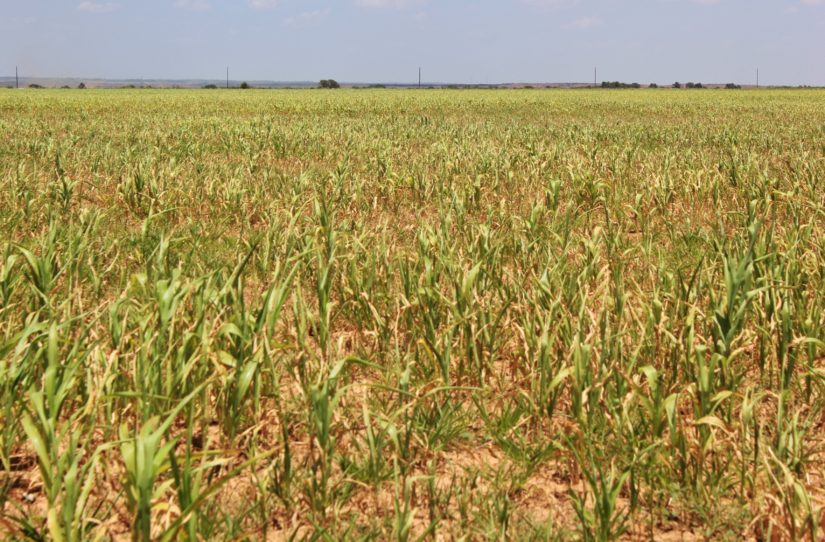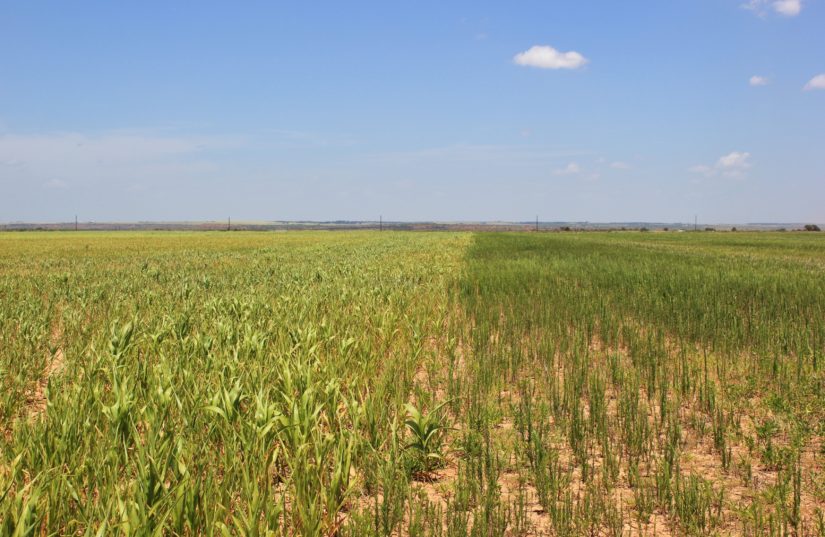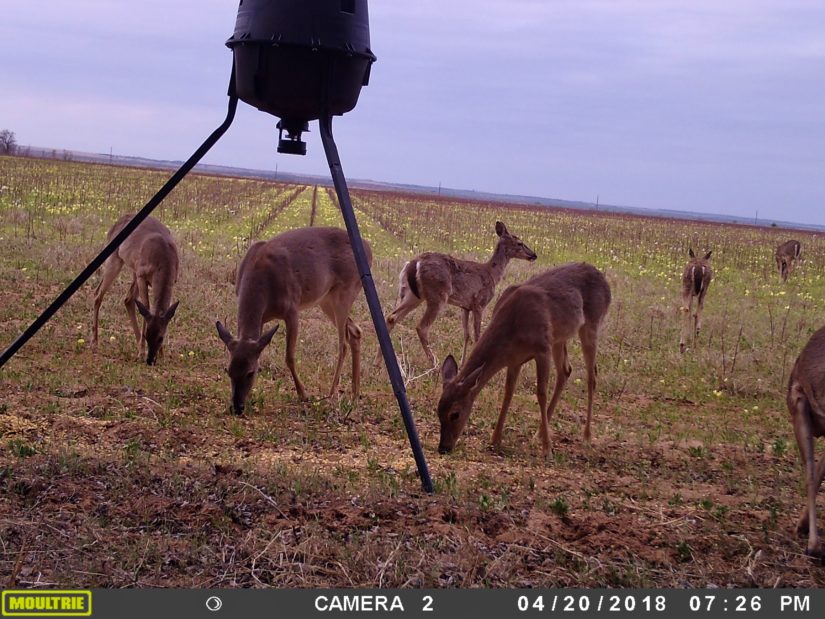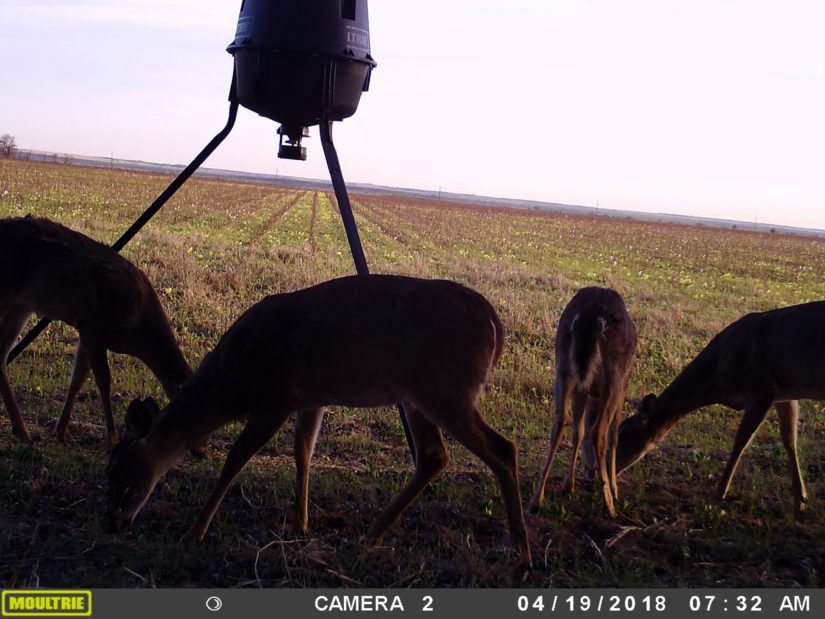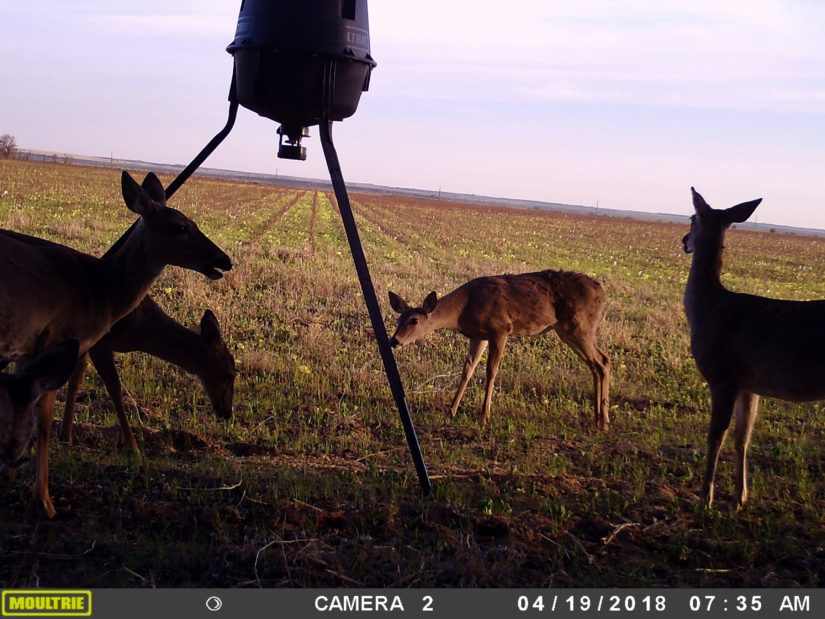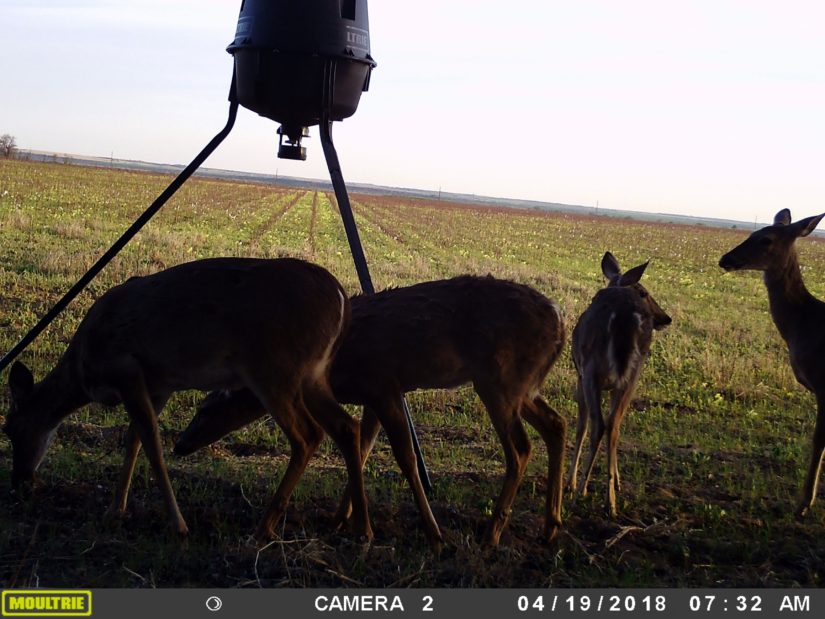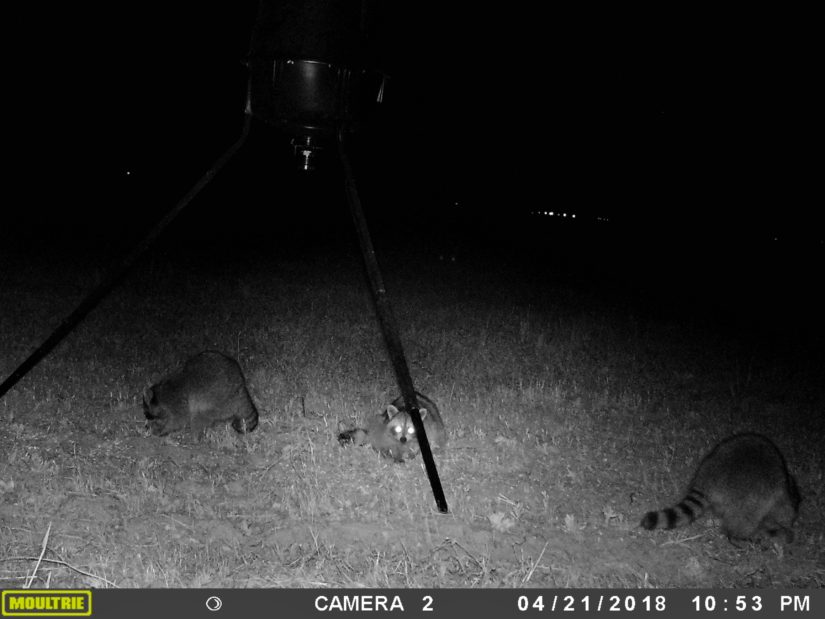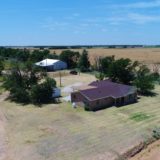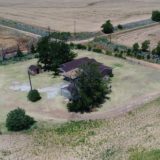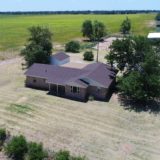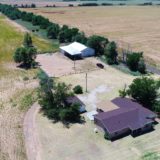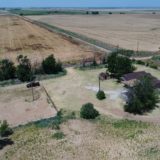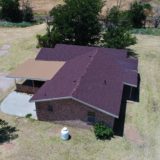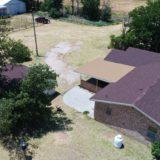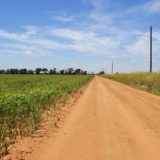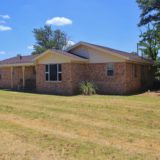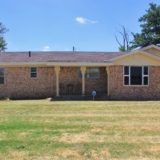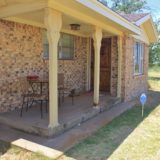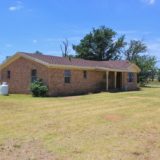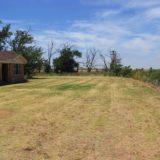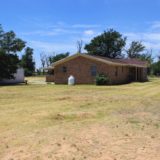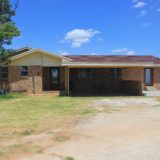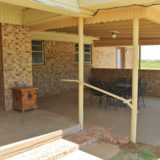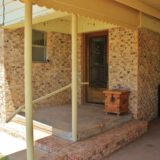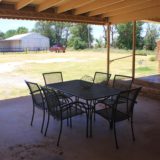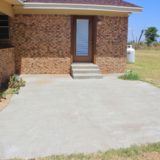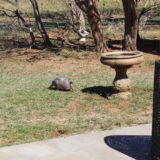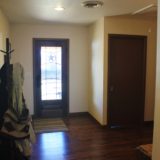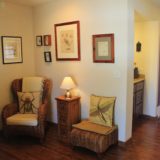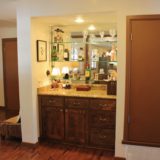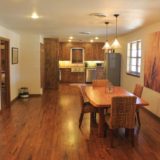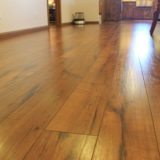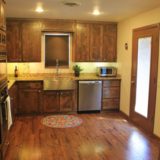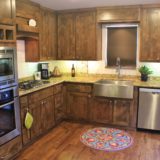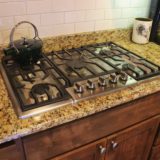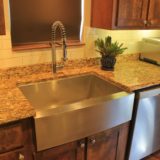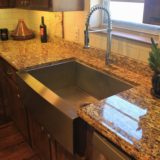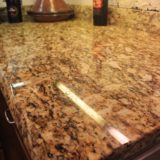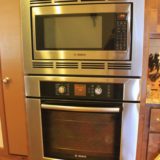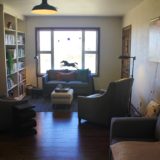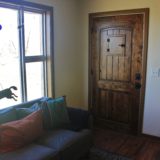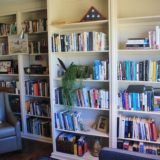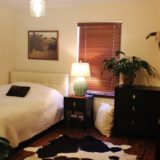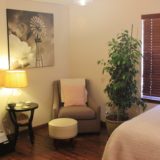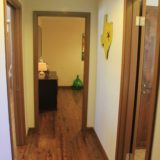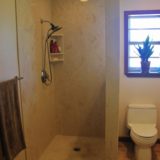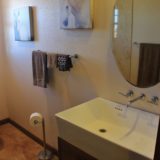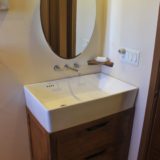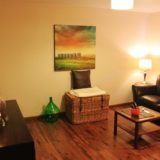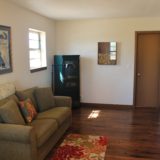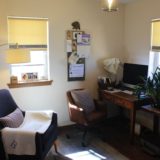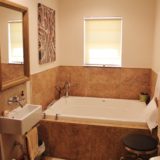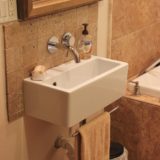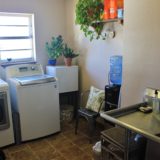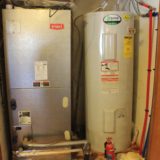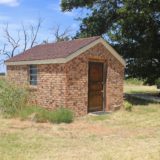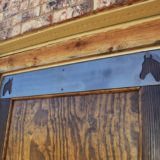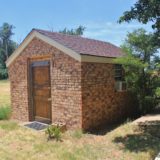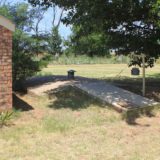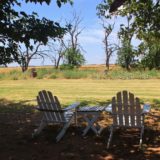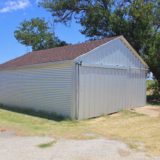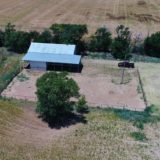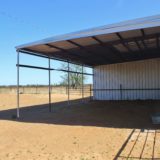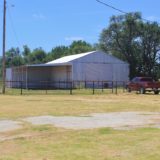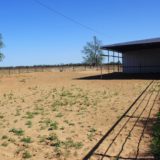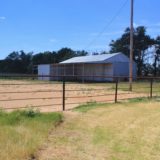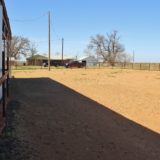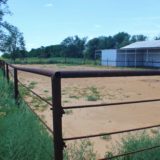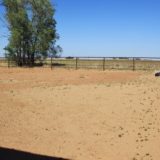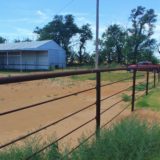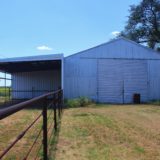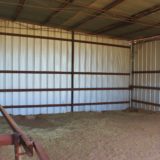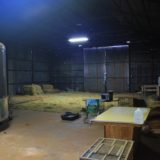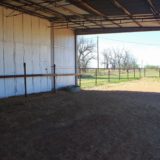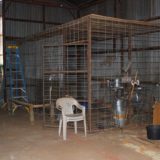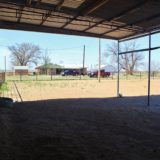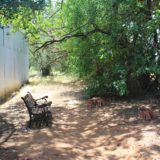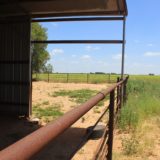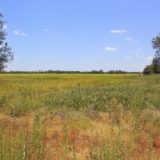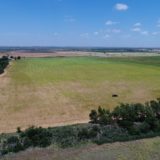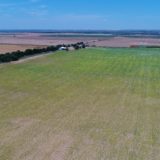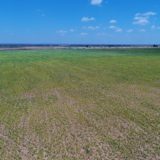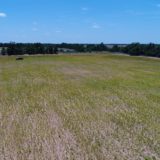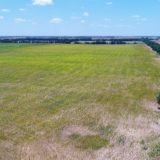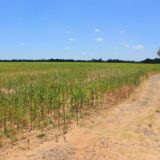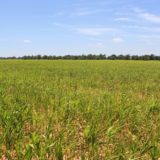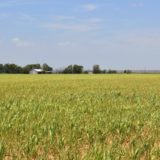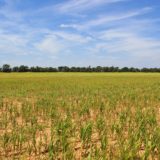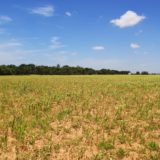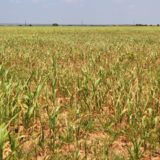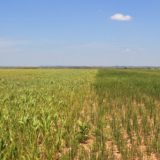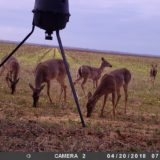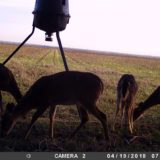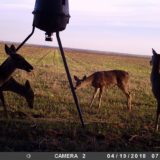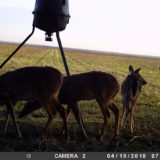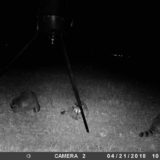 Home Details
| | |
| --- | --- |
| Beds: | 4 |
| Baths: | 2 |
| Sq. Feet: | 2,214 |
Land / Lot Information
Address:
Foard County, Texas
Acres:
80
Access:
Dirt Road
Utilities:

Electricity

City Water

Septic

Wildlife:

Whitetail Deer

Rio Grande Turkey

Feral Hog
Description
This Northwest Texas 80 +/- acre property is located in the Rayland community of Foard County, just 3/4 miles west of the Wilbarger County line. It comes complete with a remodeled ranch house, barn, and horse pen. The current owner has owned the property for over six years and has put over $100K into upgrading the improvements and land during this time!
Here is a quick synopsis of what this property offers:
remodeled 4 BD/2 BTH home, 2,214 sq ft, new roof
30′ x 60′ metal barn
pipe horse pen
detached garage
small shop
concrete cellar
70 +/- acres of cultivation, 10 +/- acres of native pasture
LOCATION:
The land sits at the SE corner of CR 297 & 296, exactly one mile north of Highway 70. It is a 3 hour drive to Dallas/Fort Worth, Amarillo or Oklahoma City, 2.5 hours to Lubbock, and 2 hours to Abilene. The closest sizable town is Vernon (pop. 10,461), which is about 15 minutes away and has a Walmart, farmer's market, movie theater, multiple restaurants, established hospital with Level IV ER and a 9 hole public golf course.
THE HOUSE:
The house is a pier & beam construction with brick exterior siding.  It has city water, CH/A, two water heaters, and a new asphalt shingle roof (as of June 2018).  Since 2012, the owner has upgraded and done major work to the house, including new plumbing inside and out, a new 1,000 gallon poly septic tank and lateral line system, new water heater, new subfloor and new flooring throughout.
Special attention was paid to the kitchen and both bathrooms, which received completed gut jobs.  All of the cabinetry in the kitchen and bathrooms was custom built.  The kitchen has stainless steel Bosch appliances, including a single oven (convection), built-in microwave, dishwasher, and gas stovestop.  The kitchen sink is an oversized stainless steel farm sink, with a commercial grade faucet.  Both the kitchen and bathrooms (and bar) have granite countertops as well.
The home has 2,214 sq ft (per the tax district), with four bedrooms and two bathrooms.  Each side of the house has two bedrooms and a bathroom.  The owner is using one of the bedrooms as an office and one as a second living space.  One of the bathrooms has a large walk-in shower, and the other has an jetted "air" tub; both bathrooms have imported Italian ceramic sinks and ceramic tiled floors.  The main living space is a cozy den with floor to ceiling built-in bookshelves and a large window that overlooks the neighboring pasture to the north.  The area currently used as a dining room could be made into another living room as well; it is open to the kitchen, so all of it has the feel of one space.  The kitchen has a door that leads out to a concrete patio, perfect for entertaining.  The house has a separate utility room too, with W/D hookups and its own sink.
The interior lights throughout the house are very unique, mostly in industrial design, with recessed lighting and pendent fixtures.  Both the front and back doors were custom built for the home, incorporating rustic and wrought iron elements.  The whole home flows very well from one room to the next.
In front, there is a small covered patio off of the front door.  The back has two concrete patios – one open and one covered – that are next to each other.
BUILDINGS/IMPROVEMENTS:
A detached garage is next to the house, which the owner uses primarily for storage.  A brick shed is on site too; with a window AC unit, it's a great workshop.  A concrete cellar is next to the shed as well.
Behind the house is a 30′ x 60′ metal barn, with pipe frame.  New interior lights were recently installed.  It has a concrete slab for half of it; the other half of the barn is a dirt floor, for storing hay.  A lean-to comes off of the barn for 25′ to provide shade, and there is a covered horse stall too.  The owner had a pipe corral built around the barn too, which encloses around 1/3 of an acre to keep a horse.  The pen has a sandy floor.
THE LAND:
Per the FSA maps, the land has approximately 69.8 acres of dry land cultivation, and the balance is in tall trees, such as elm and chinaberry, and native pasture.  These trees run down the side of the road on the west side and across the south line, so it gives the land a feeling of privacy.  The land does not have any fences, but if fenced and put in grass, it would make a very nice cattle pasture.
For the last several years, the farm land has been cash leased to a local farmer, who has grown cotton and wheat on it.  The soils are classified as Miles loamy fine sandy, 3e, perfect for growing those crops, as well as alfalfa and coastal hay, as many of the surrounding farms do.  The tenant has the property leased to plant wheat in the fall, but will renew for longer terms, if desired.  While some of the farms are irrigated in this area, this farm doesn't have enough ground water to irrigate crops.
WILDLIFE:
Lots of wildlife will be found here, including whitetail deer, turkey, feral hog, mourning dove, quail, armadillo, as well as migratory birds and other critters.  The property can even come with a seasoned barn cat, if desired…
MINERALS:
The owner doesn't own any mineral rights, so there are none to convey.  There is no production on this property, and very little in this area of the county.
LIST PRICE:
The Tumbleweed Ranch is being offered for $325,000.
(The house, barn & outbuildings may be purchased separately with less acres for a reduced price.  Call broker for details.)
CONTACT:
If you've been looking for a place in North Texas with mild winters and a small town atmosphere in the North Texas region, this property is for you!  To see it in person, contact agent Benjamin Belew at cell phone (940) 357-9940.
Contact Agent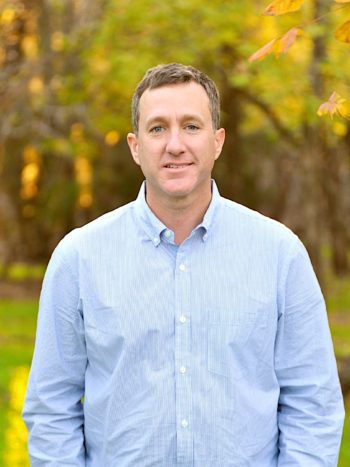 Send an email using the form below.