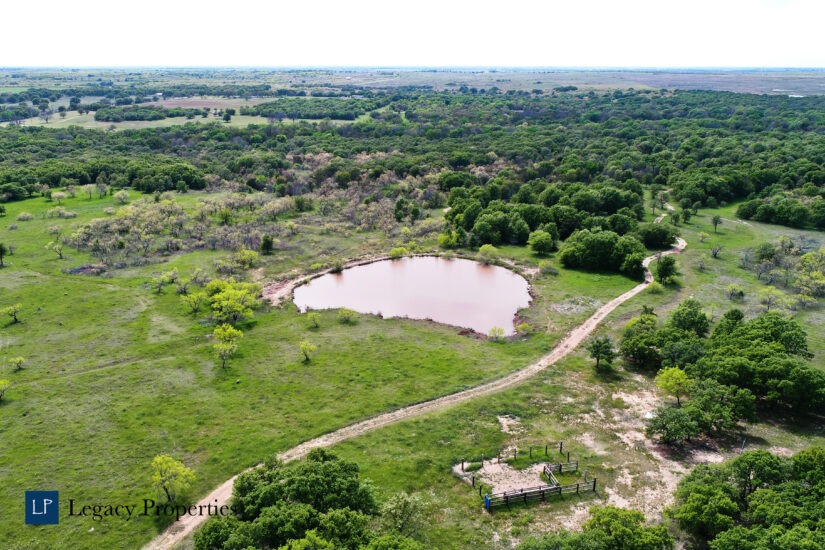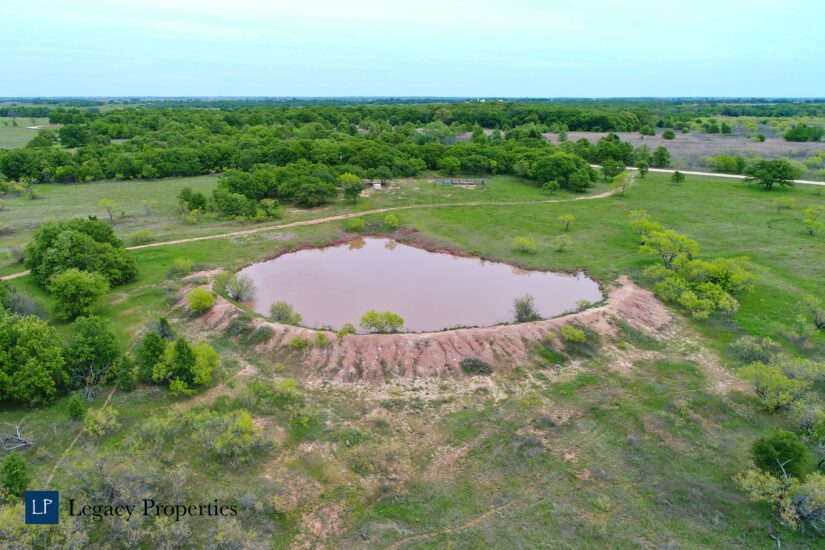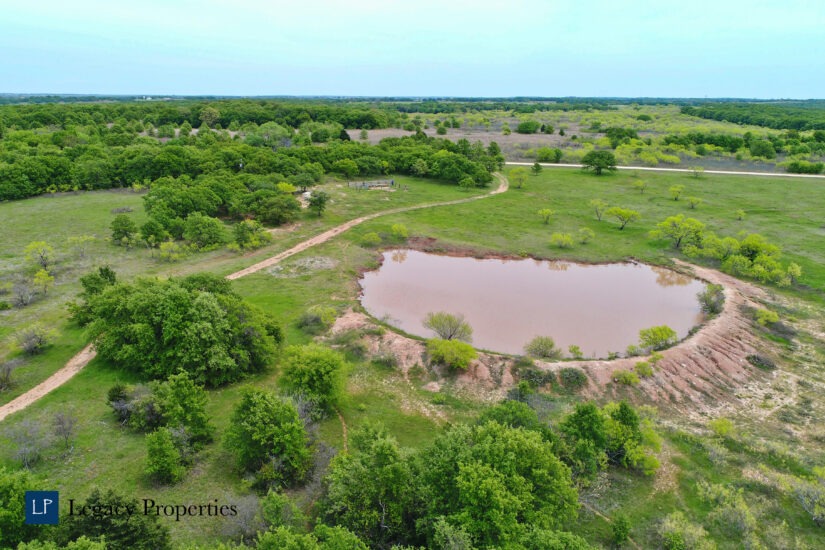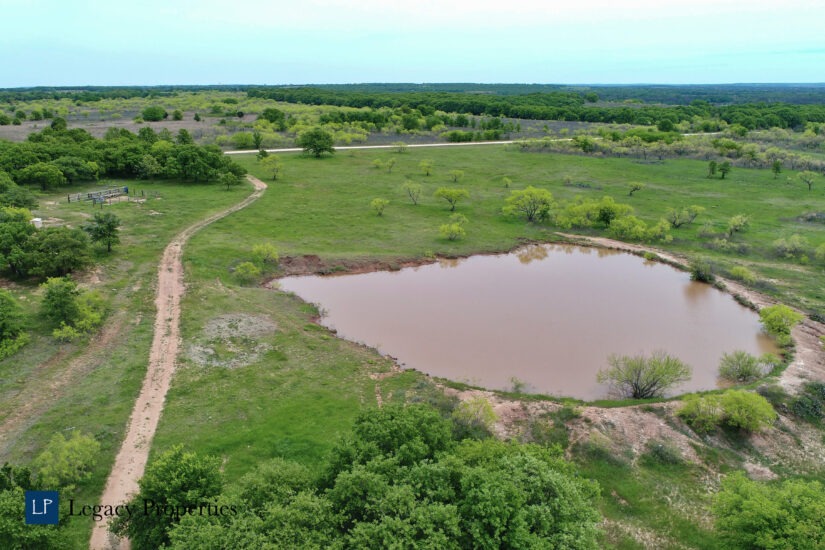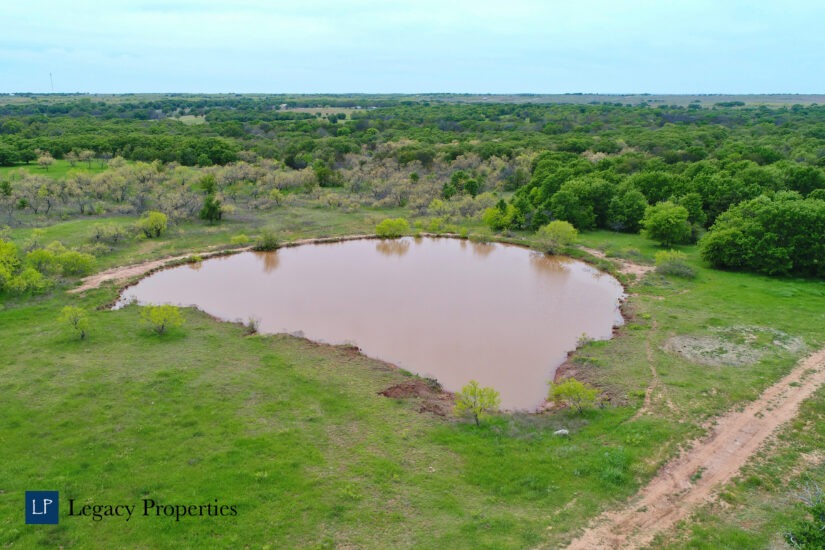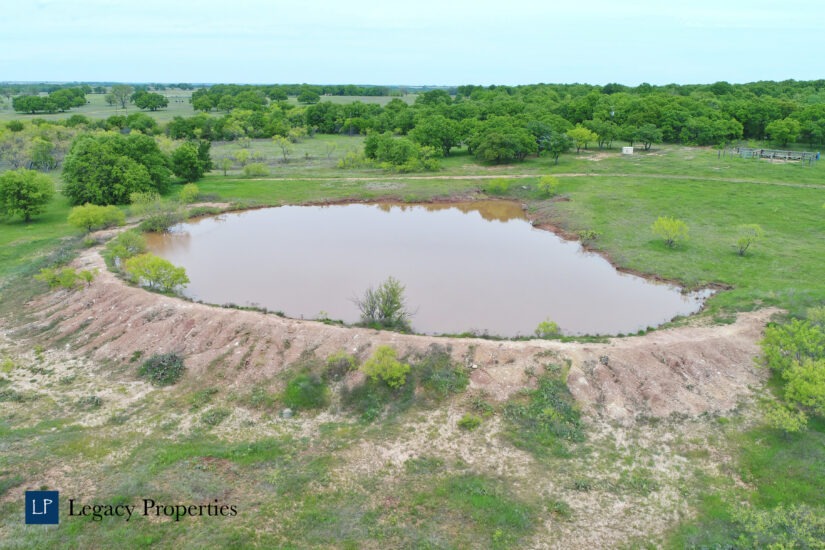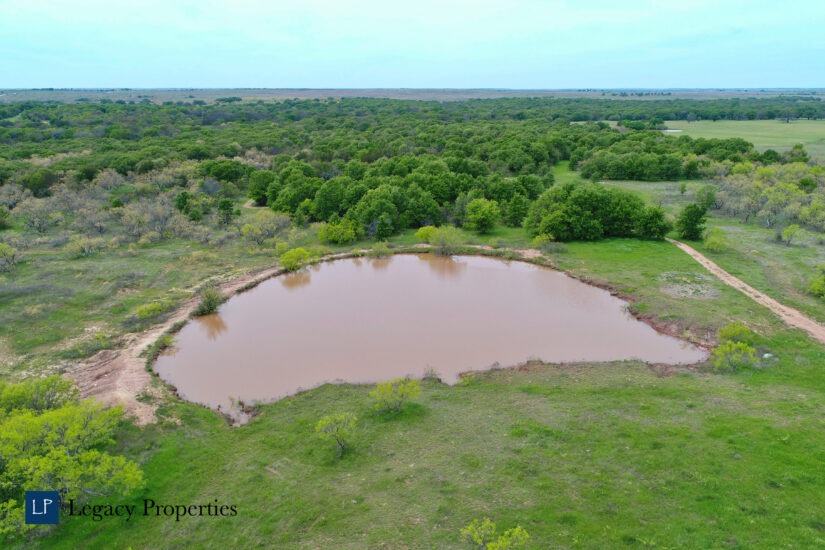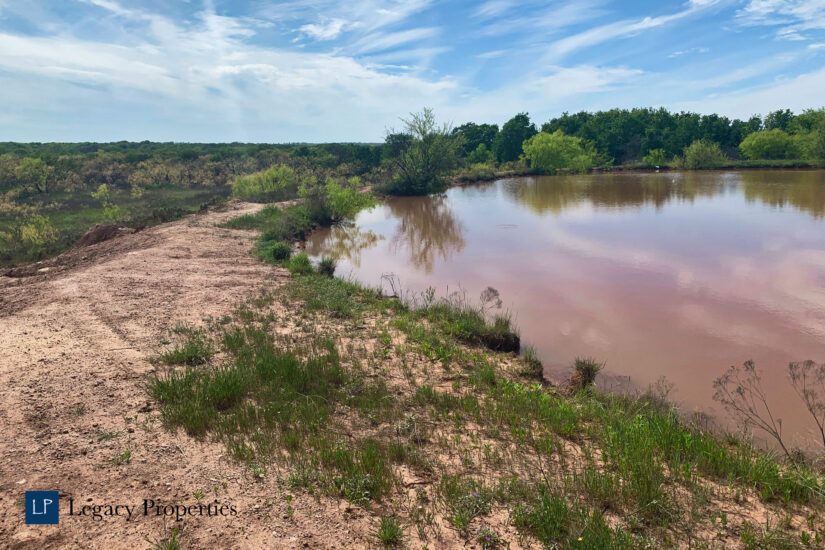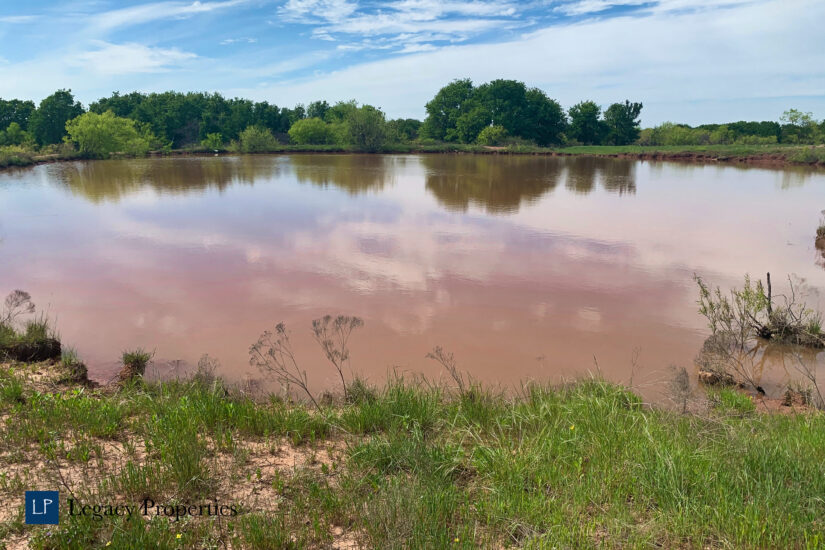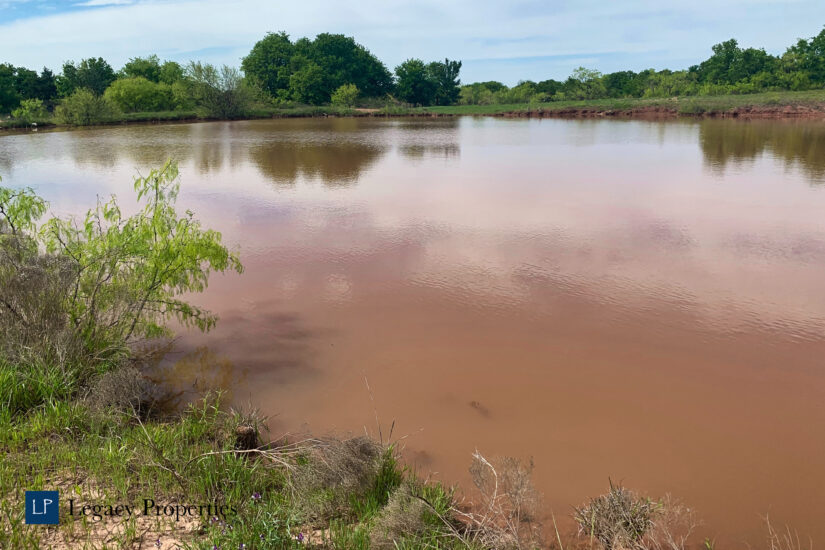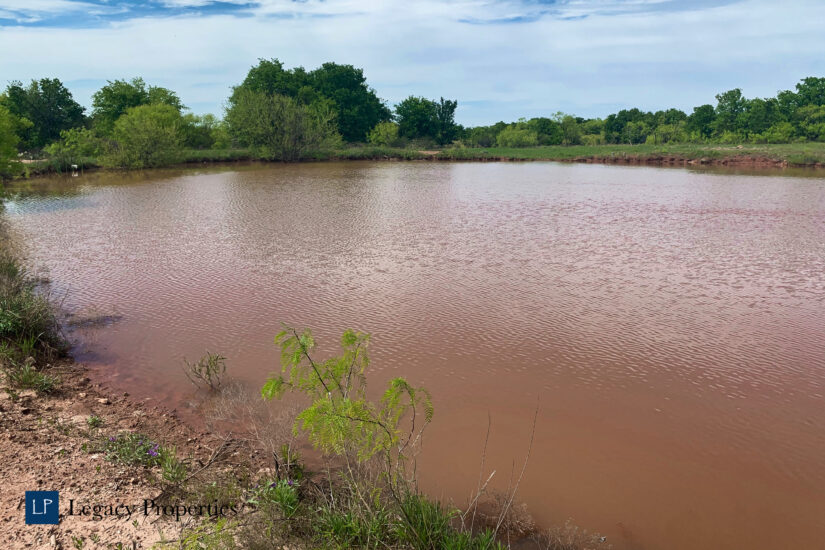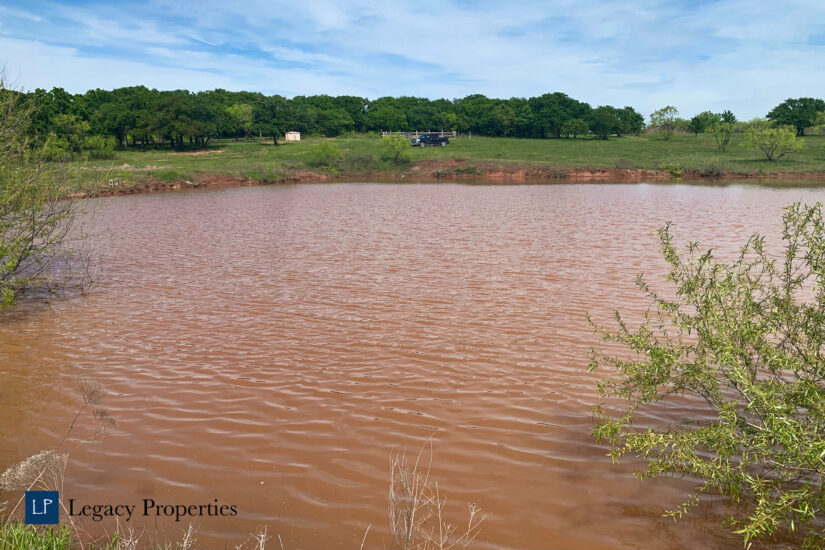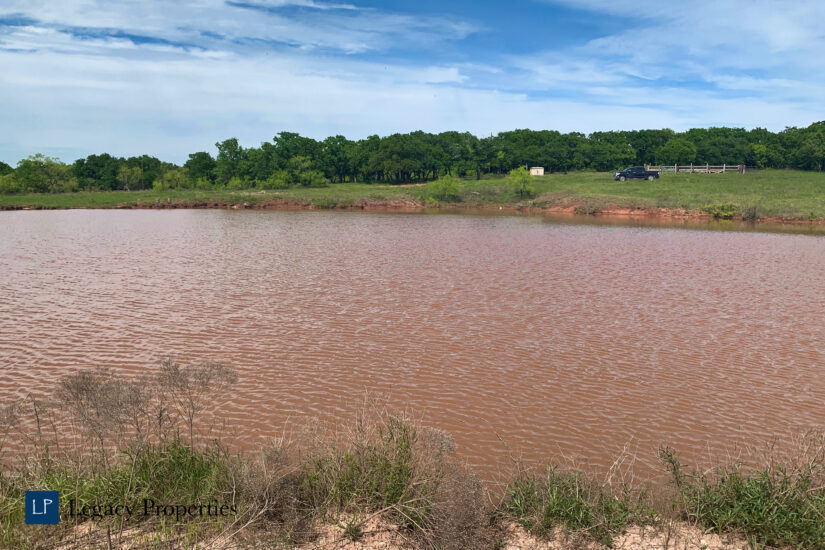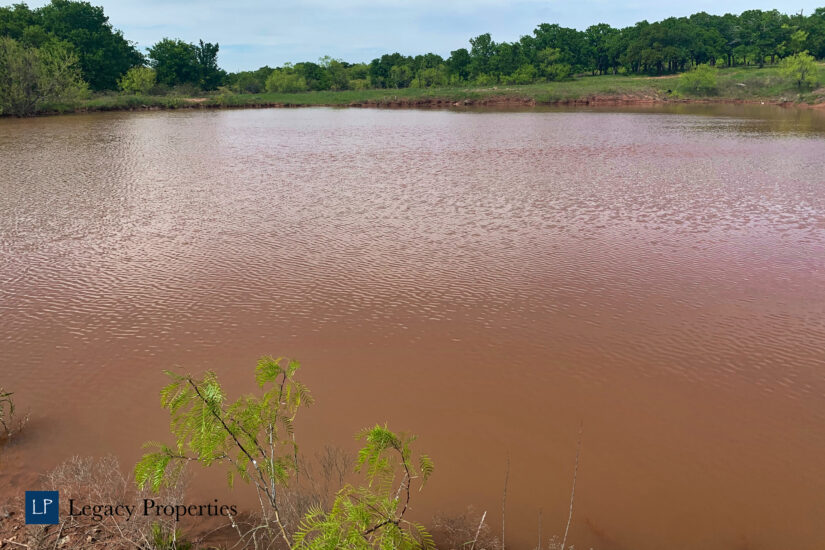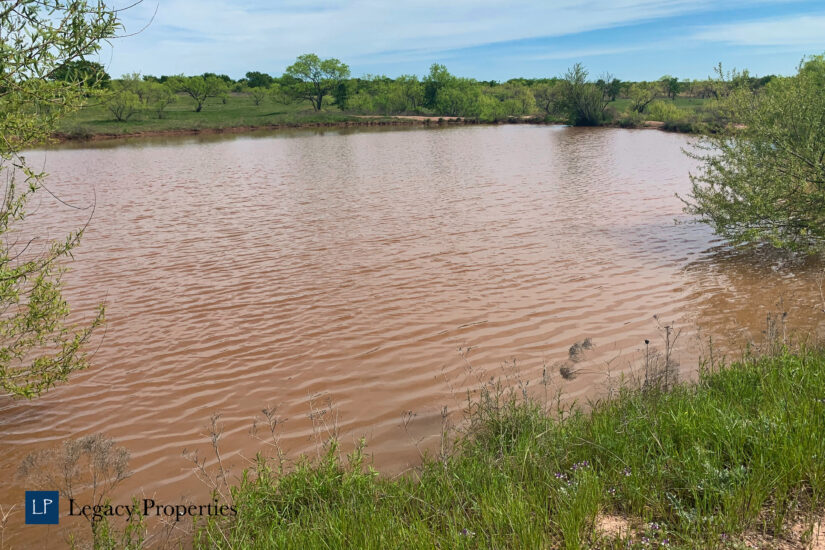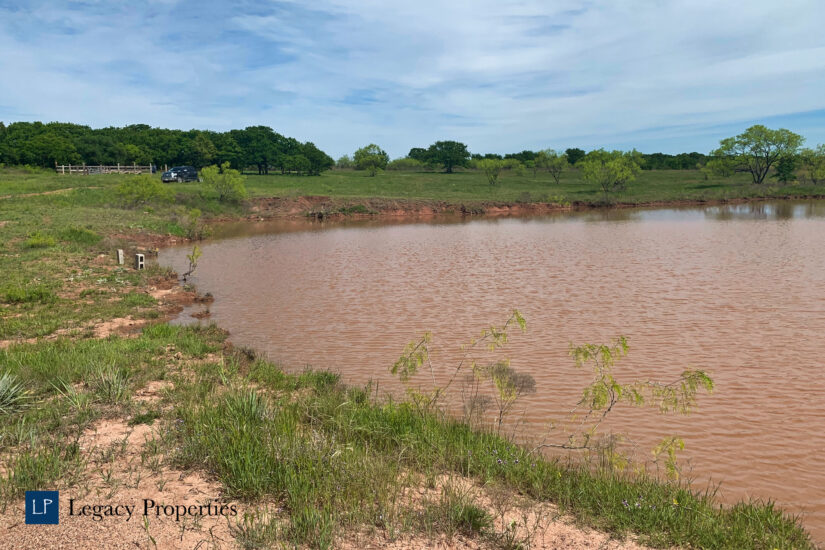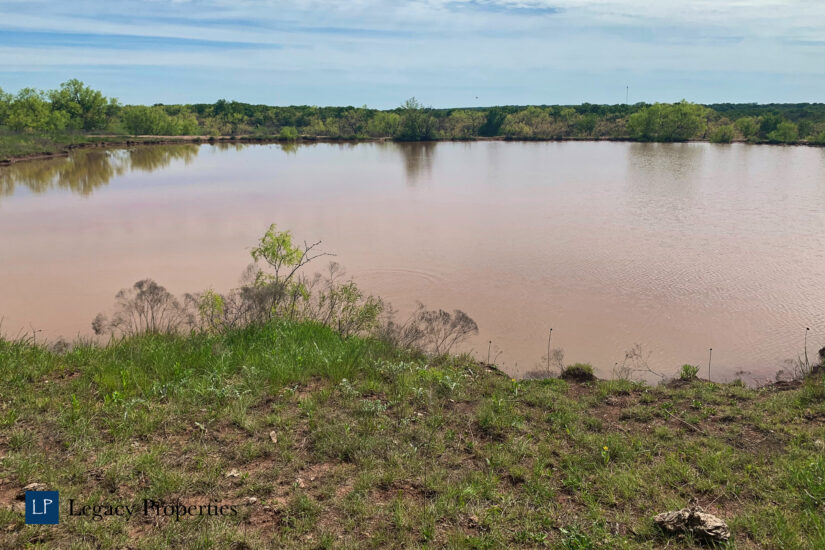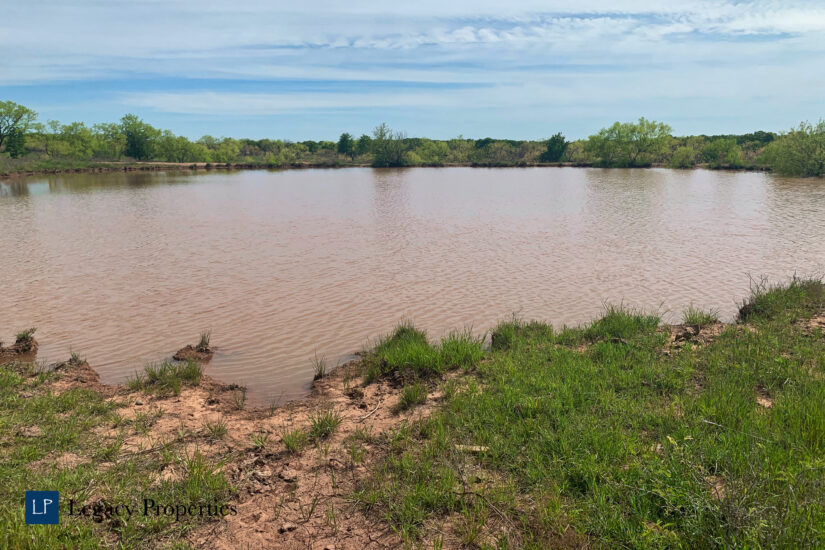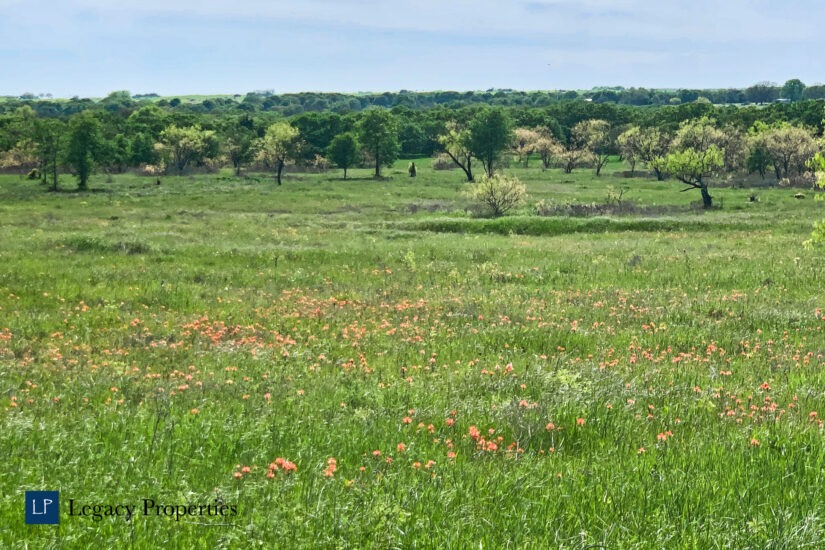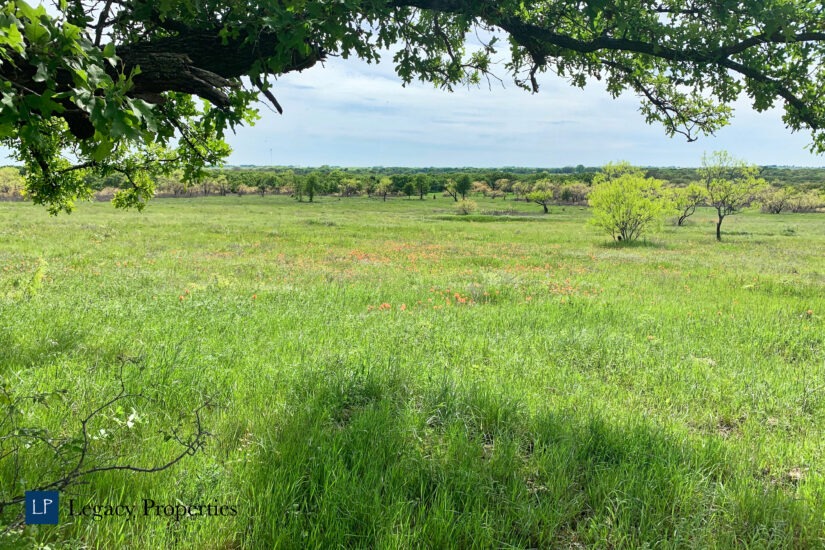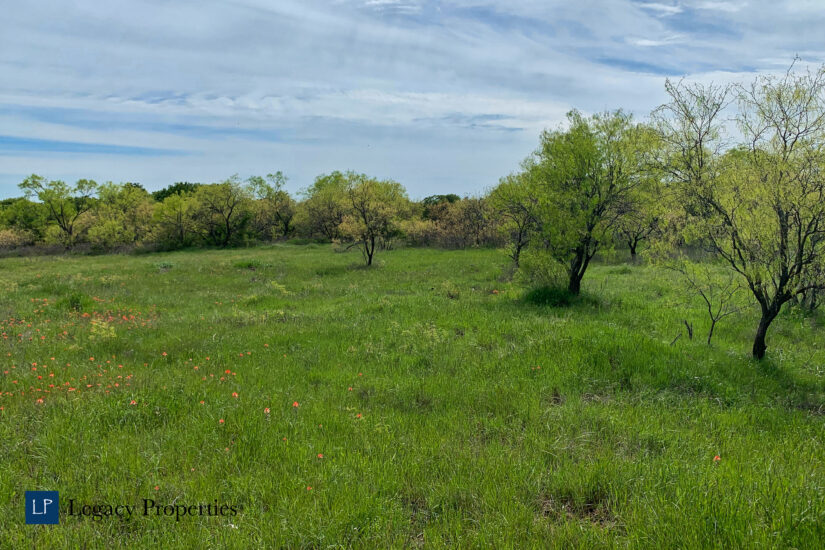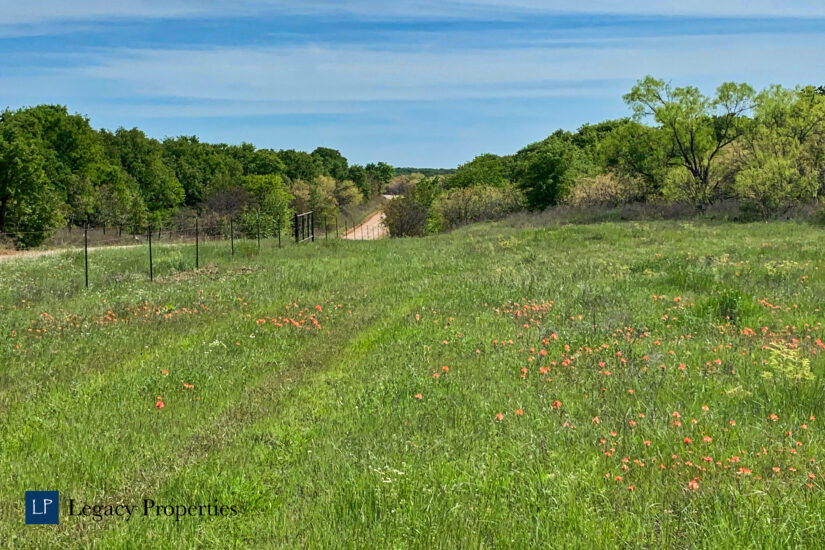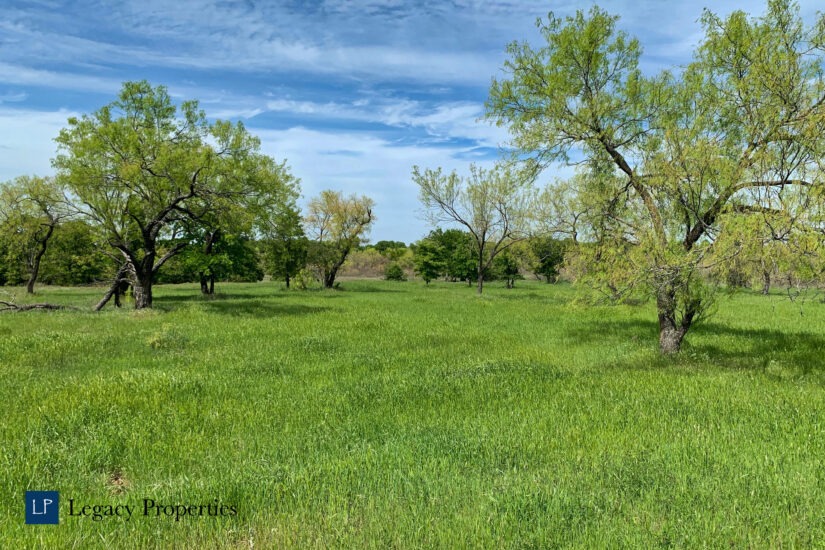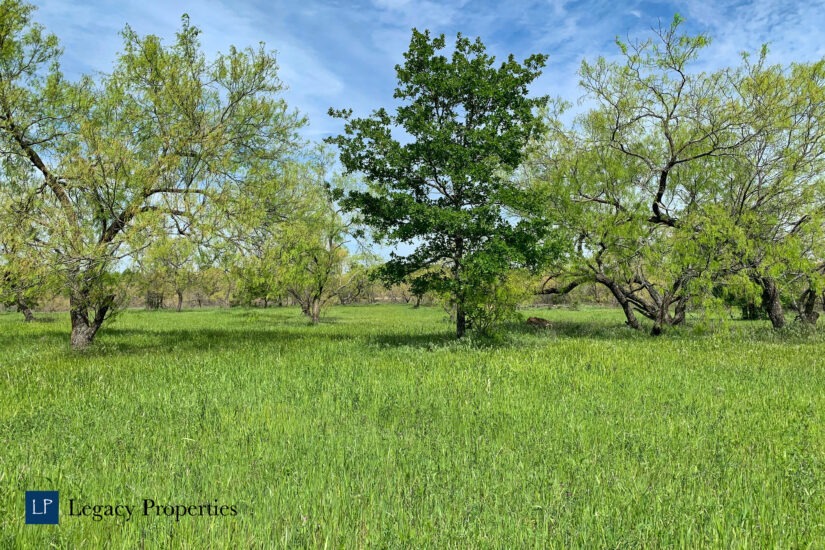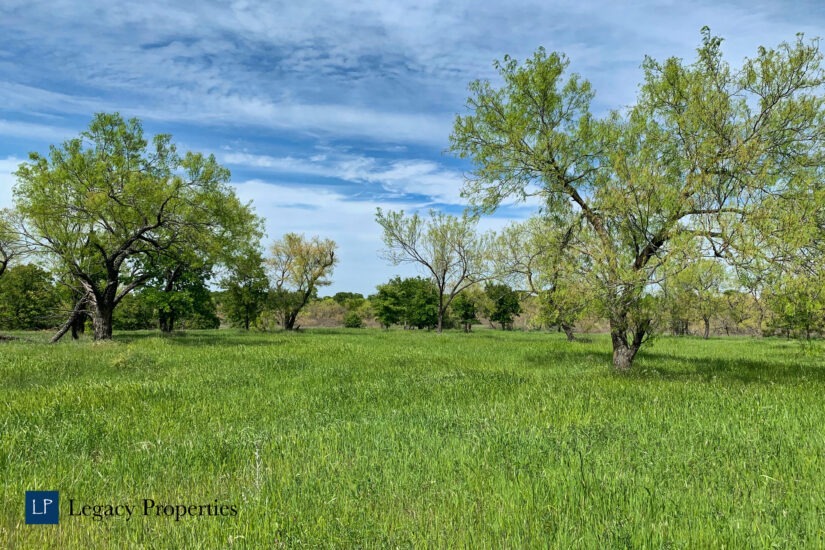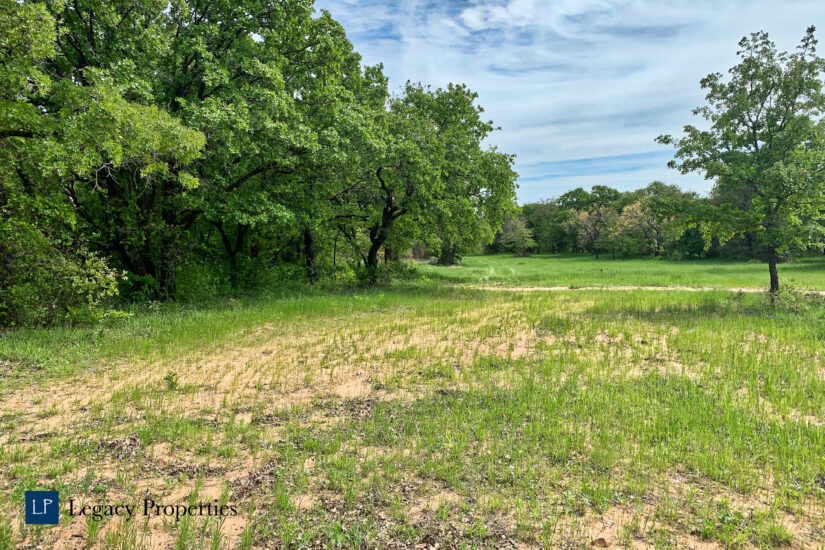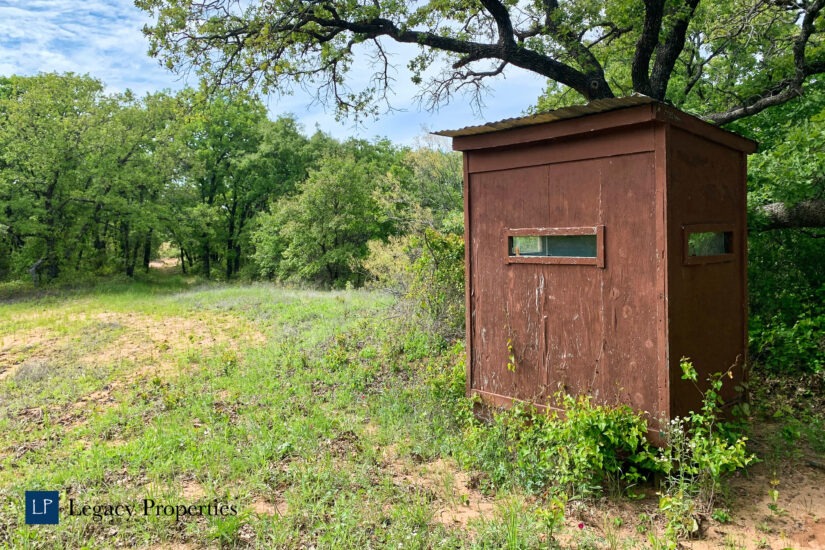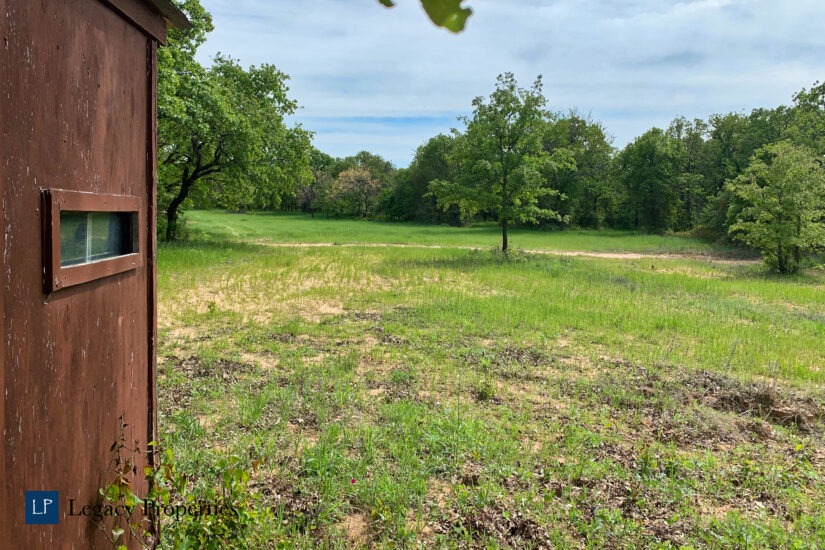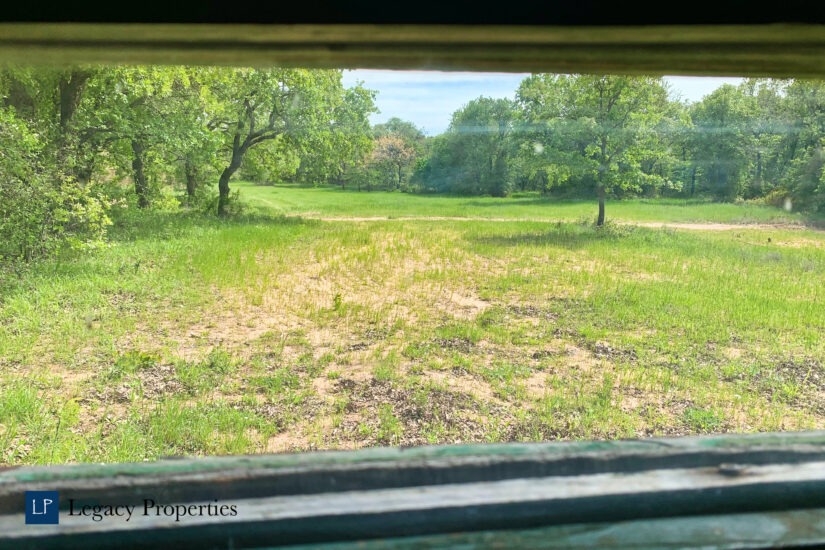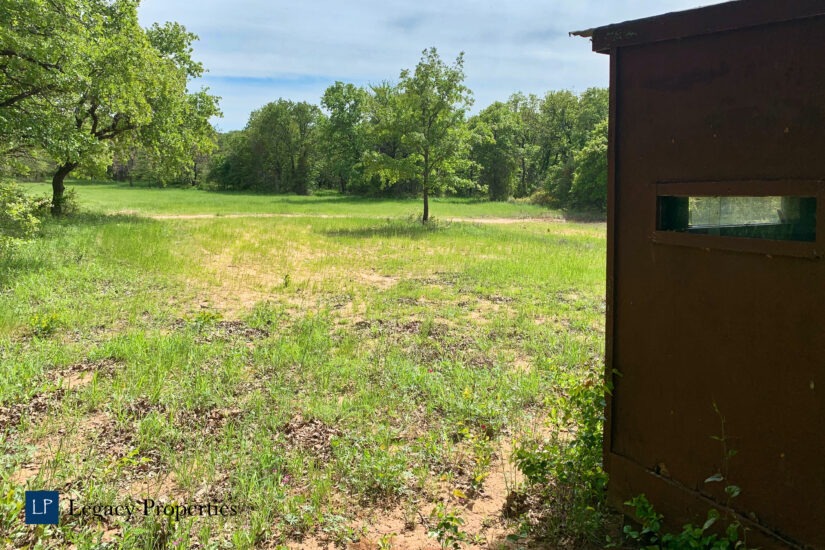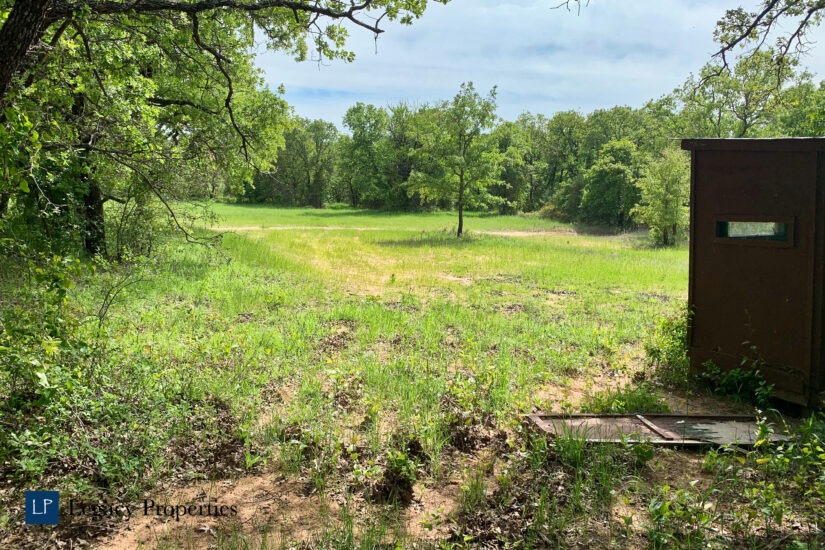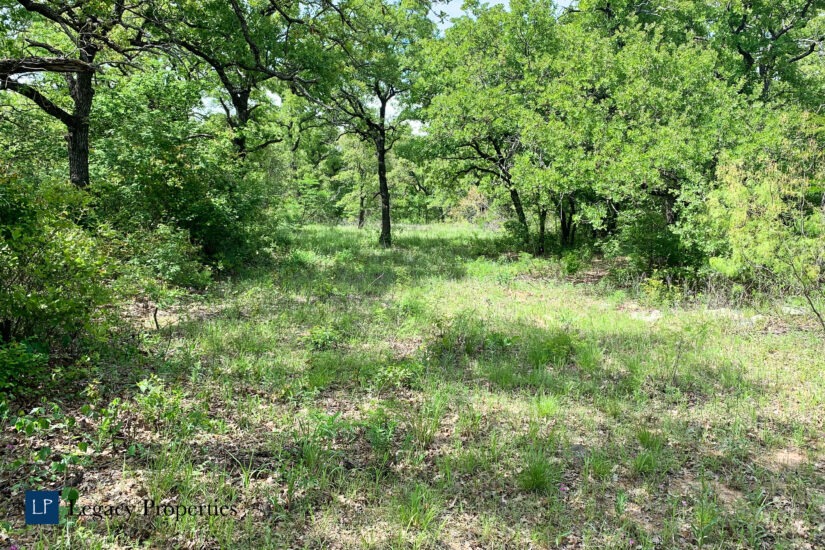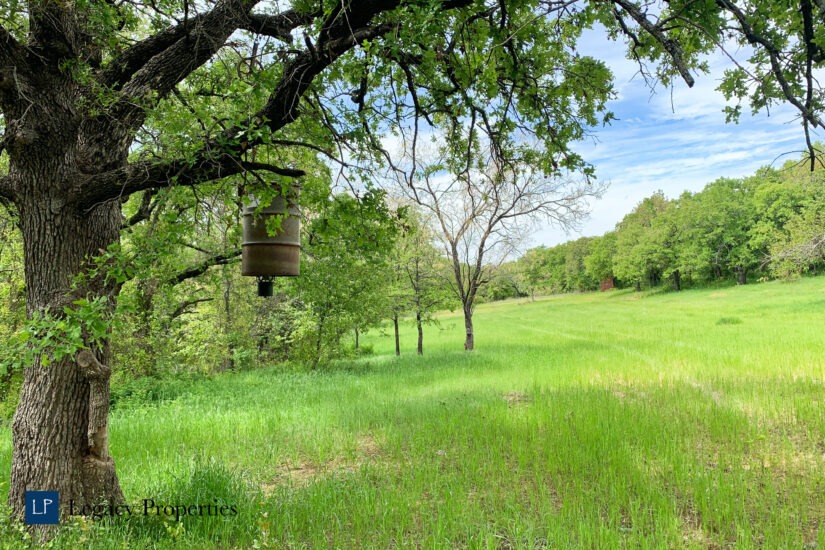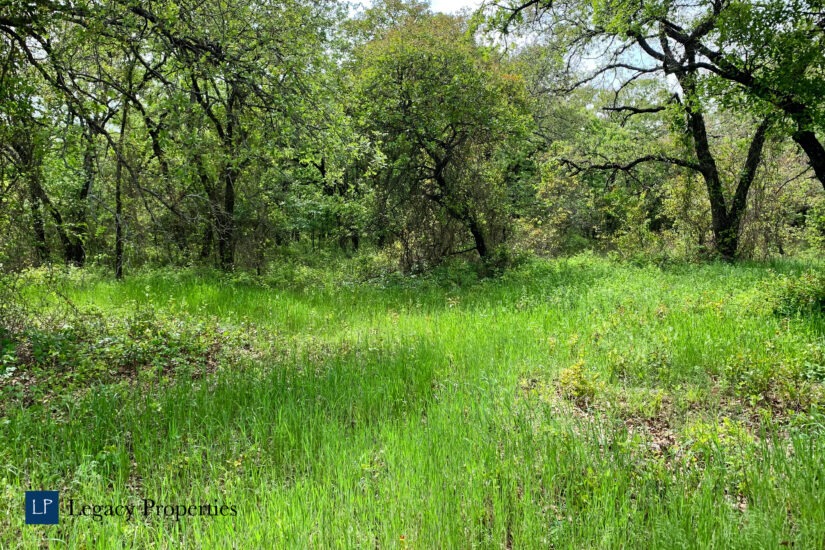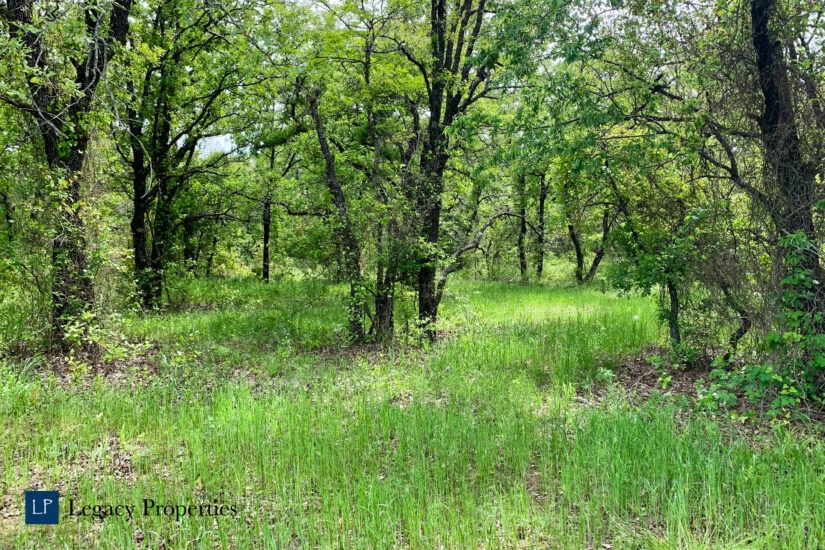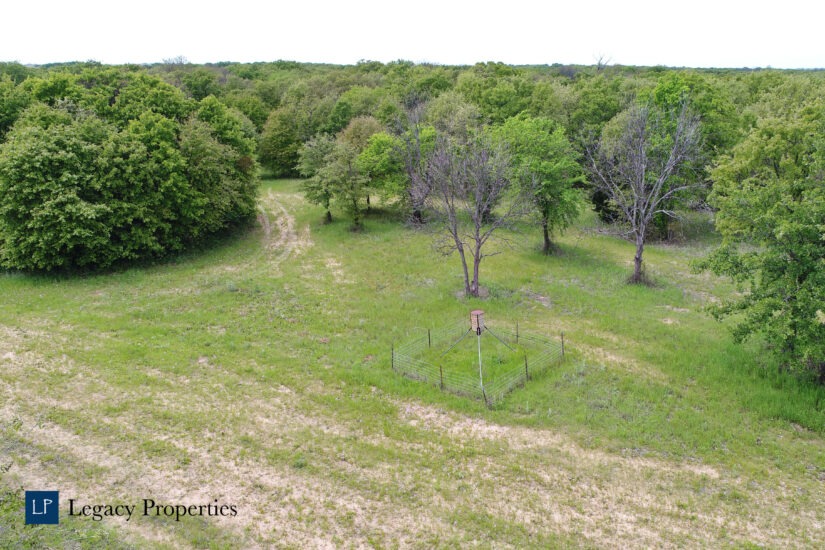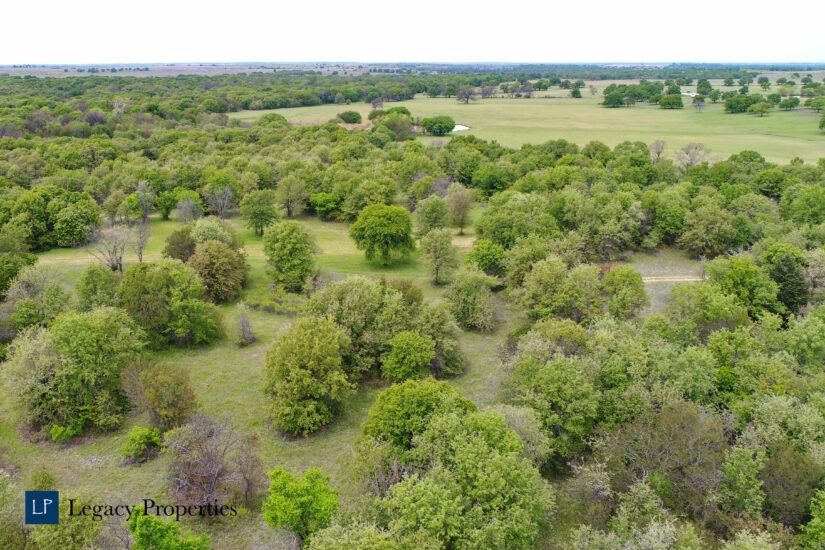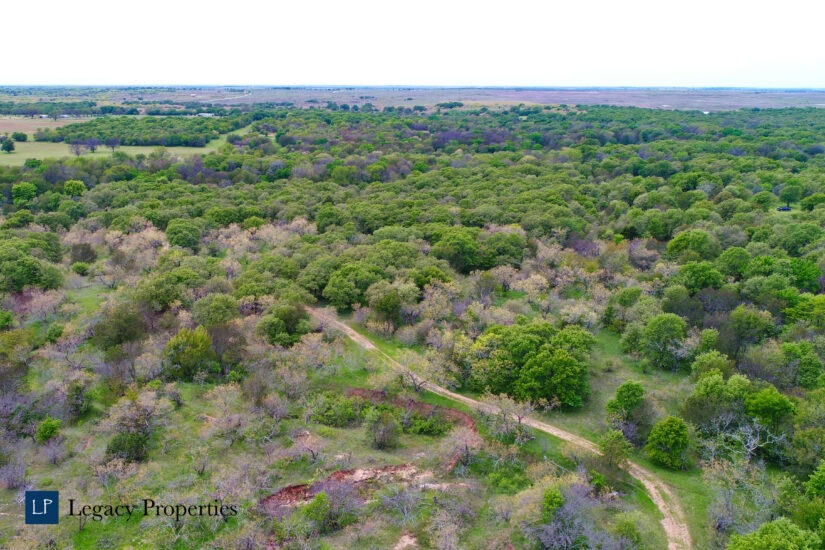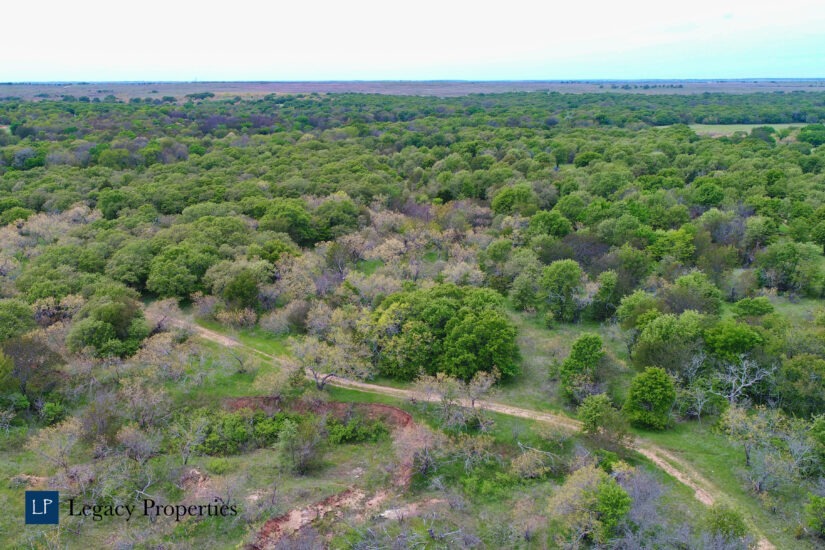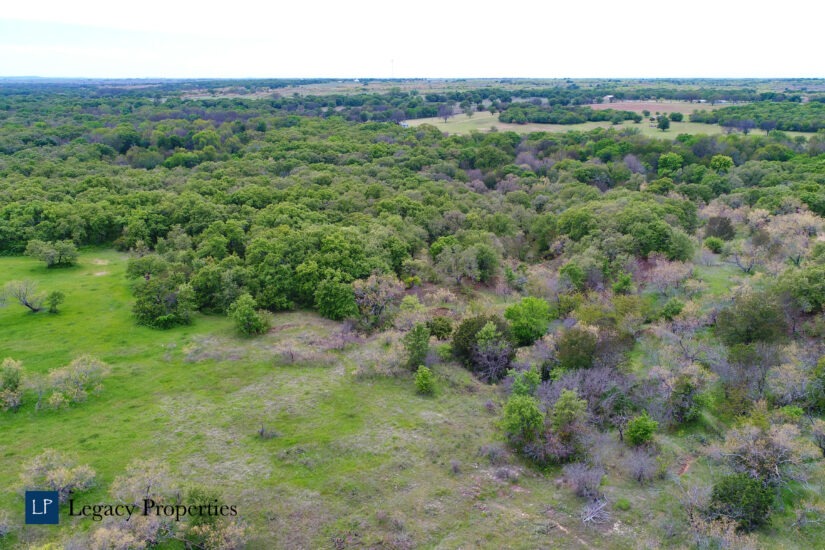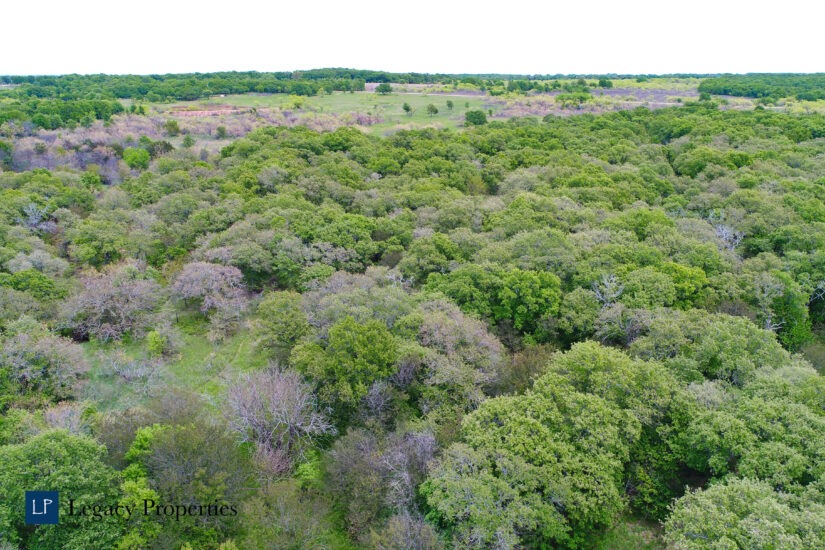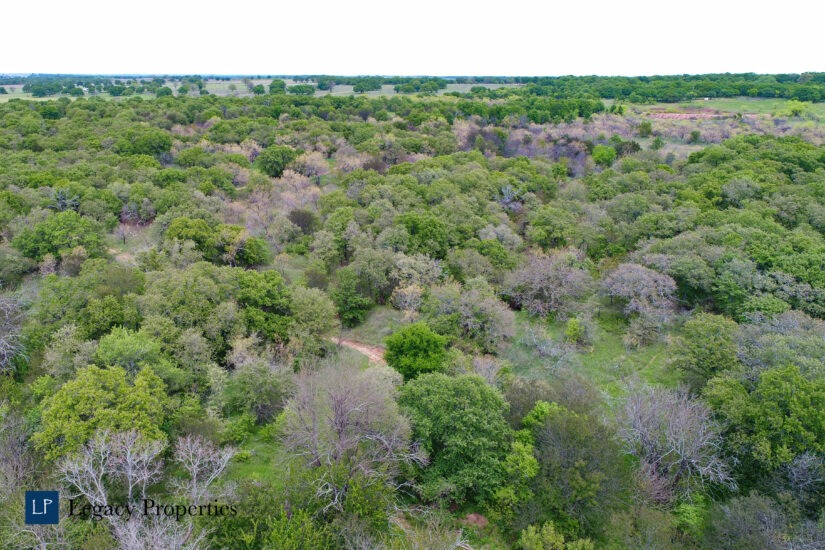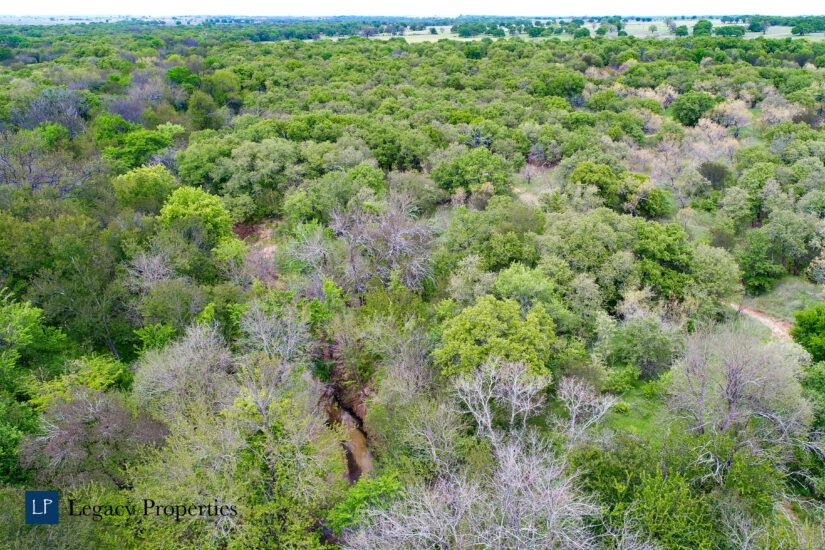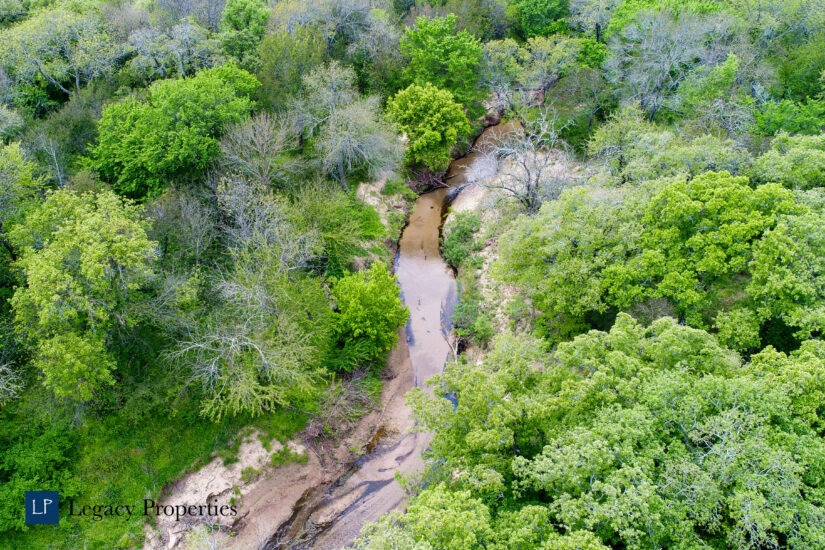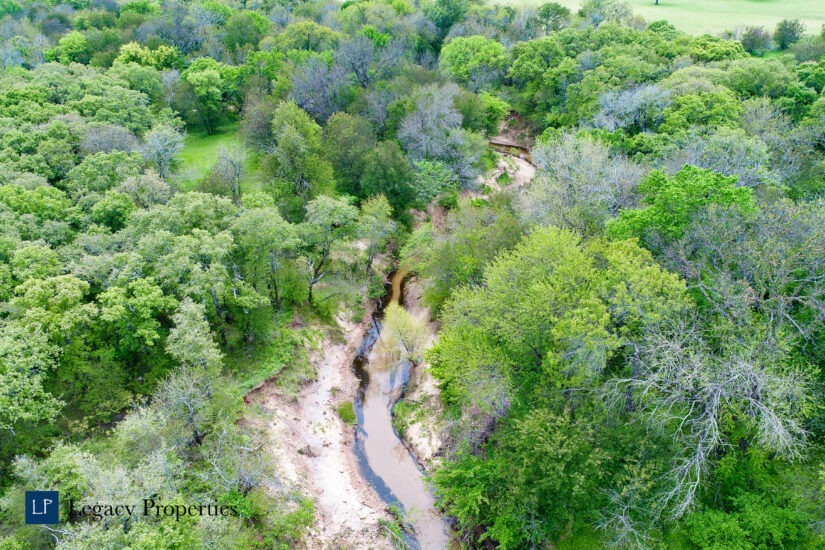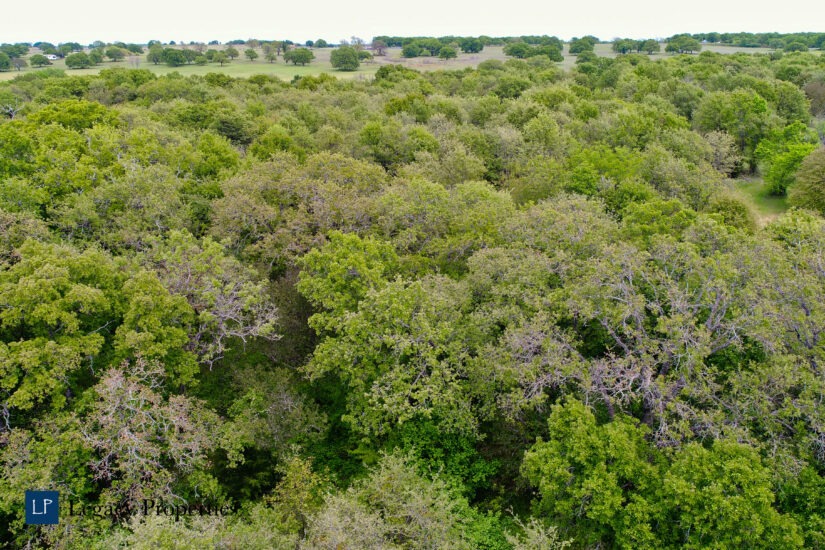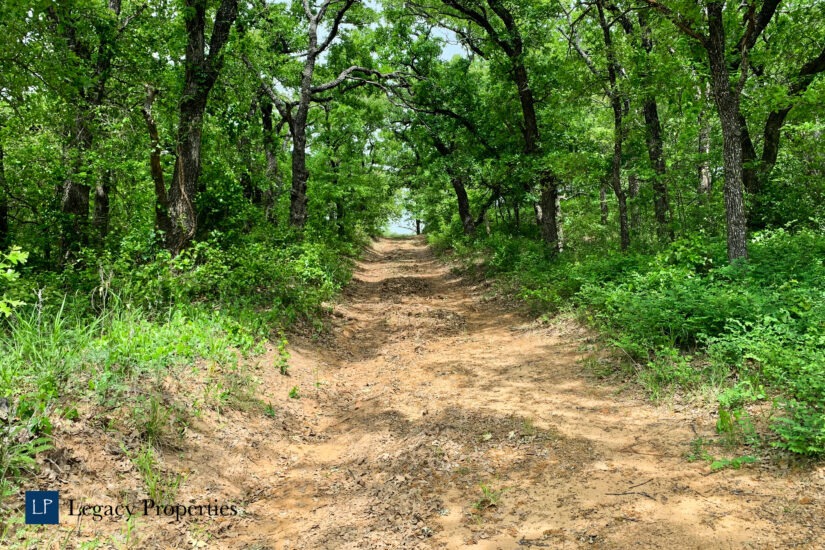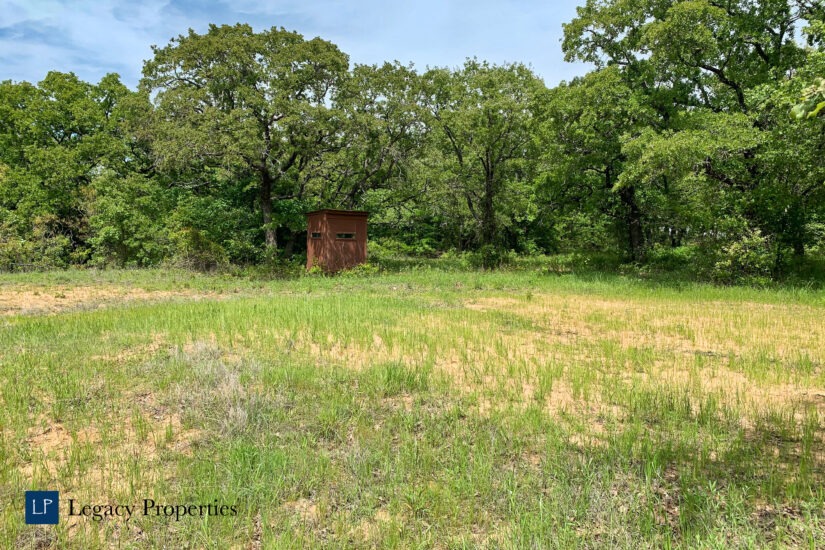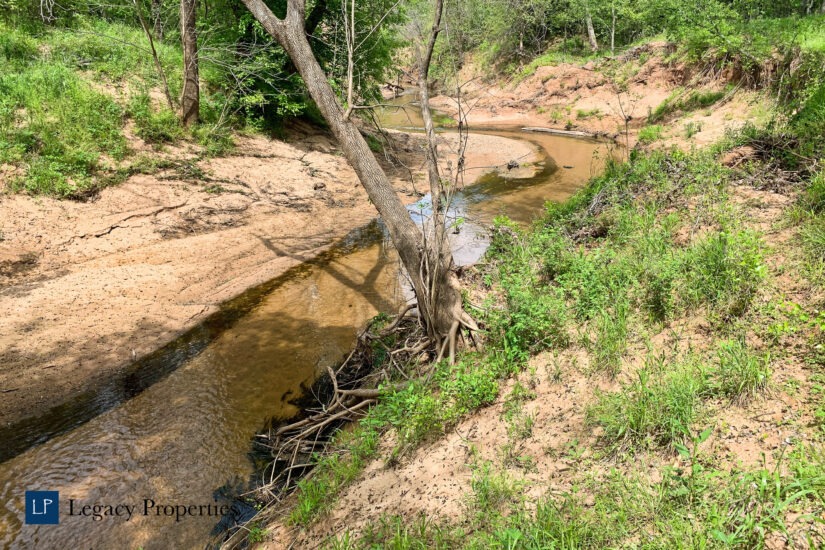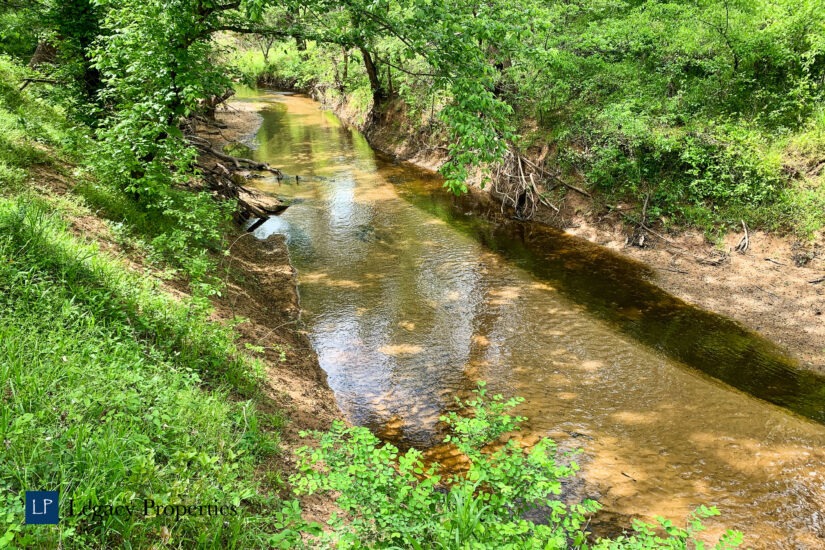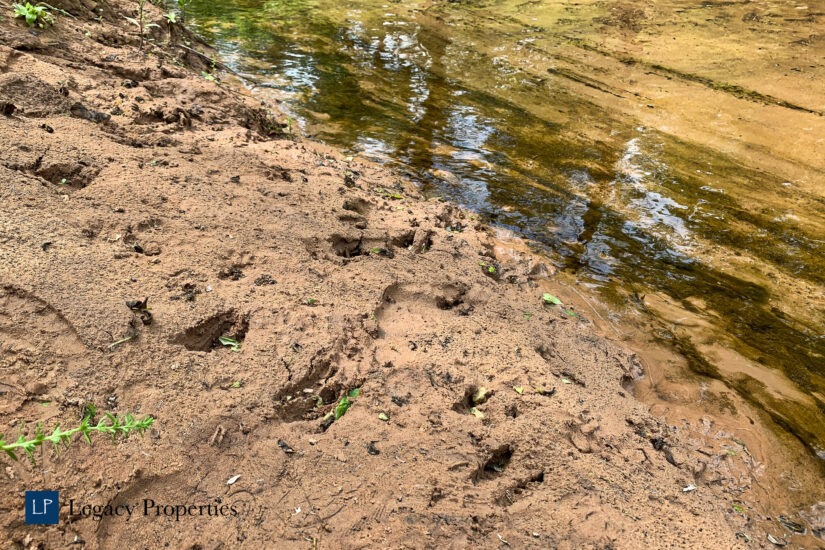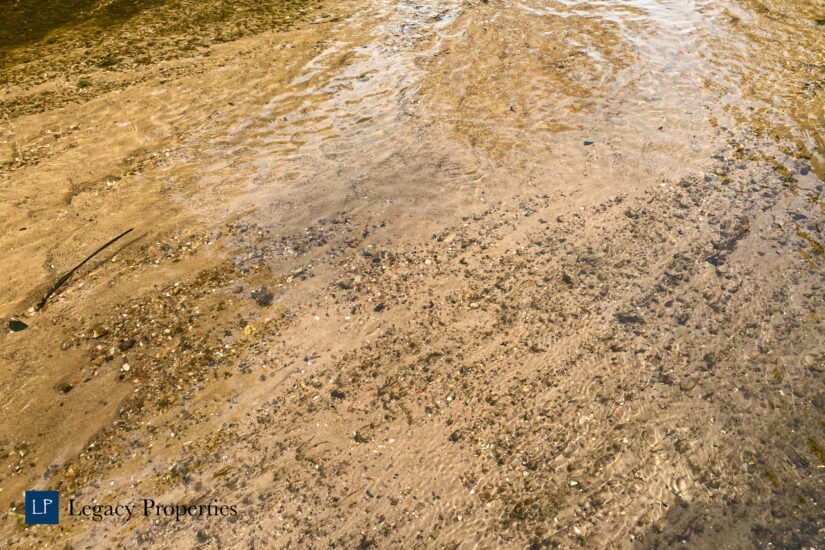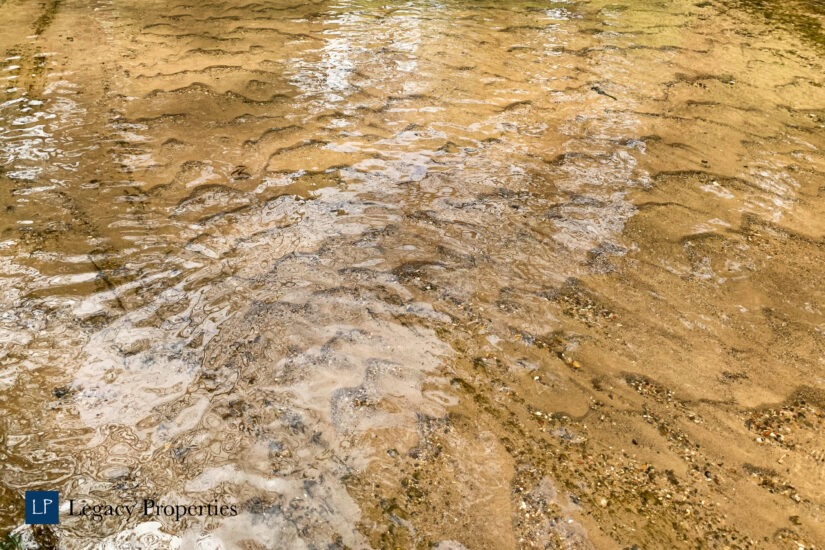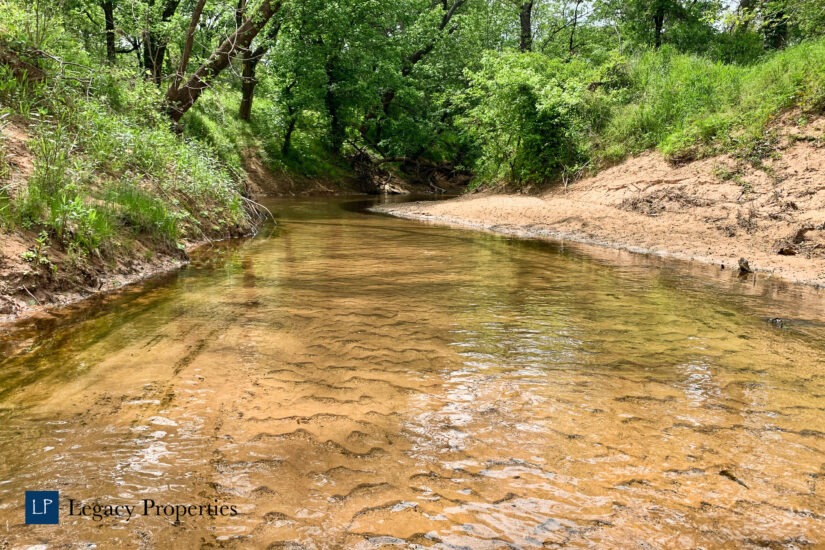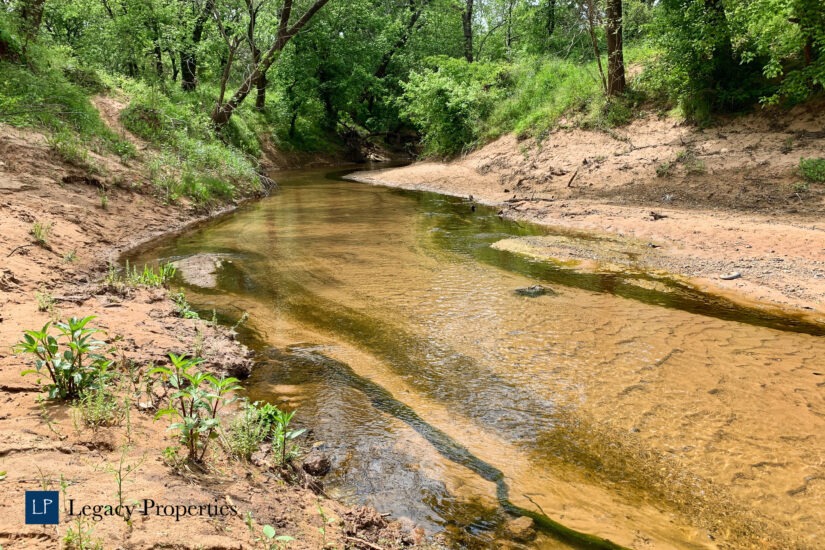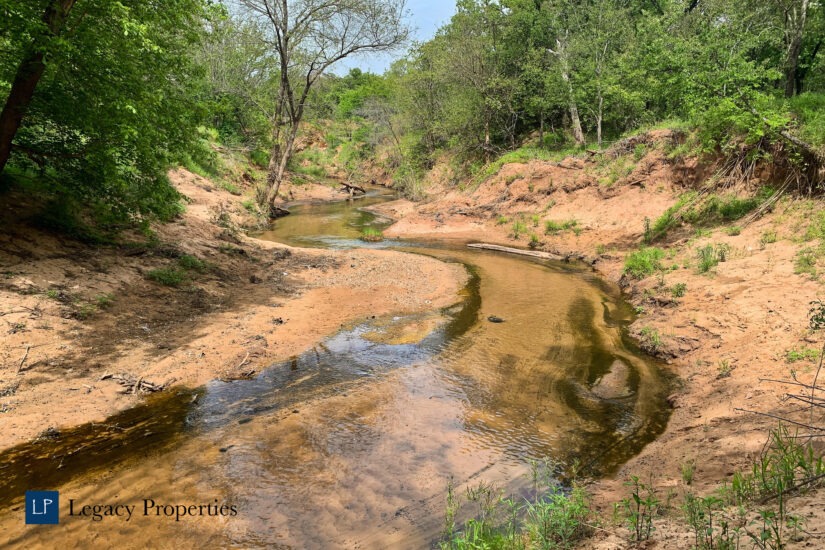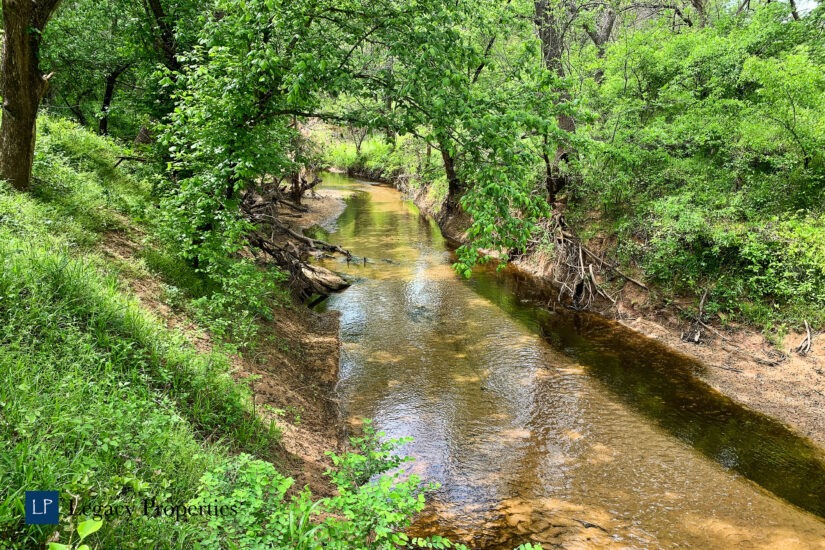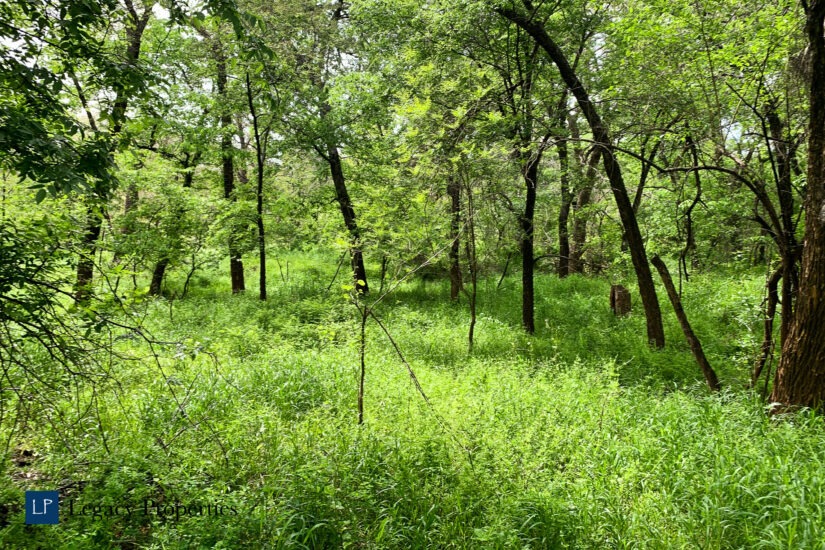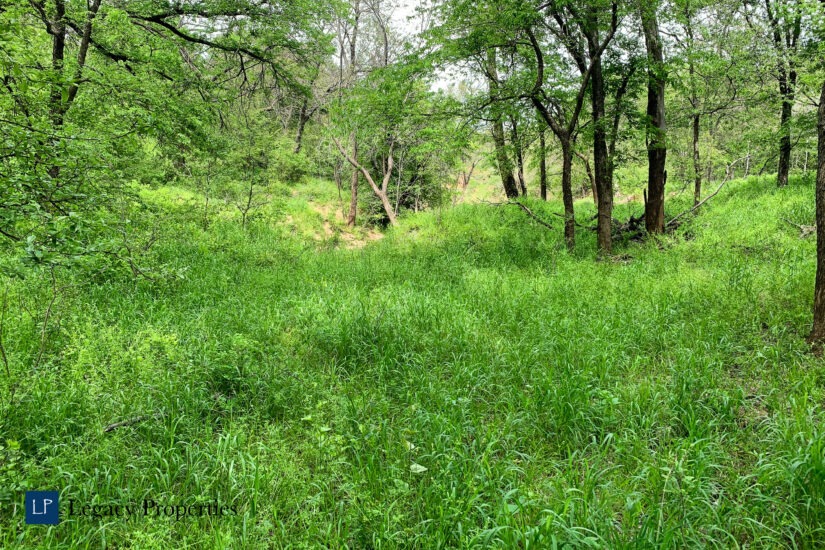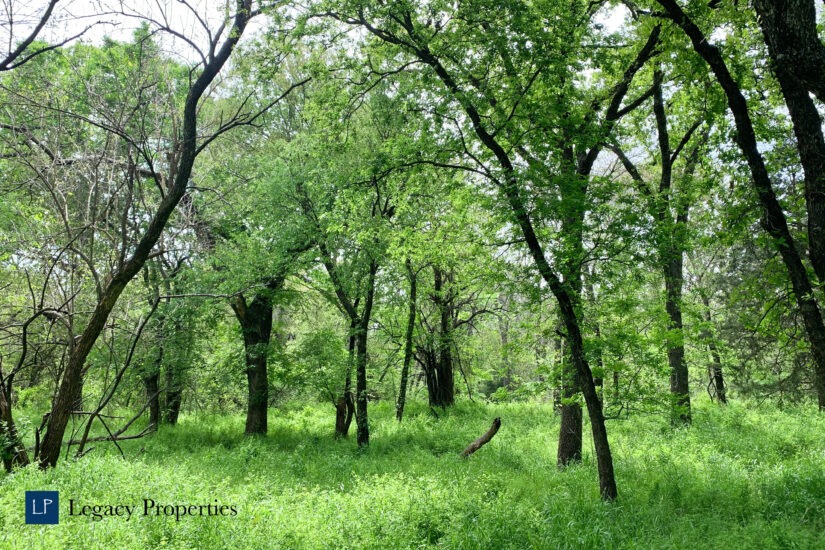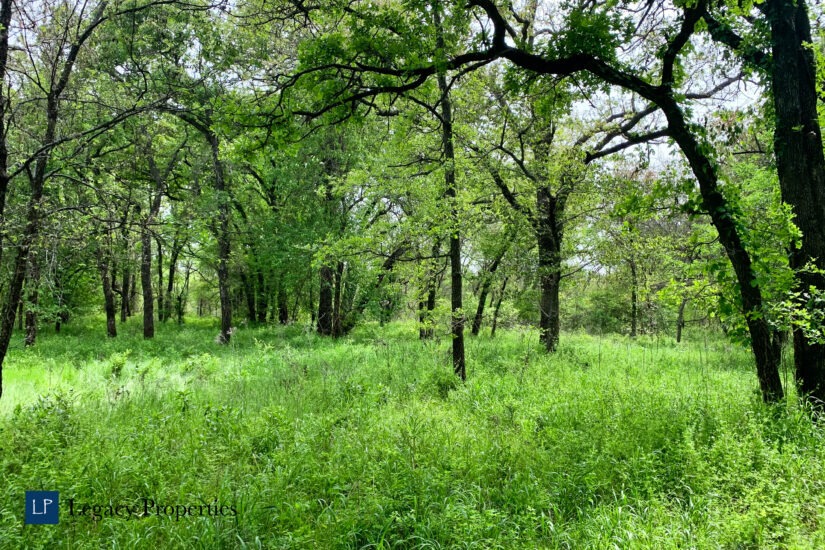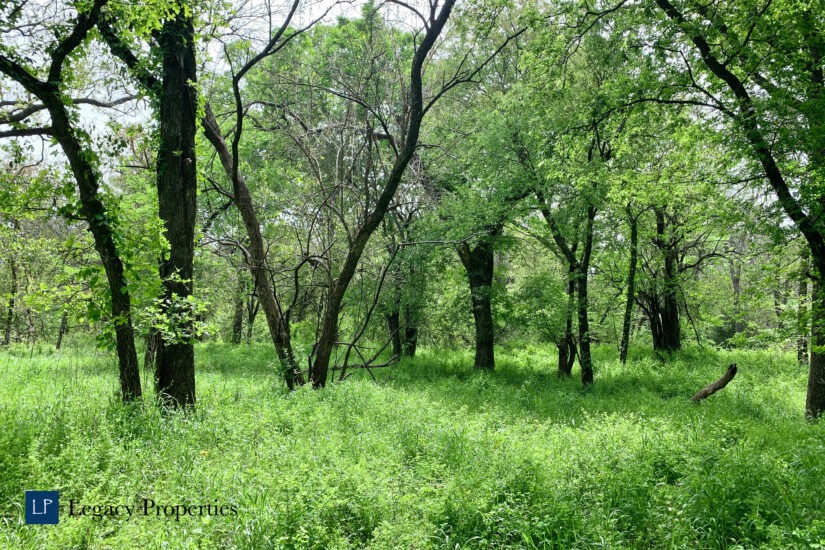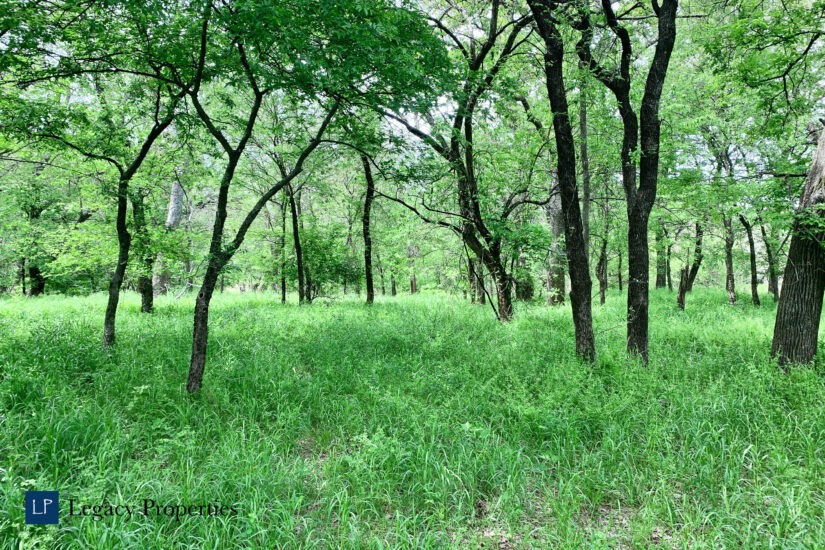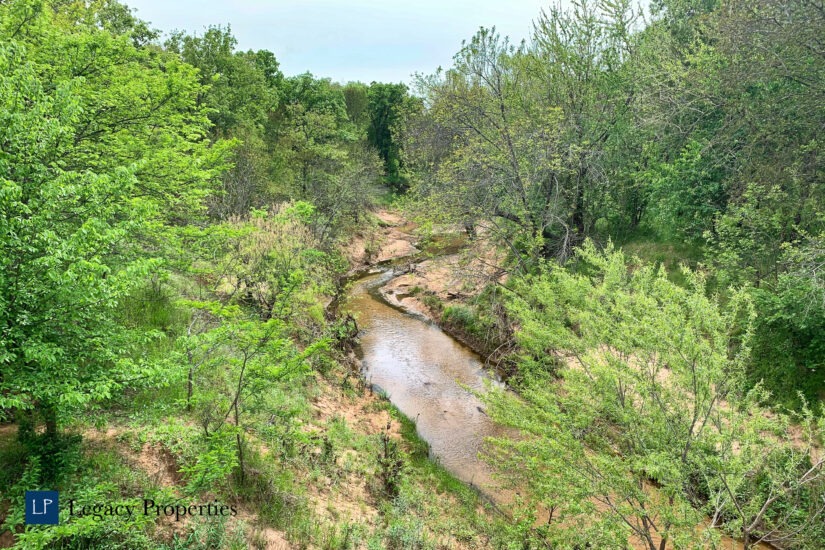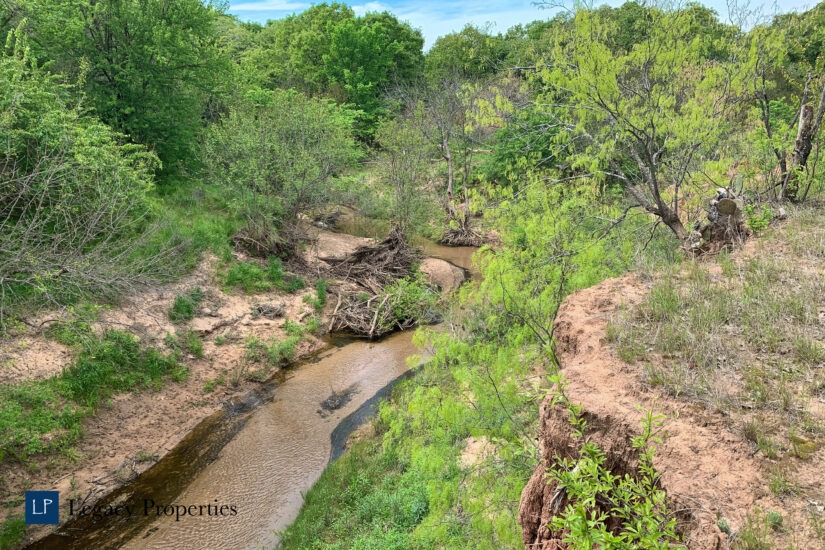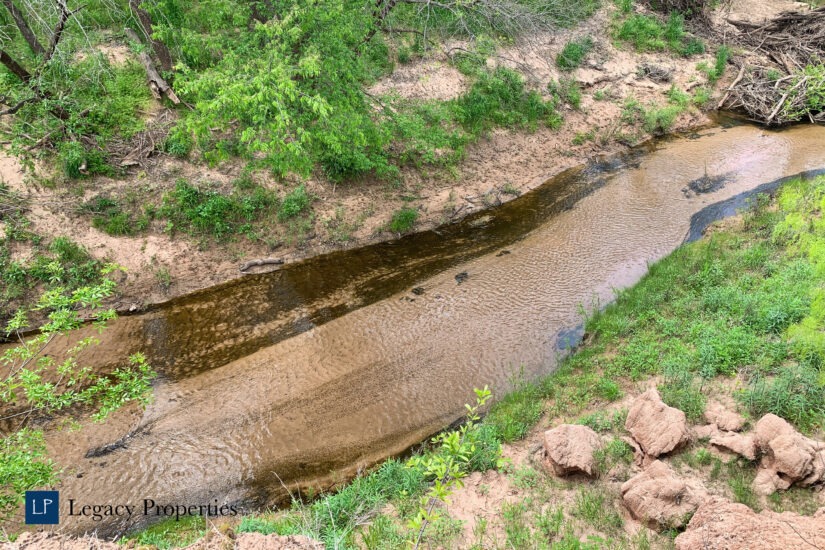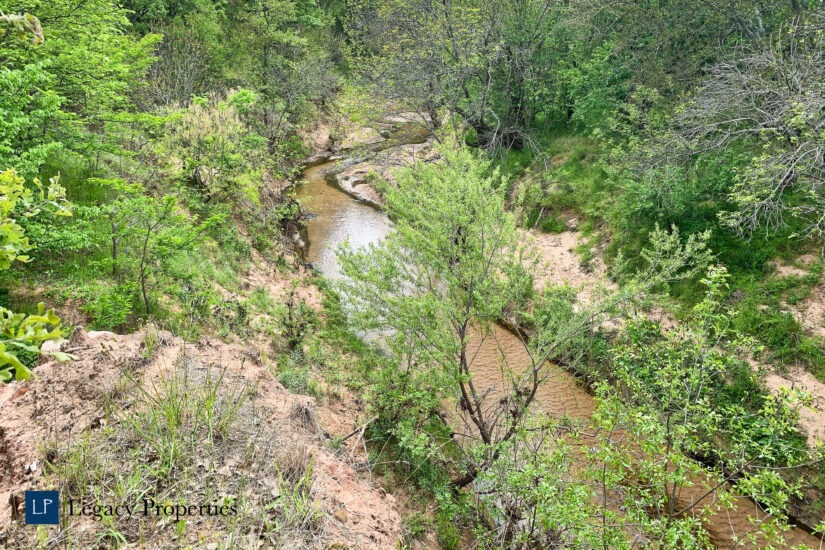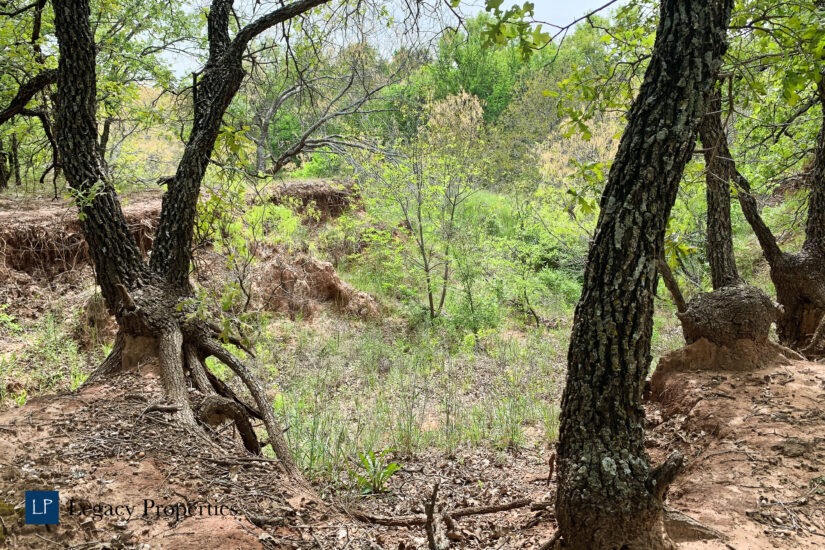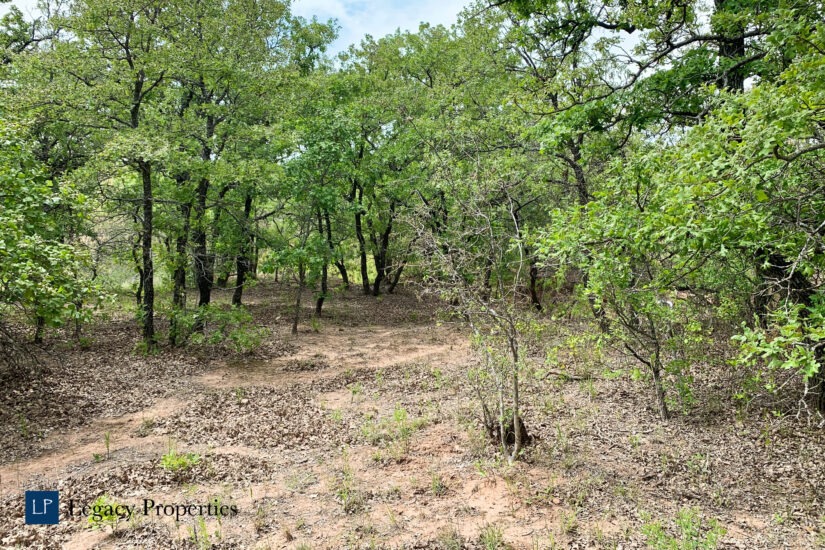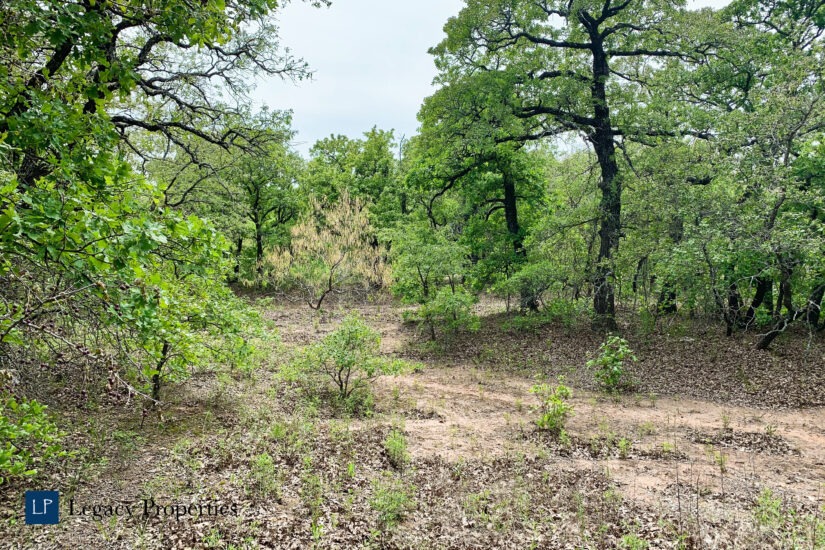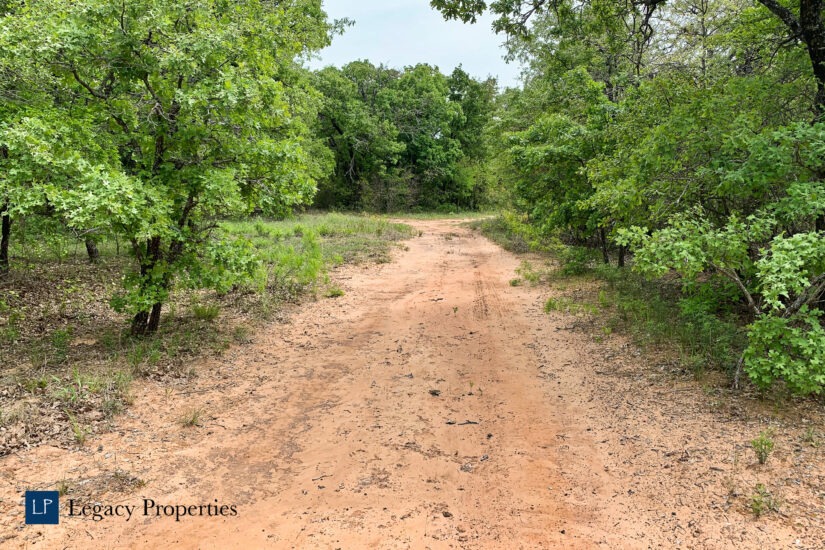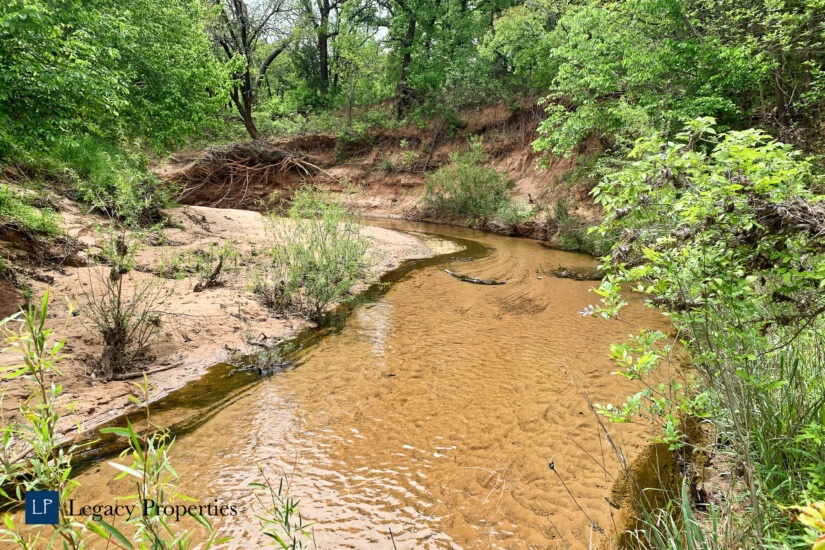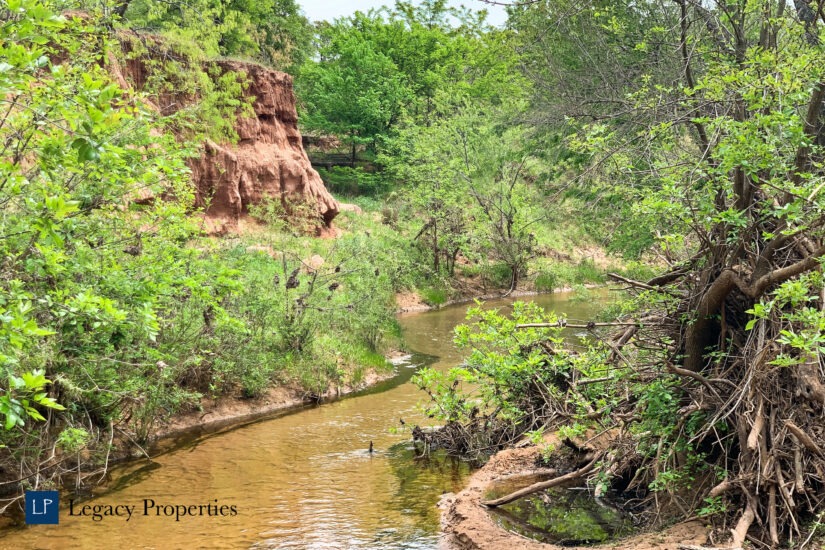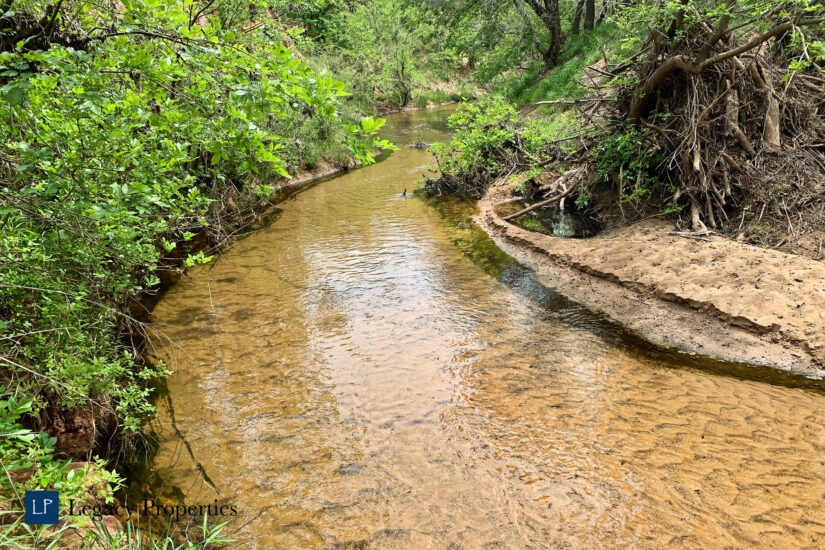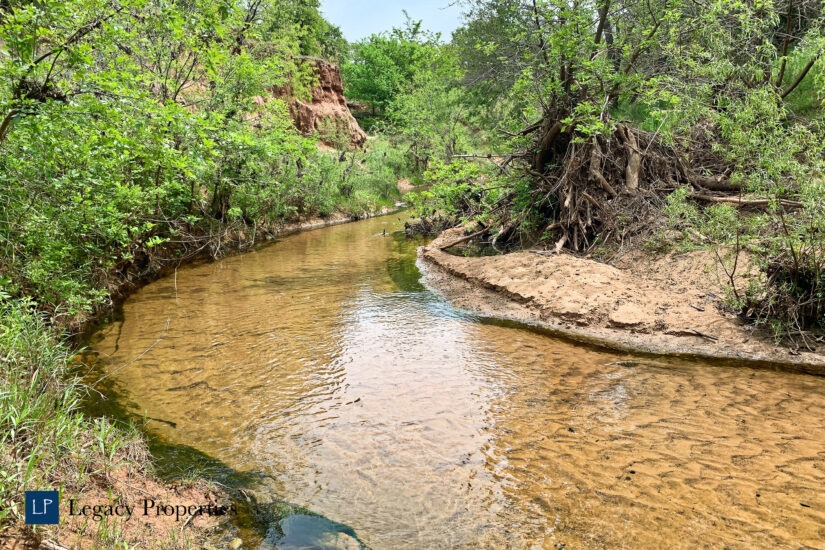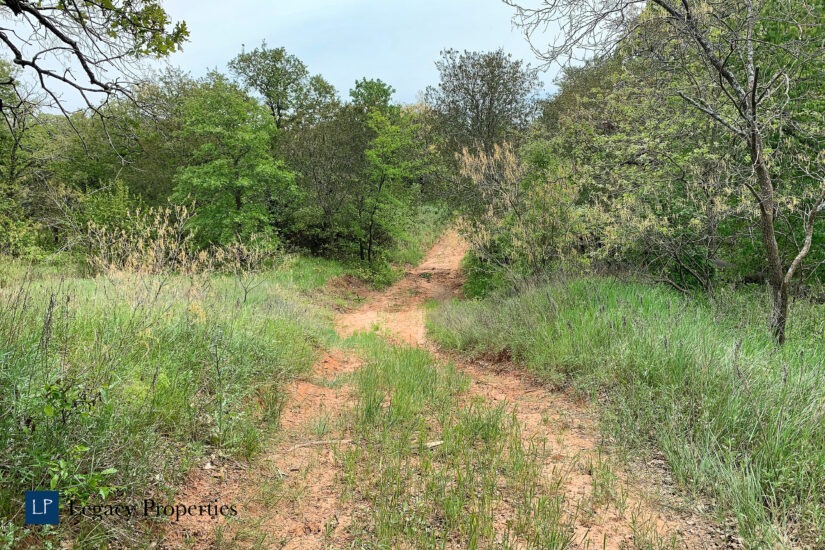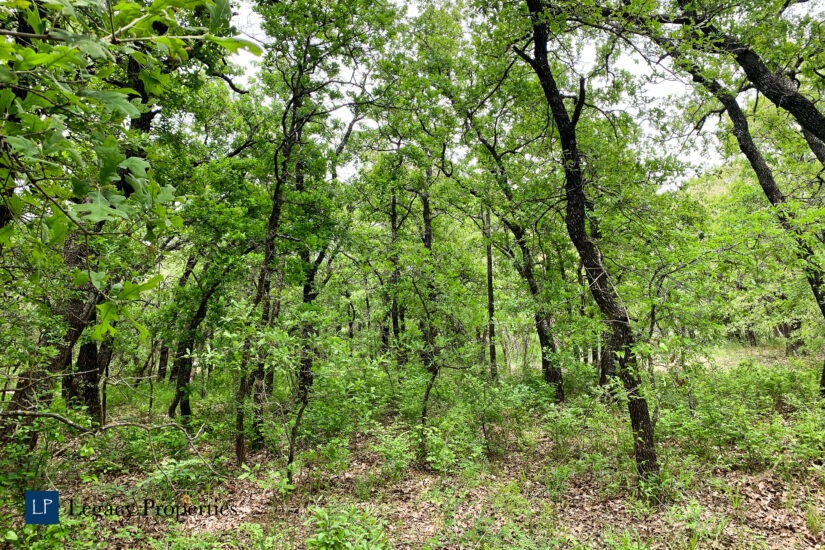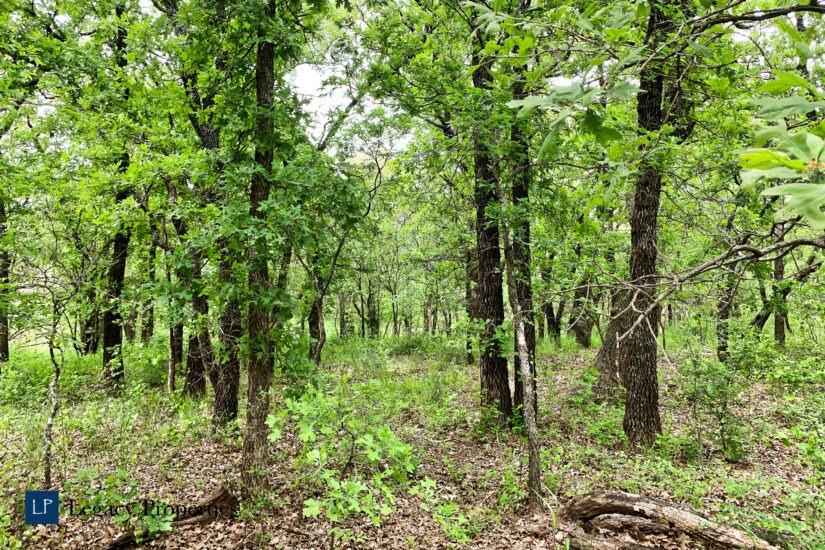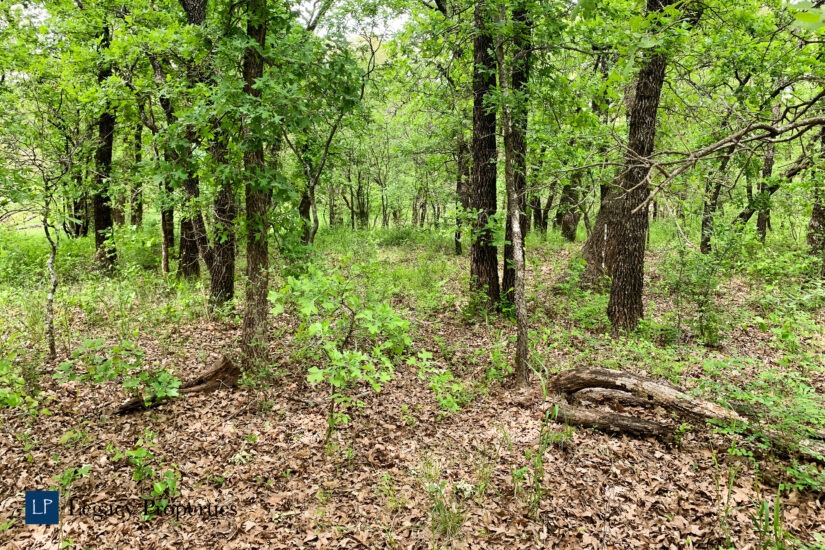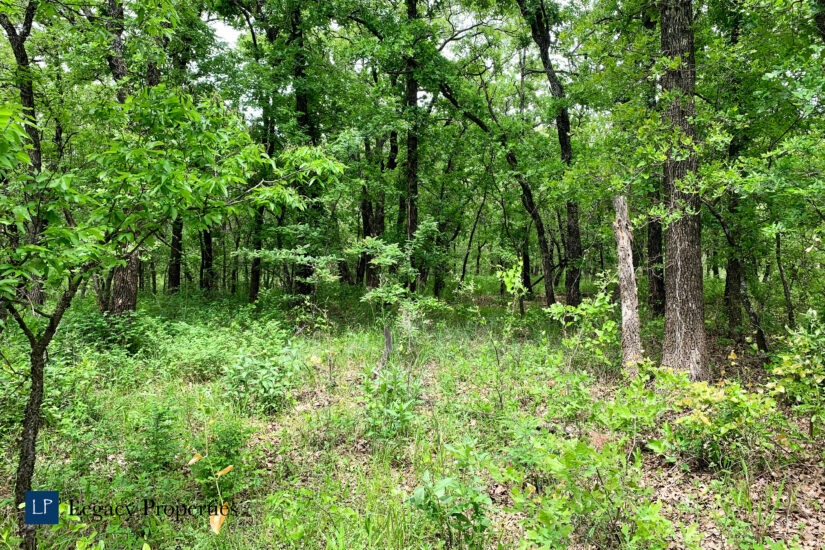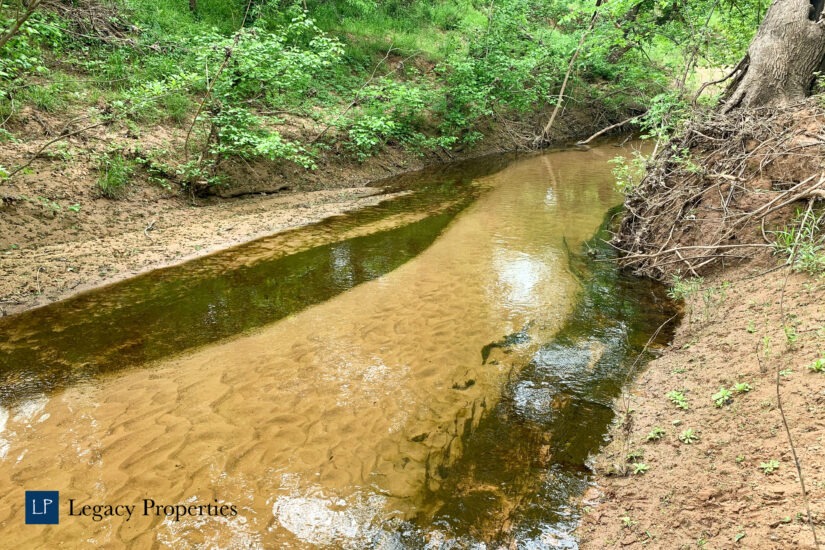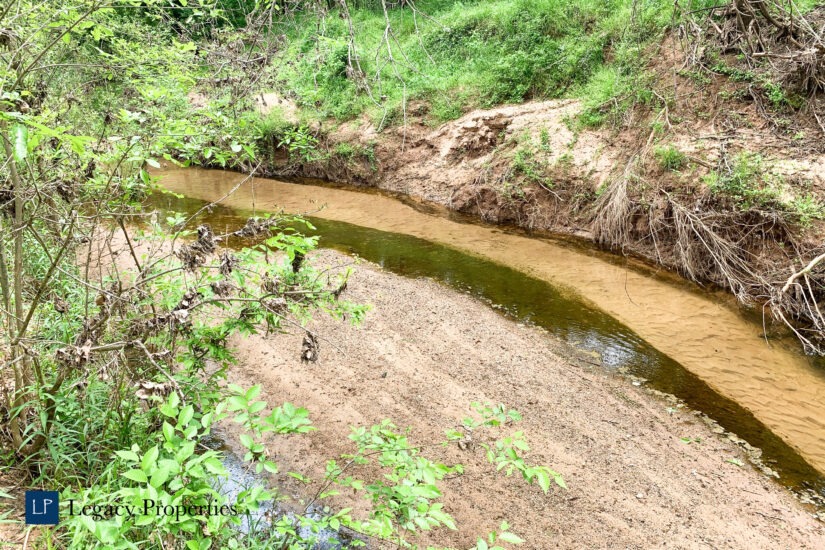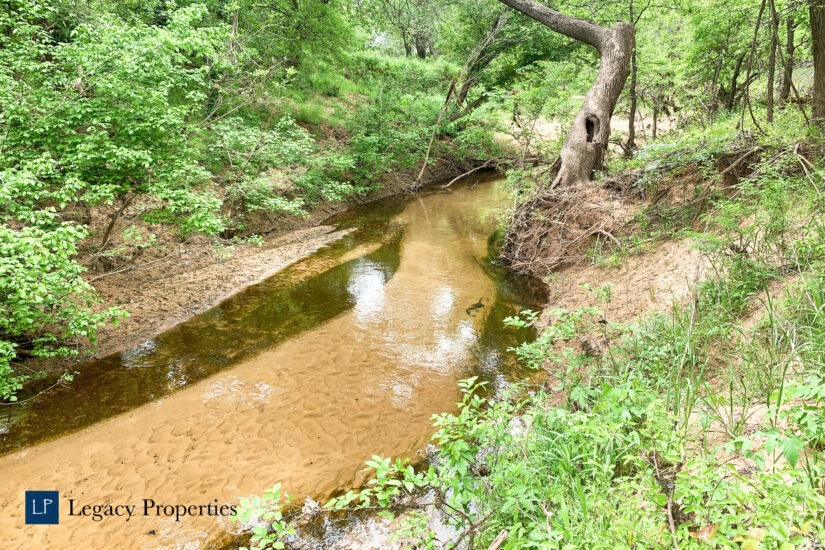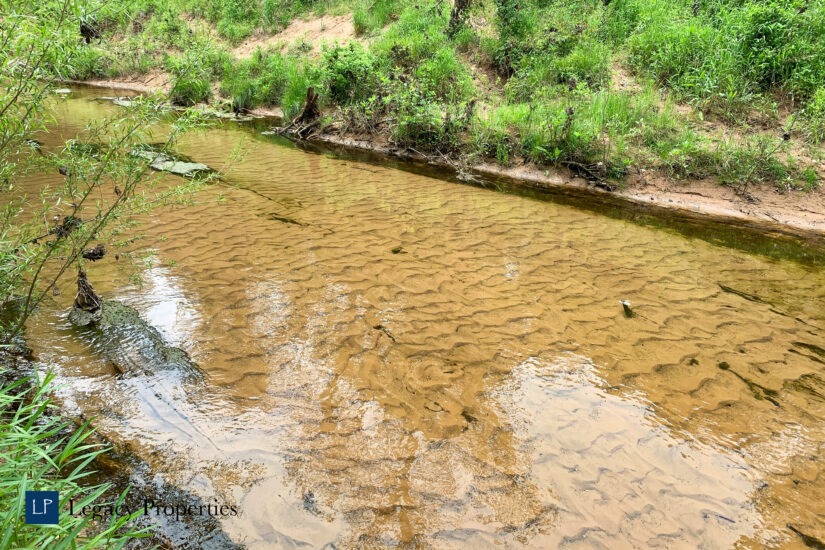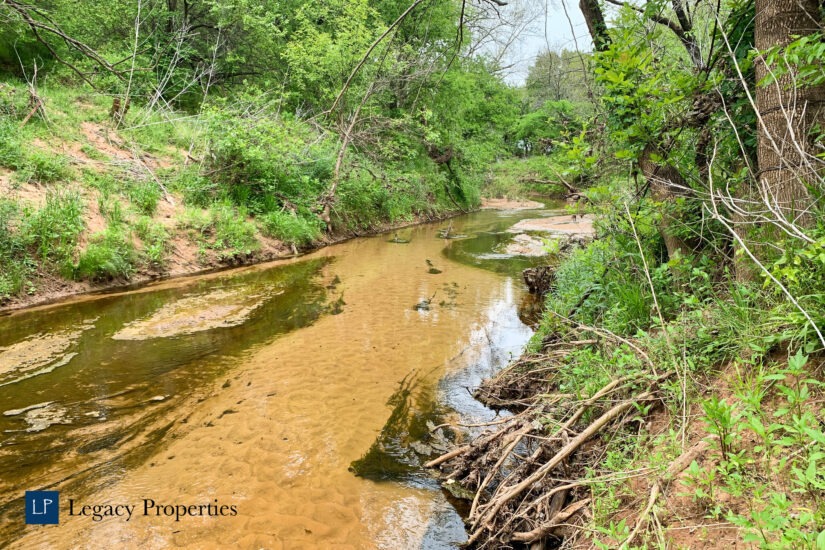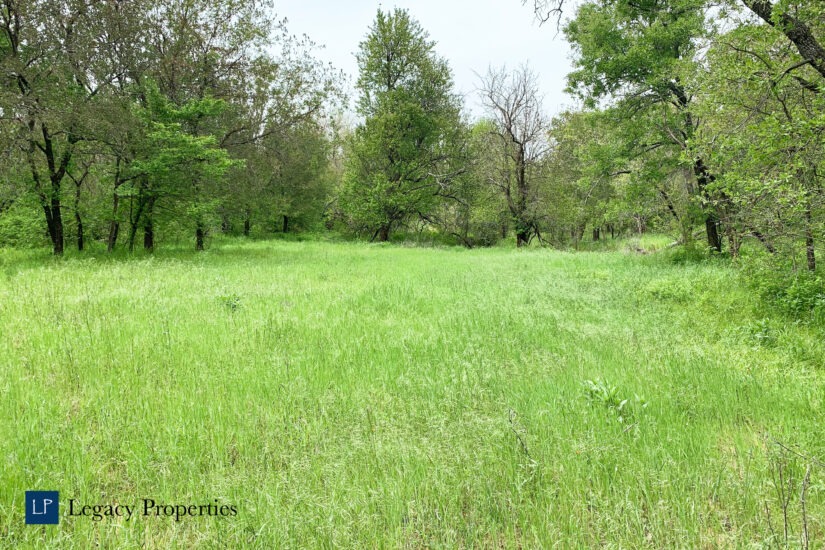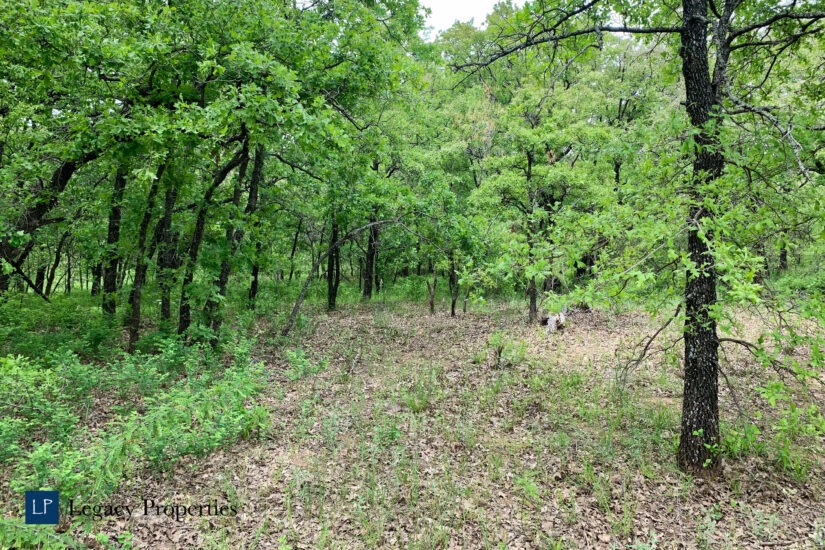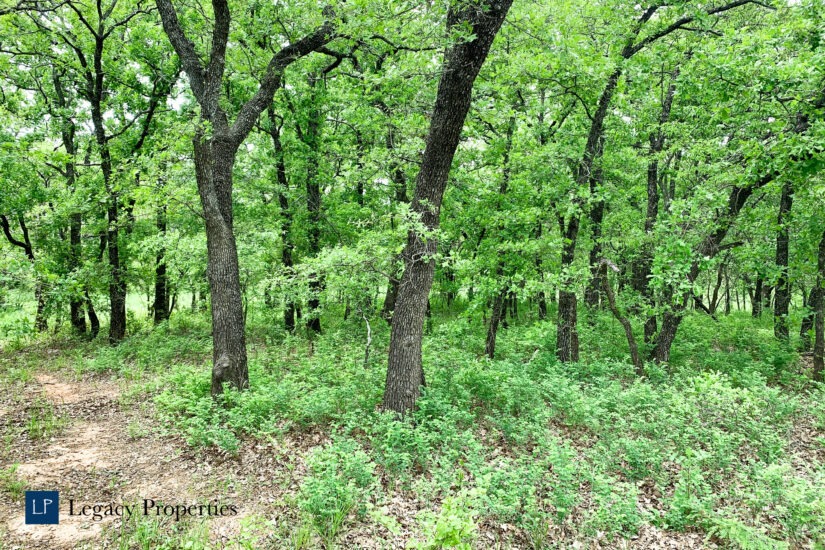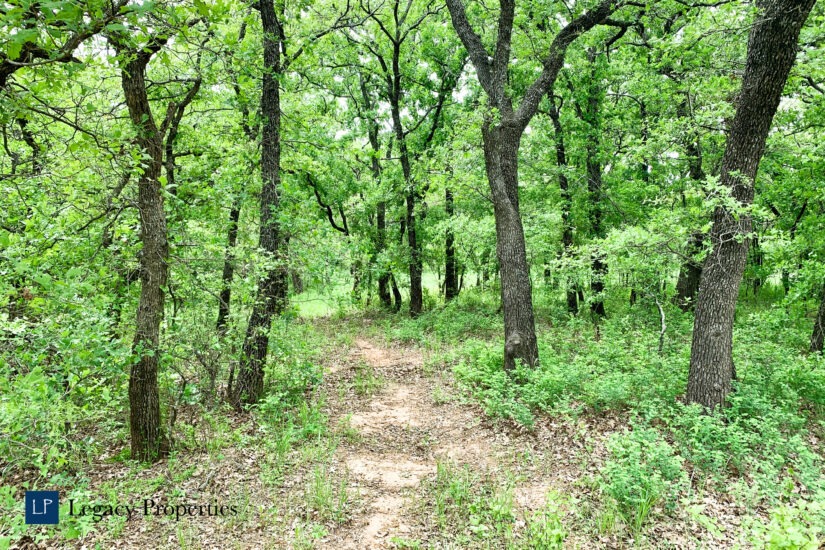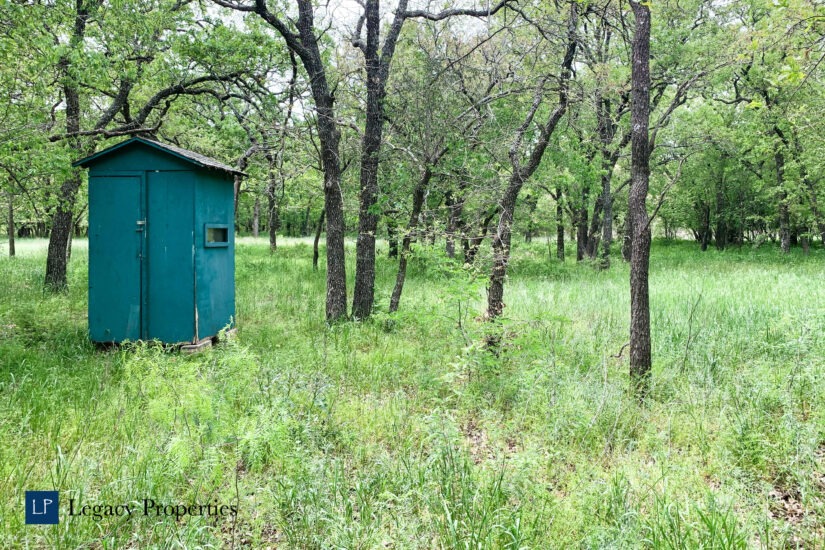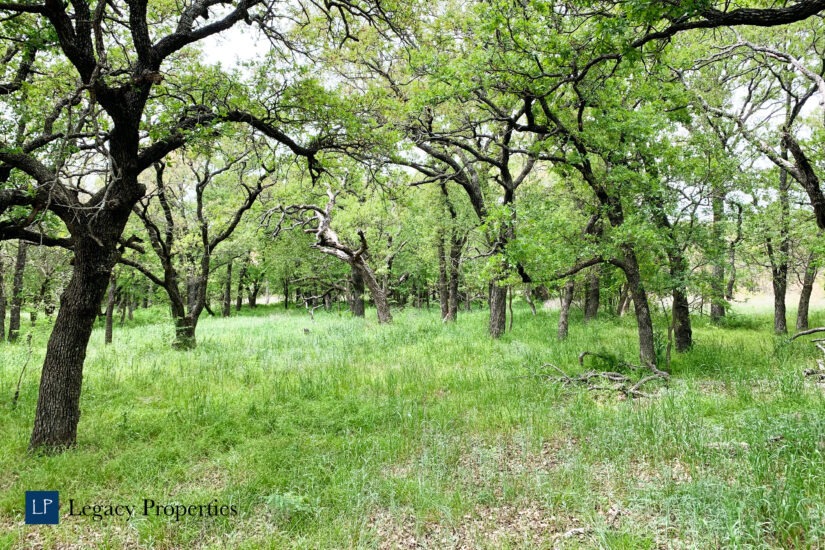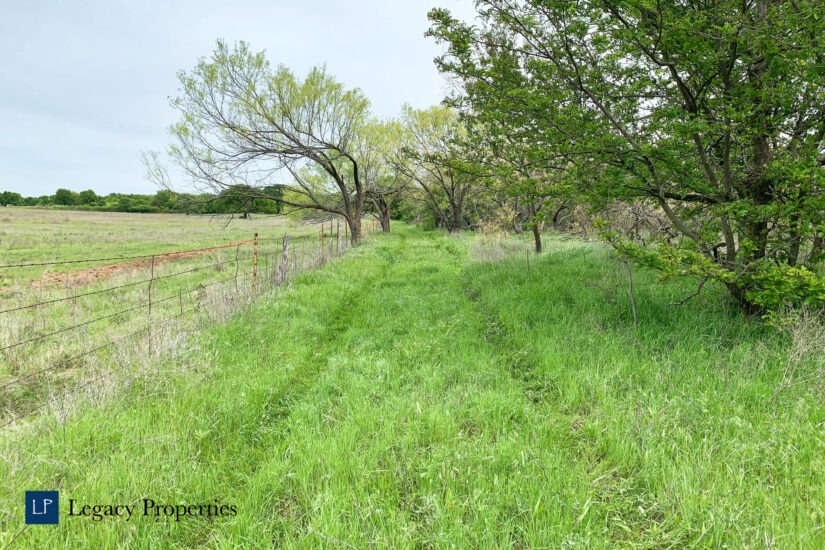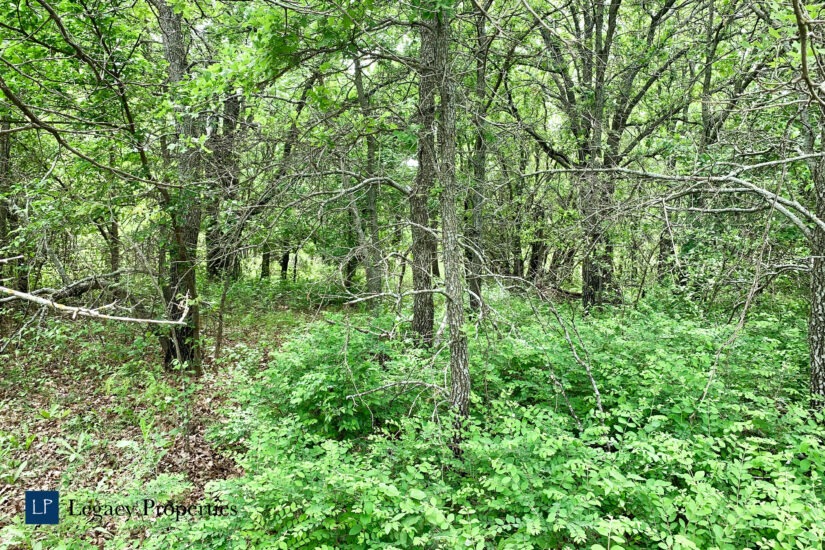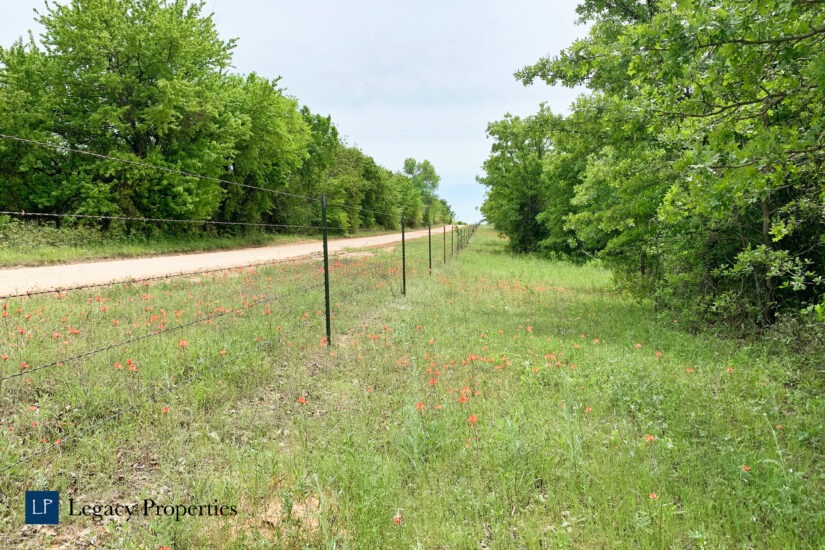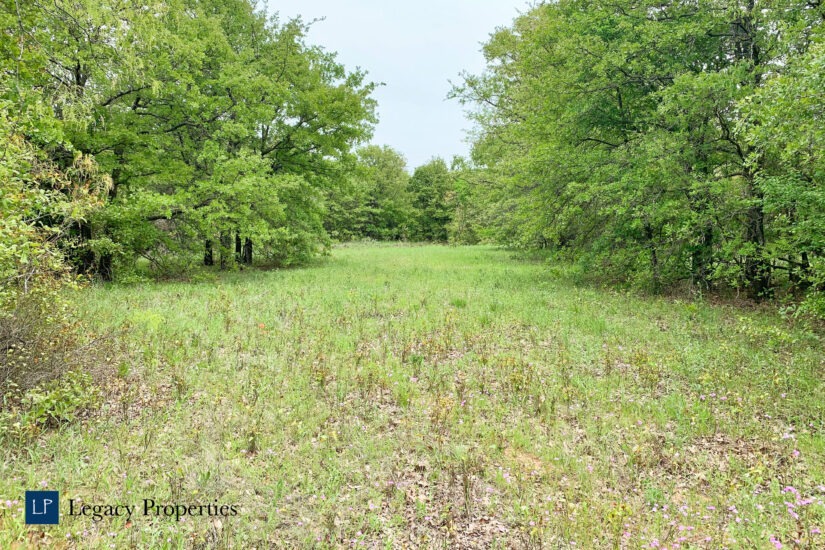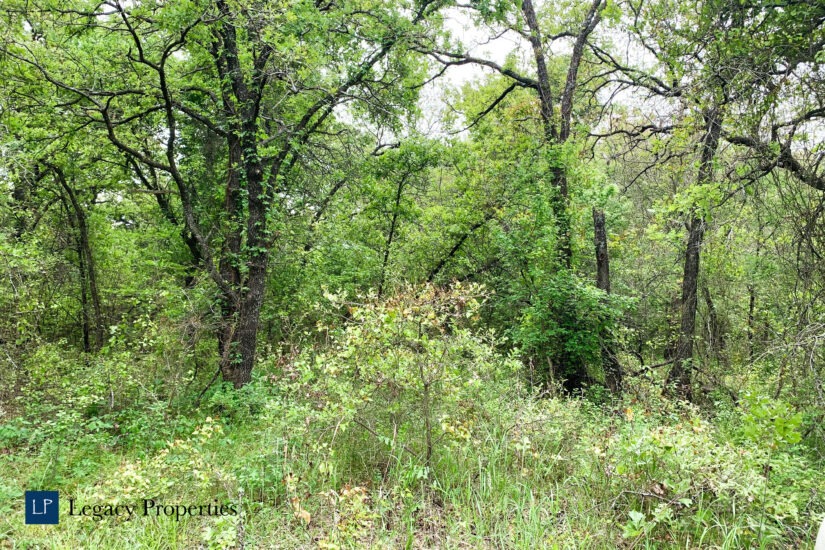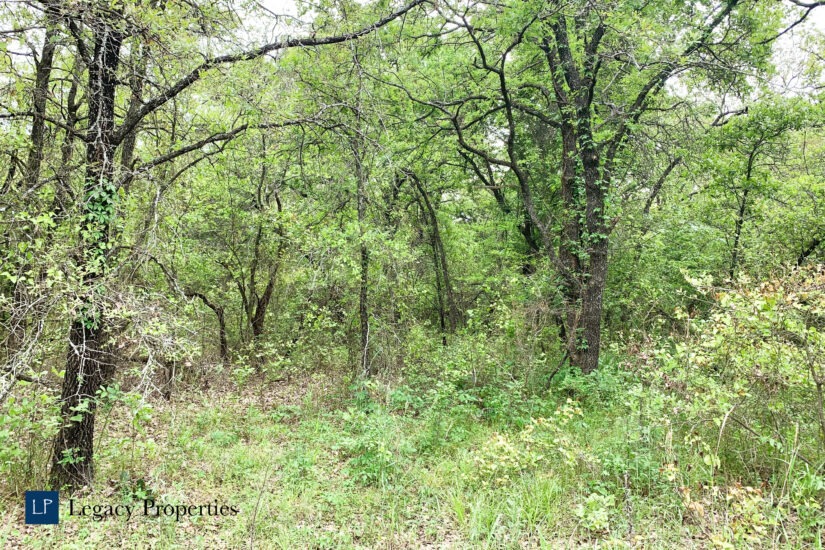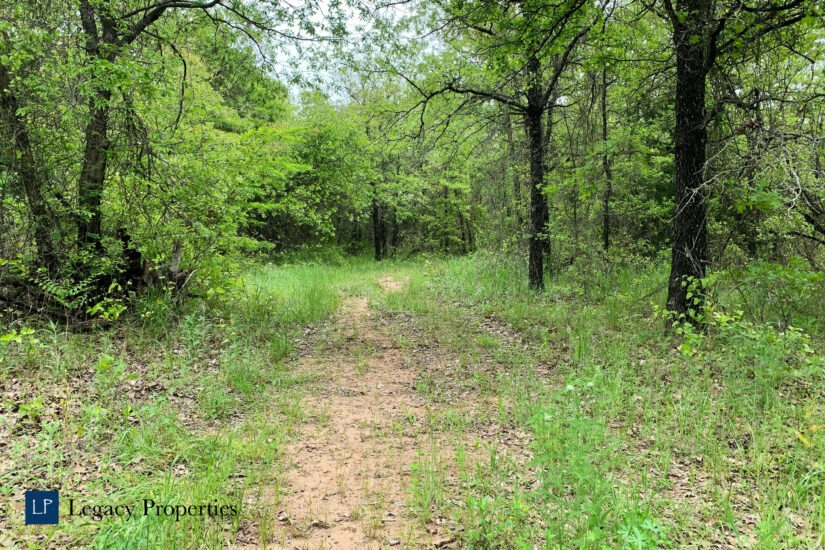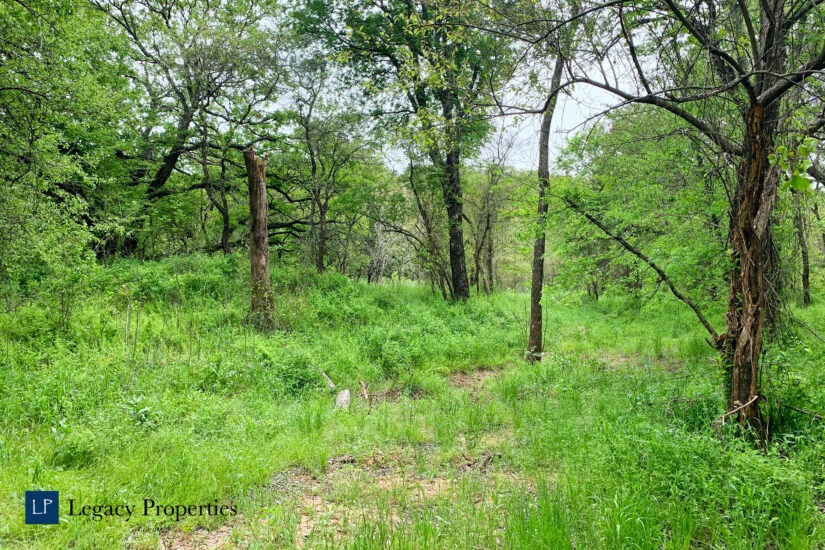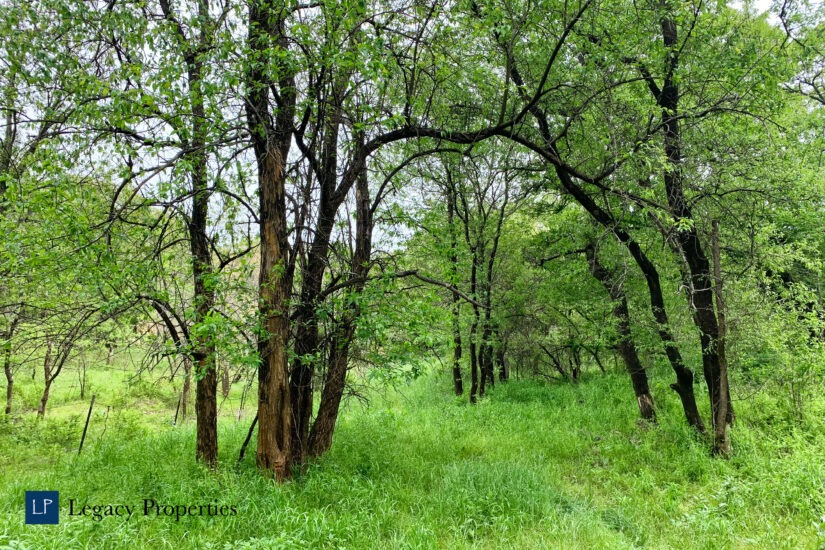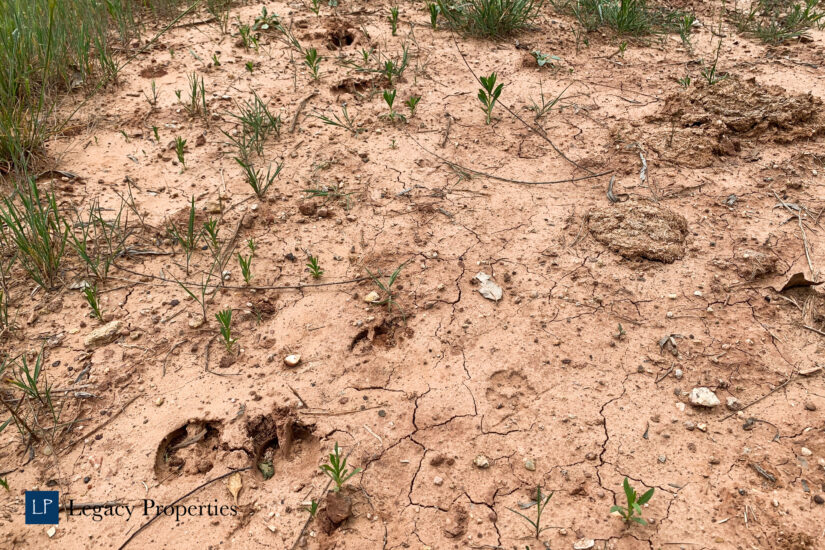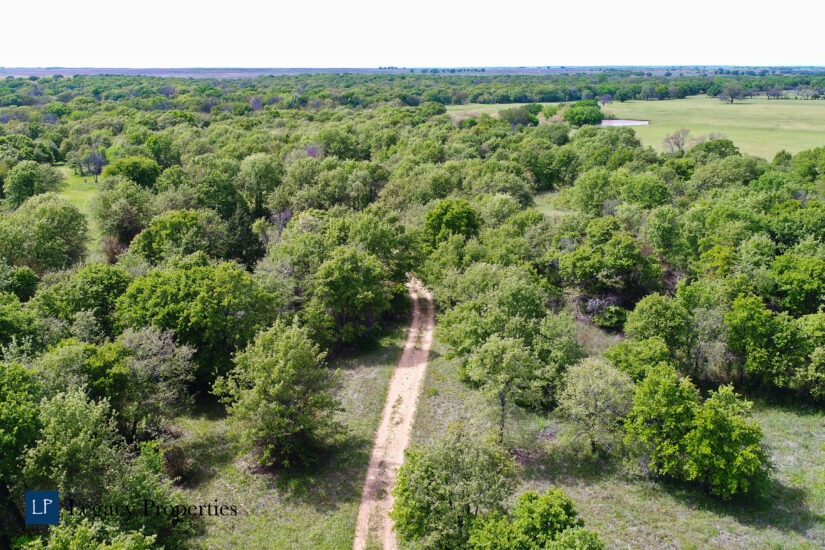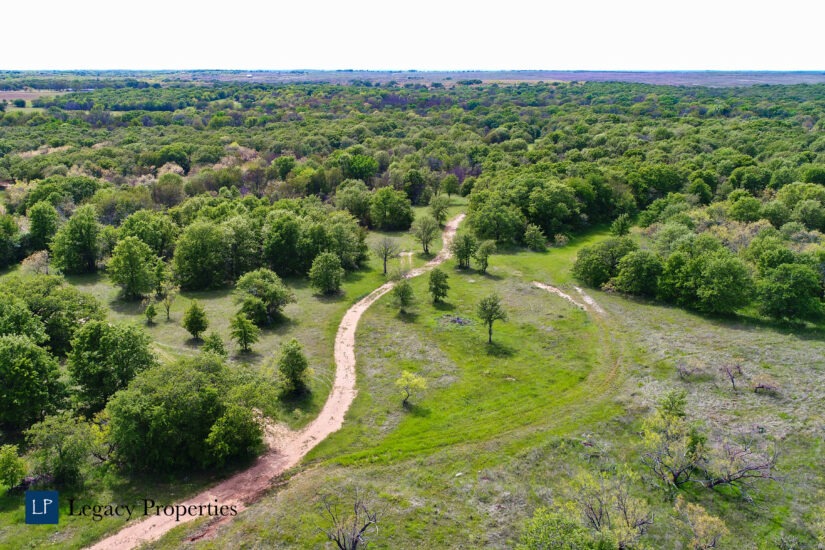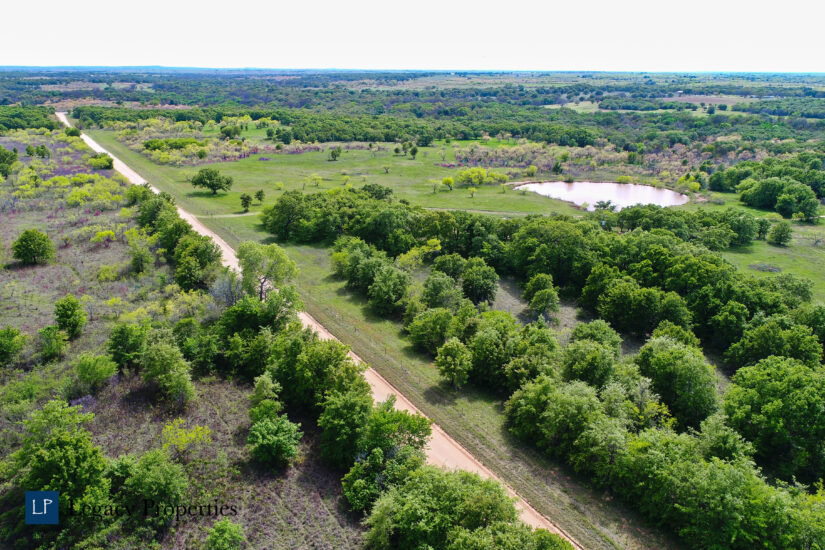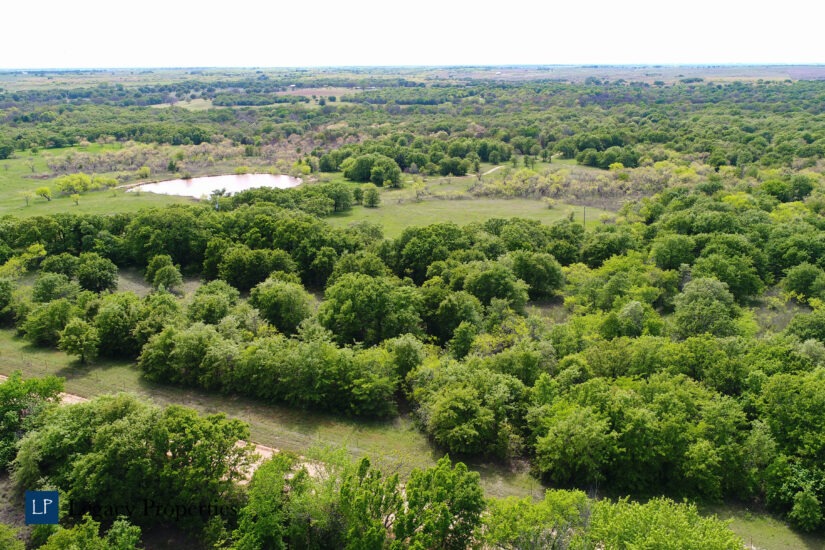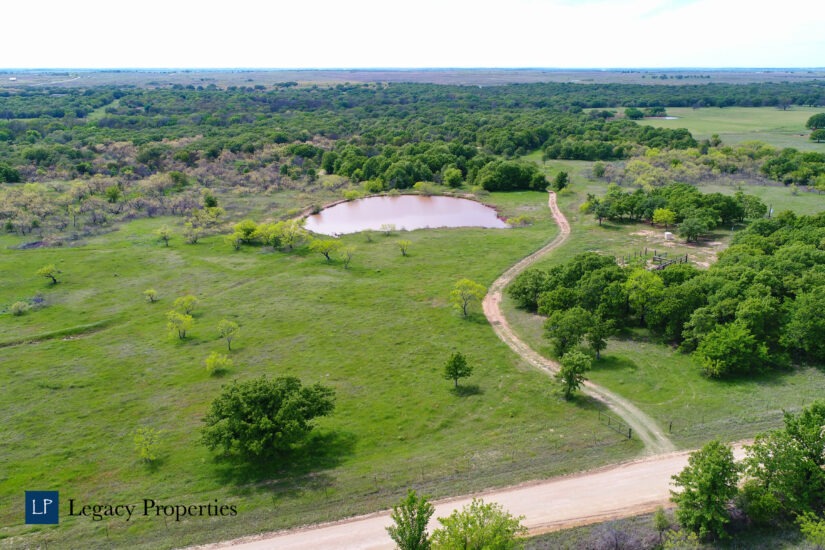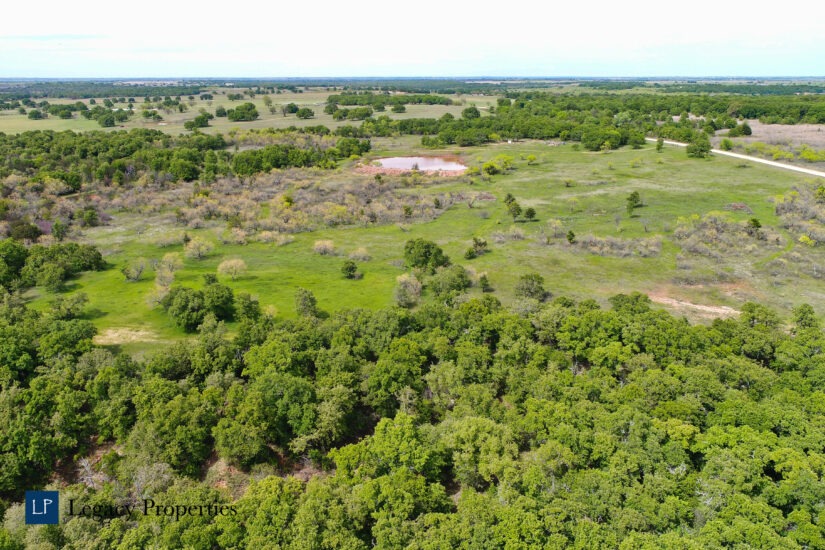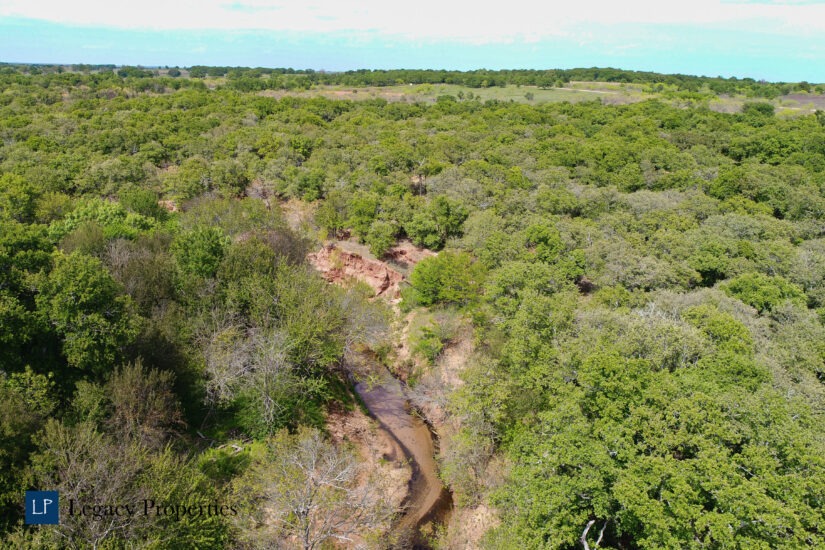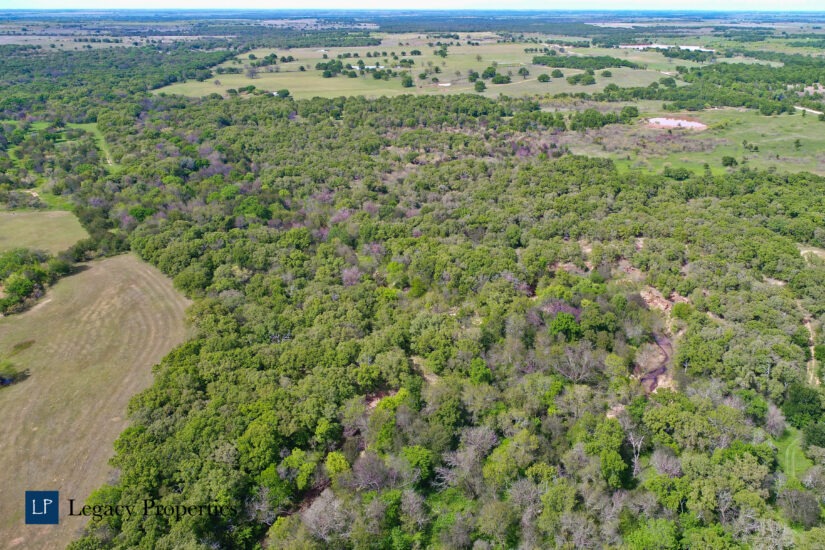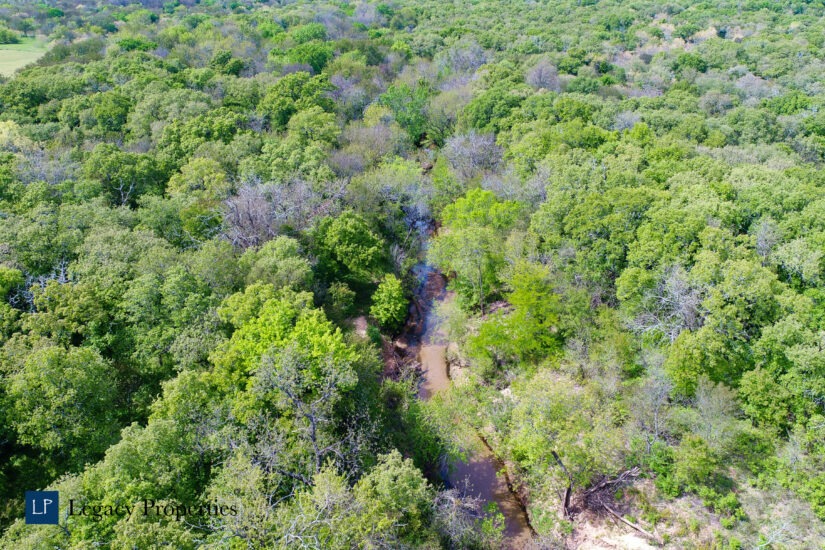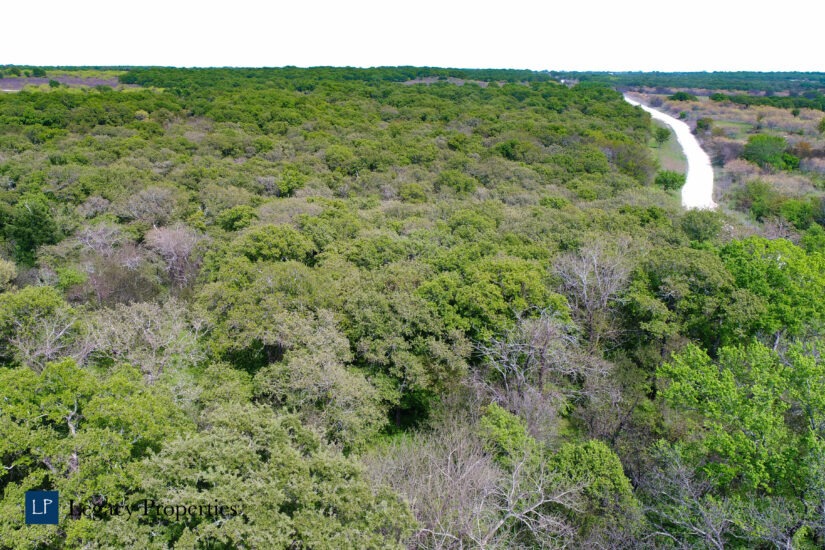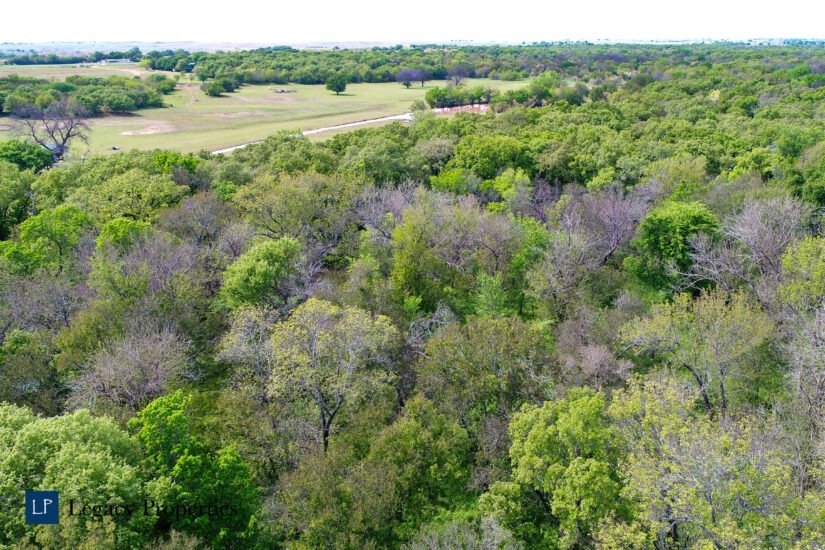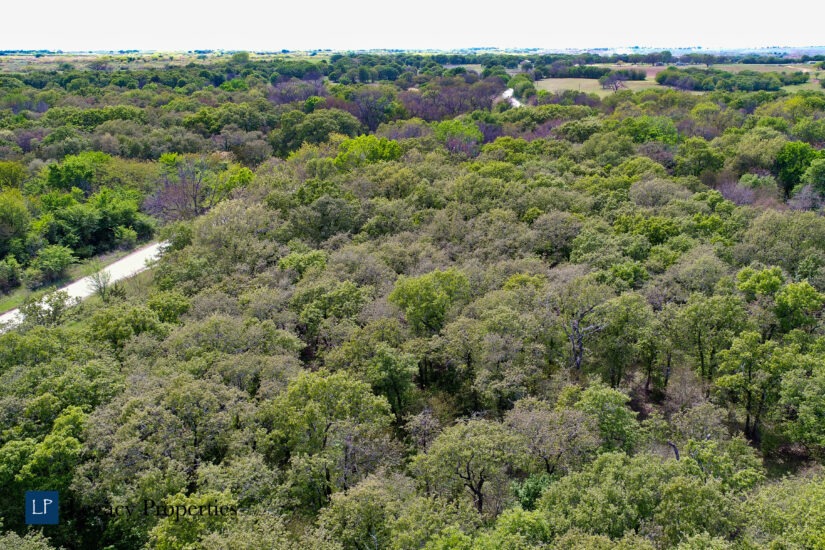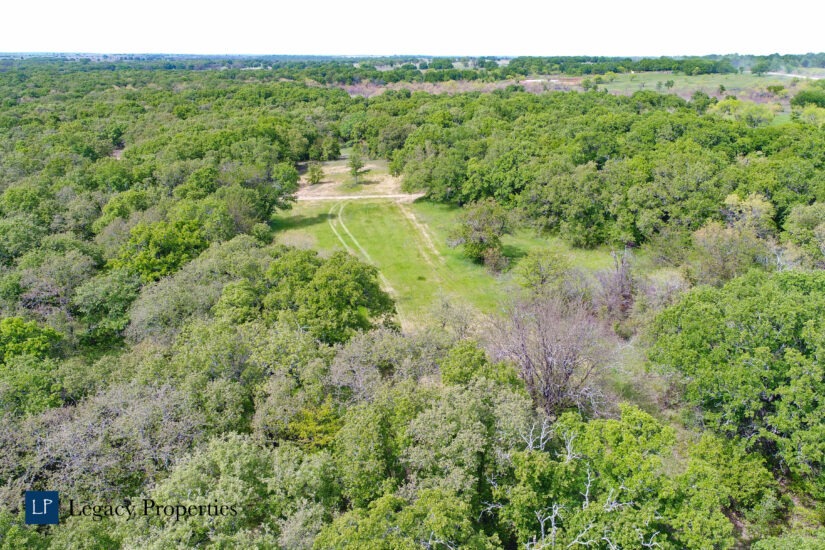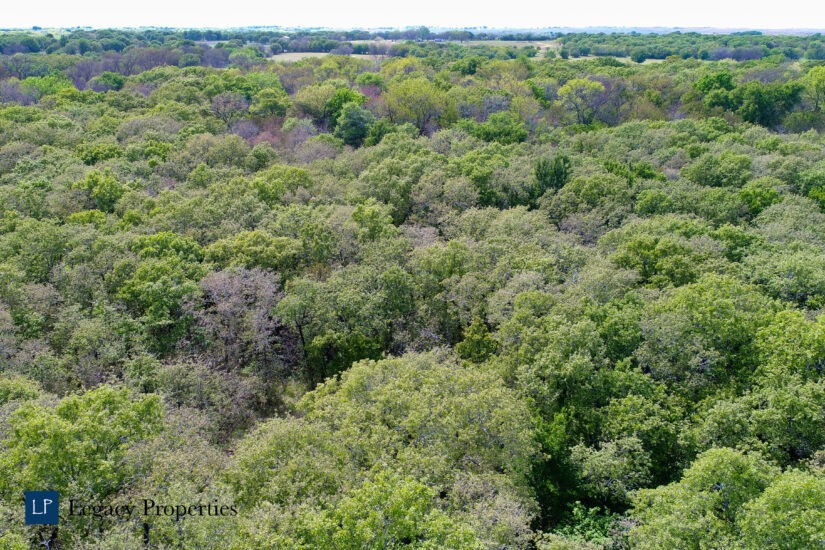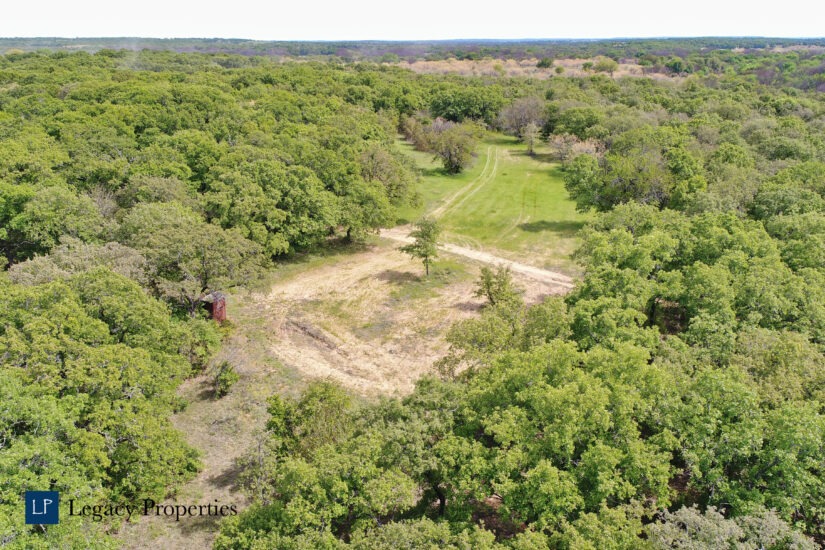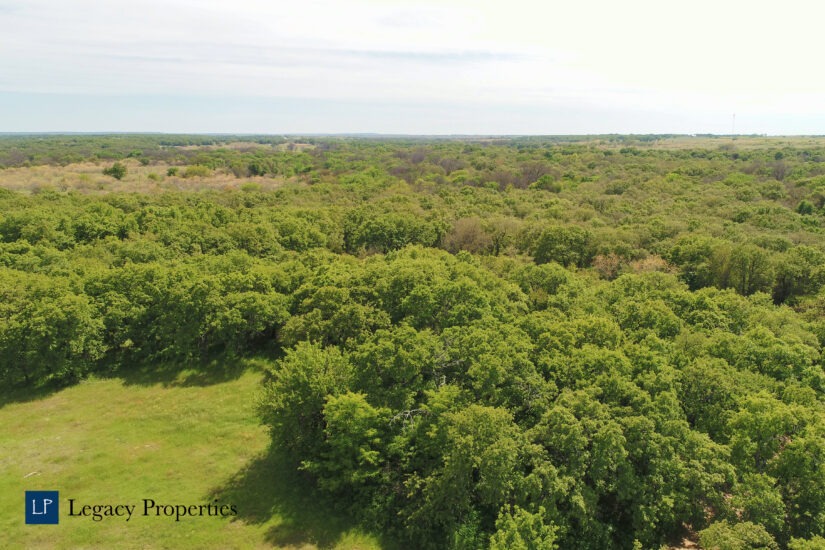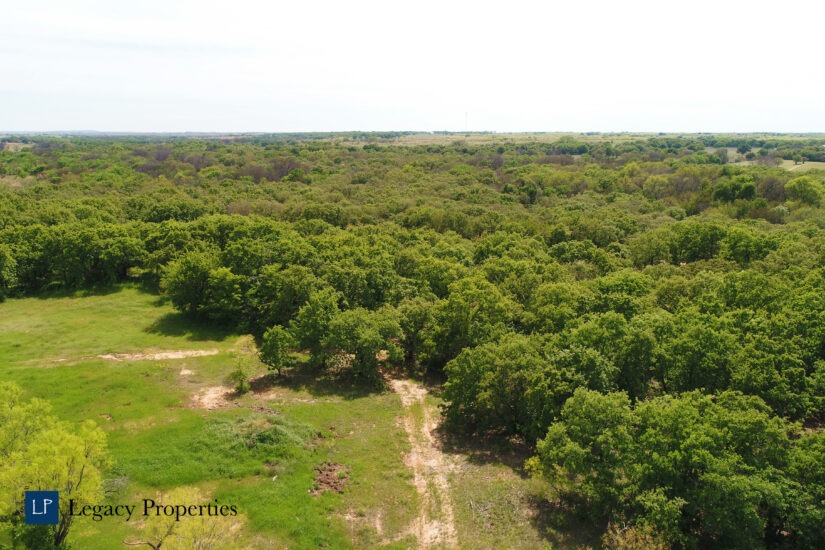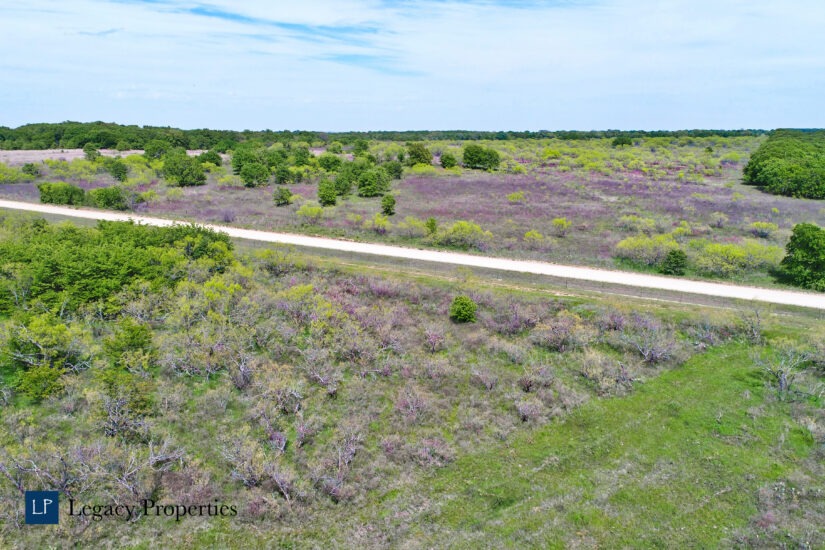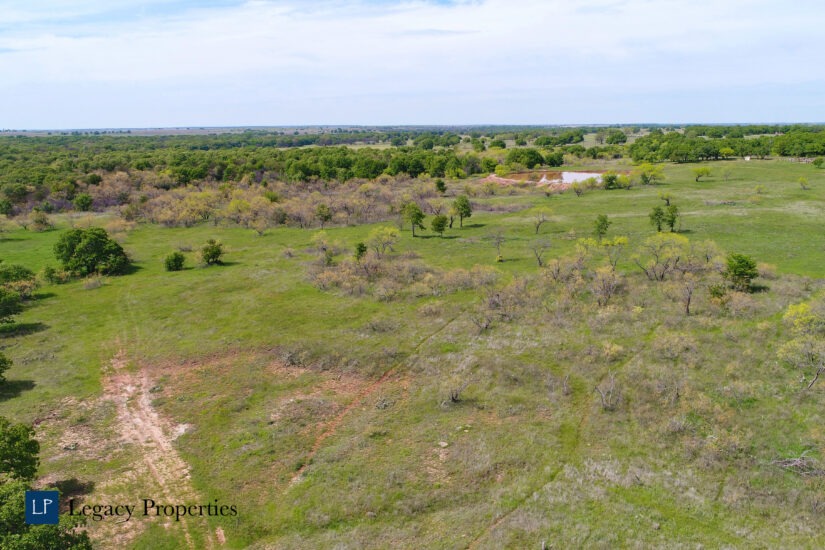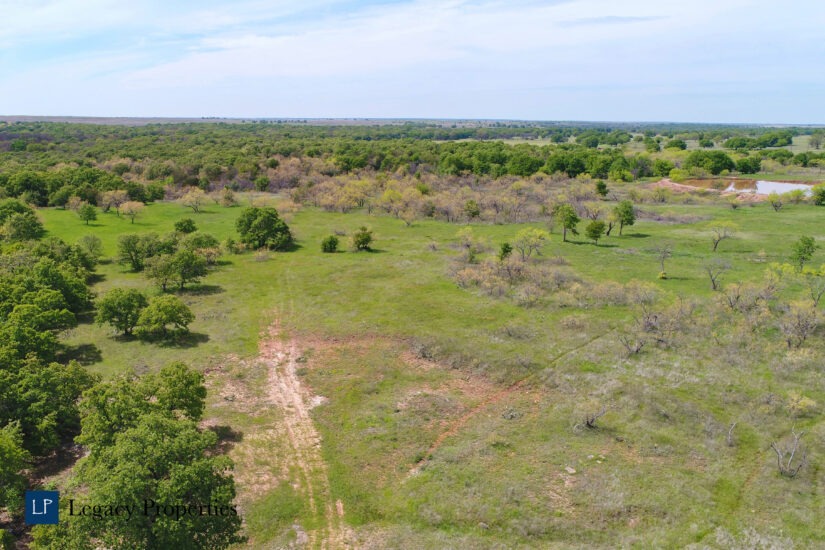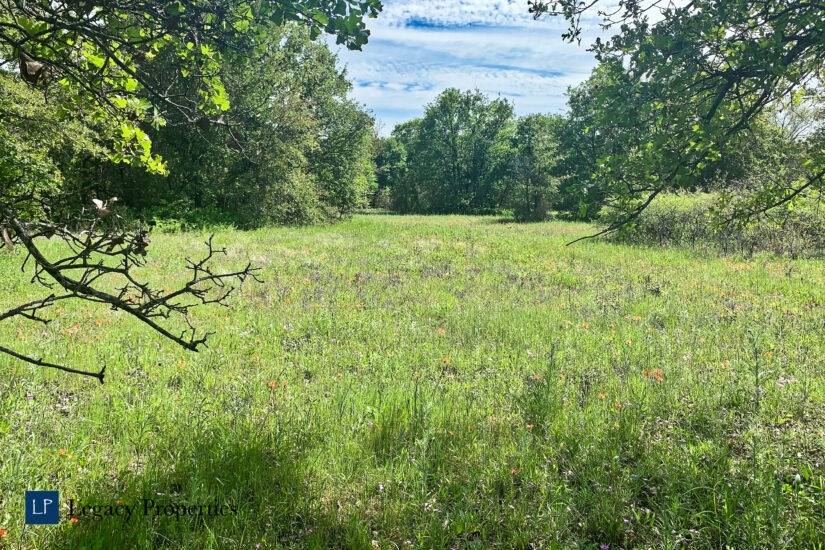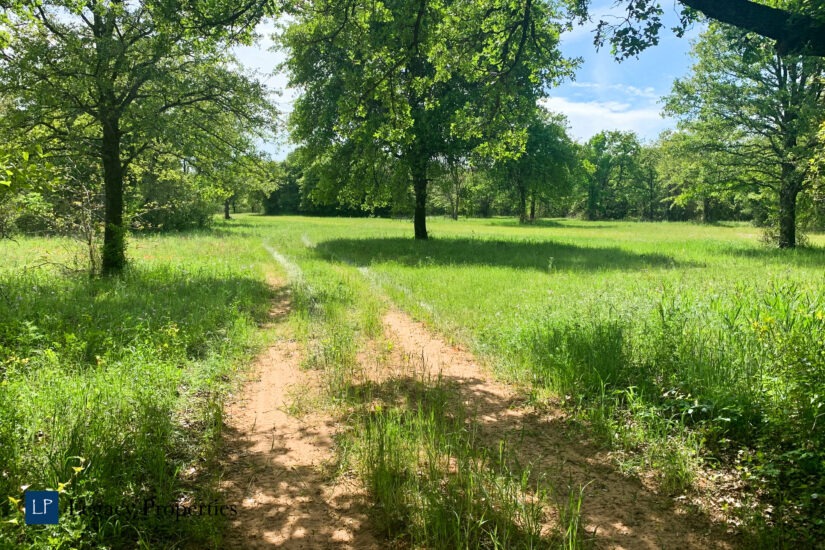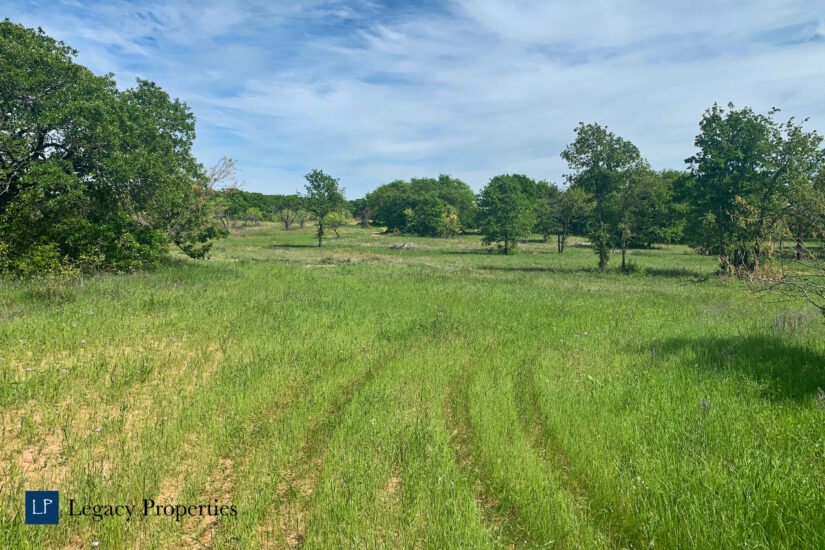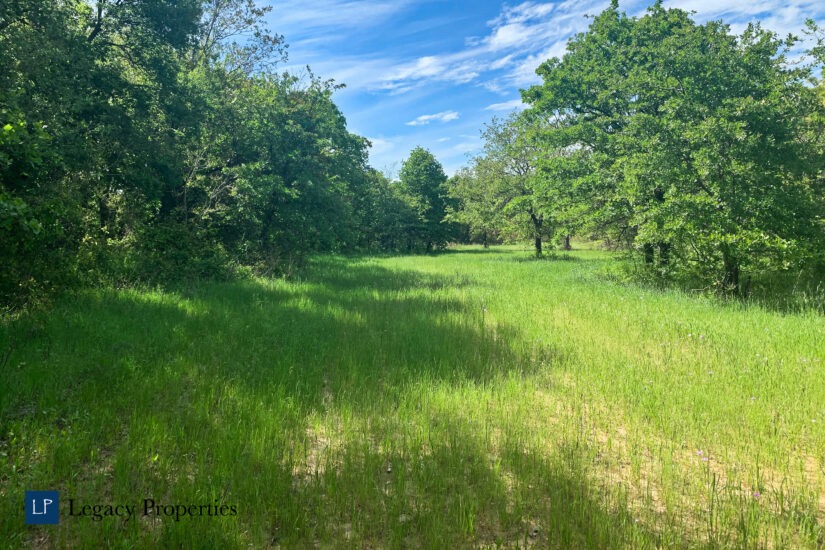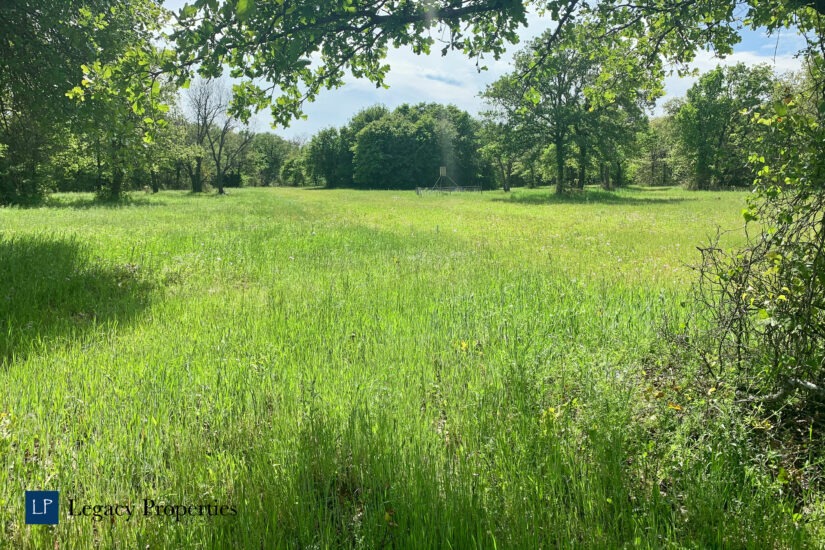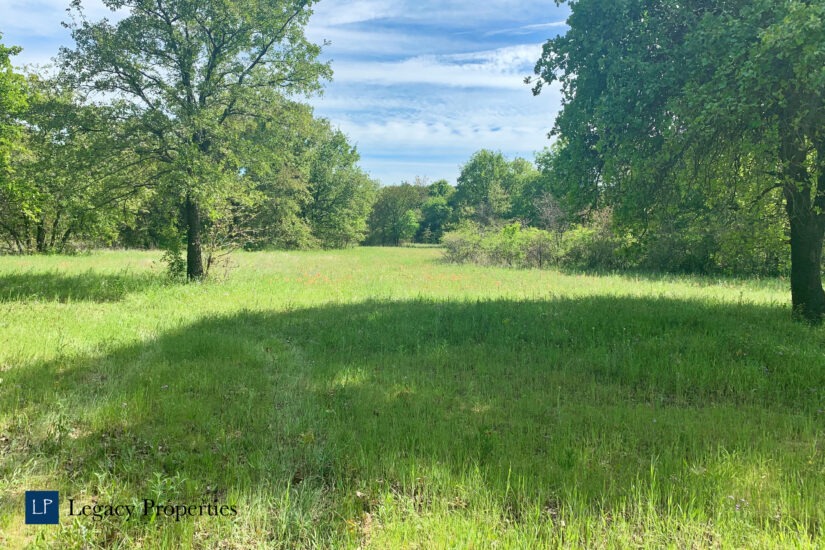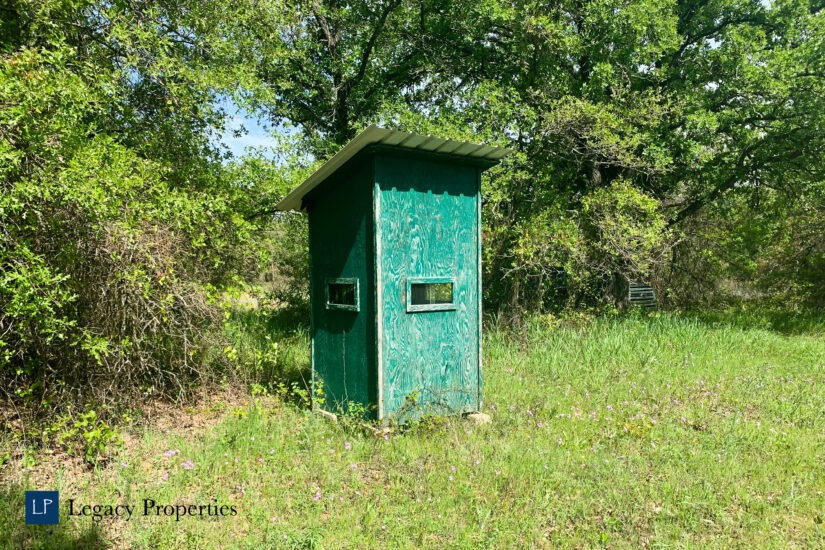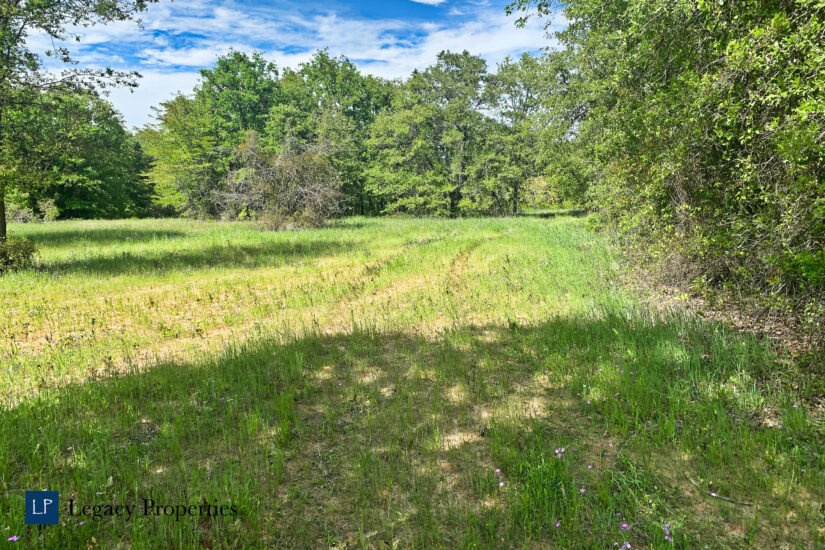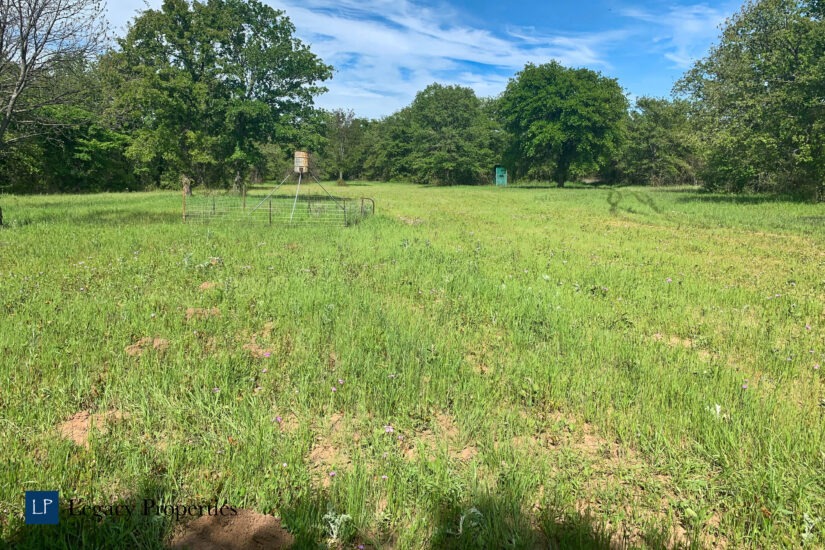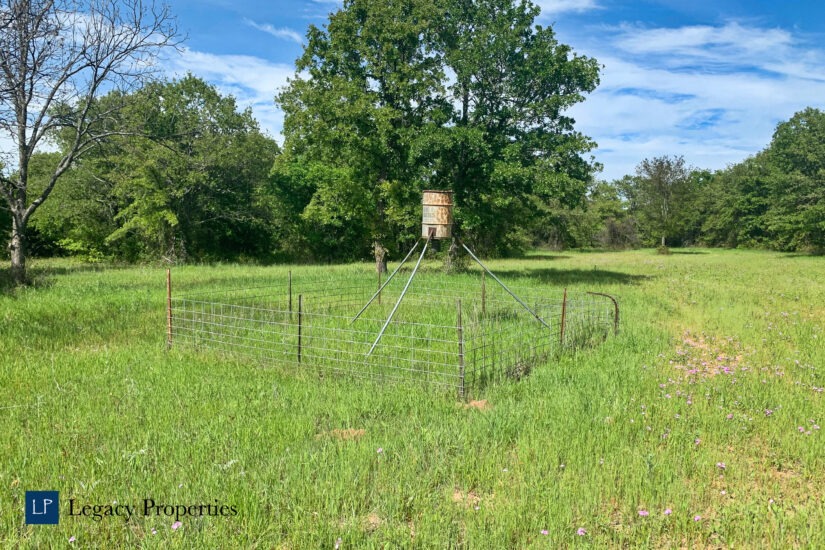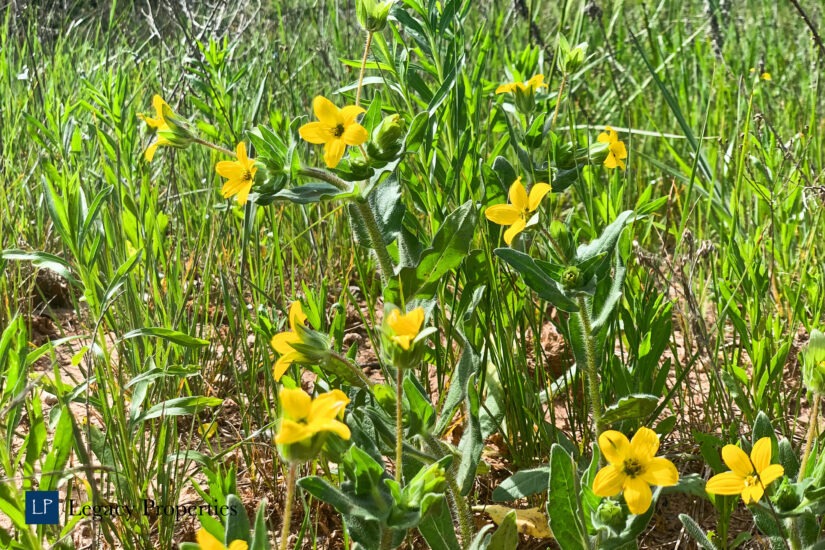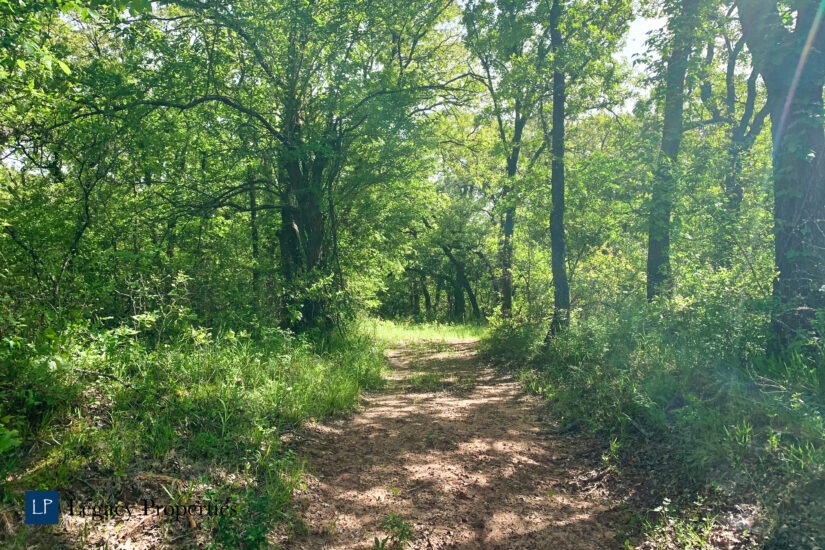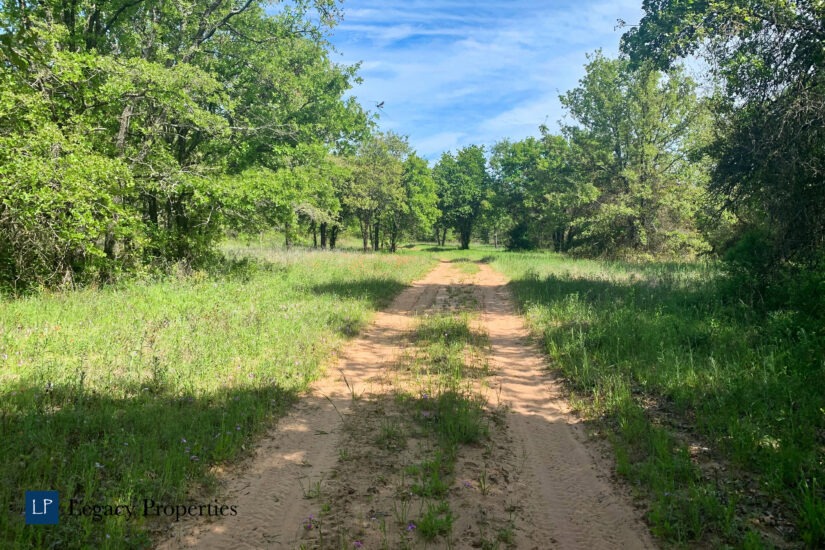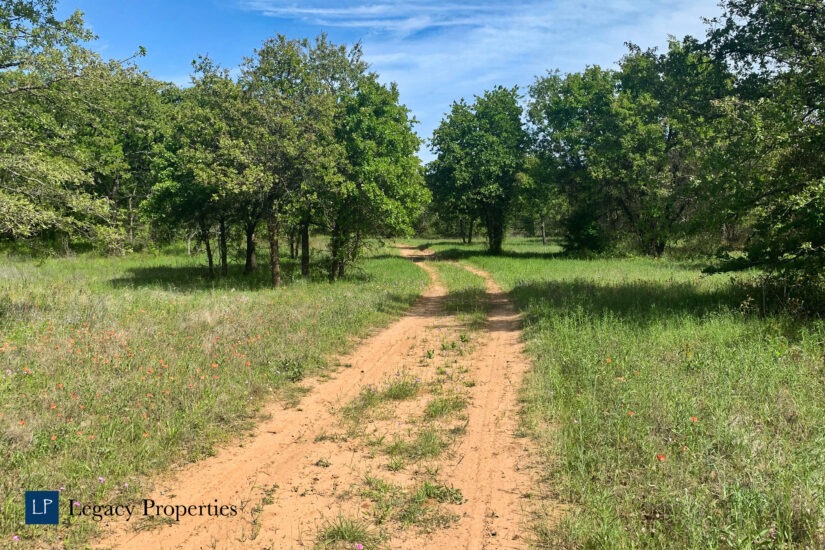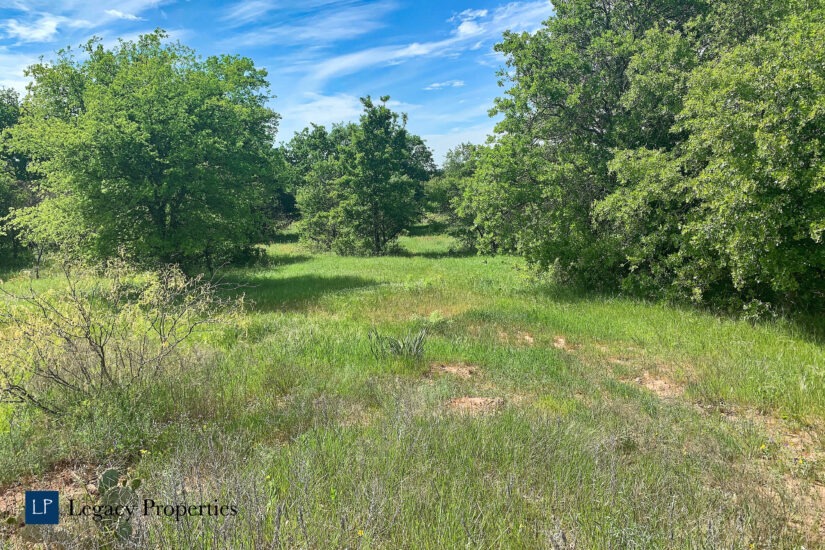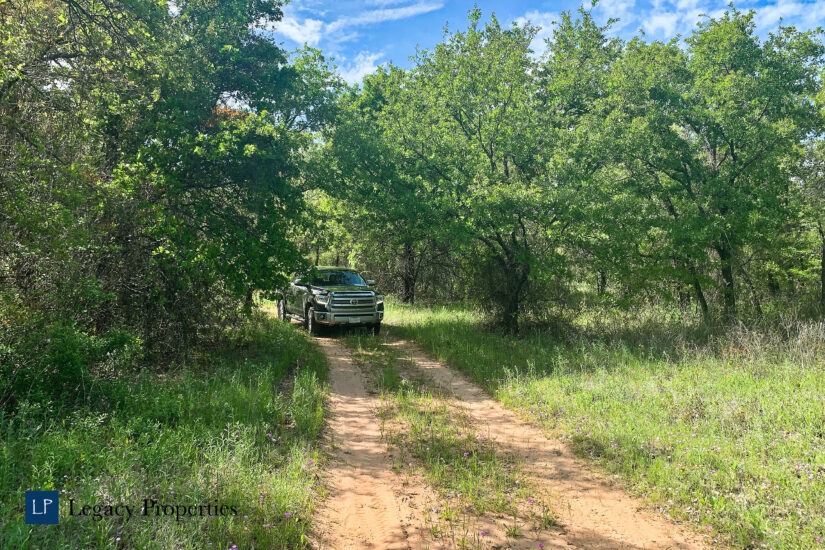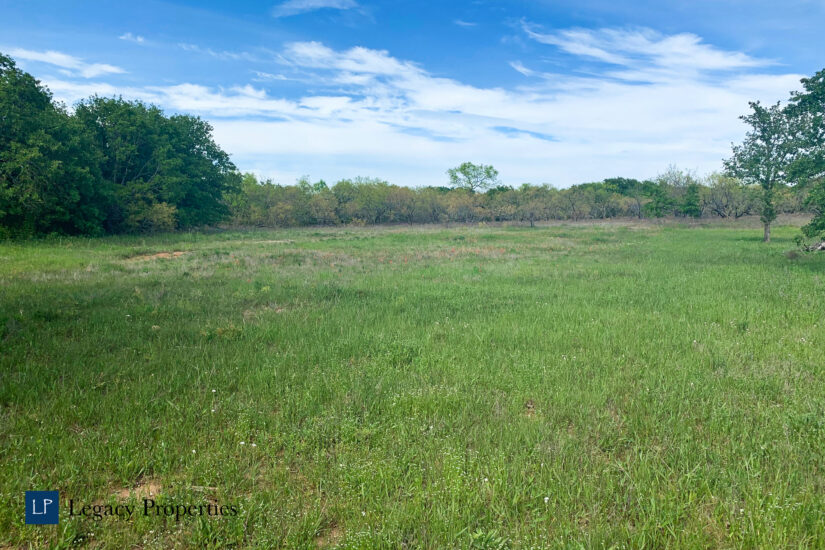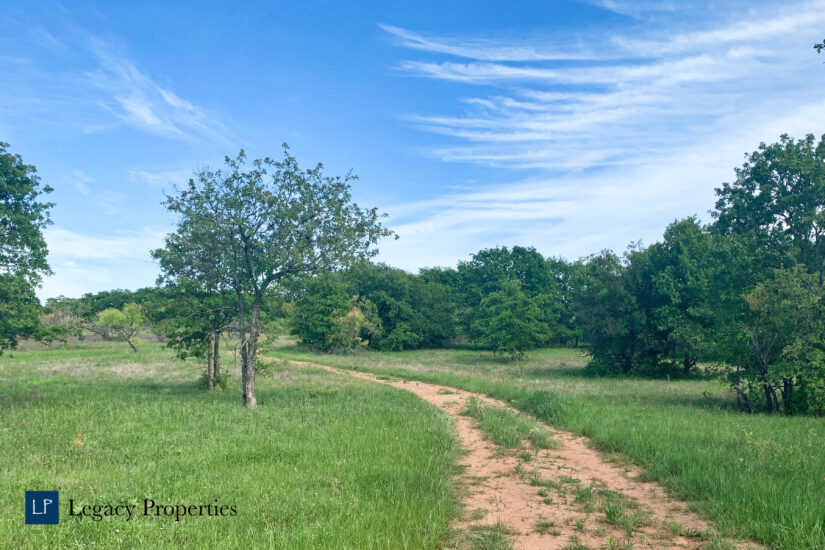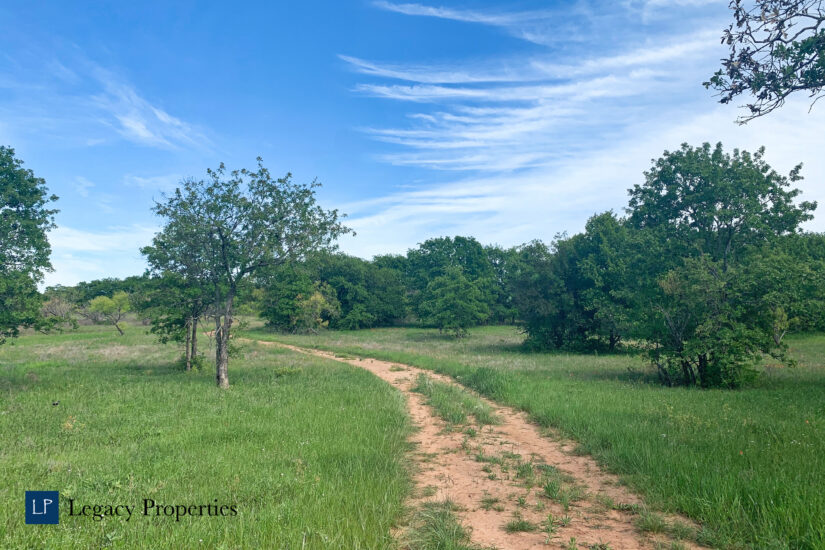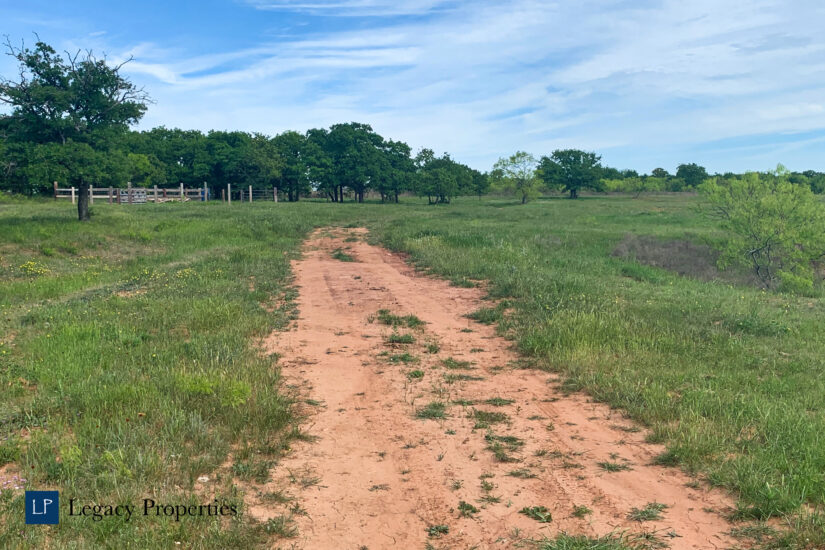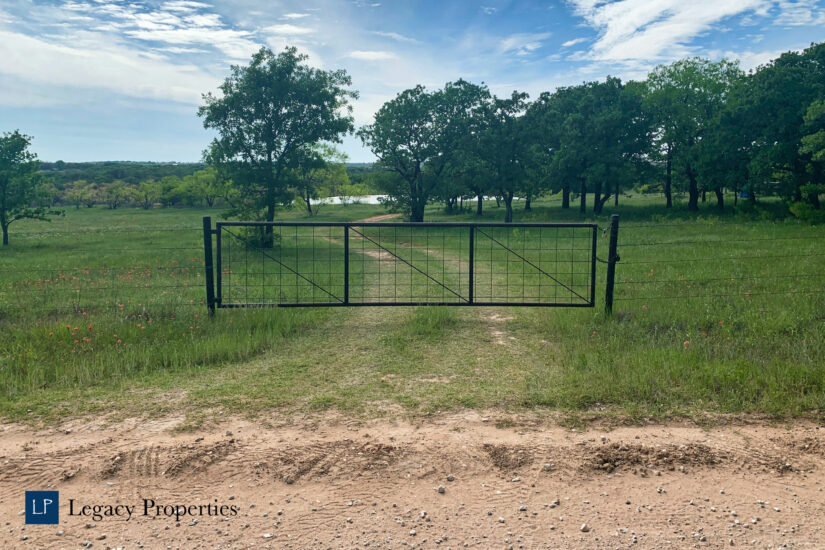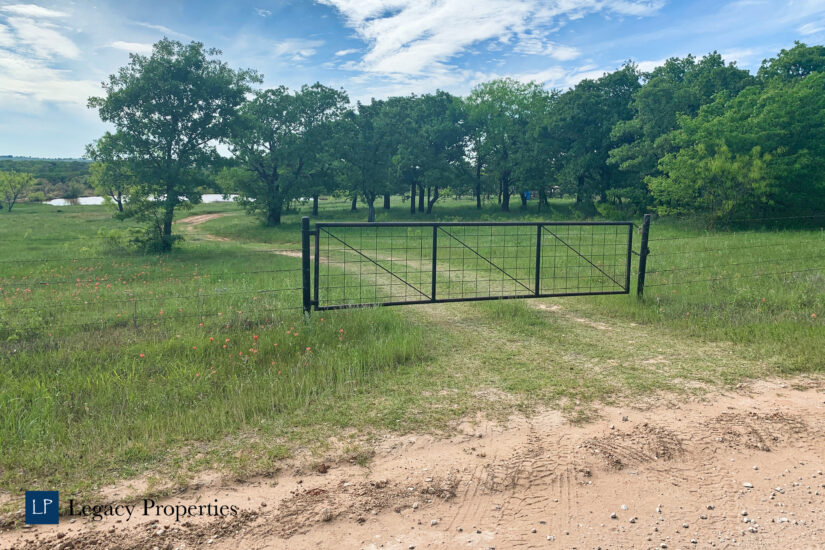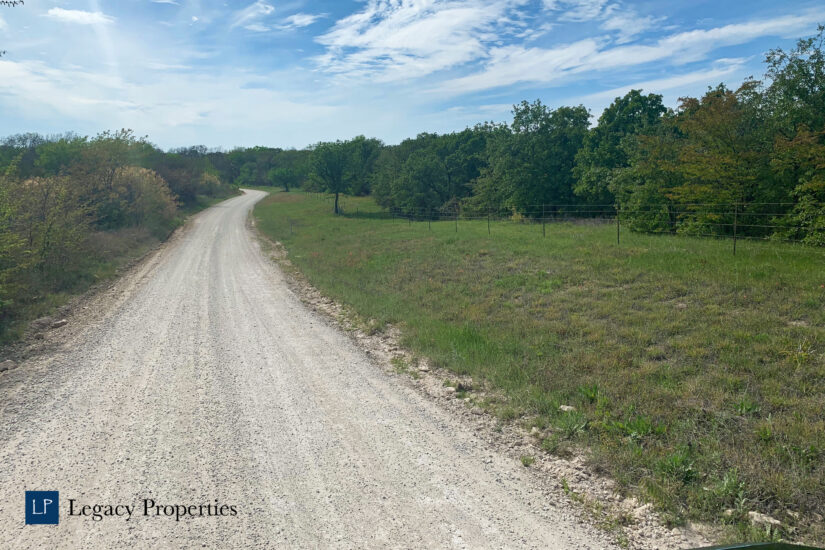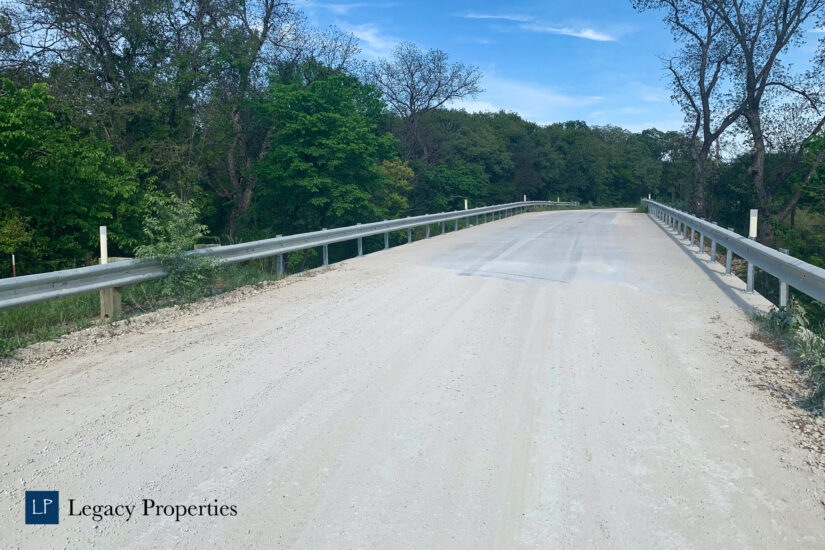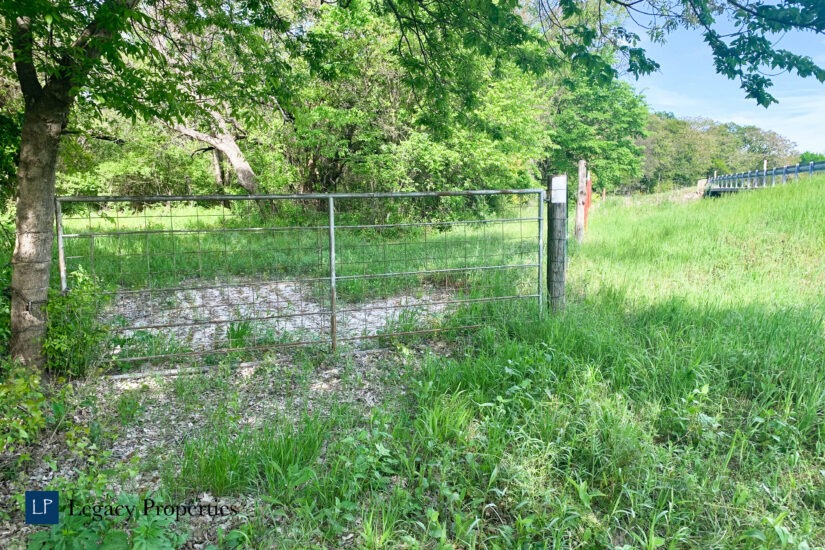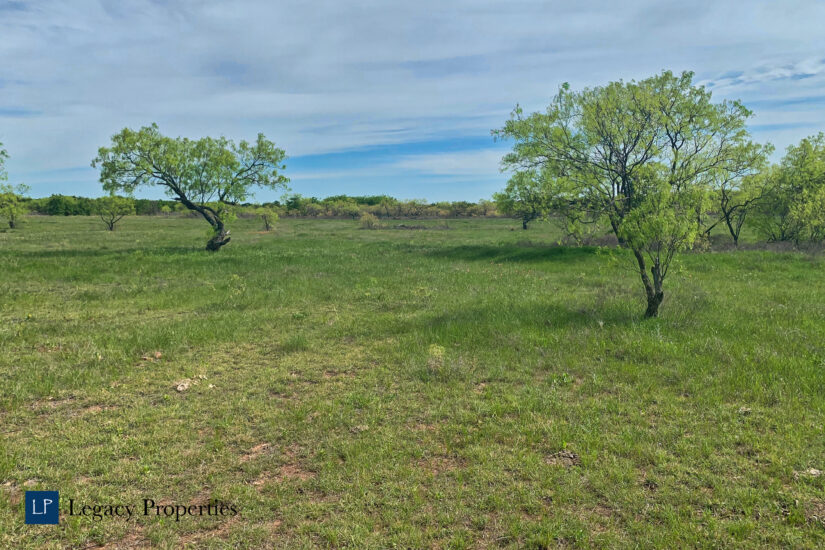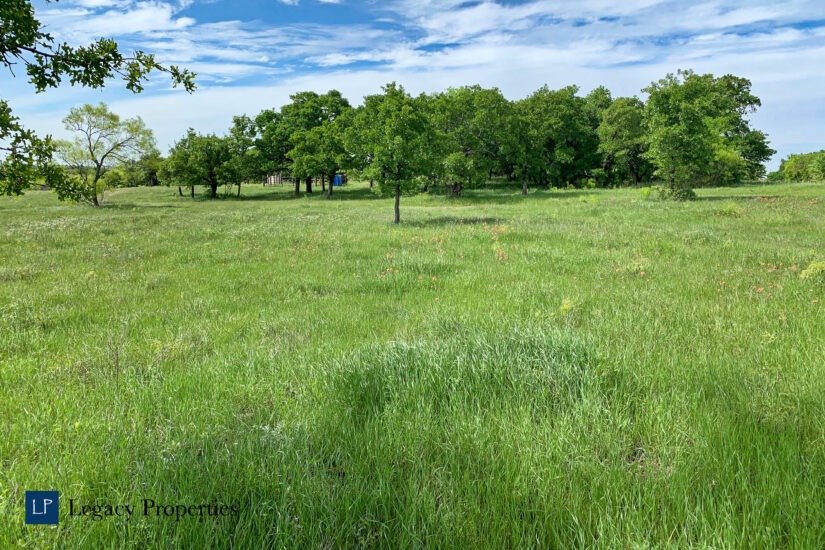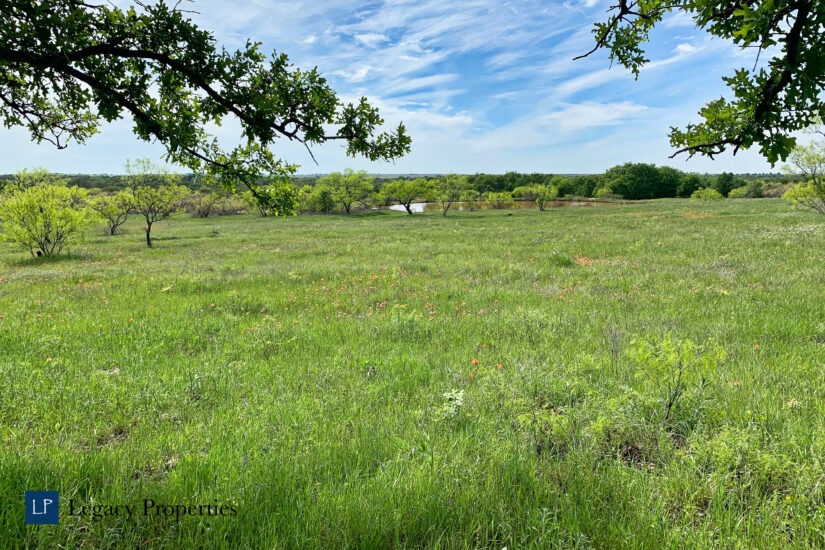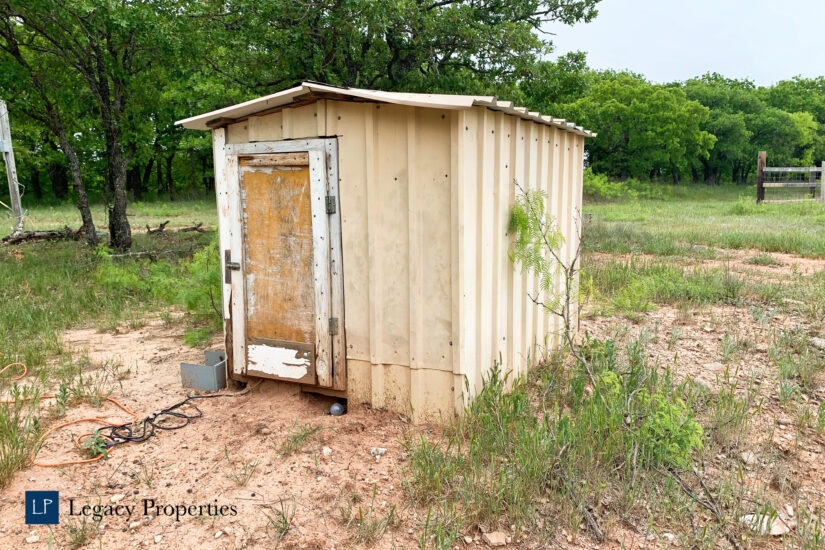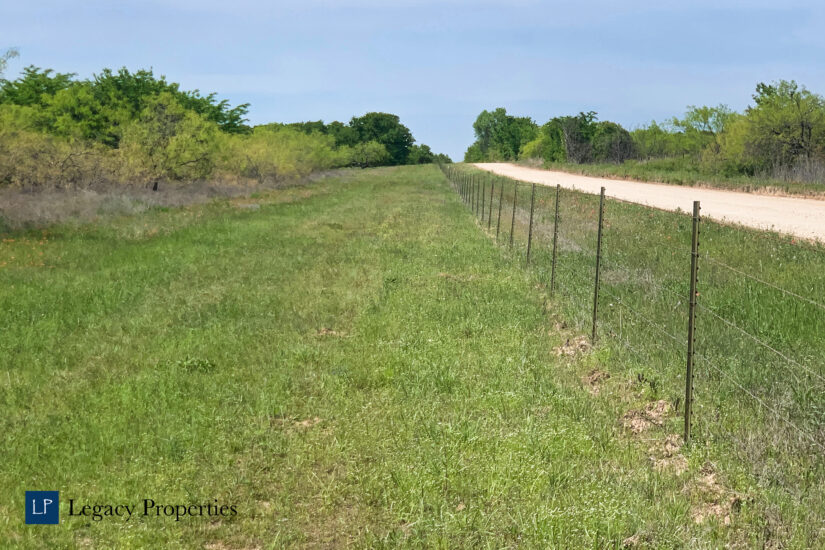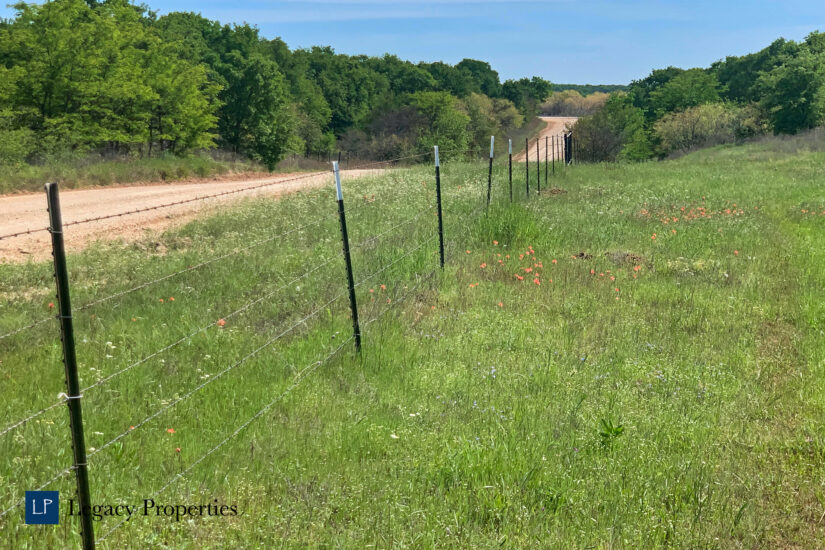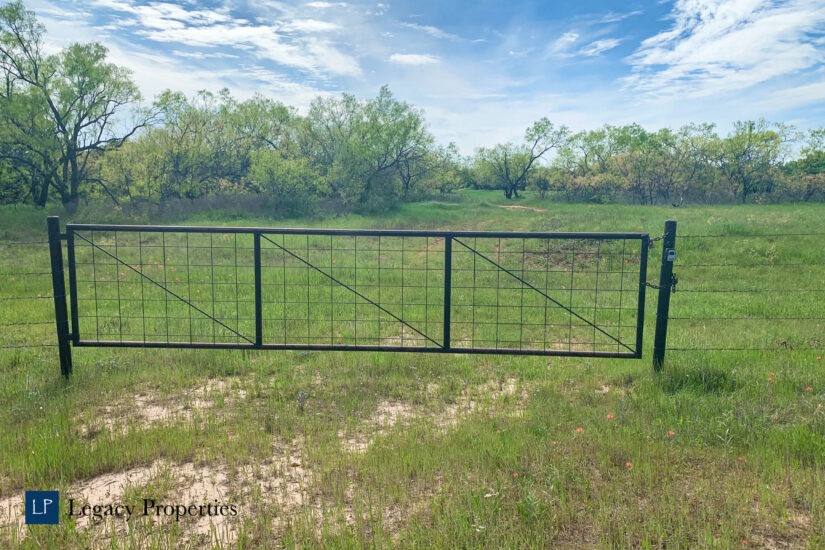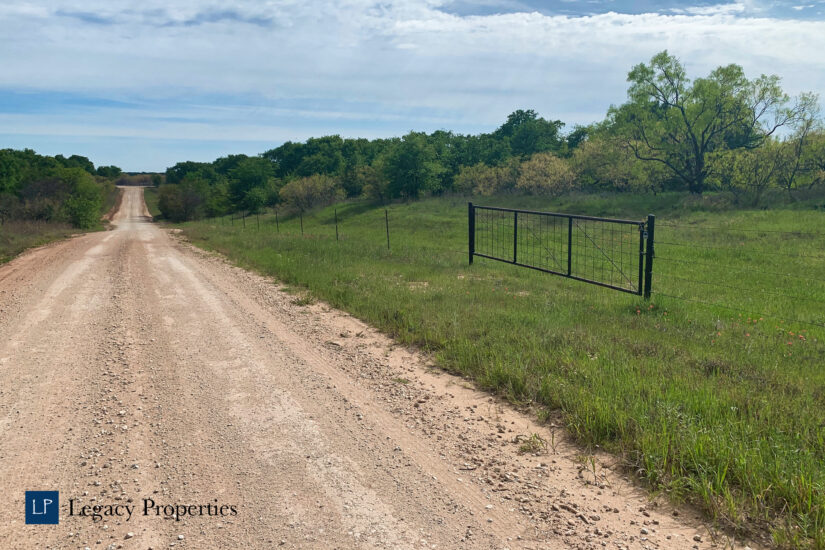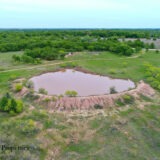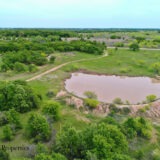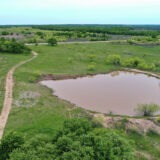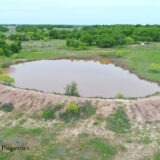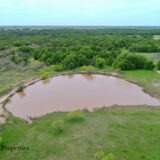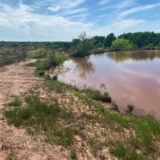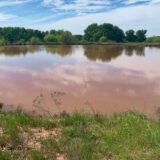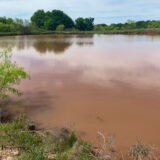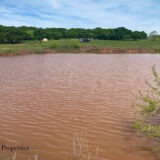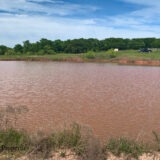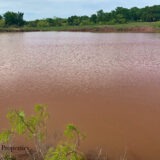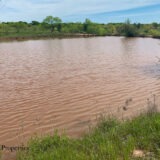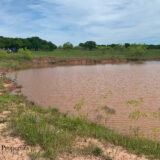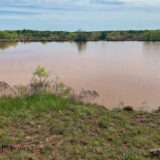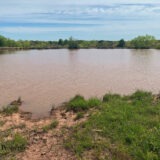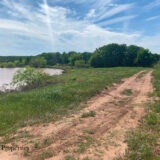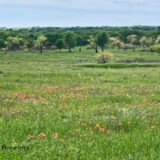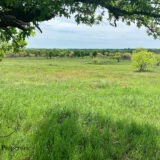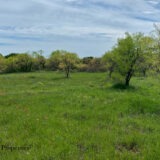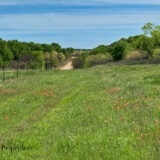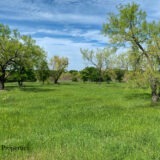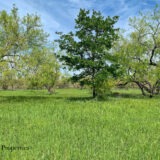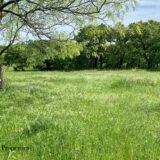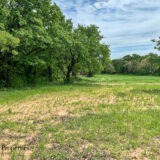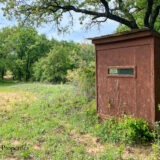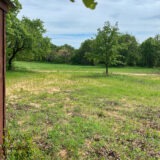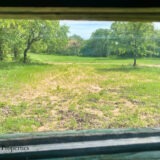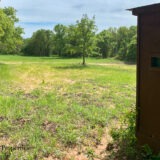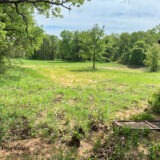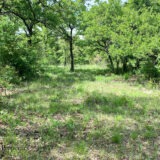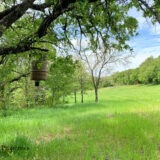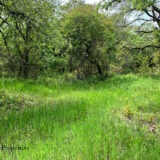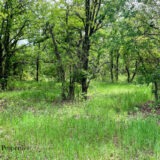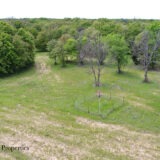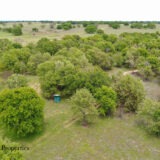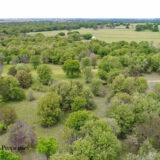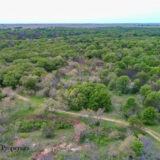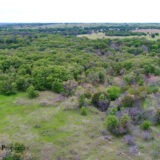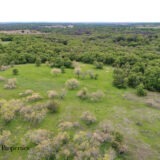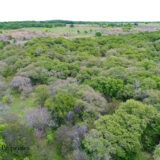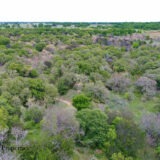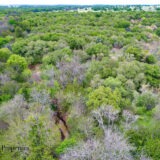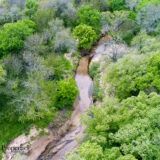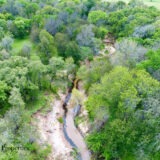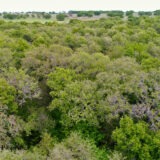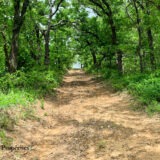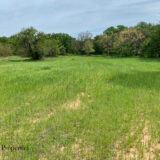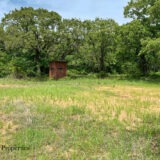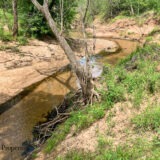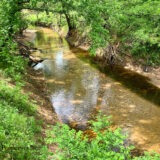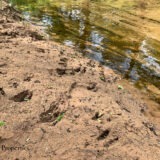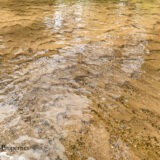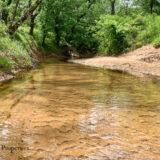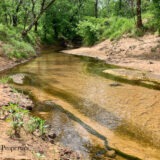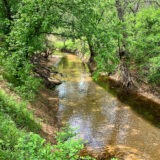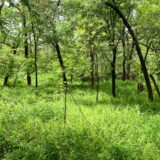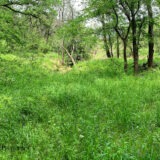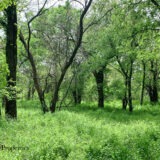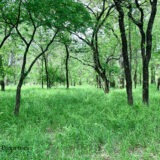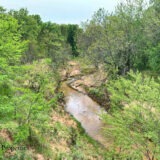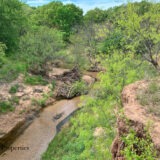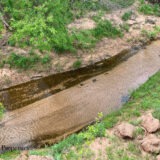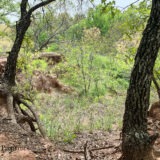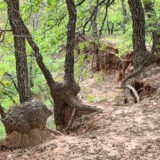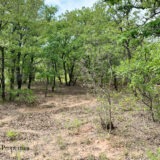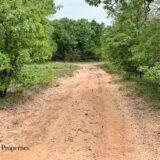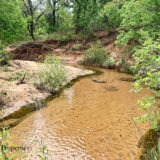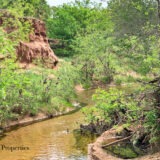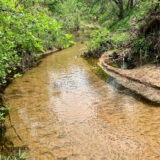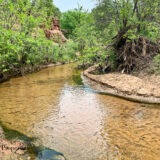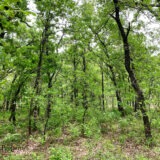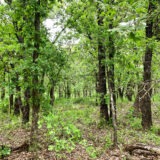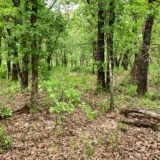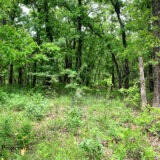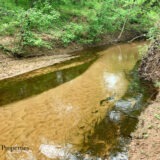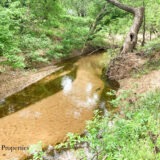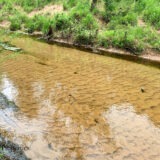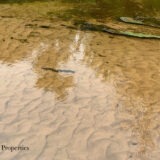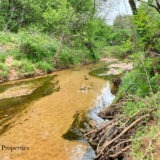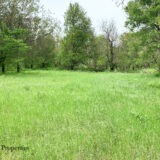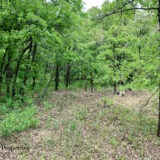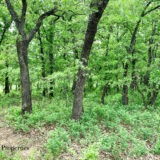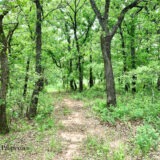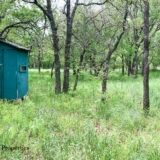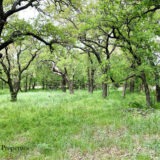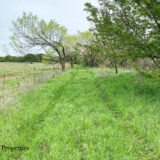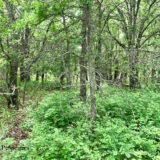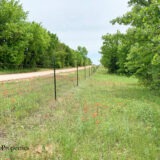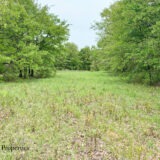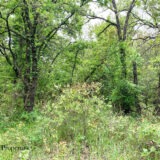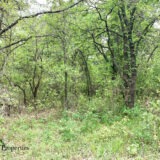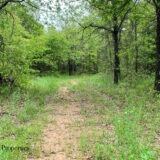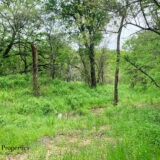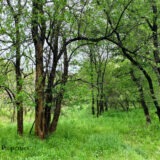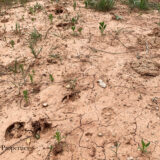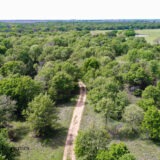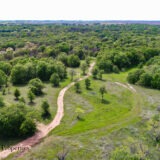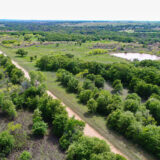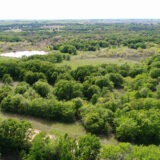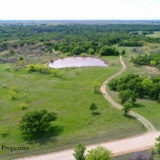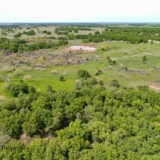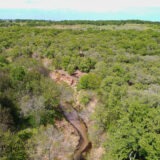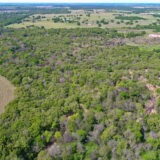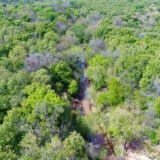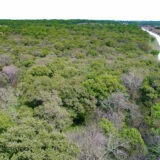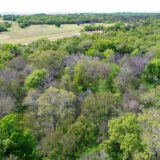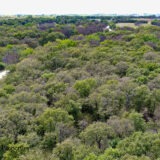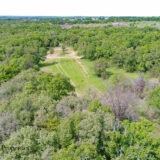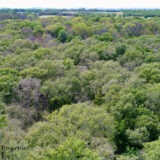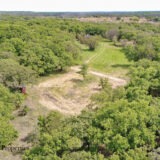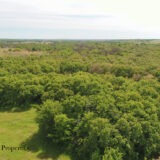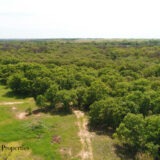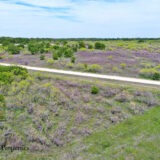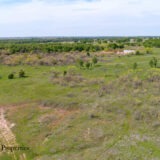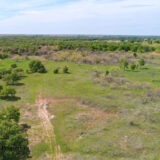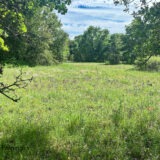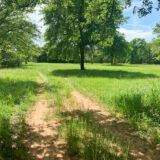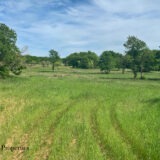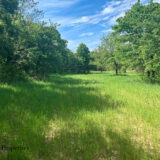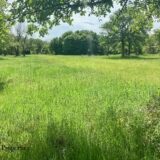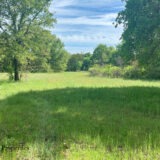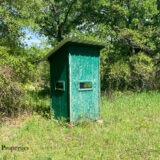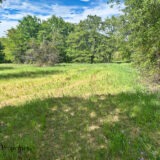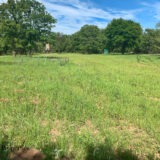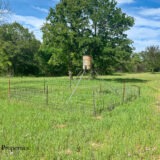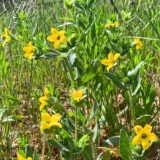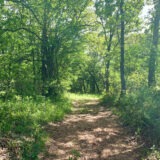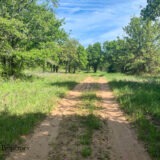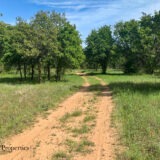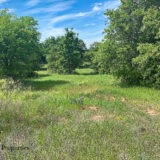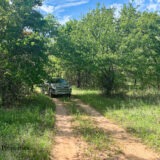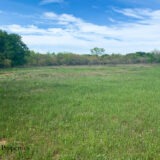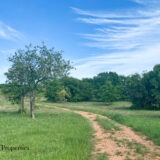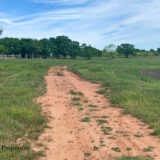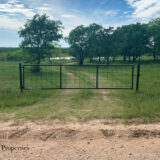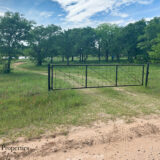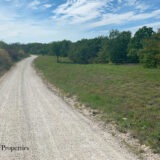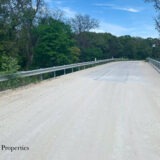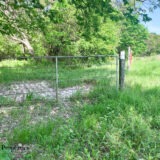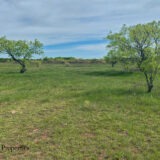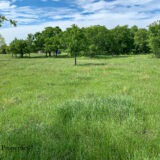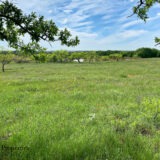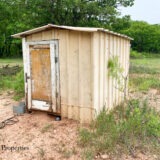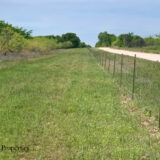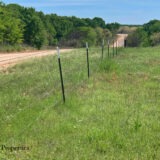 Land / Lot Information
Address:
Montague County, Texas
Acres:
157
Price per Acre:
$5,750
Access:
Gravel Rd.
Utilities:

Electricity

Water Well

Wildlife:

Whitetail Deer

Turkey

Feral Hog

Fish (in pond)

Waterfront:

Salt Creek (4,189 ft)

Large Pond
Description
This 157 +/- acre Montague County ranch is a beautiful property, located in the north-central part of the county.  Located between Nocona and Belcherville at the Crain-Cardwell Rd. intersection, it is only 1.7 miles from pavement.  Covered in mature oaks, it has a creek that flows water all year long, stocked fishing pond and wonderful homesite with utilities already in place.
TERRAIN:
From the entrance on the west side to the creek bottom, the topography changes by 90 ft. (890′ to 810′)  Approximately 5 acres of pasture around the entrance has been grubbed and cleared; the balance of the property is tall trees, including post oak, elm, pecan, bodark and some mesquite.  As you enter the property, the road winds you past a grove of oaks with views that take you across the fishing pond to the creek valley.  Electricity and a water well are in place here too, making for the perfect home building site.  The well is 200 ft. deep and has 60 ft. of water in it.  It produces 18 gallons per minute using a 1.5 hp pump.
The whole property is forested, with numerous ravines and hills.  The creek is accessible in some locations where the land slopes to it, and in other places, a 40+ ft. bluff runs right beside it creating great views!  In a wide bend of the river on the south side is an area dubbed "the park", which feels just like one.  Towering trees and little to no briar in this area make is a great place to explore, enjoy the creek, camp out, etc.
The ranch has a good set of interior roads that wind through the trees.  The perimeter is fenced and suitable for cattle or other livestock.
HUNTING:
This ranch has been managed for 15 years to produce quality whitetail bucks.  Only selective culls and does have been harvested, leaving the trophies to reproduce.   It has been hunted by family, no commercial leases.  The ranch has strong numbers of whitetails and feral hogs, with turkey too.
With the land's many meadows and draws, you could set up staging areas virtually anywhere.  The ranch has three main food plots (0.6, 1.1  and 1.3 acres in size), which are sewn in wheat and have corn spin feeders and box blinds, plus a couple other plots that are sewn in wheat as well but not hunted..  The property is surrounded by other properties with either thick trees or improved coastal fields.  There doesn't appear to be much hunting pressure around it. Because of how it is set up, it allows for great rifle or bow hunting.
WATER:
The land has two main water features:  1) Salt Creek AND 2) a fishing pond on the east end.
Salt Creek is a live water stream in Montague County, and the property has approximately 4,189 ft. of frontage on both sides of it.  While it doesn't have fish in it, it is still an excellent draw to wildlife, as evidenced by the consistent game tracks going up and down its banks.  The creek originates just southwest of the town of Montague and flows north until it merges with the Red River ten miles north of the ranch.  The creek has one low water crossing on it to get from one side to the other, which is accessible with a UTV or four wheeler.  By vehicle, there are road entrances on either the west or the east side that easily allow you access throughout the whole property.
The pond was dug out 10 years ago to a 18 ft. depth at the dam and stocked with channel cat, crappie and hybrid perch.  There are some monster catfish in the tank now, which adds to the year around enjoyment of the property.  We've pulled some nice crappie out as well.  It is around 0.7 surface acres large.  A line from the water well was ran to the tank 10 years ago when it was dug out, as a back up water source in case it ever ran low but this has never had to be used.
PROPERTY TAXES:
The property is under an agricultural tax exemption.  The annual tax bill is around $840.
PURCHASE OPTIONS:
This ranch is a surveyed 157.039 acres and may be purchased as a whole for the list price, or smaller subdivided portions at varying prices.  Call for details.
LIST PRICE:
$5,750/acre | $902,974 total
CONTACT:
We haven't seen too many places in this county that offer this much diversity and natural beauty.  For more information or to see the property in person, contact agent/owner Beau Byars at cell phone (940) 224-3183.
Contact Agent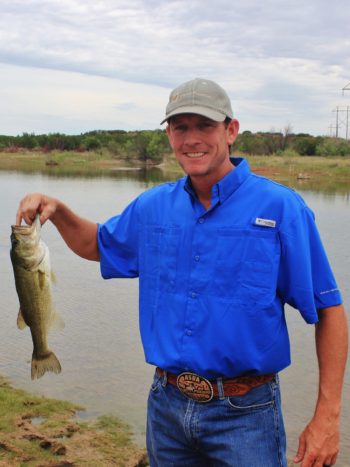 Send an email using the form below.