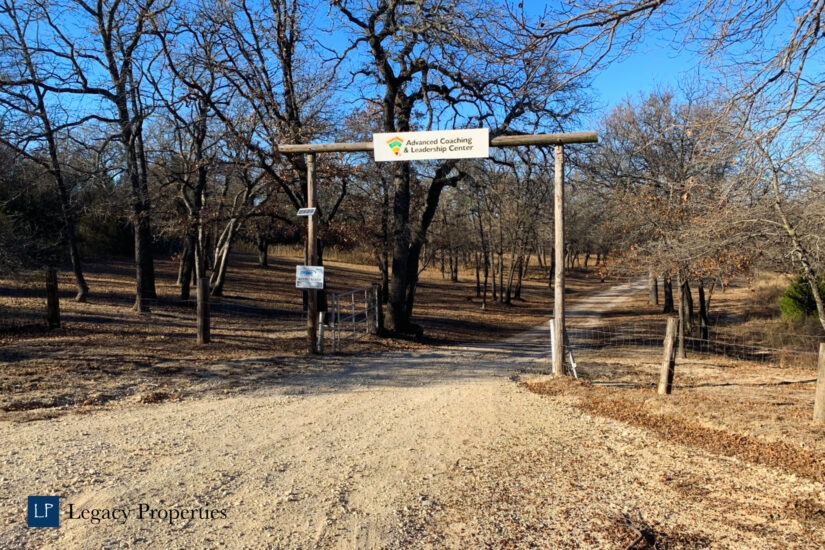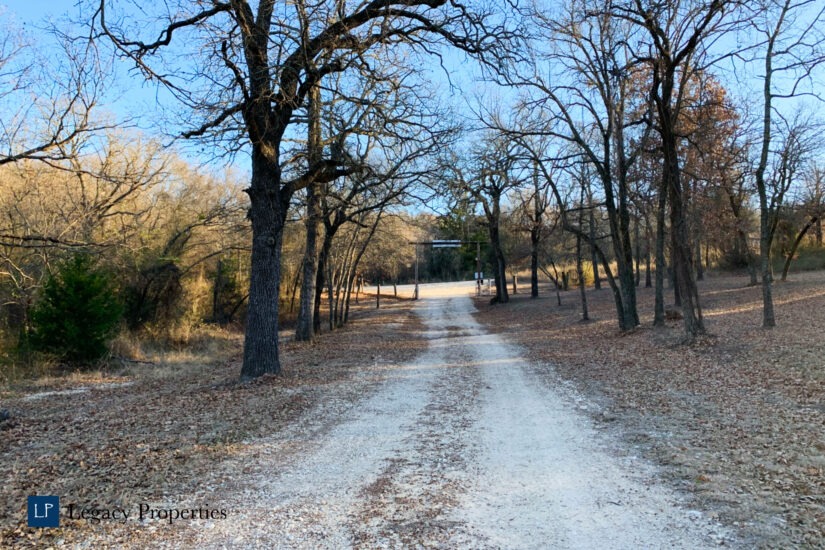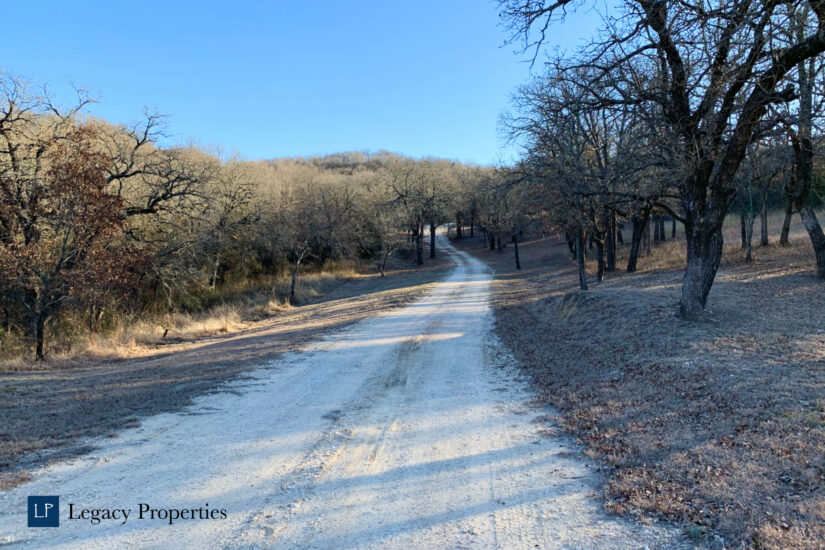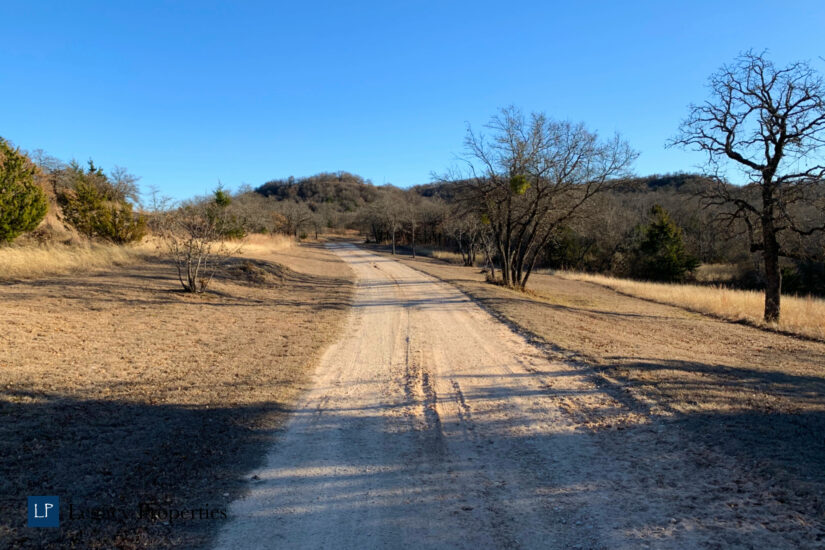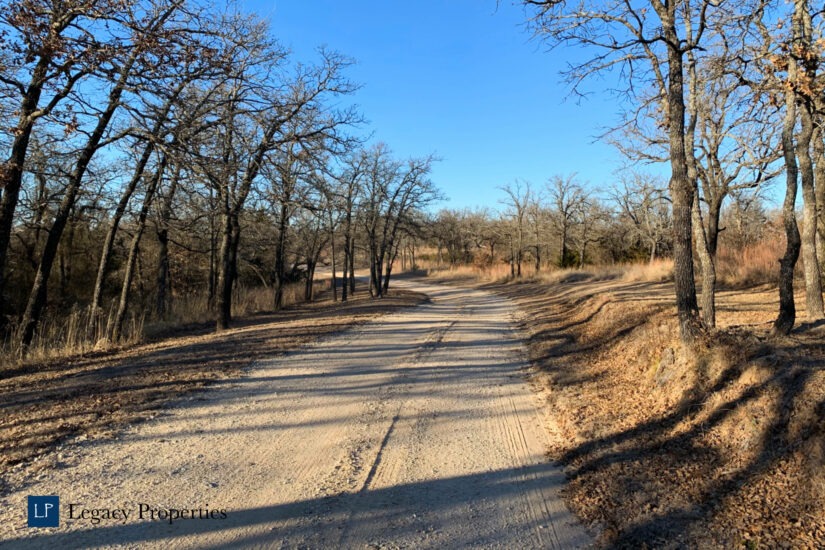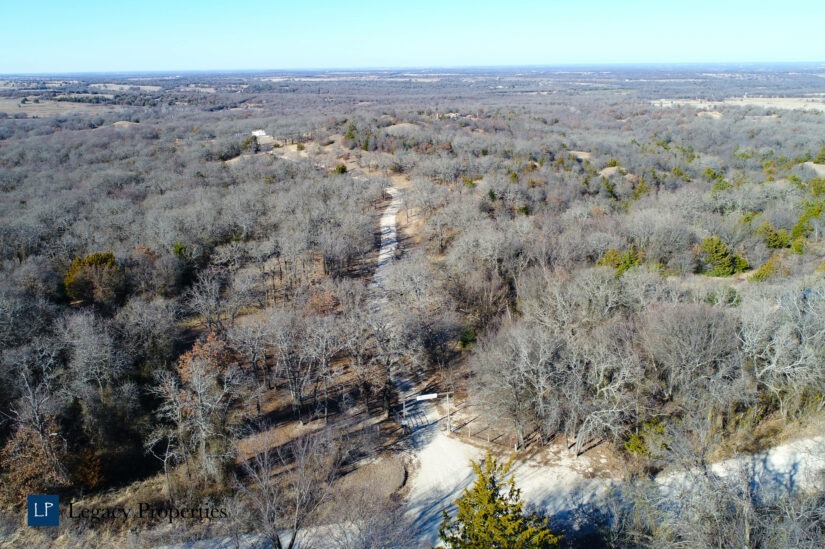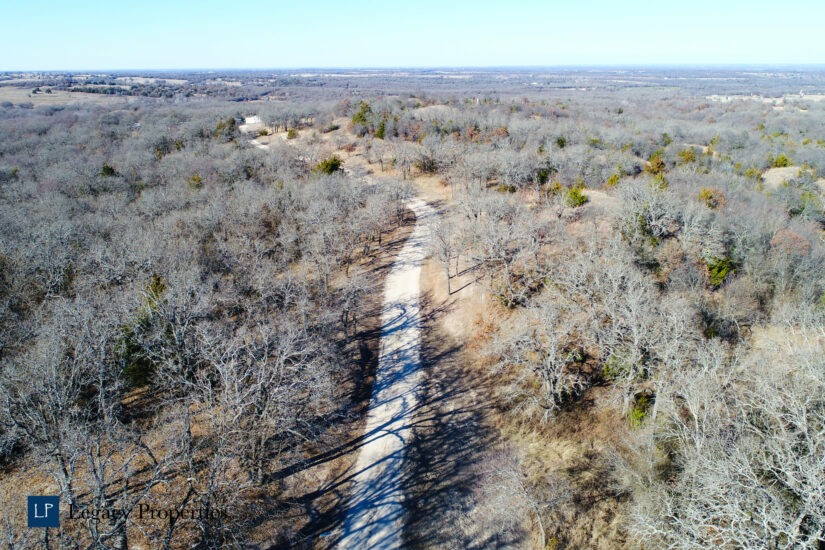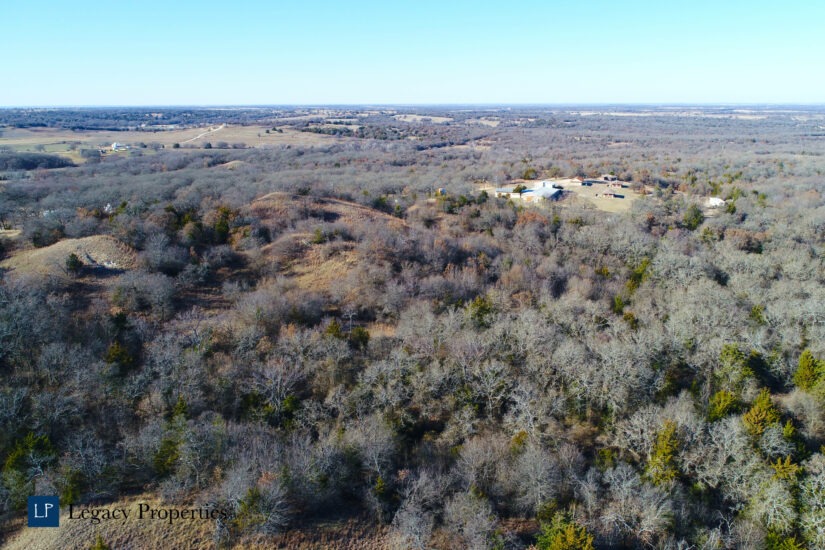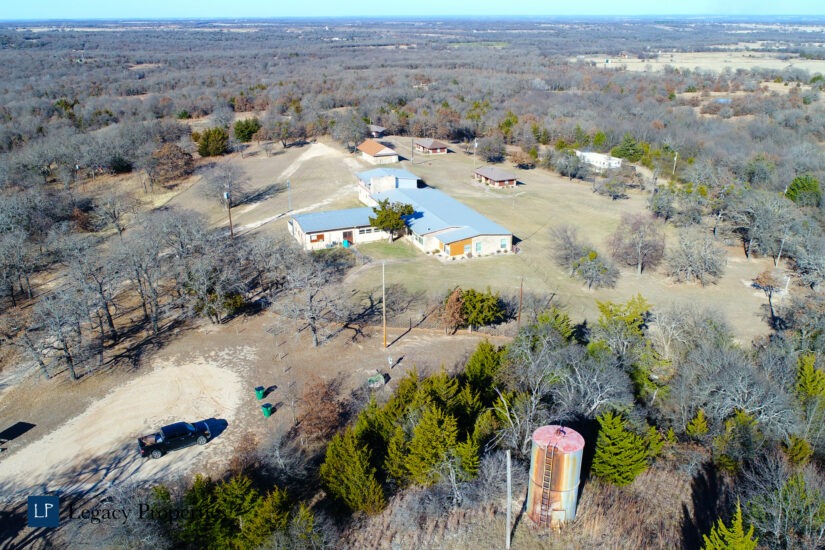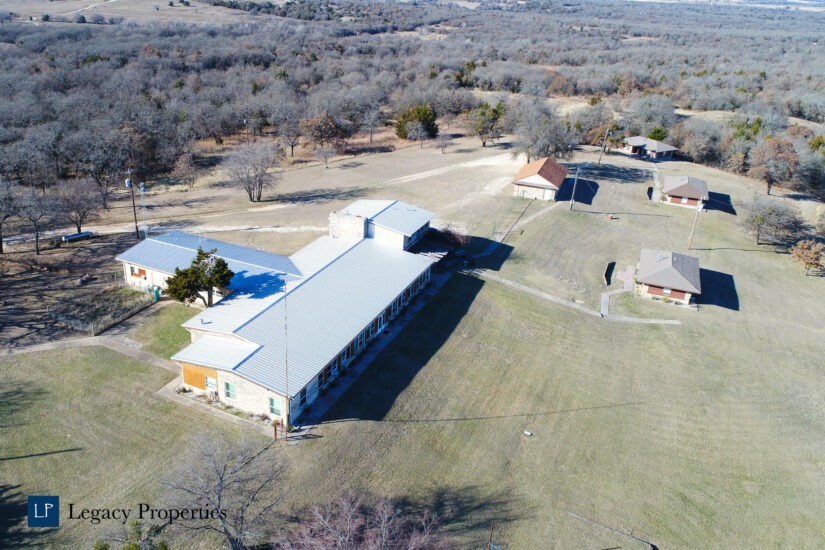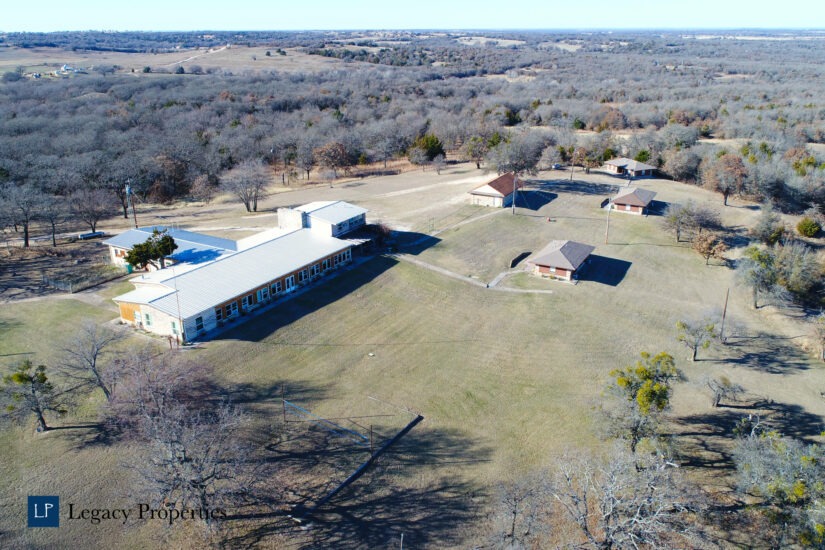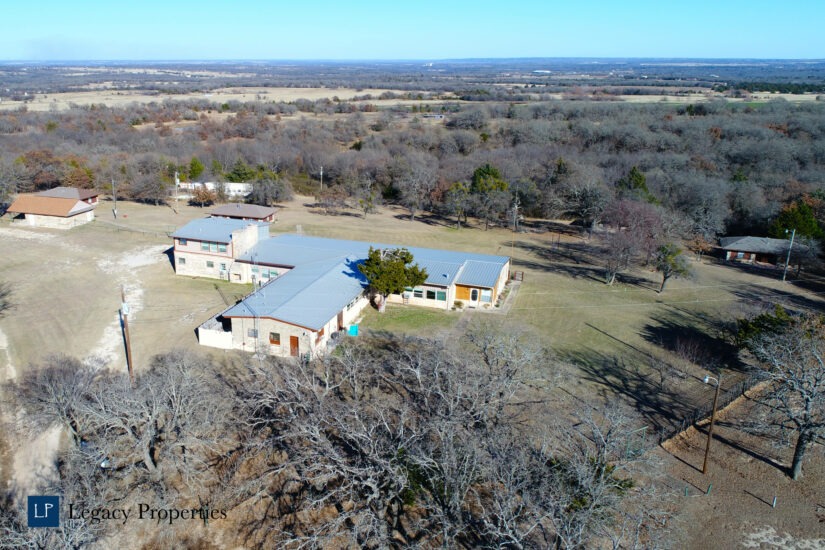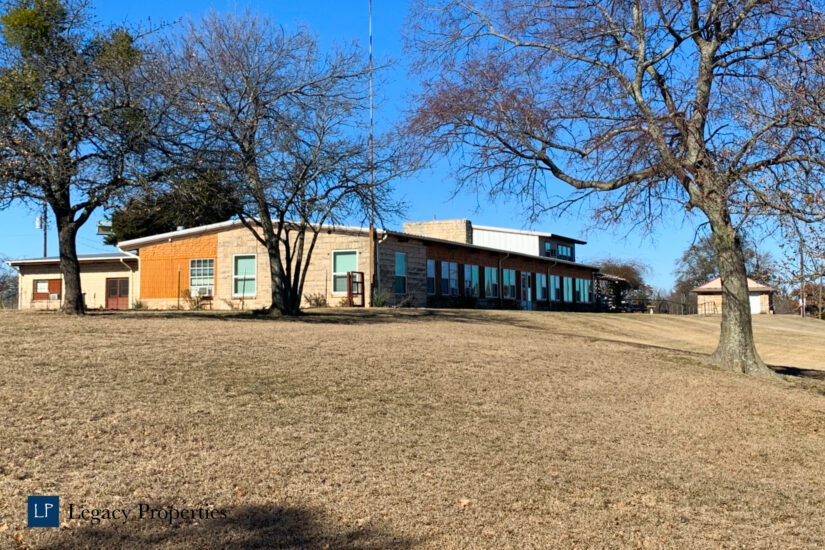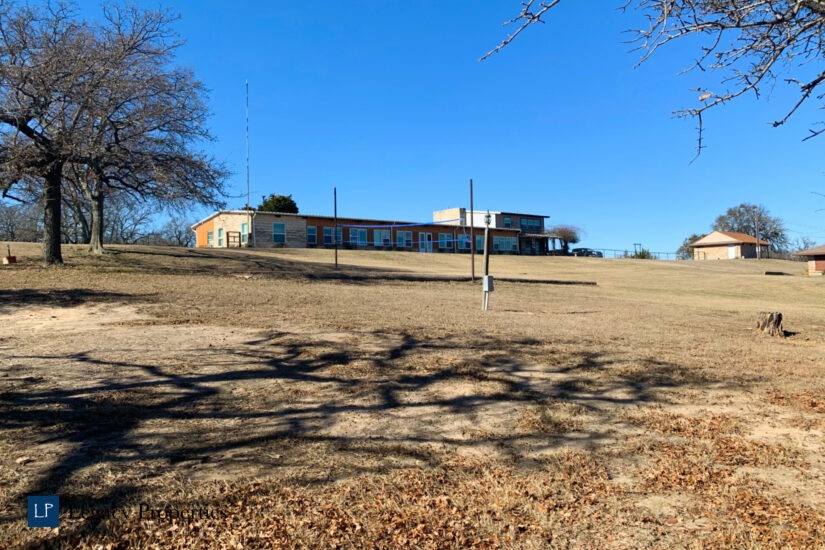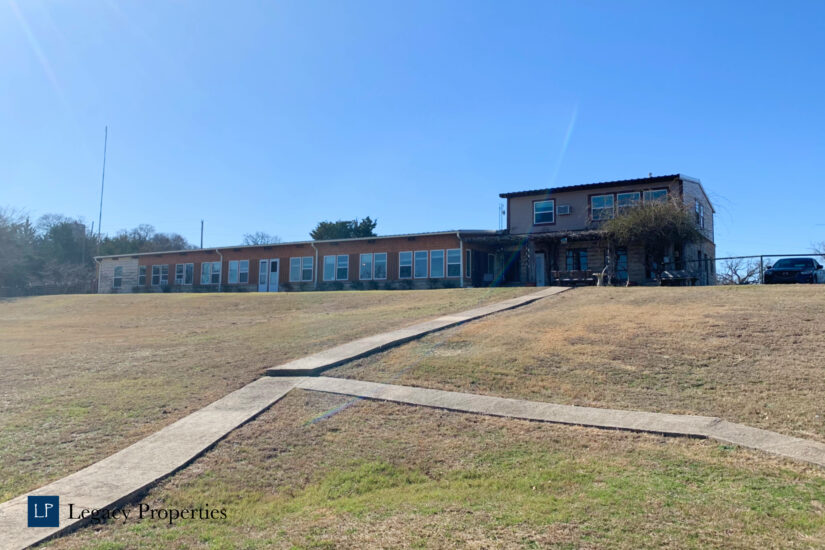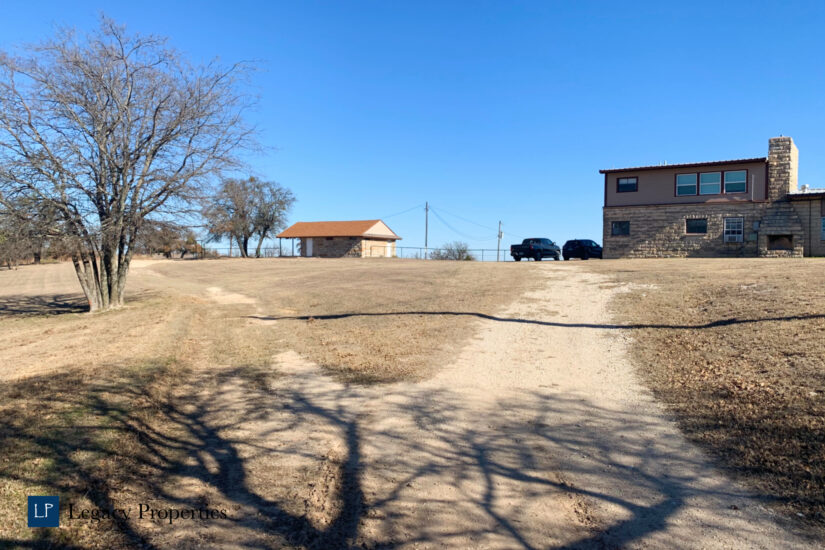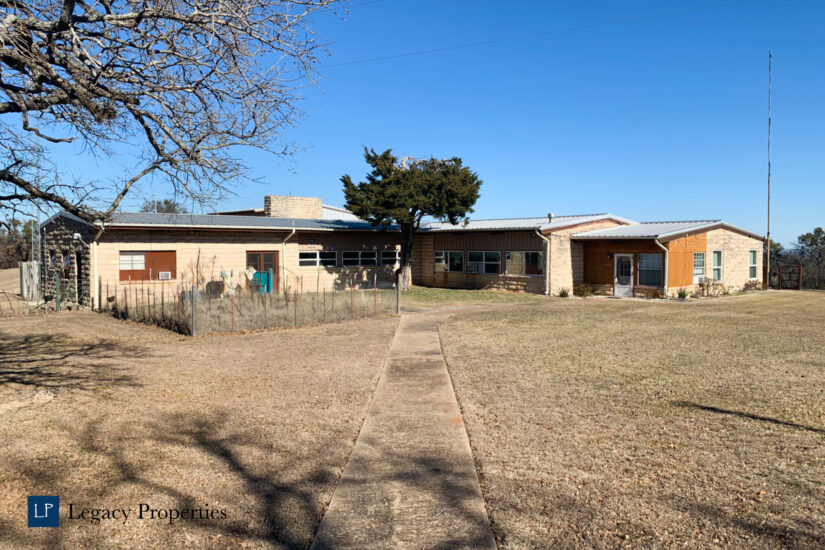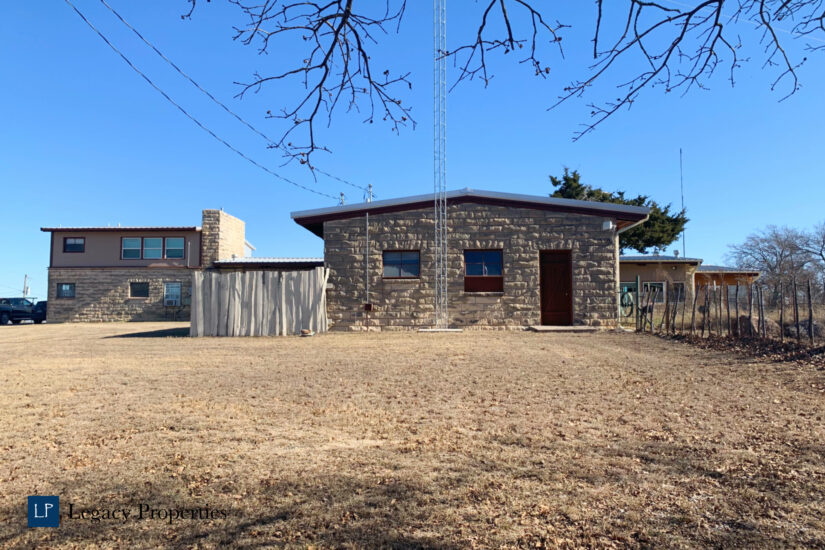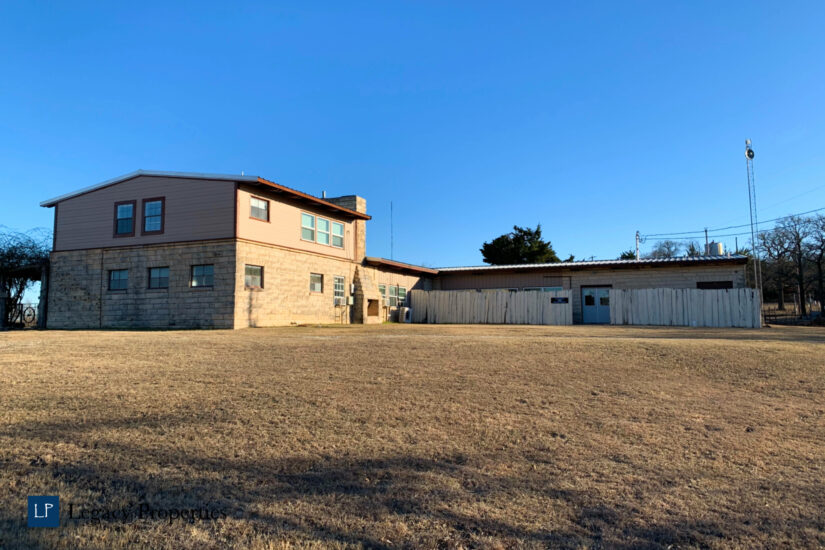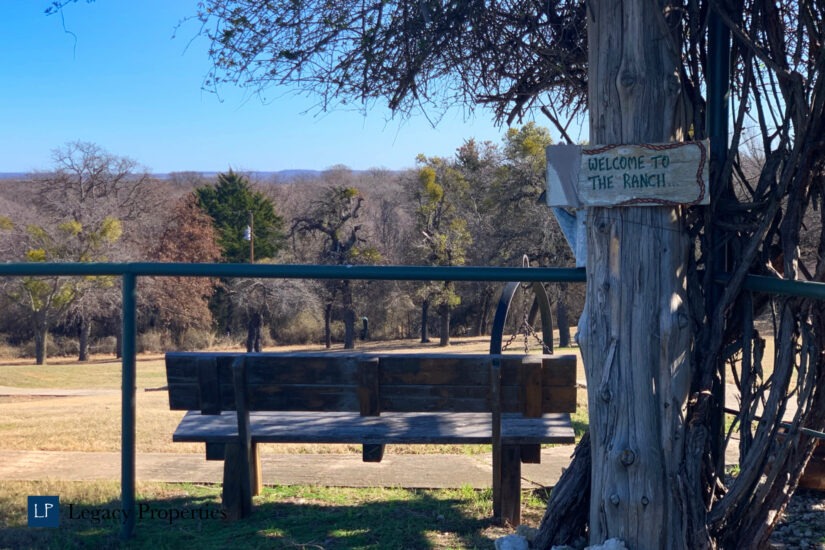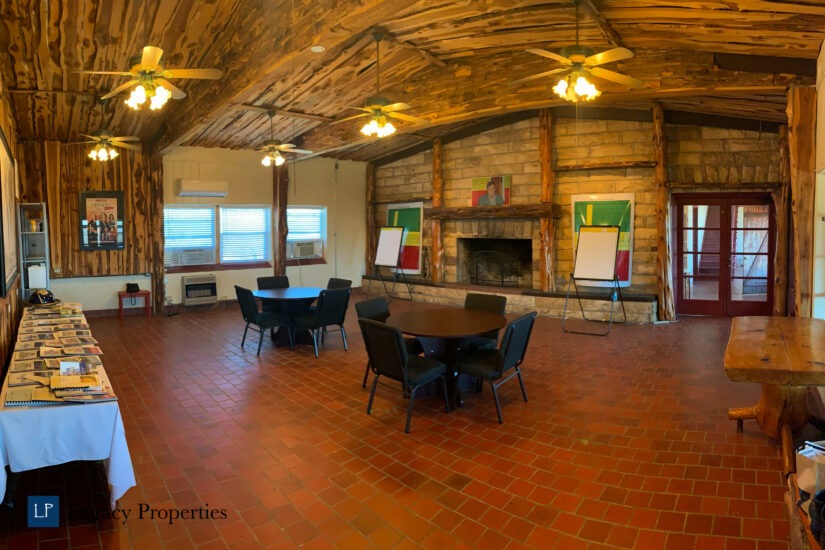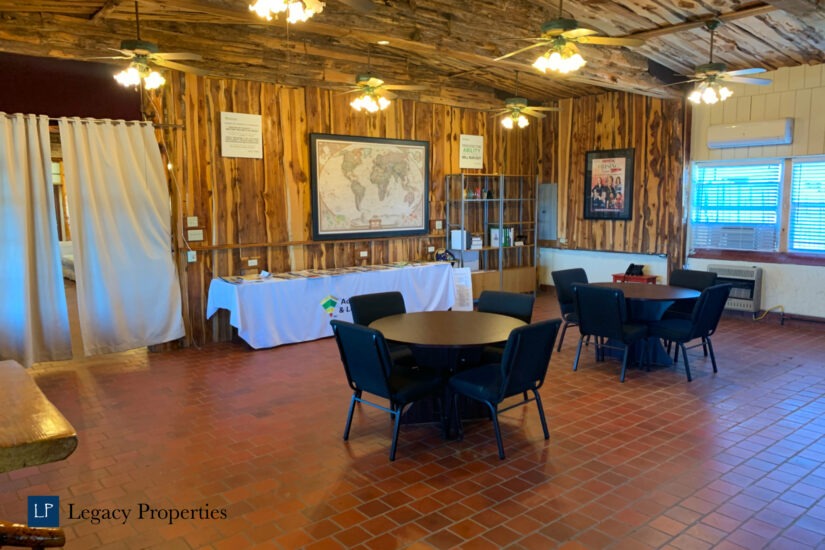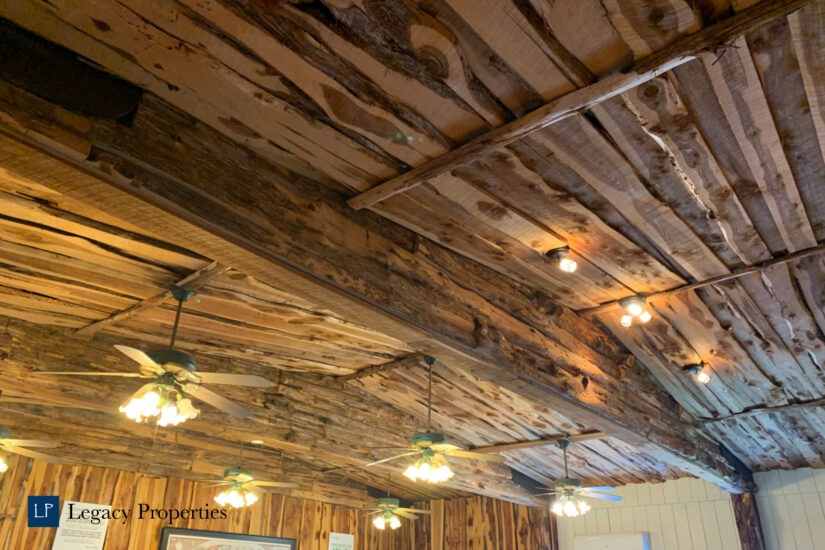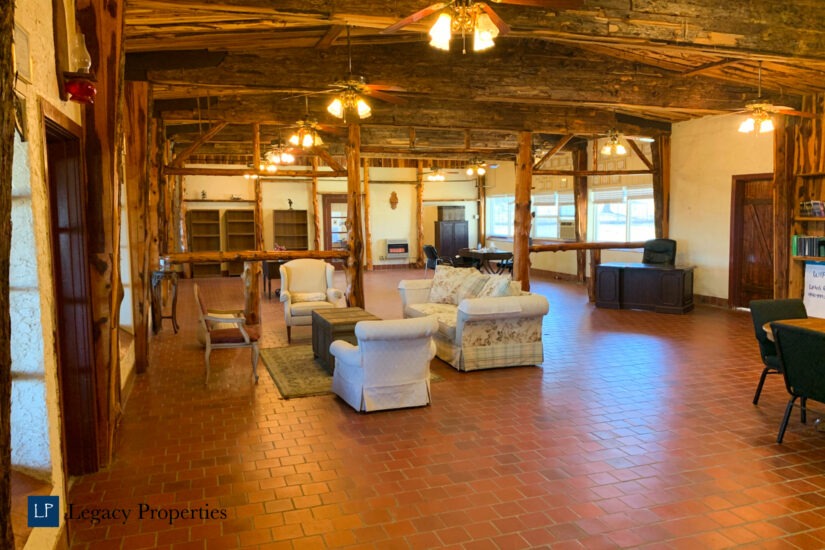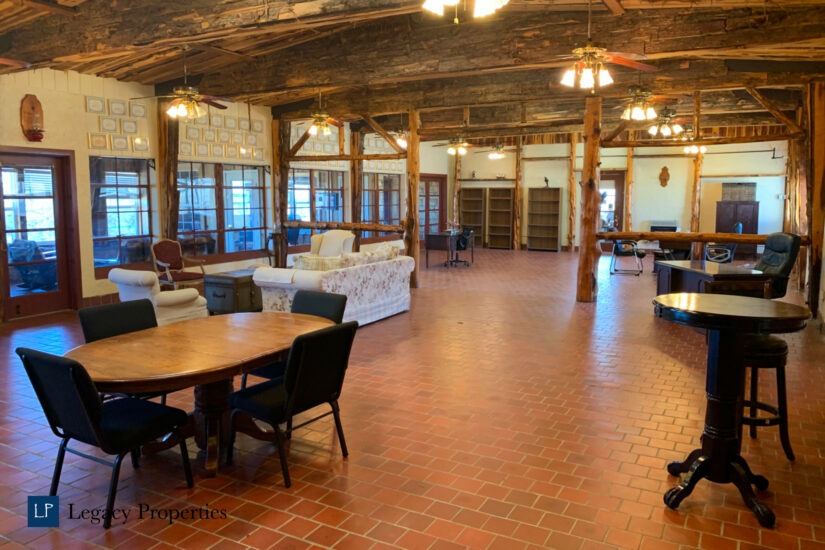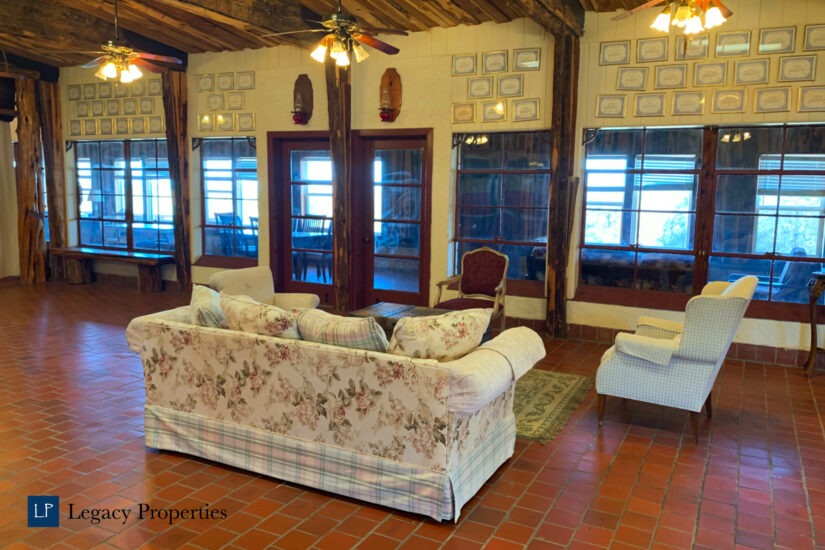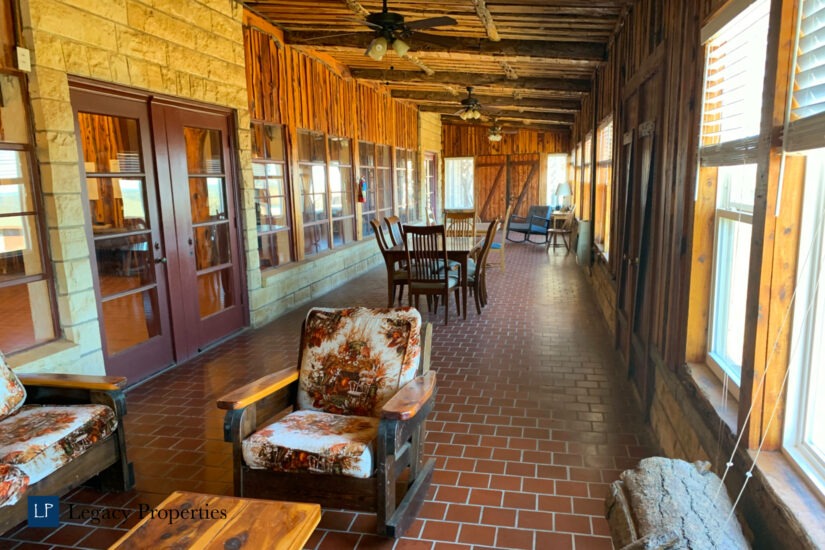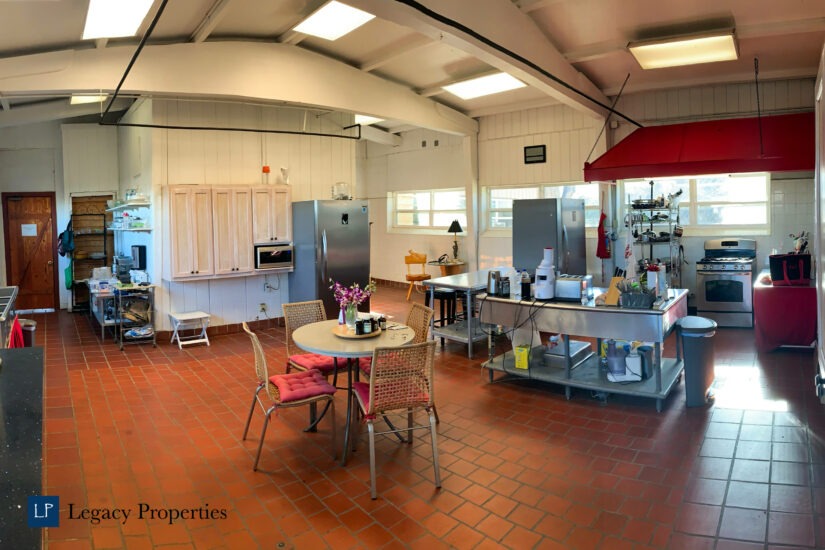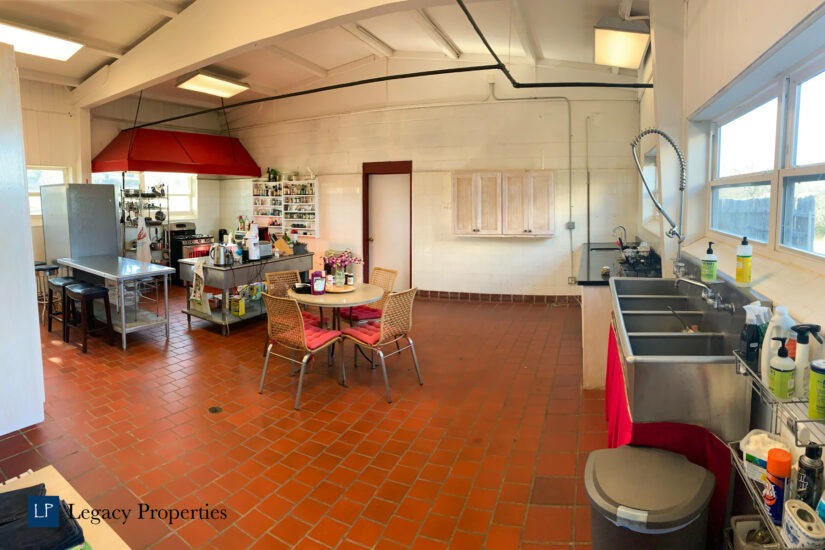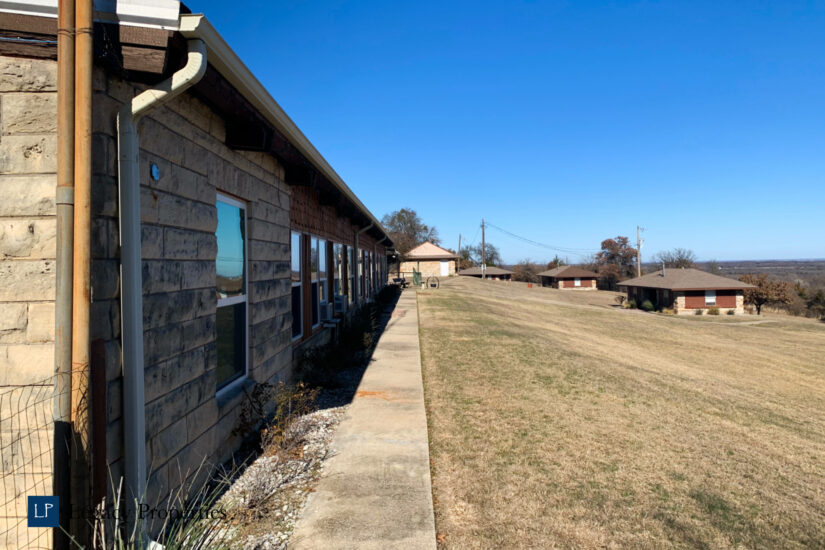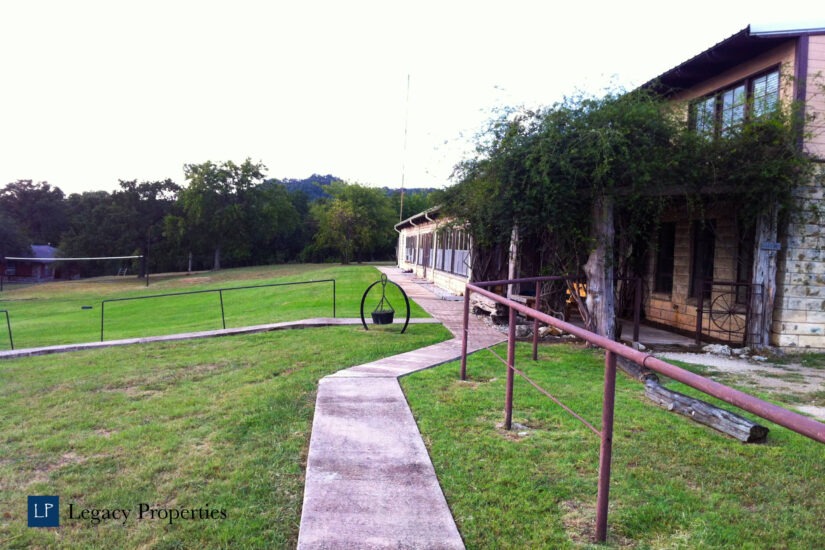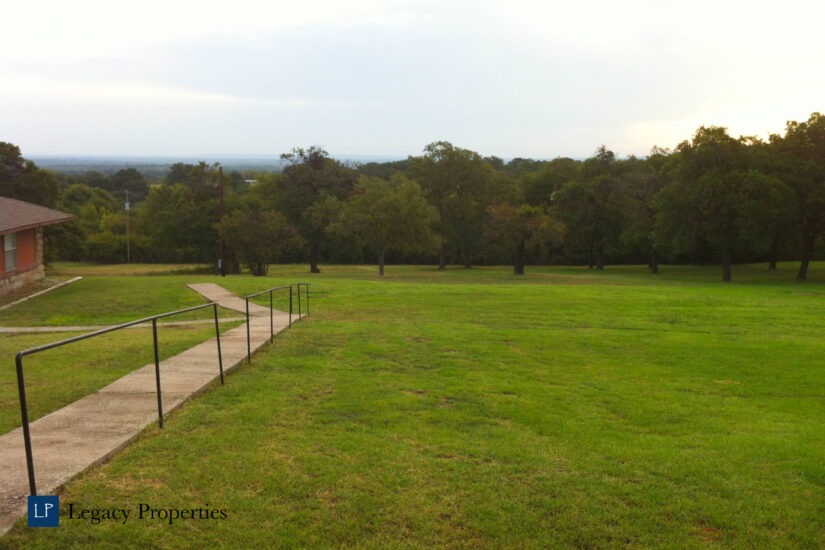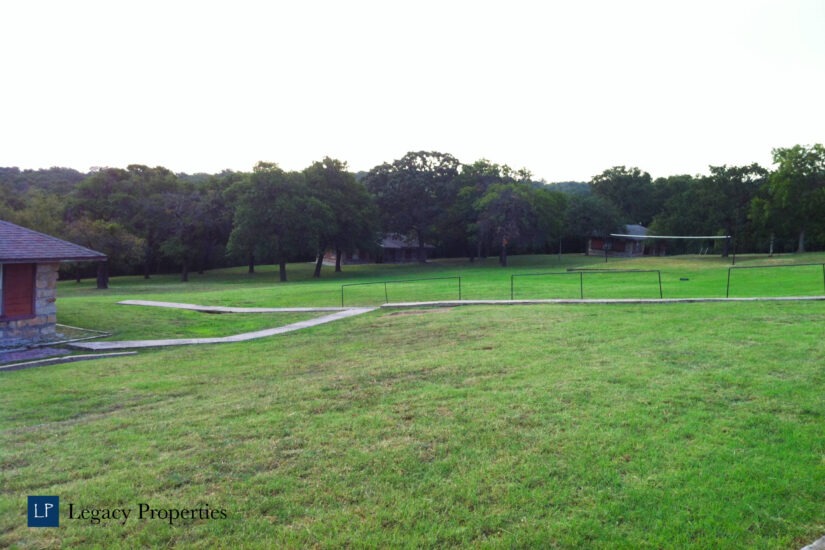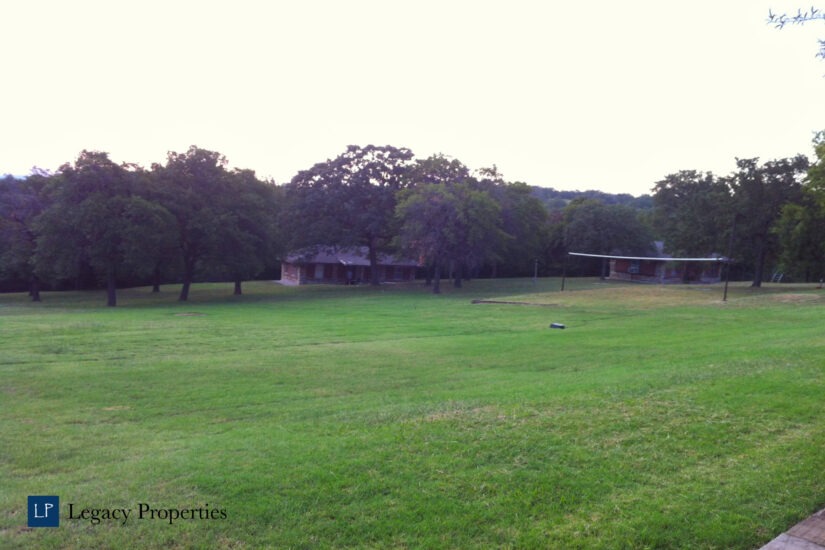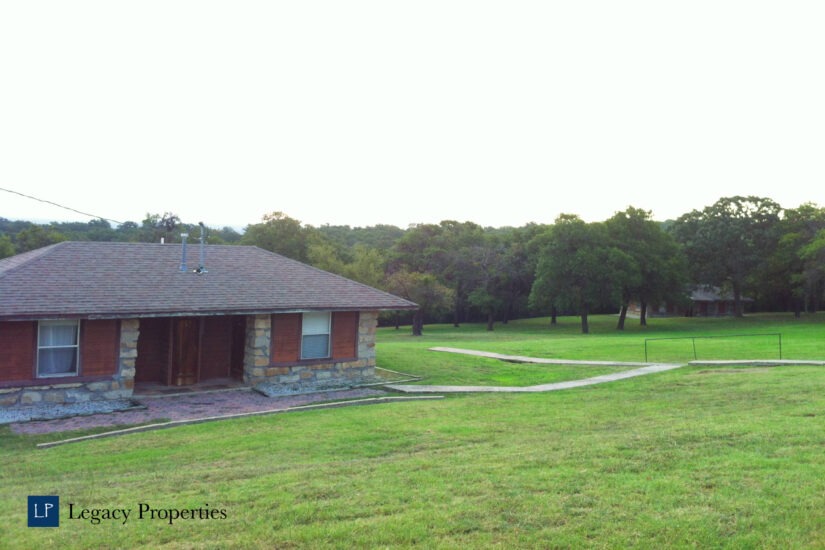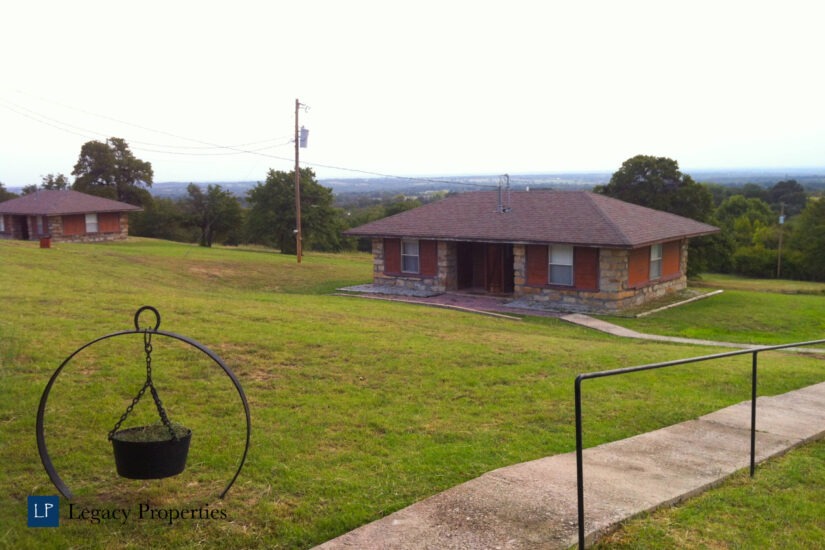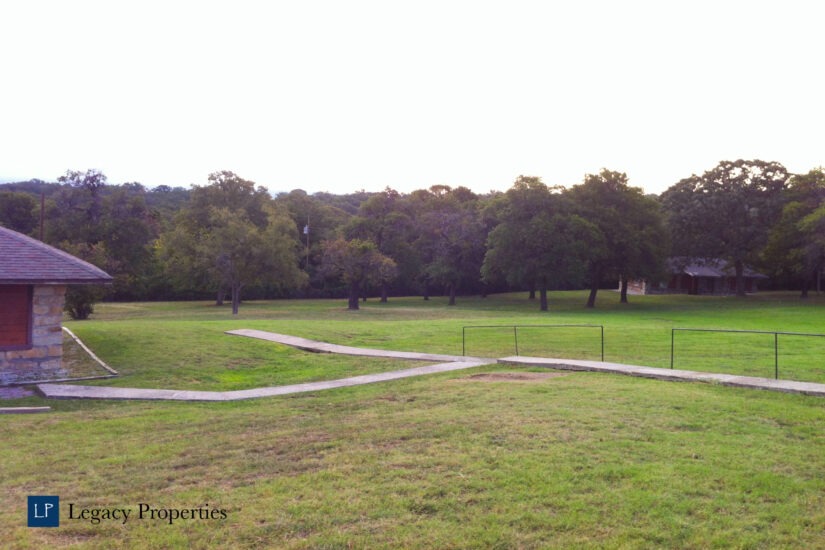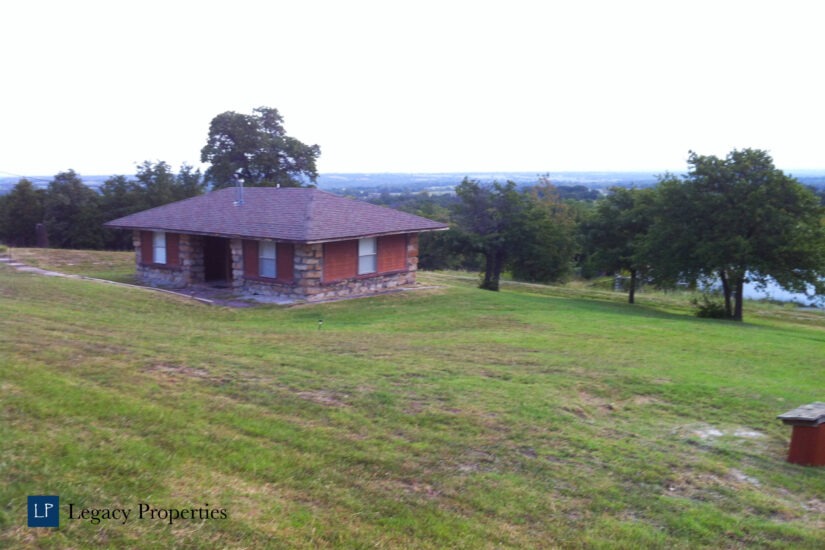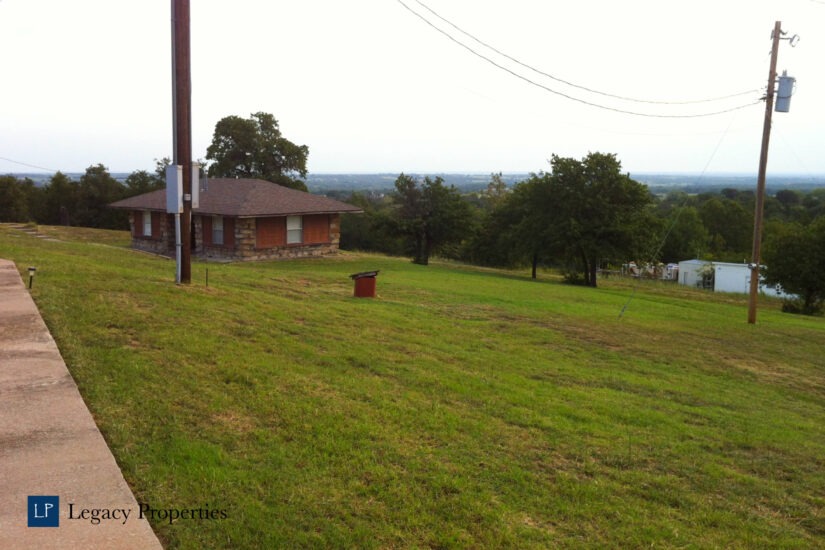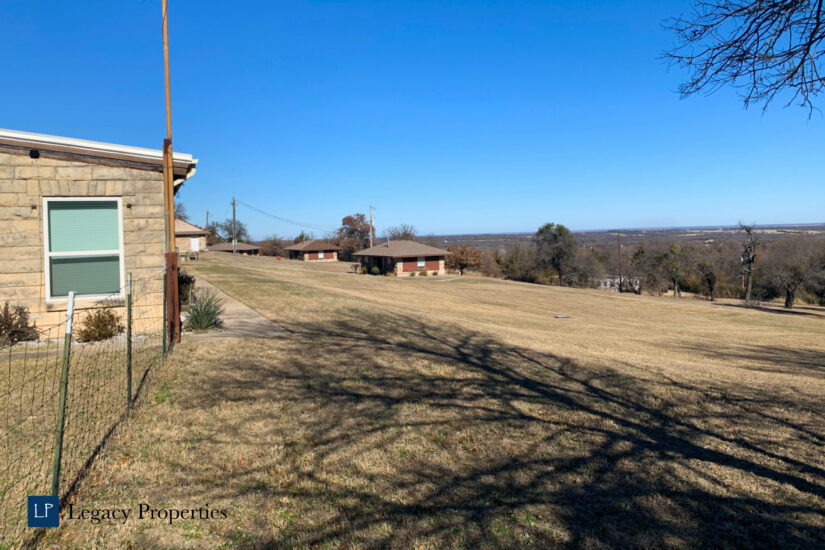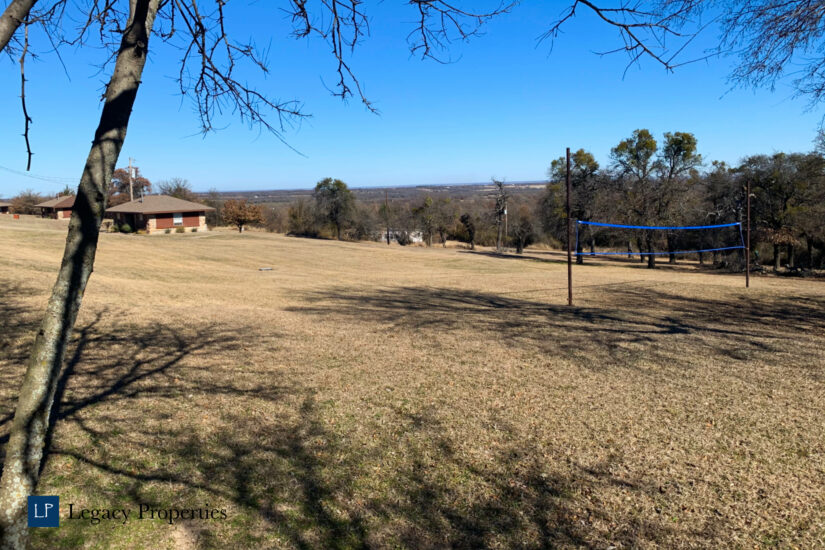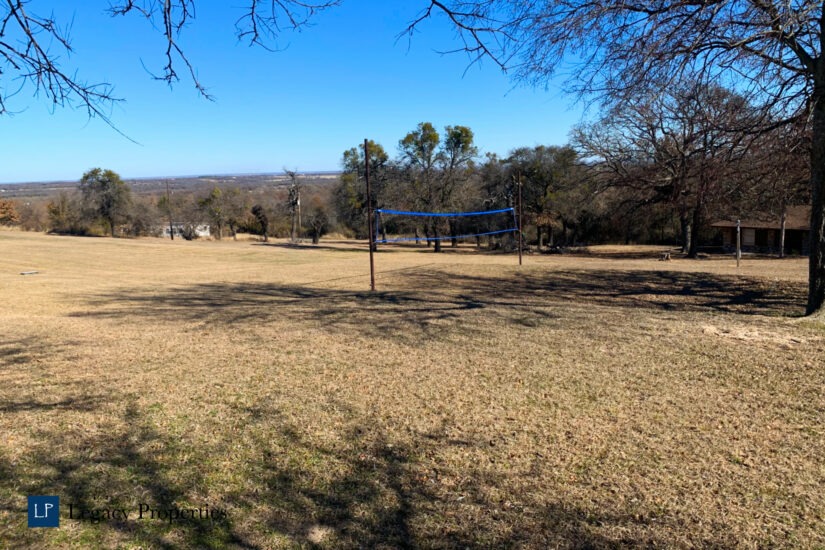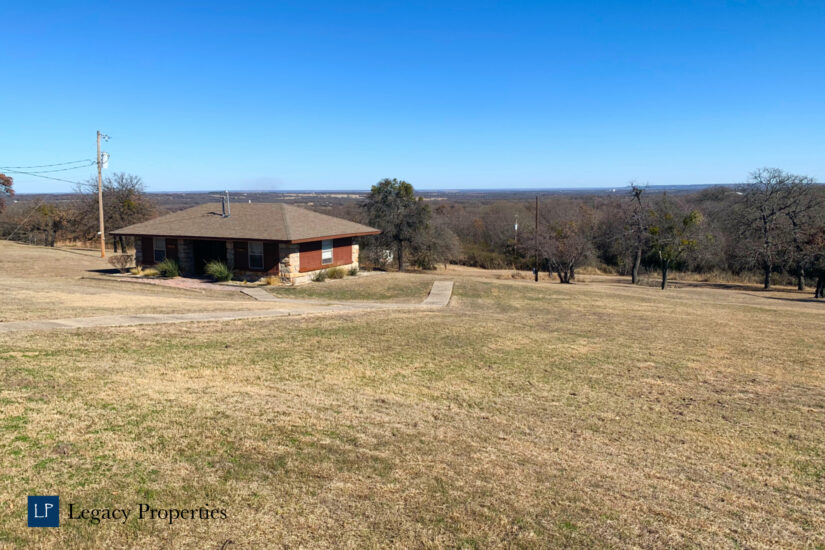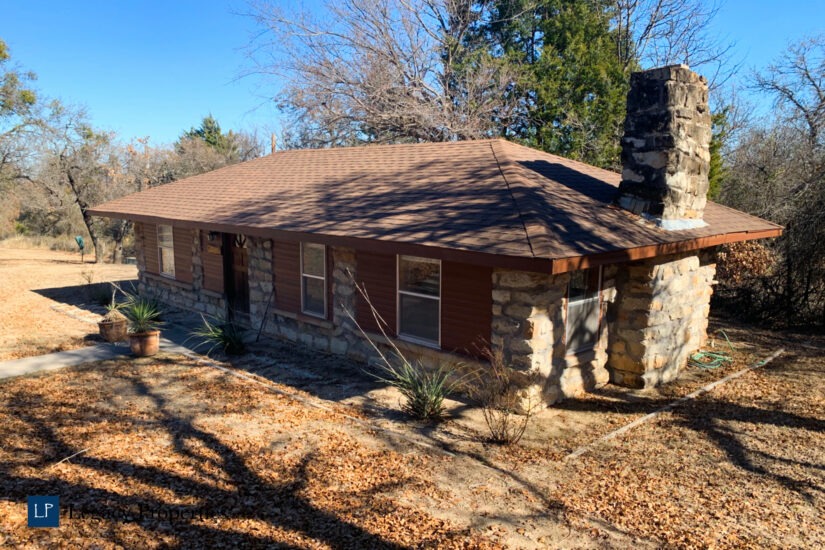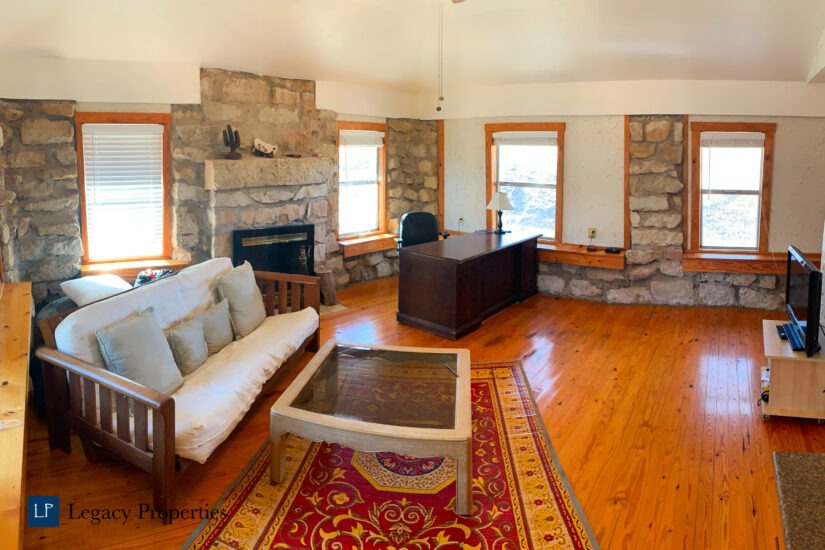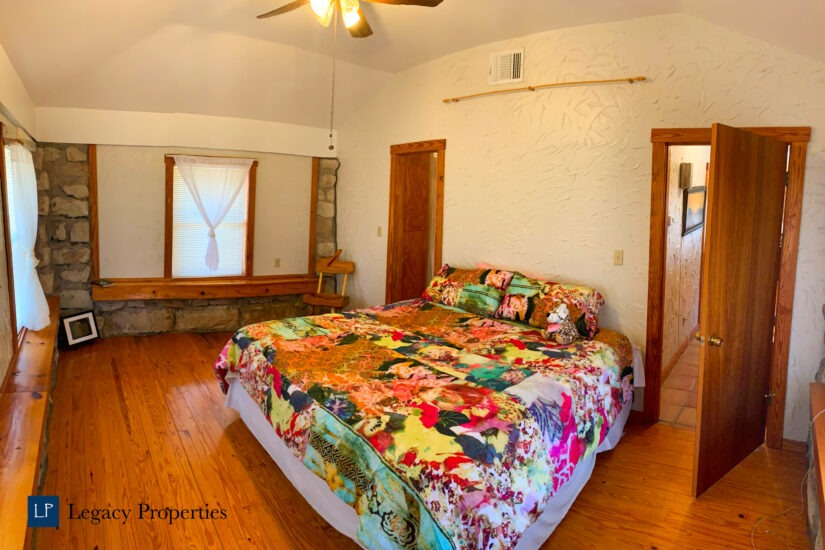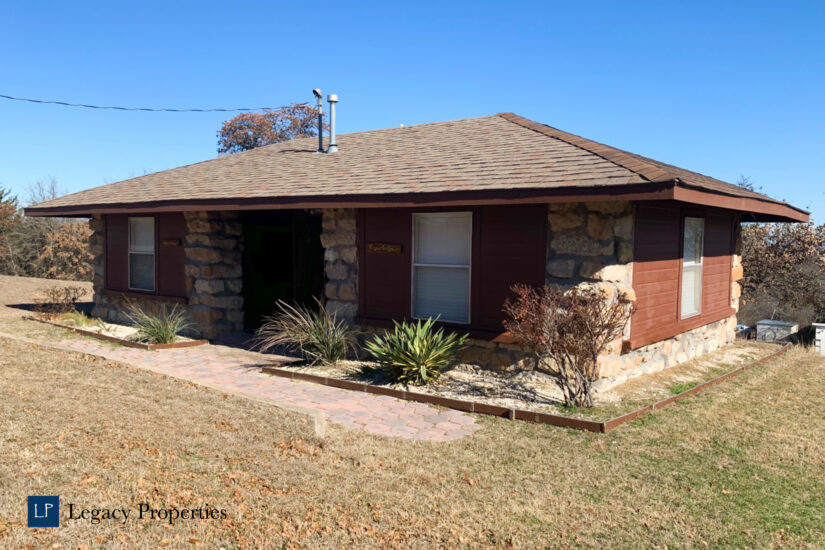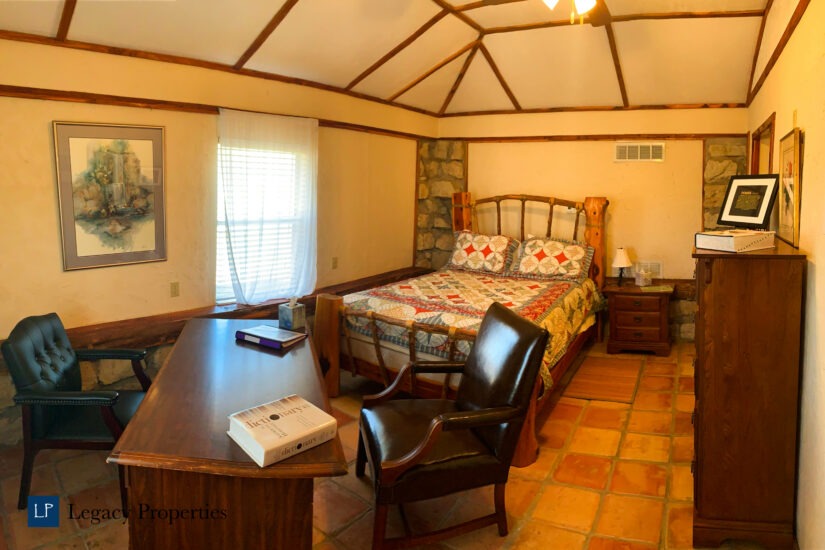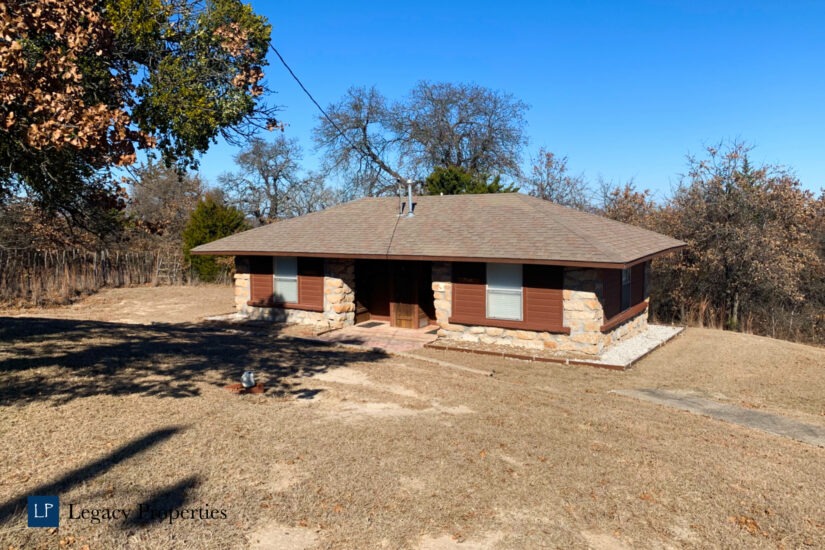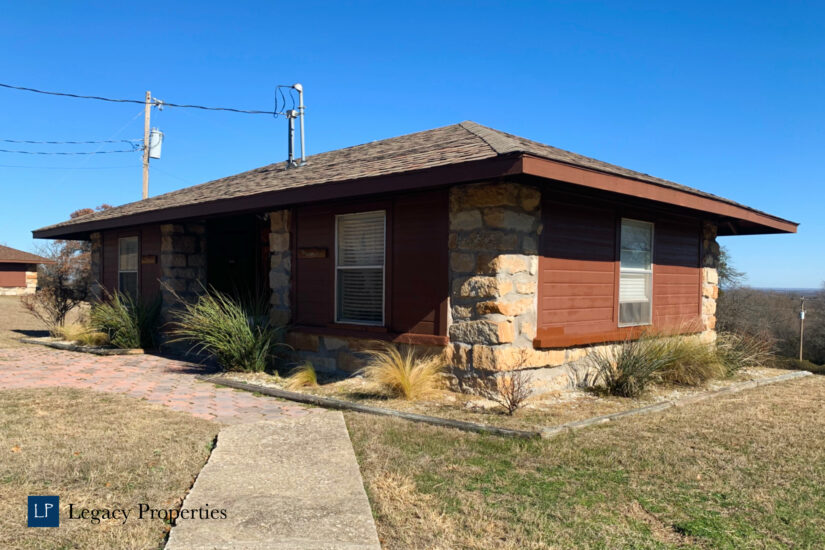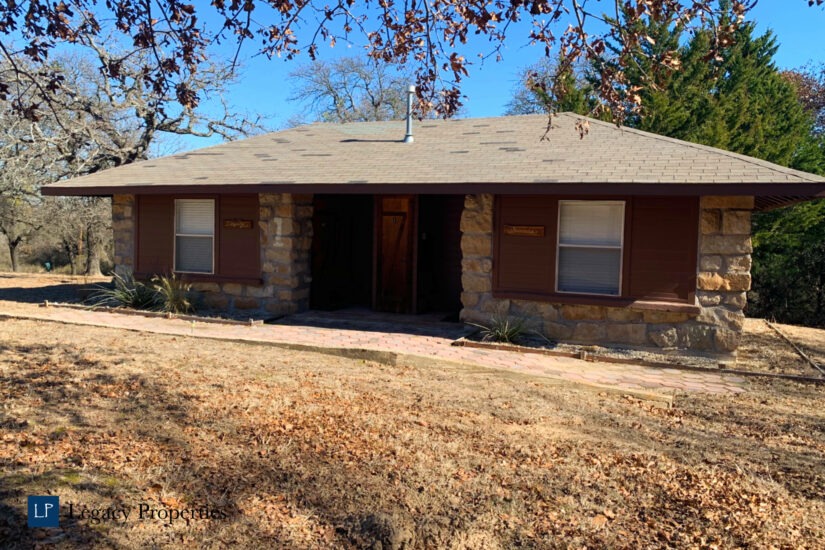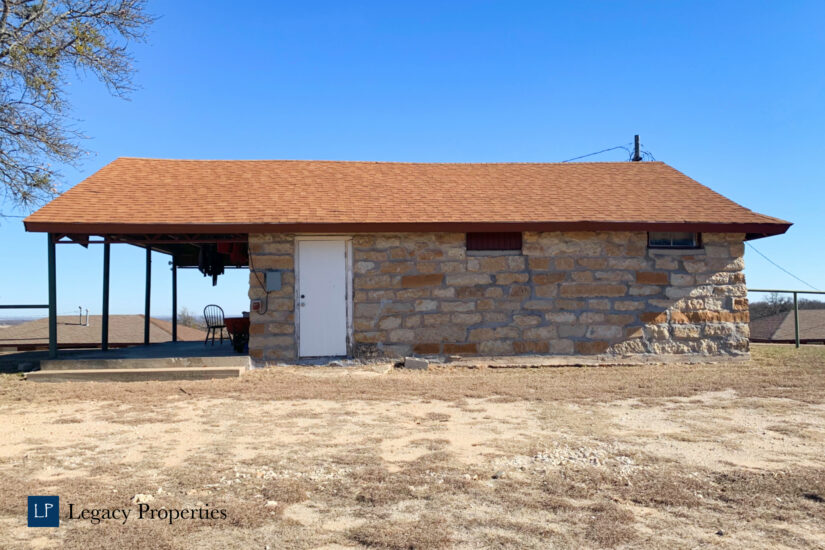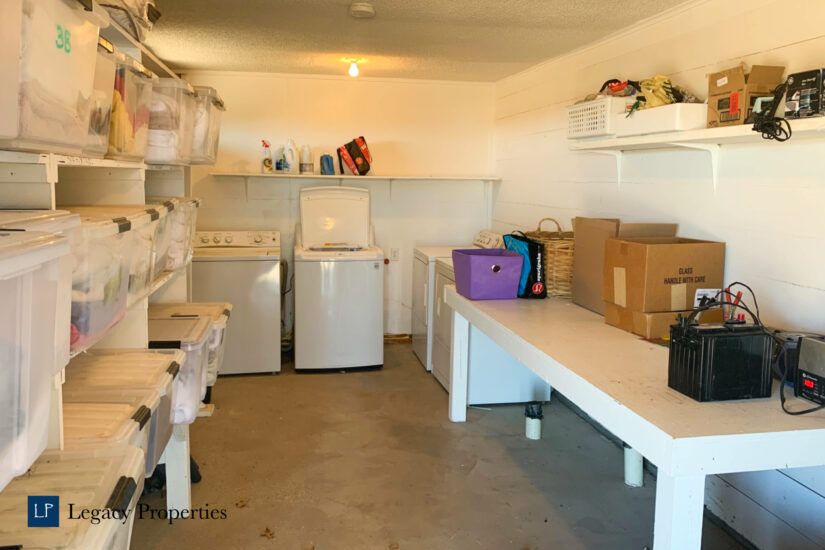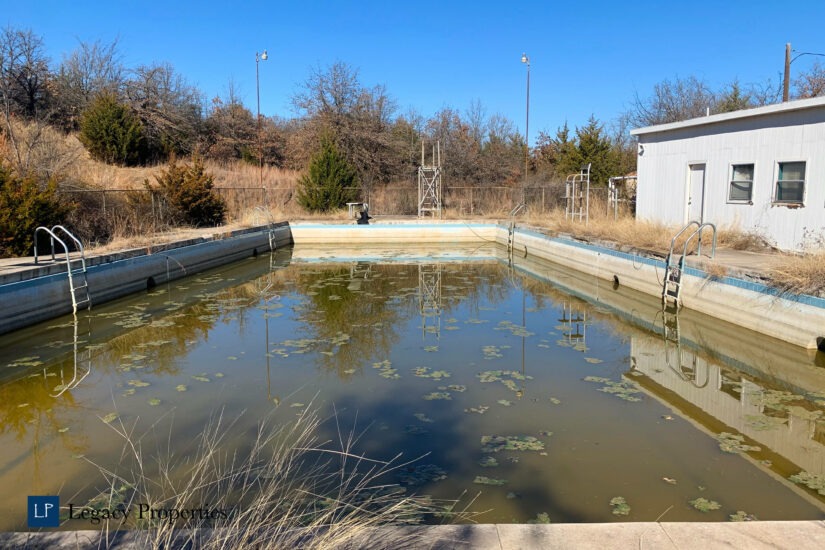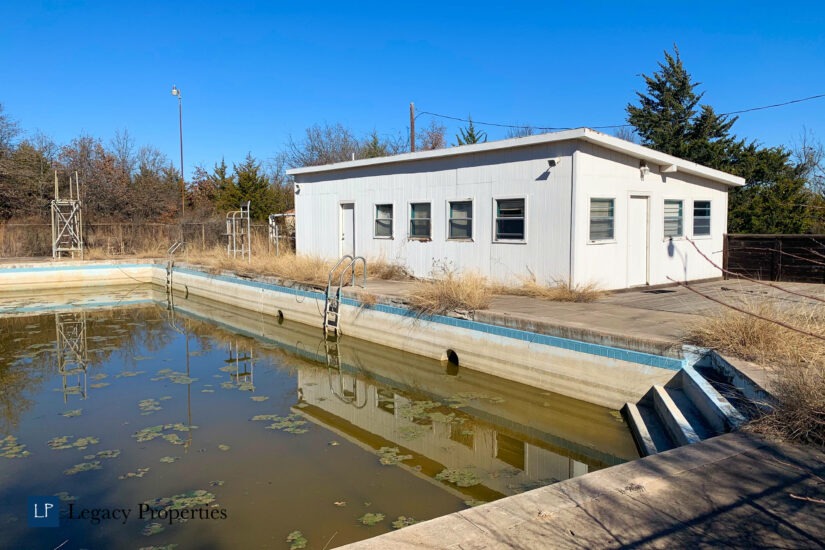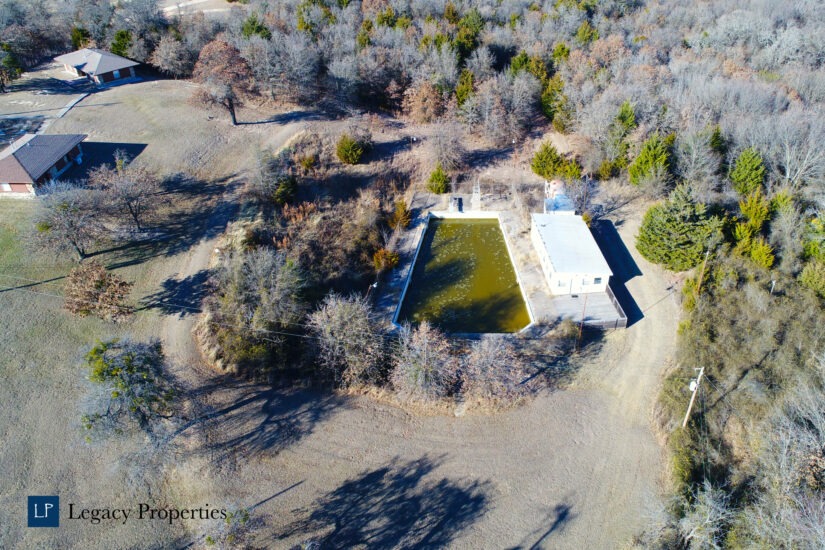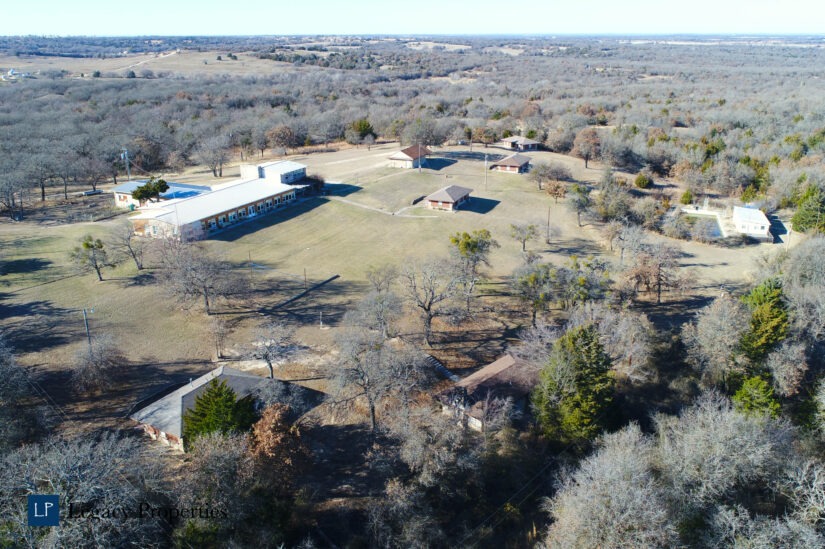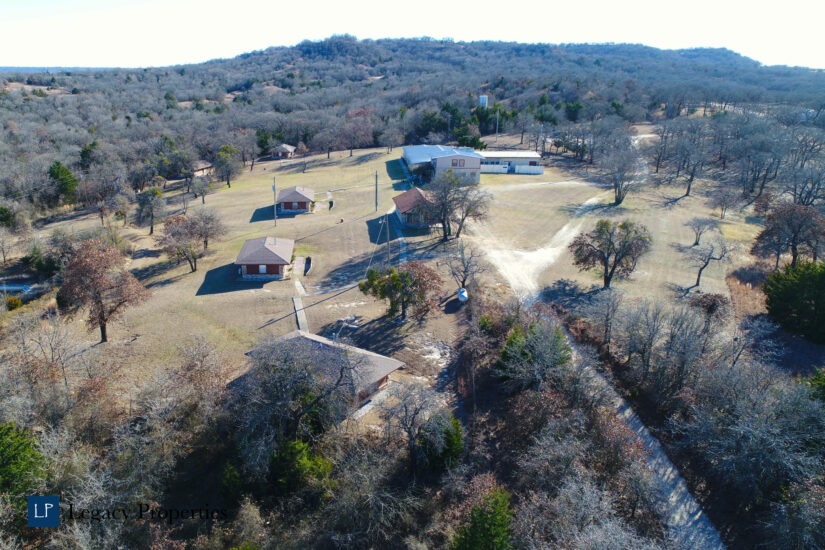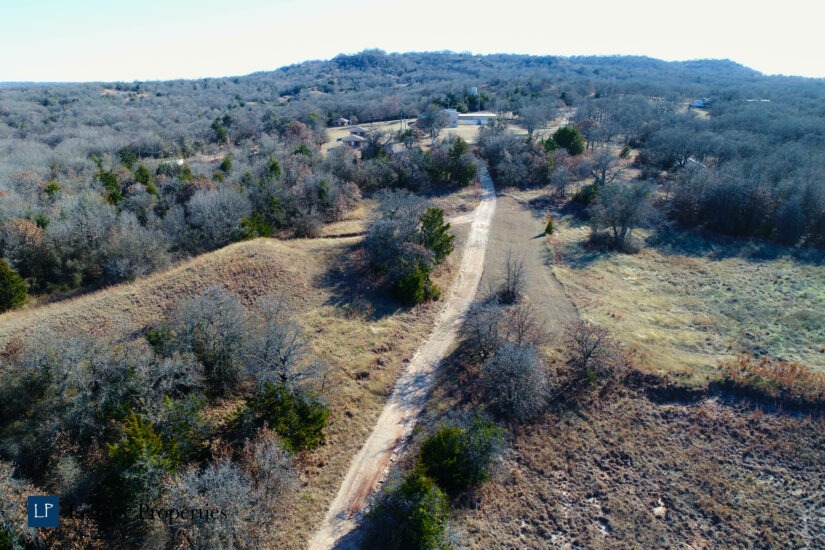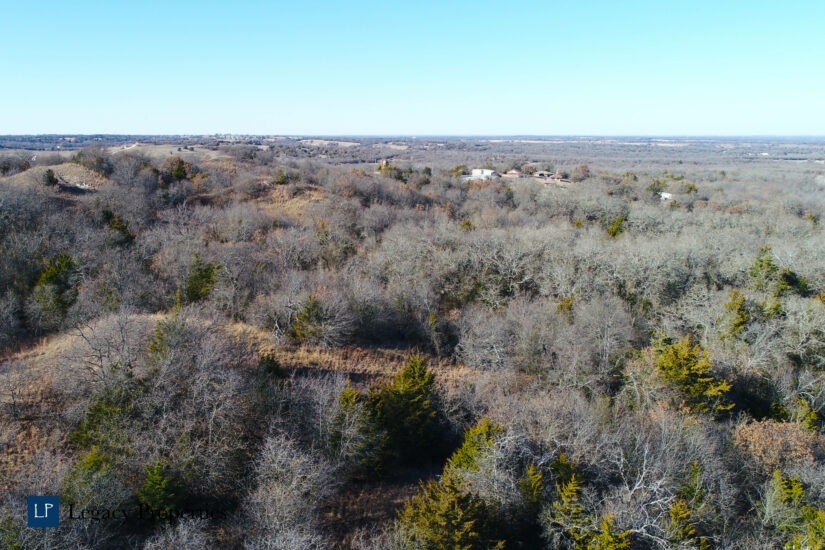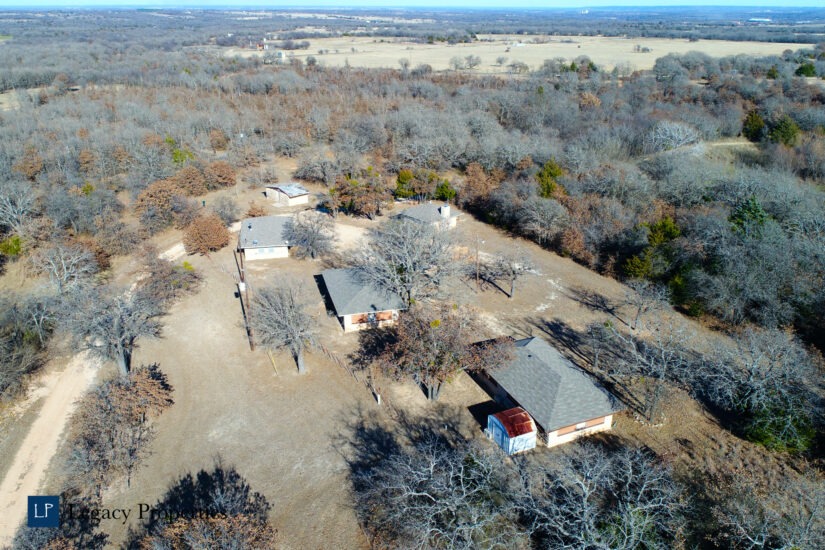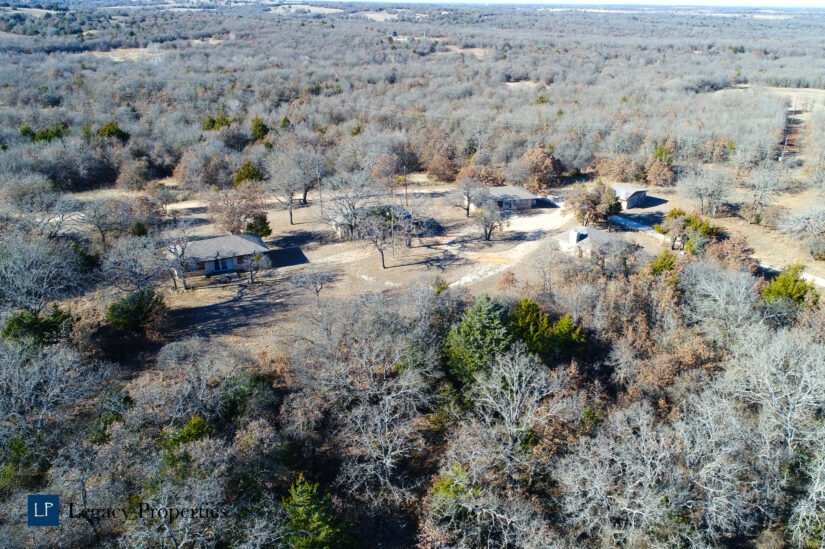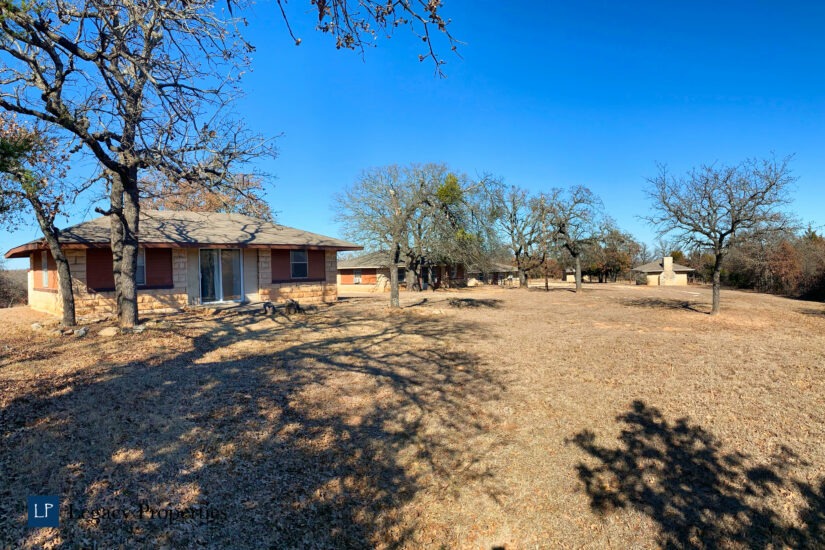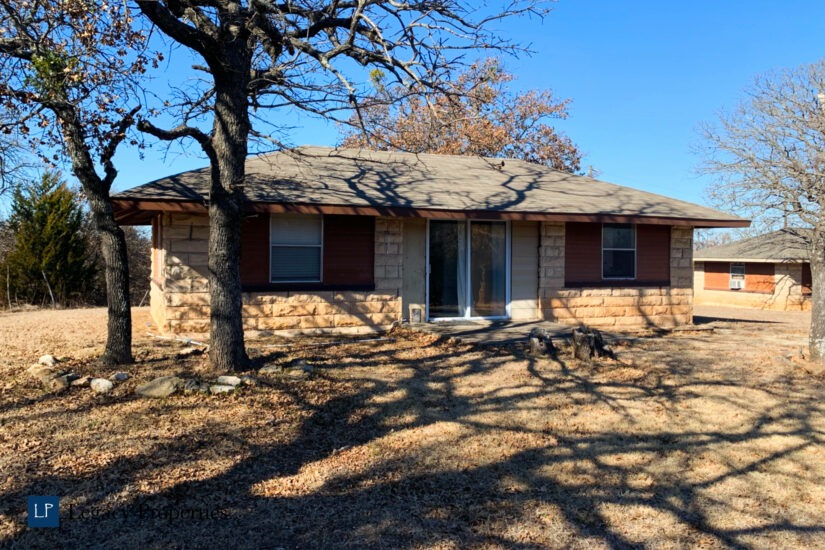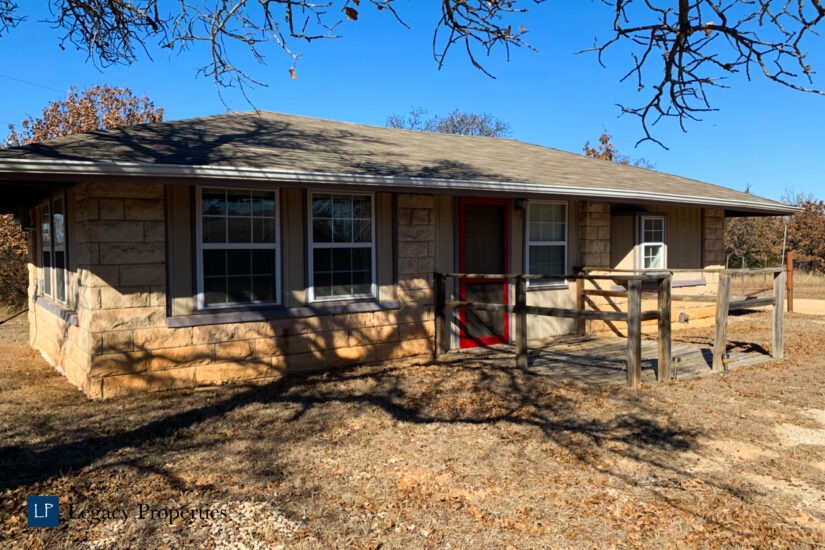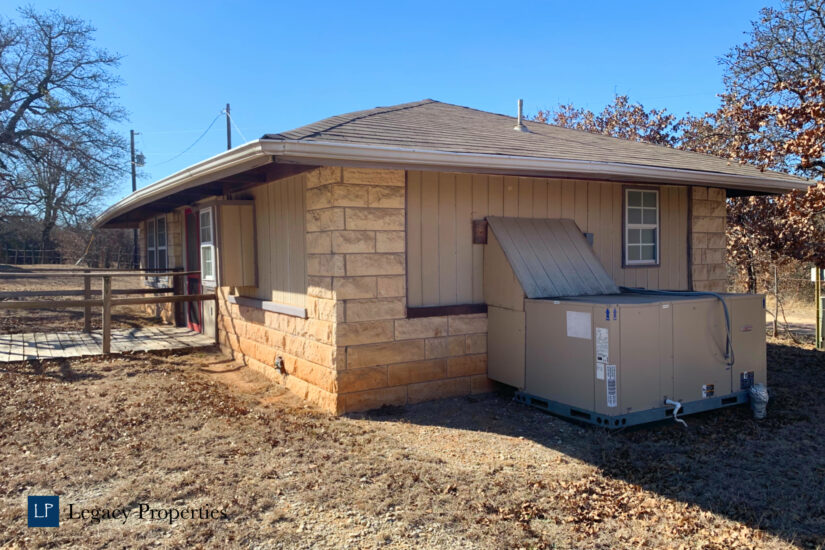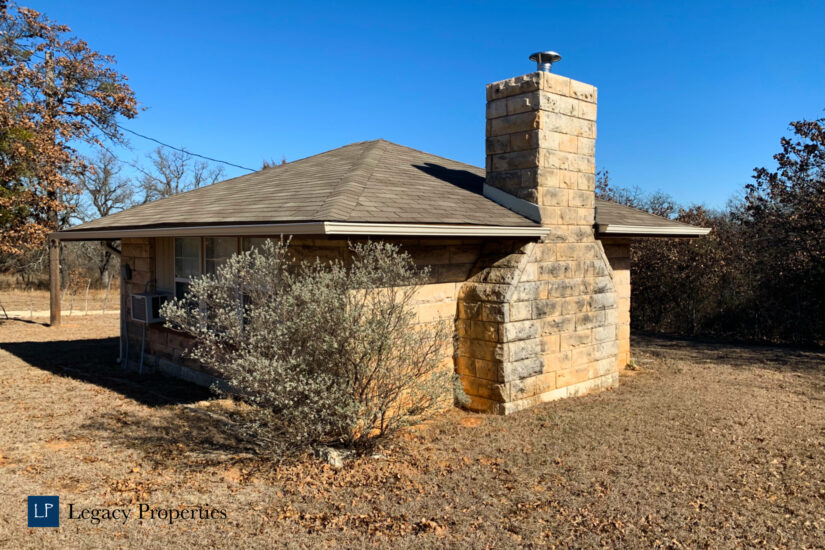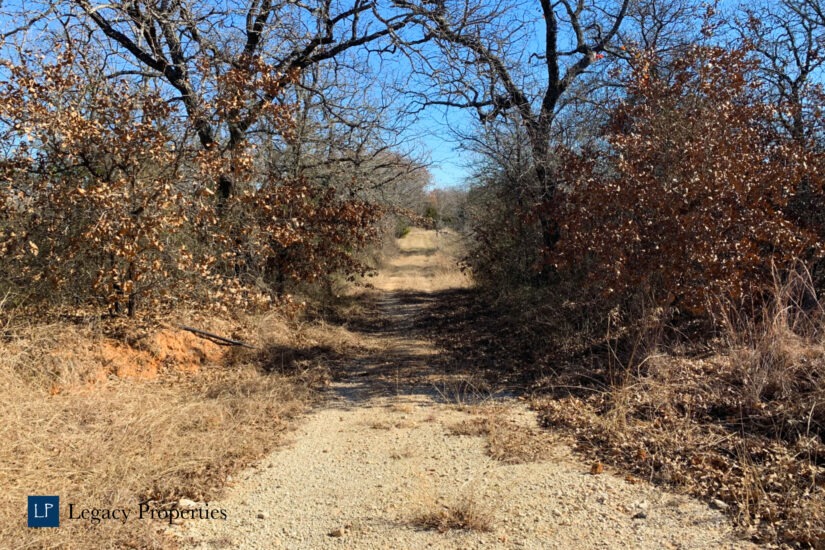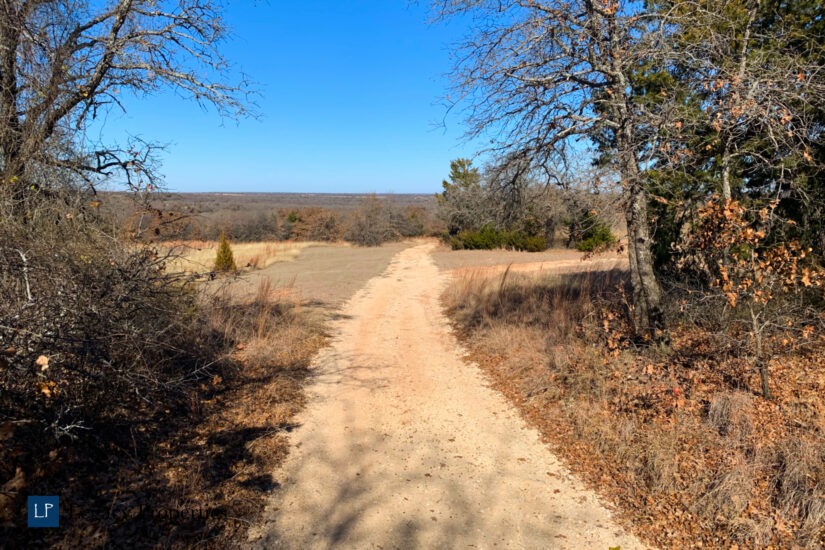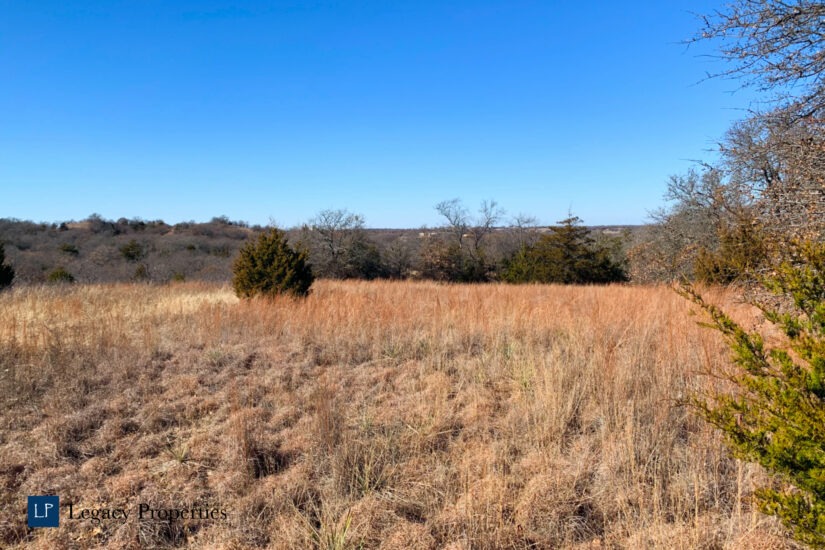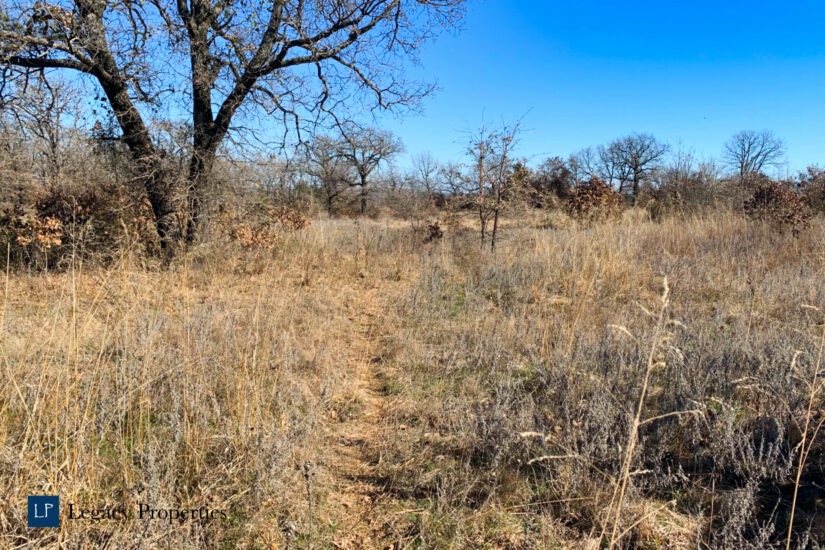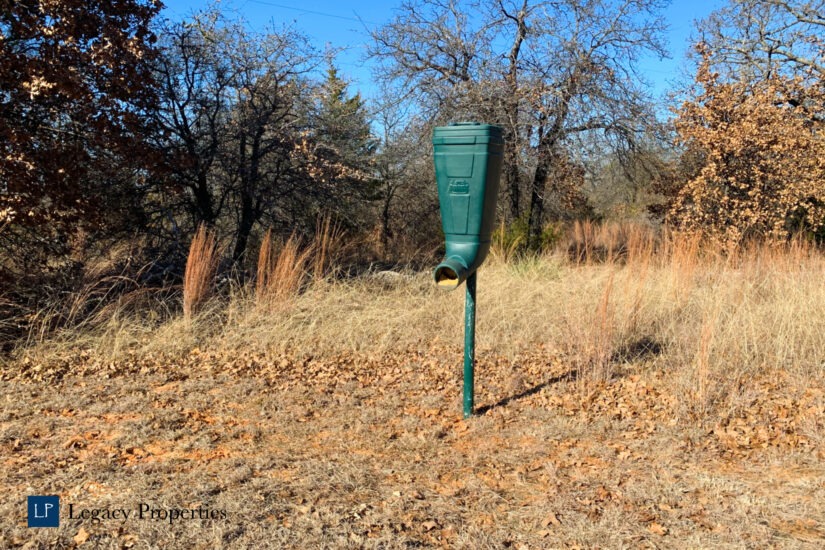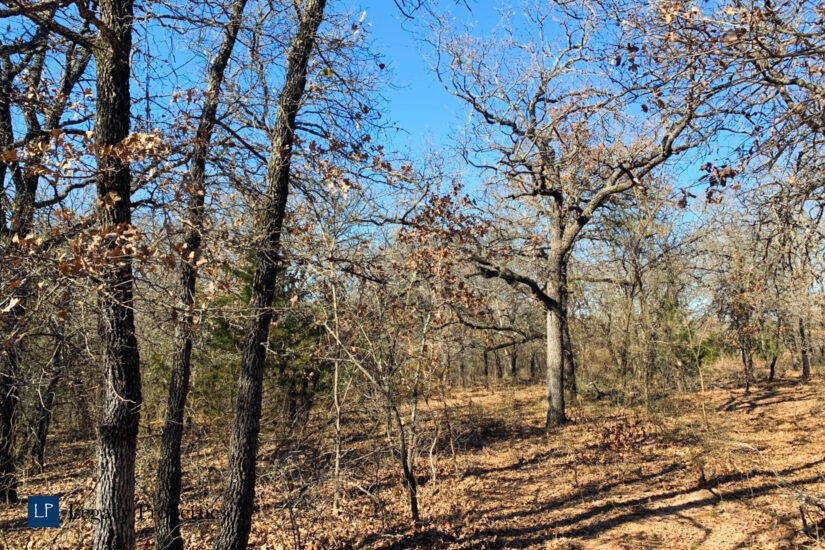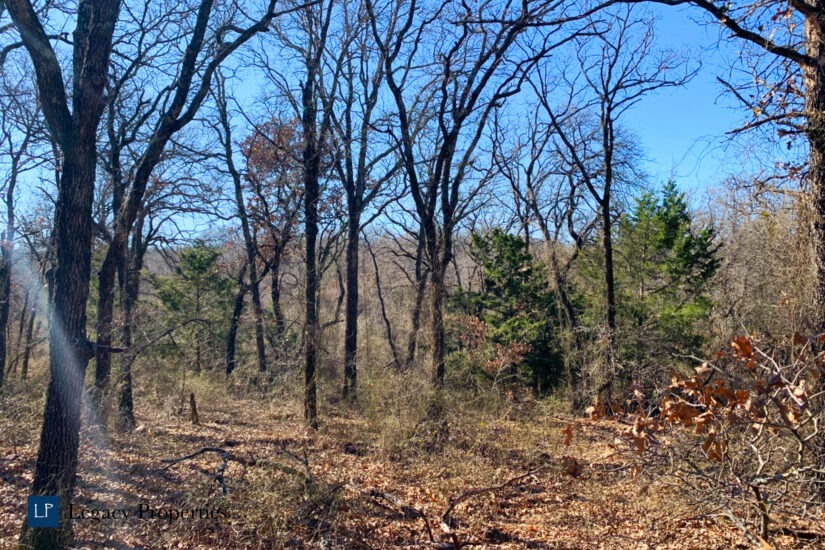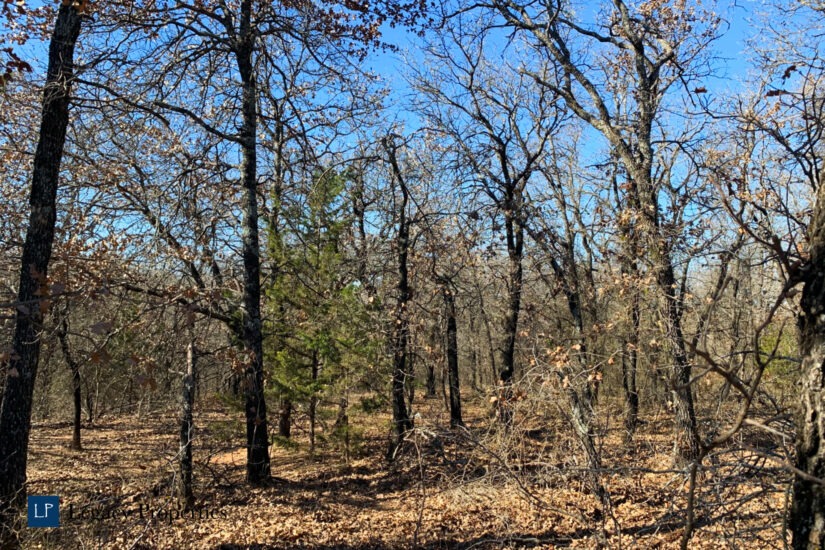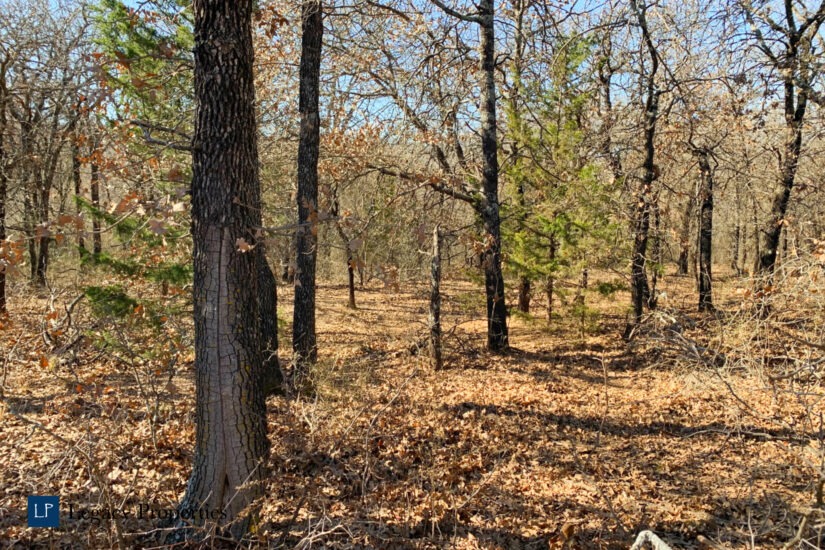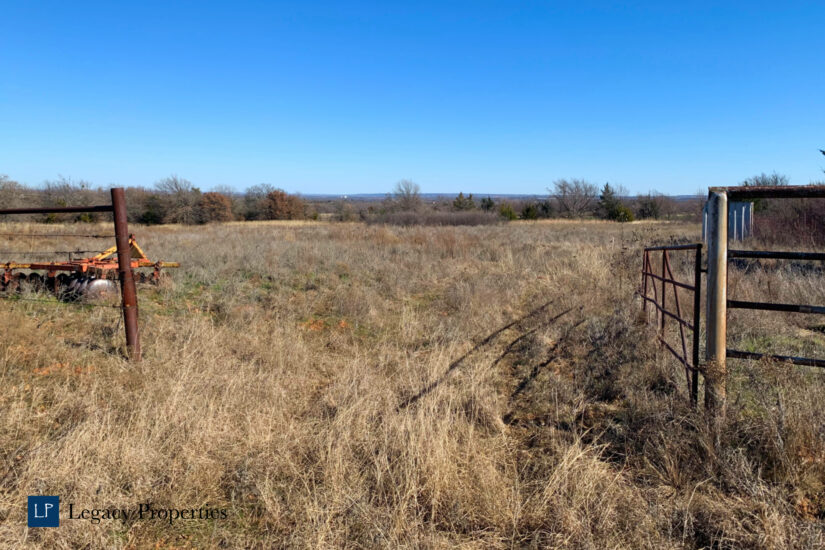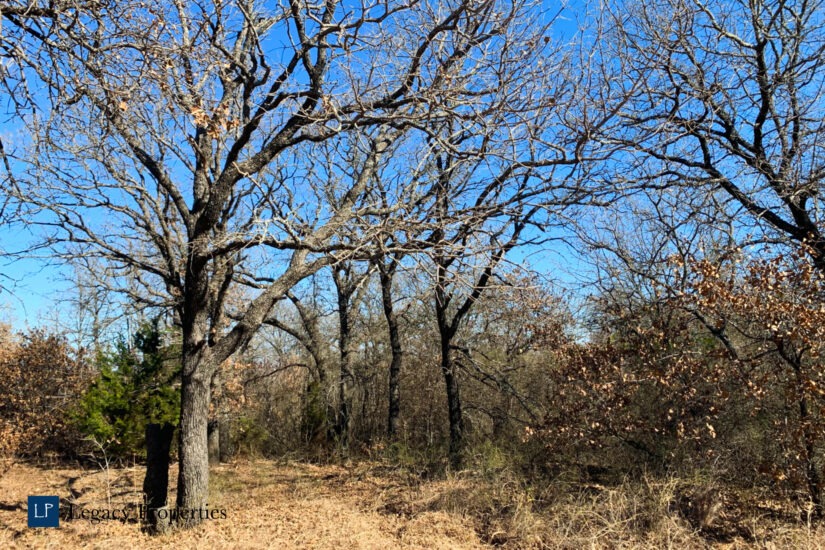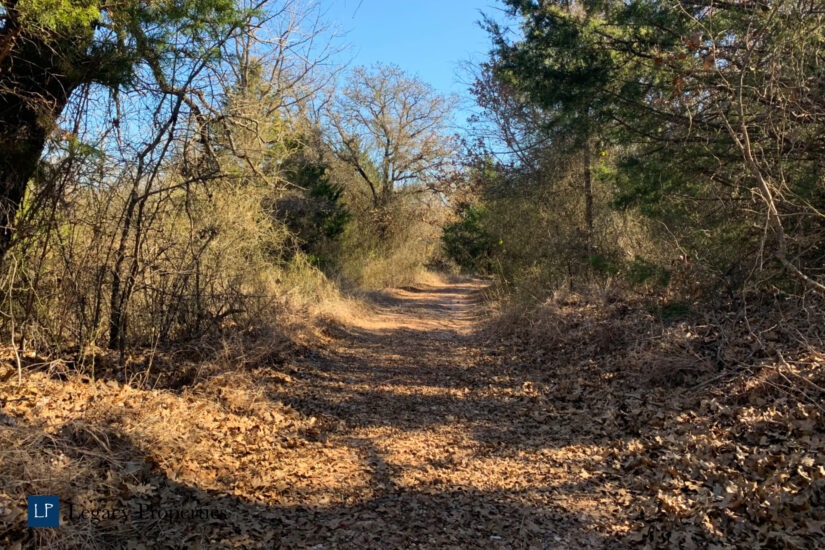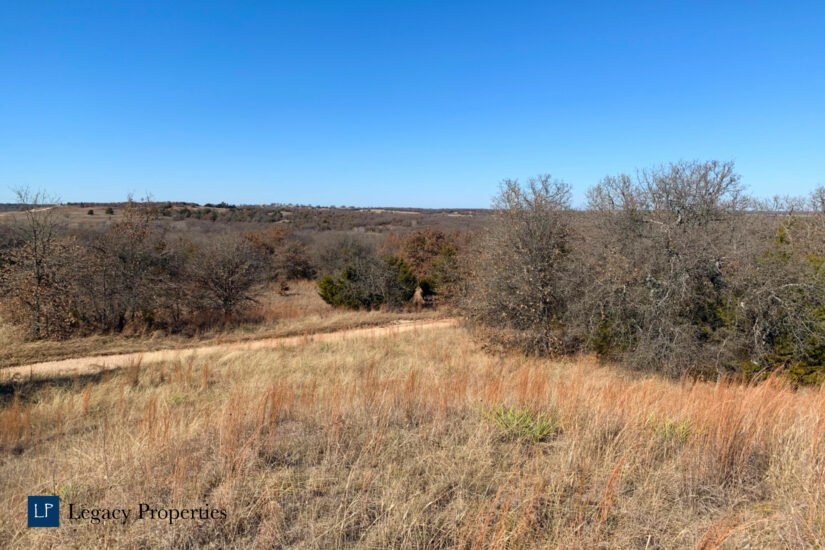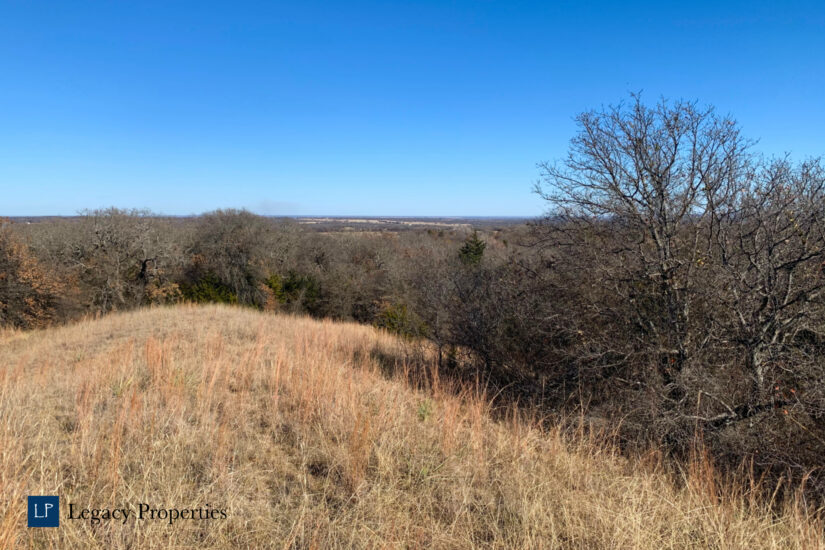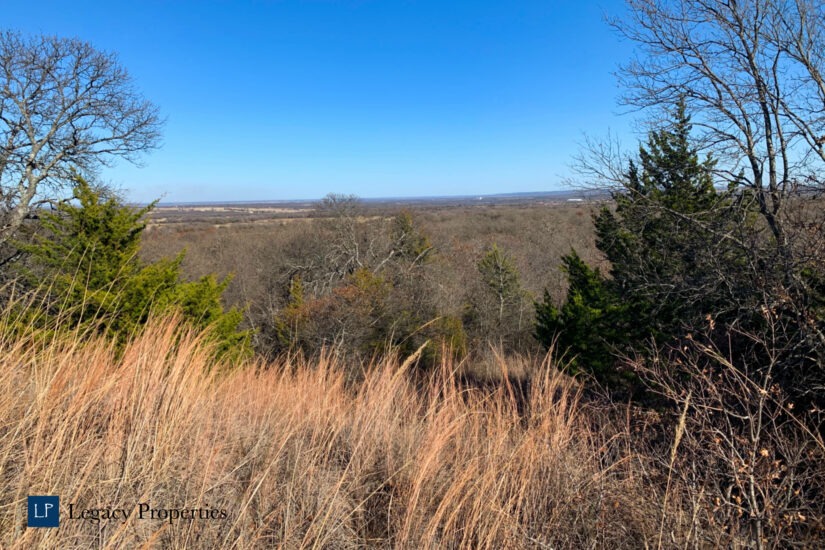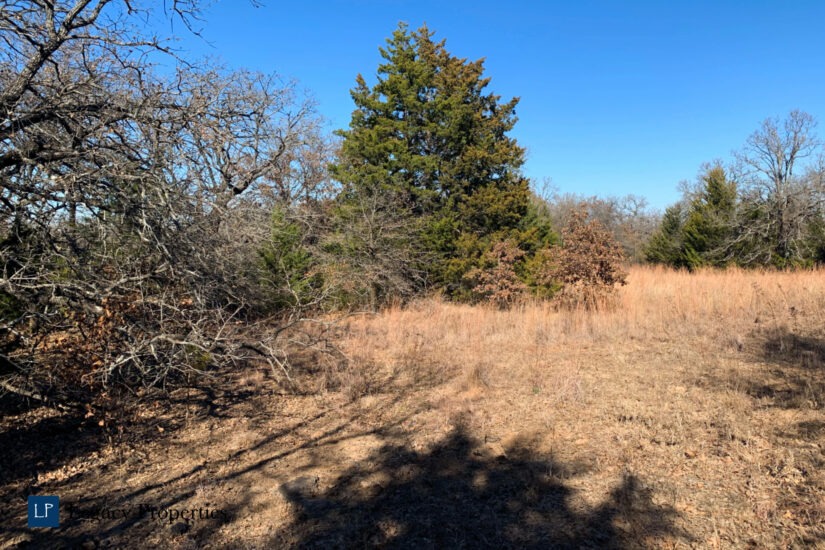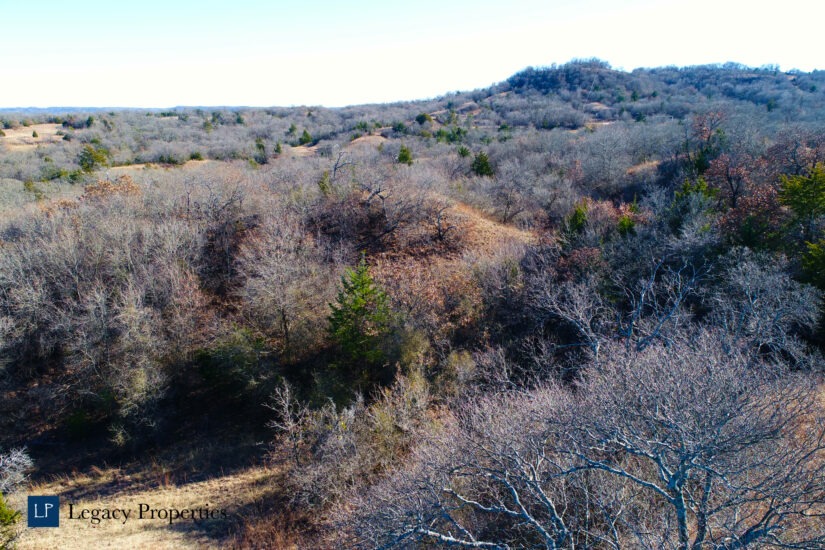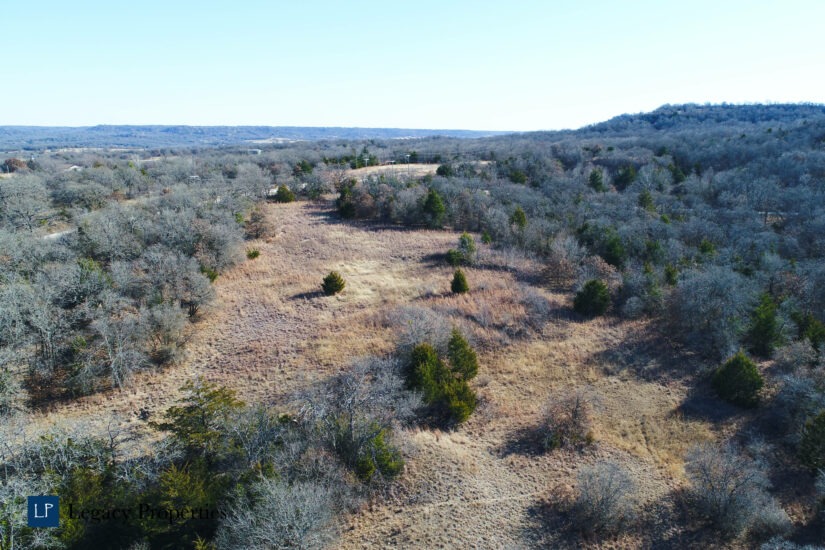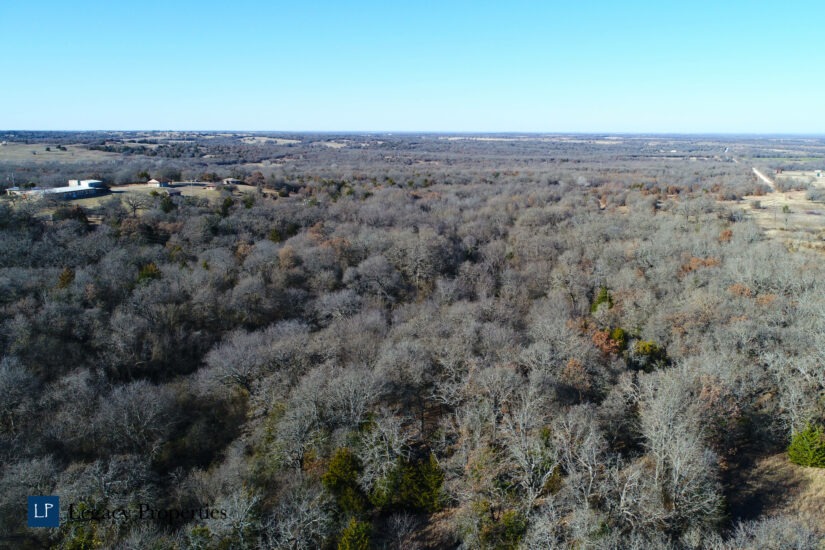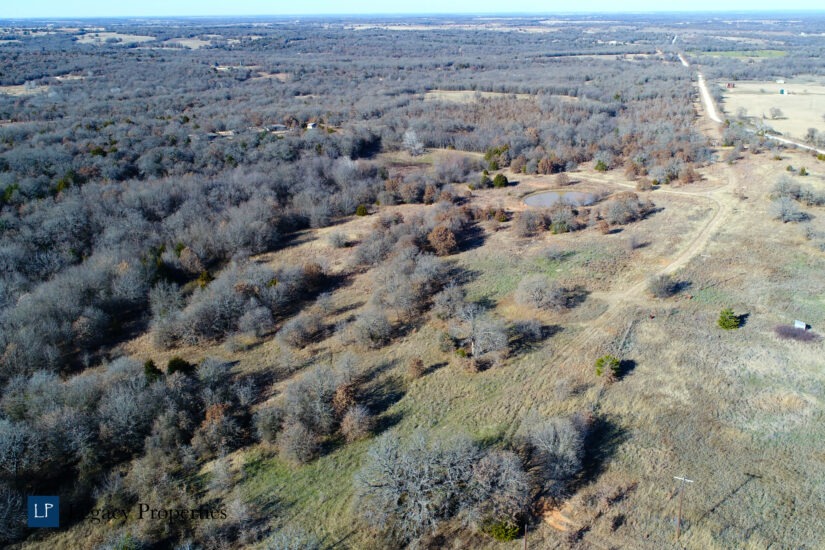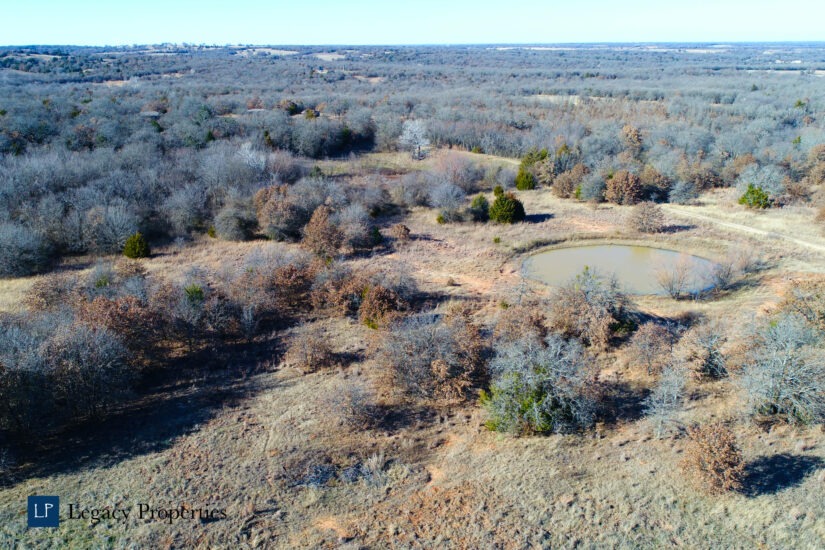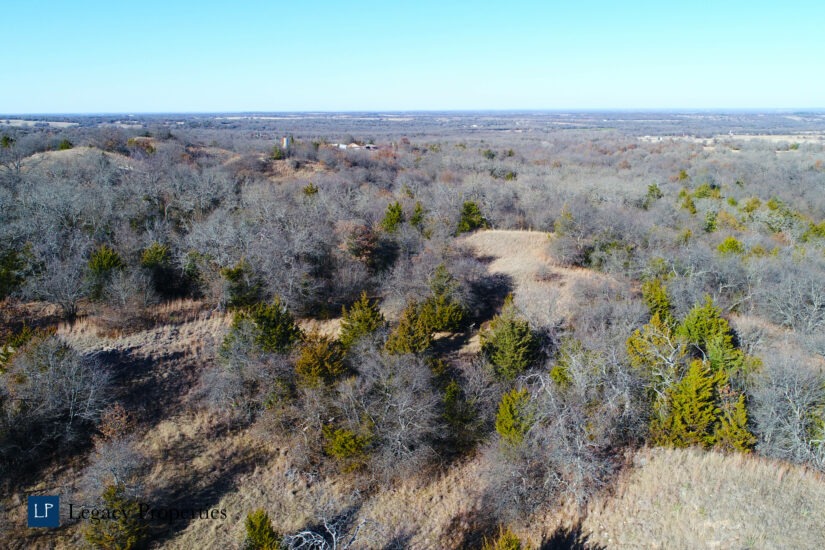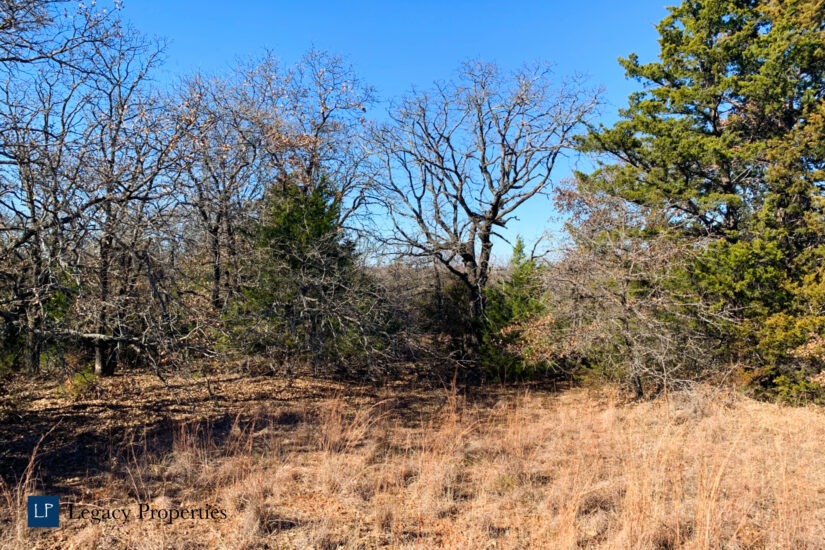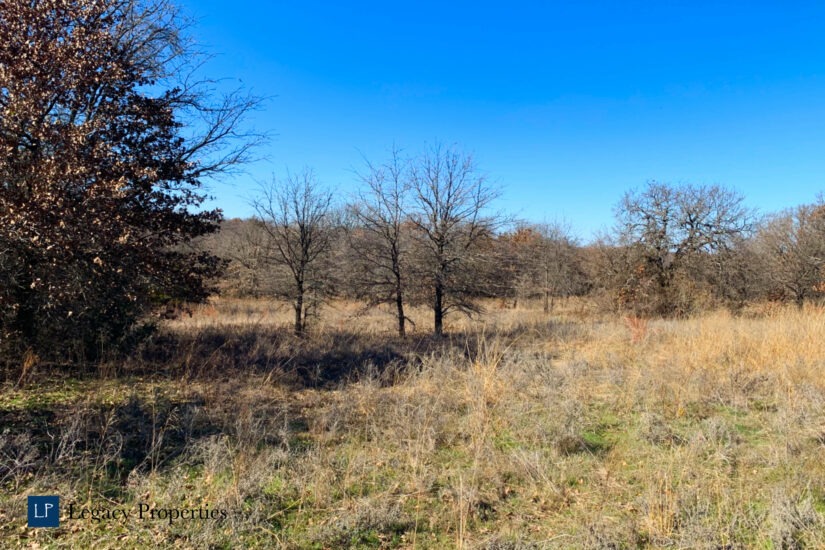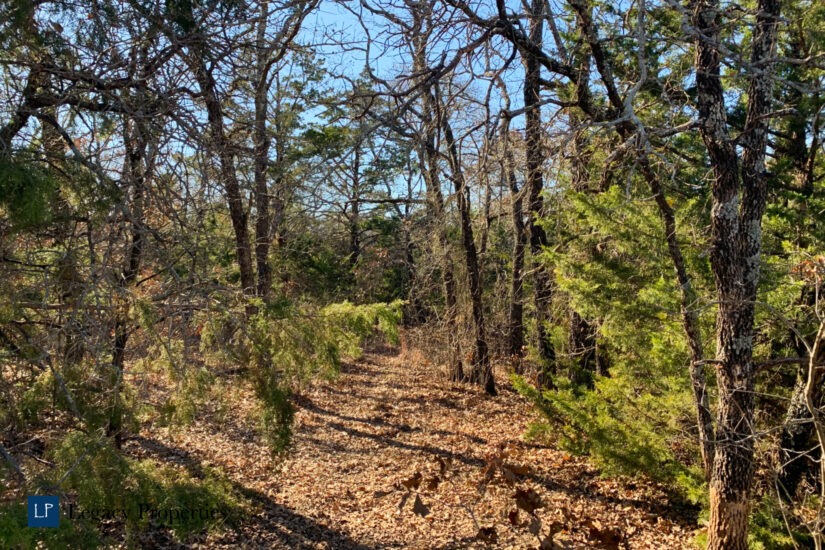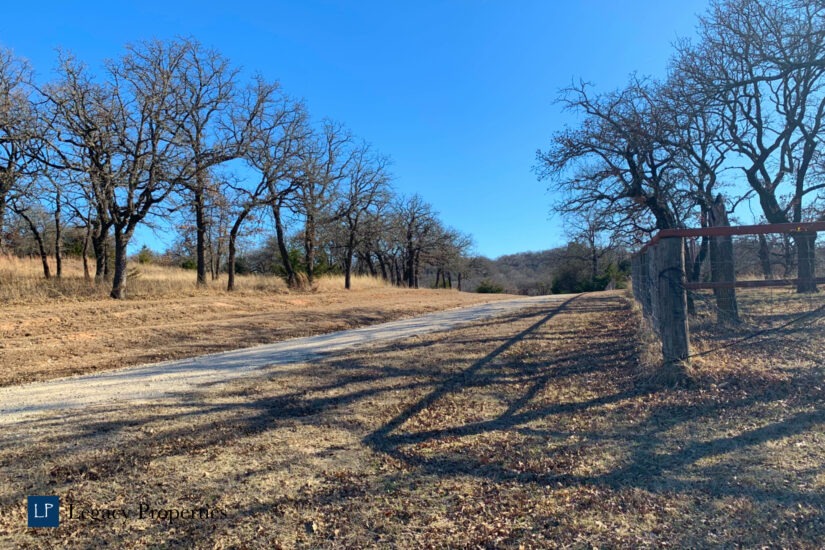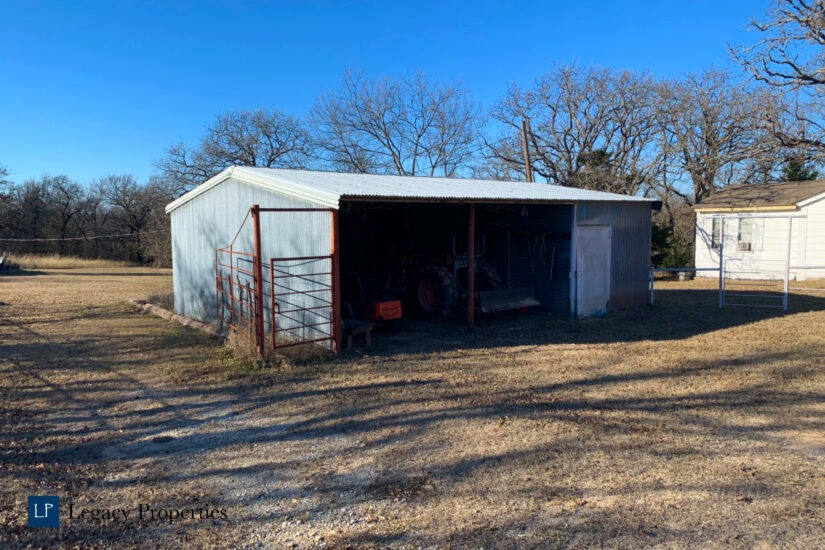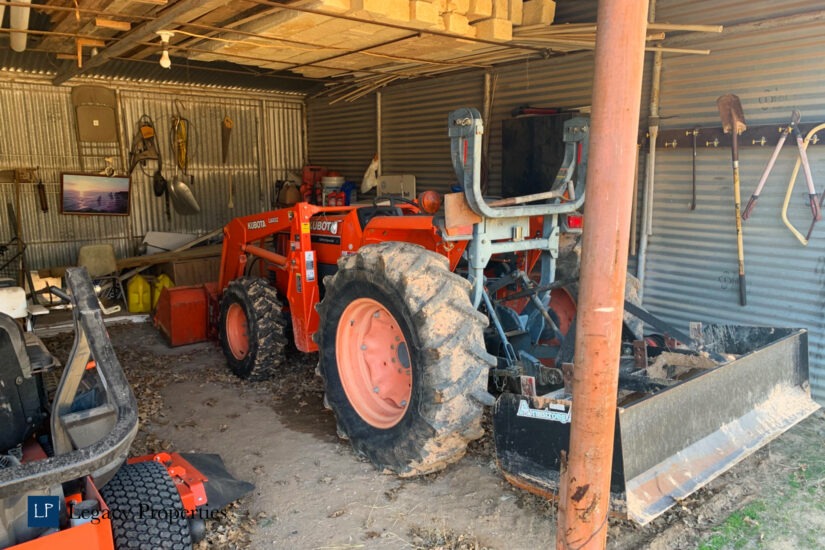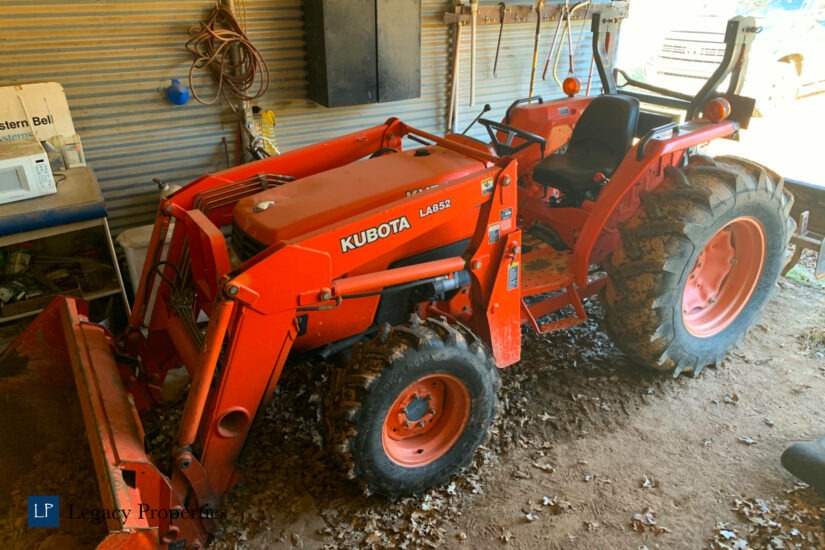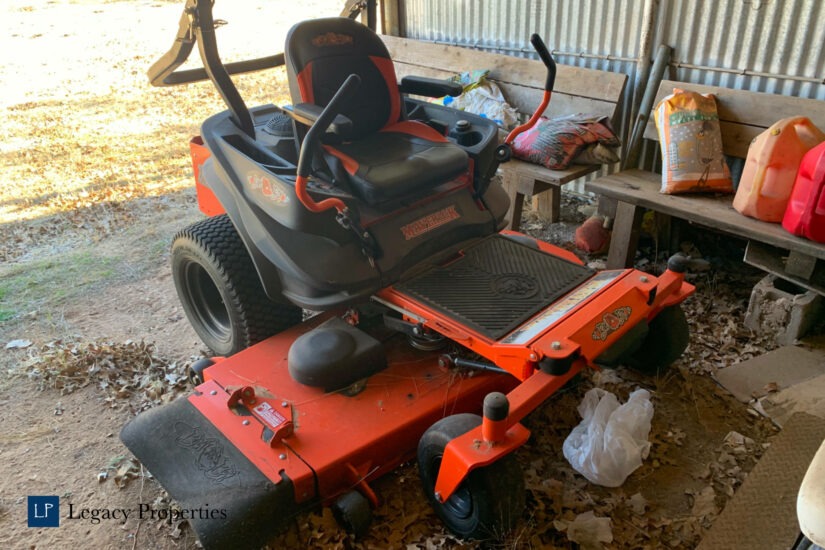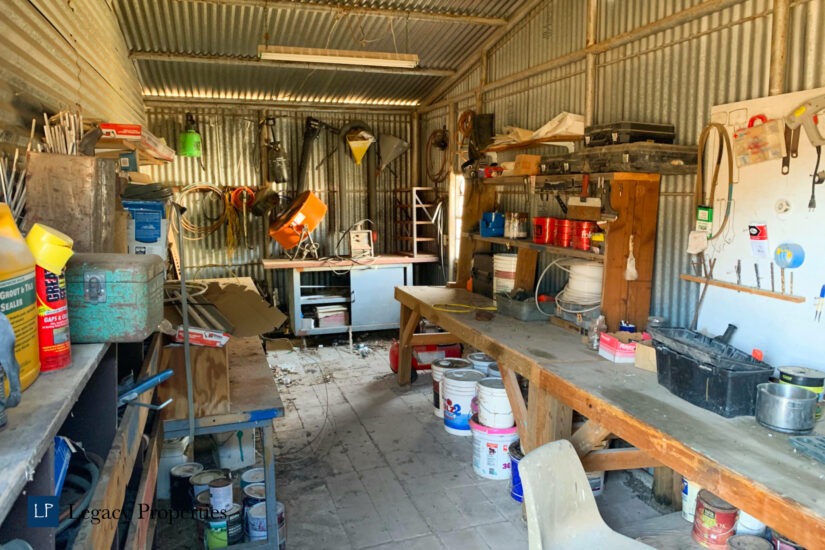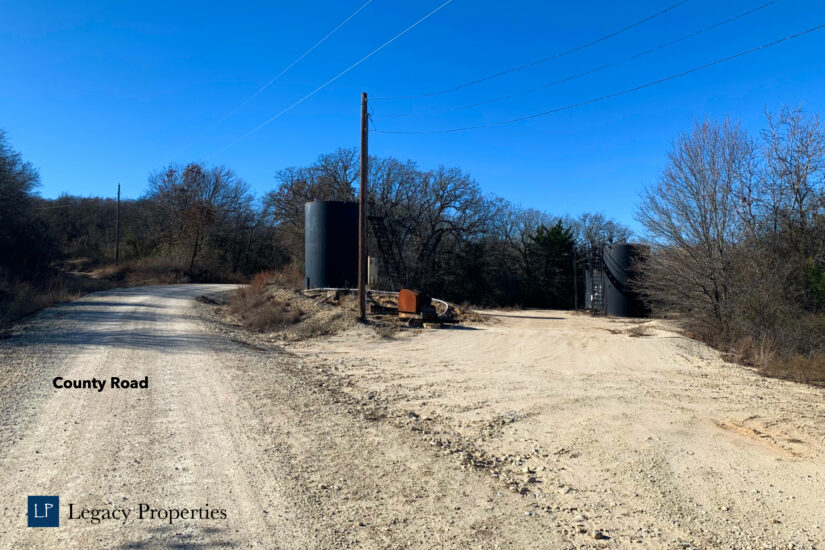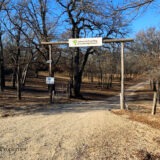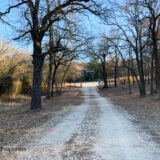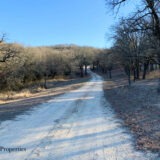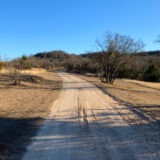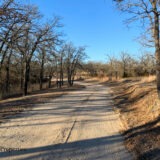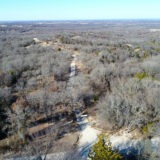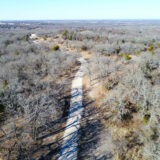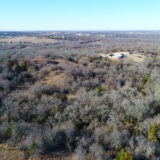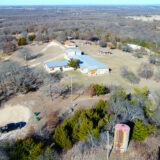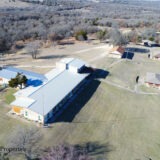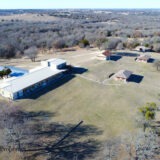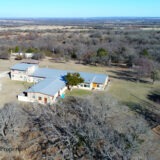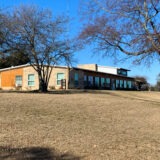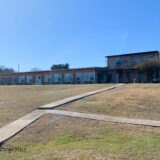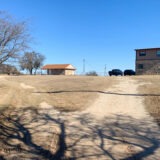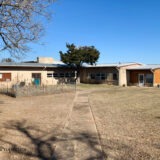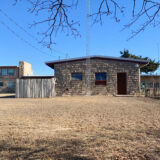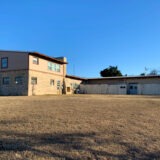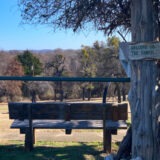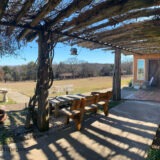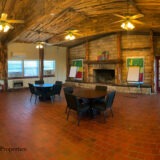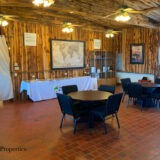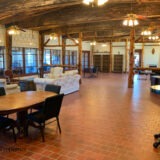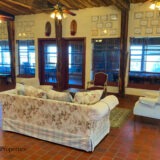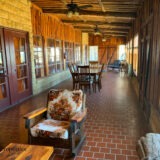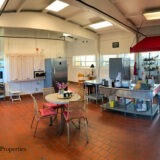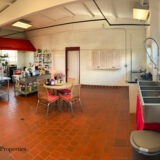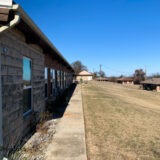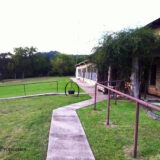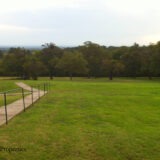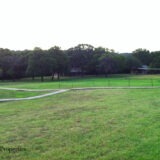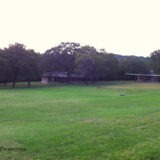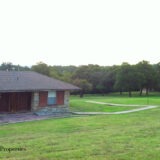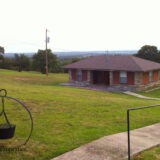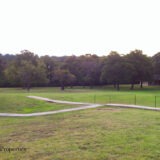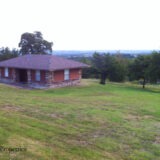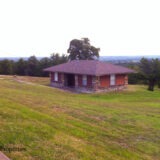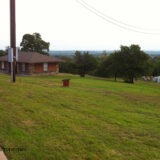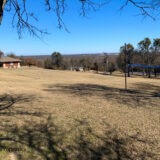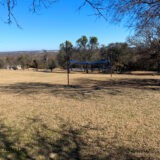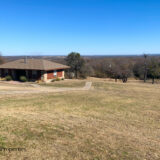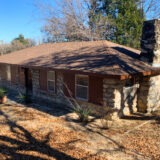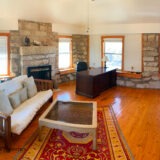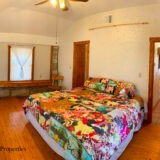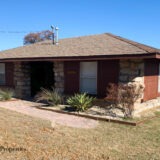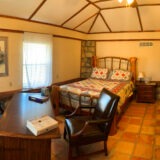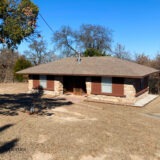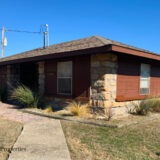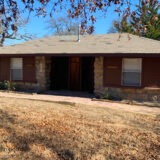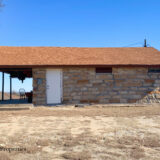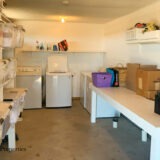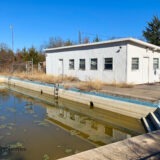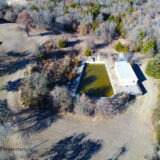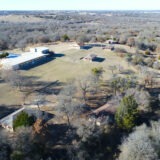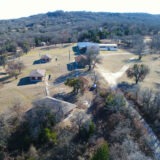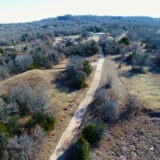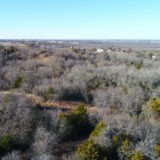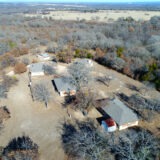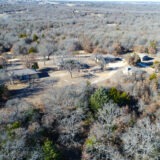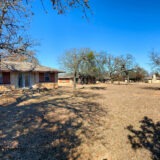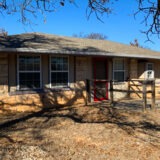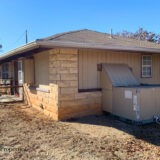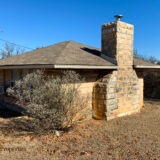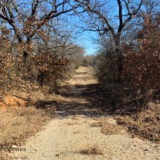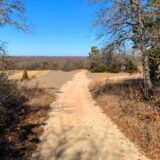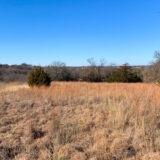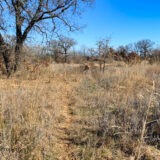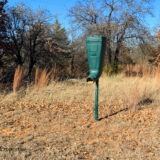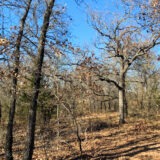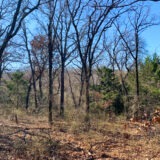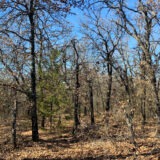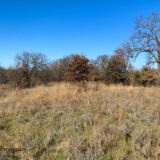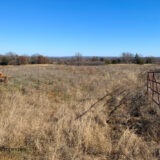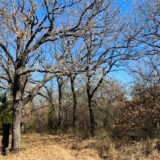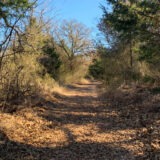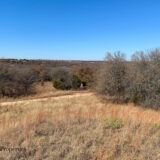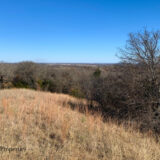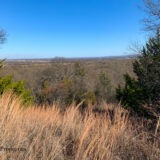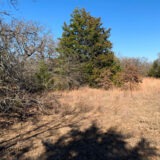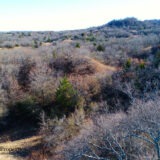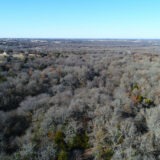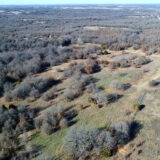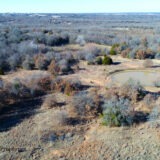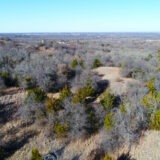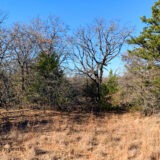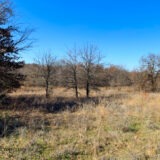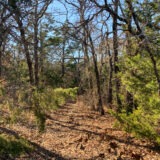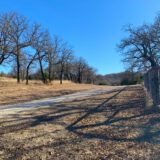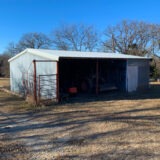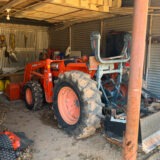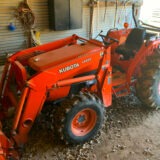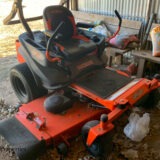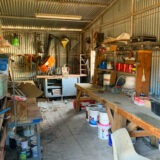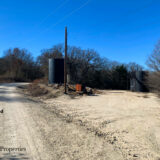 Land / Lot Information
Address:
Montague County, Texas
Acres:
214
Price per Acre:
$6,500
Access:
Gravel Road
Utilities:

Electricity

Water Well

Septic

Wildlife:

Whitetail Deer

Rio Grande Turkey

Feral Hog

Waterfront:

Pond (2)
Description
In the heart of the North Texas Hill Country, the 214.33 +/- acre Letoli Ranch offers possibilities for multiple venues, from a country bed and breakfast to a corporate hunting ranch.  It is close enough to Dallas/Fort Worth to be easily accessible for weekends, while private enough in the Montague County hills to feel a million miles away. Existing improvements offer functionality and immediate tax depreciation, making this a good investment in a prime area of North Texas.
LOCATION:
The ranch is located six miles north of the quaint town of Saint Jo, just after the terrain rolls down from the Gordon Mountain drop.  The first county road along FM 677 after the terrain change is Camp Letoli Rd.; the ranch is one mile down this road at the northwest intersection of Camp Letoli Rd. and Cobb Hollow Rd, with over half a mile of frontage on both of these roads.
Distances to nearby cities are as follows:
Saint Jo:  6 miles
Muenster:  15 miles
Gainesville:  30 miles
Decatur:  45 miles
Denton:  60 miles
Fort Worth:  90 miles
Dallas:  100 miles
The closet municipal airport is in Nocona (3200' runway, 15 minute drive), and commercial airport is DFW (1.5 hr drive).
The Saint Jo-Muenster region of North Texas hosts quite a few rural businesses.  Within 15 miles of Letoli Ranch are three vineyards, three golf courses, two art galleries and multiple restaurants, plus several bed & breakfasts and wedding venues.  This area is growing in amenities, but not in residential subdivisions and population, so it retains that peaceful country feel. 
LAND TERRAIN:
The elevation changes across the ranch from 1160' on the south end to 970' on the north, for a total of 190' of terrain variance.  The east side has a long valley running through it.  At the end of this valley a dam was built decades ago for a small lake, but the lake leaks and won't hold much water now.   If it were reworked and dug out, a really nice fishing lake could be built there.  Another valley in the southwest corner offers a second potential lake location.  One small pond is currently located on the northeast side.
The land hasn't been grazed in years and has thick native grasses in the meadows.  Mature oak trees and scattered cedars blanket the hills and valleys, providing excellent cover for wildlife and privacy from any end of the property.  The ranch has not been hunted in years but corn feeders have been kept going every season.  For hunting, you will find an excellent whitetail deer population, plus turkey and feral hog.  Montague County consistently produces native trophy bucks year after year and is a four deer-two buck county.  The 800 acres across the road to the south is high fenced and the neighbors to the east and west are used as grazing pastures, so there is minimal hunting pressure around the property.
The multiple hills and draws running through the ranch offer scenic horseback riding and hiking trails. Letoli Ranch's landscape, with its views of the surrounding North Texas countryside, create a relaxed atmosphere as soon as you enter its gates.
IMPROVEMENTS/FACILITIES:
This ranch was originally a developed as a retreat center for Camp Fire youth in the 1950s.  Multiple cabins and facilities were built then, to include:
1x Lodge-Dining Facility
5x 1 BD/1 BTH single cabins
4x 1 BD/1 BTH duplex cabins
1x 1 BD/1 BTH cabin with living room & small kitchenette
1x Laundry room
1x Small metal shop & equipment carport
The lodge is approximately 8,000 sq ft and includes a large gathering room with a wood burning fireplace, open multi-use/meeting room, long sun room currently used for dining, four offices, kitchen & storage rooms, bathroom and an upstairs that contains multiple rooms too, including one bedroom with its own fireplace.  The lodge received a new metal roof in 2010 and has lots of cedar paneling and rustic finishes.  It is heated and cooled via window units and gas floor heaters.  At one time, the owner kept an organic garden just behind the building.  The lodge sits on top of a hill overlooking five of the cabins, with views that stretch all the way across the Red River valley seven miles away.
The cabins' square footages range from 552-720, per the tax appraisal district.  Most of these have newer asphalt shingle roofs; the exteriors are stone and wood, with either CH/A or split units to heat and cool.  Three of the cabins have fireplaces.  The floors are either plank hardwood or Saltillo tile.  Some of these cabins have had recent renovations and are in good condition; a few need a little work done to them, and a couple need a lot.  Six of the cabins are located around the lodge in the middle of the ranch, with the other four located at the north end.
These buildings have electrical lines ran to them and are on one central water system with lines come from one main water well and storage tank.  High speed internet is available from NorTex, as well as a telephone land line.  Propane gas is stored on site, and there is a trash service that picks up trash once per week.  
Additional structures include an old wood frame house and several older outbuildings.  While these could all be restored, the cheaper route would probably be to demo them.  A large swimming pool is on site too, but it is not currently working and will take an estimated $30K to make it operational.  The equipment shed is functional and includes a small shop with 220 amp connection in place.
Based on the county tax appraisal, you can expect around $400,000 in tax depreciation through the ranch's buildings.
A wonderful main entrance on the south side brings you into the property.  After entering through an electronic gate, you drive down a gravel road that winds through towering tree groves for almost half a mile before arriving at the ranch lodge.  The road continues through the property up to the north border, where it turns and goes along the lake dam and across the bottom pasture before ending at a gate at the NE corner that takes you back out to the county road. 
The whole perimeter has a barbed wire fence around it.  A older riding pen is located on the east side of the ranch too.
PERSONAL PROPERTY TO CONVEY:
The owner has a few select items to retain, but most of the cabin and lodge furnishings will convey at closing, including linens, furniture and appliances.  Also, a Kubota tractor with road grader & front-end loader, Bad Boy zero turn mower and various tools will convey.
MINERALS:
The owner does not own any mineral rights, so there are none to convey.  The ranch is currently under a pooled lease with a total of 572 acres.  It DOES NOT have any active oil wells or pump jacks on it, just three storage tanks and an injection well on the south side right off of the county road.
PROPERTY TAXES:
The annual taxes in 2019 were $6,668.45, which included a wildlife tax exemption on the land.
BROKER NOTES:
This ranch offers endless possibilities for use, and while it does have multiple buildings already on it, in a lot of ways is still a raw piece of land to be developed.  Building additional interior roads would grant more access around the property and would allow you to more easily use the land.  With county roads on two of its four sides, you can develop more entrances as needed too.  Electricity is already located at several locations on the ranch.  Well water should be able to be obtained within 200', which is typical of wells in that area.
Suggested uses for Letoli Ranch include:
Bed and breakfast
RV park – travel destination
Hunting club
Corporate retreat
Private family getaway
Ministry retreat center
With its unique terrain changes and tree cover, you could develop several of the above ideas at same time, all functioning independently at different ends of the property.
LIST PRICE:
Letoli Ranch is being offered for $1,393,145, or approximately $6,500/acre, including the improvements and personal property referenced above.
CONTACT:
For more information about this ranch or to set up your private viewing, contact agent Beau Byars at cell phone (940) 224-3183.
*Land, improvements and personal property are being sold "as is, where is"; Buyer to inspect and verify condition of anything of concern.  All showings require Buyer pre-qualification.  Buyer's agents must be disclosed upon initial contact and be active in all showings and inspections to participate in full commission split.
Contact Agent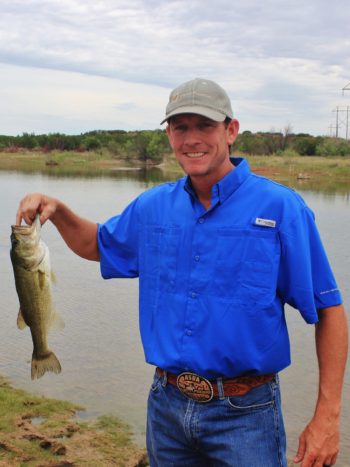 Send an email using the form below.