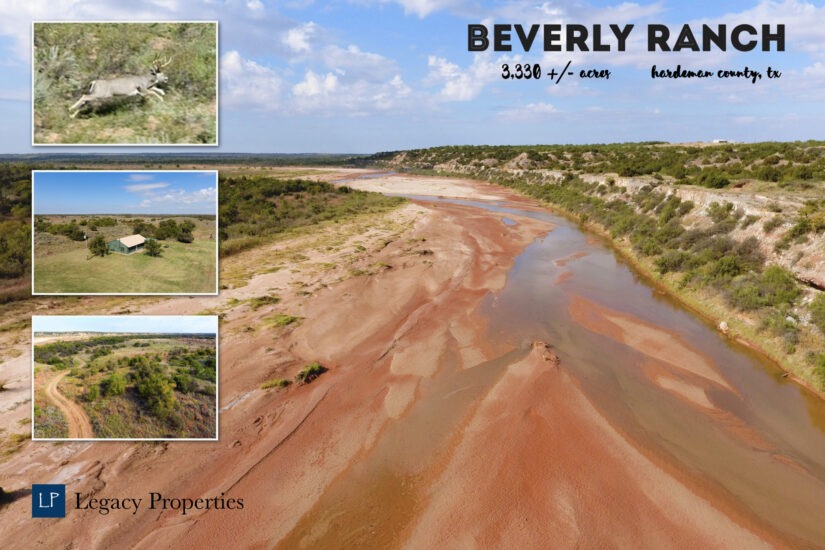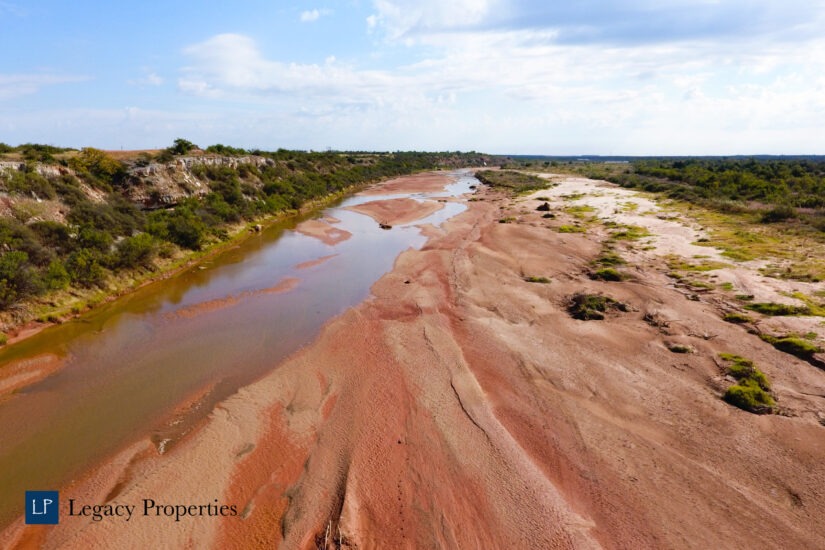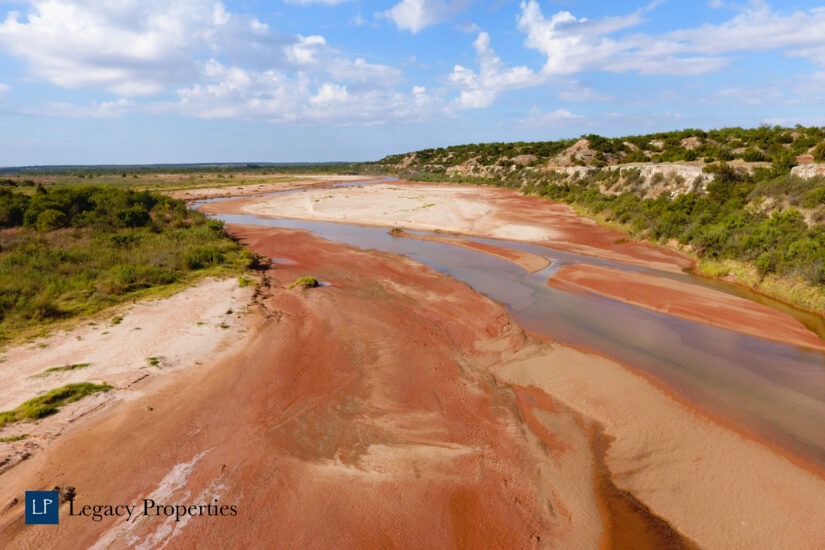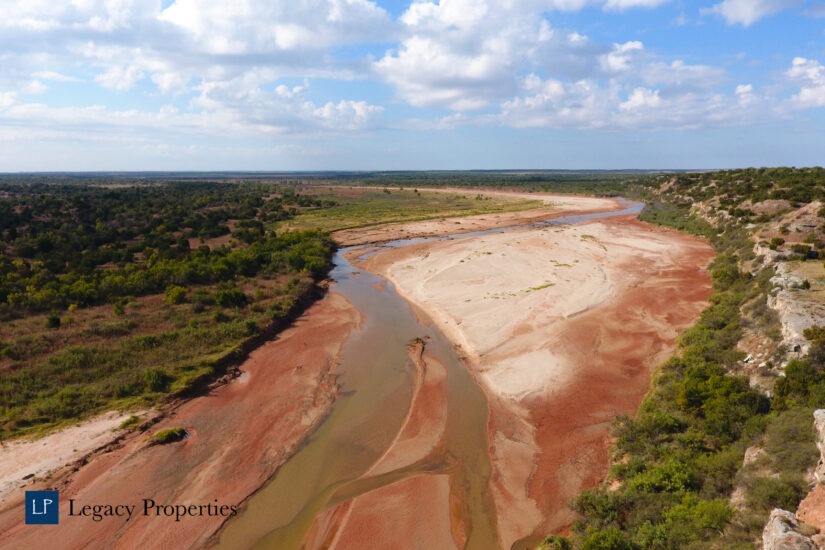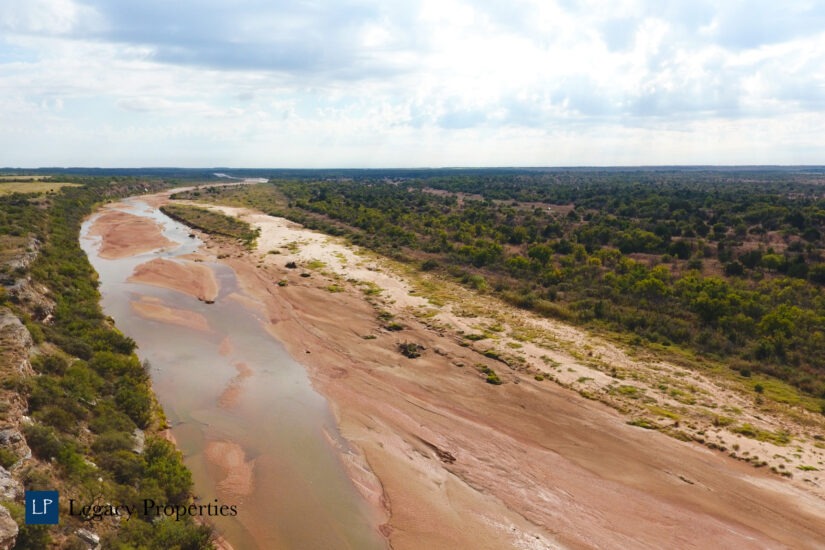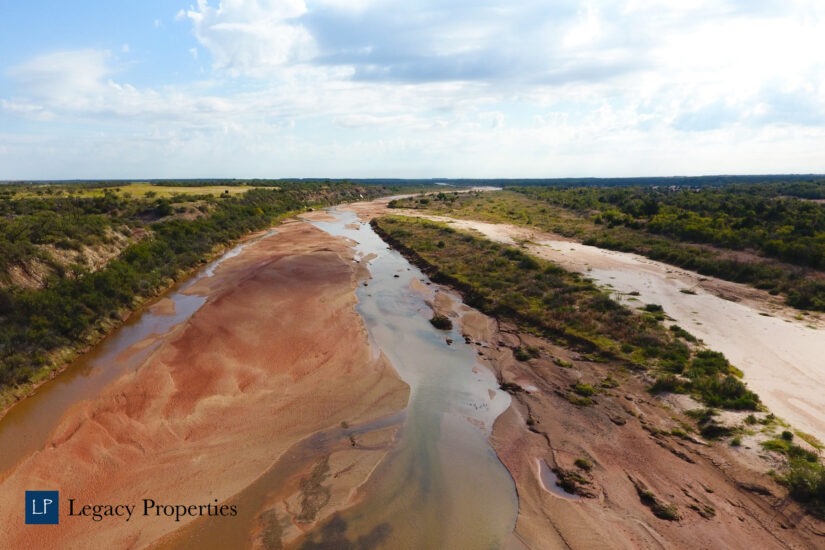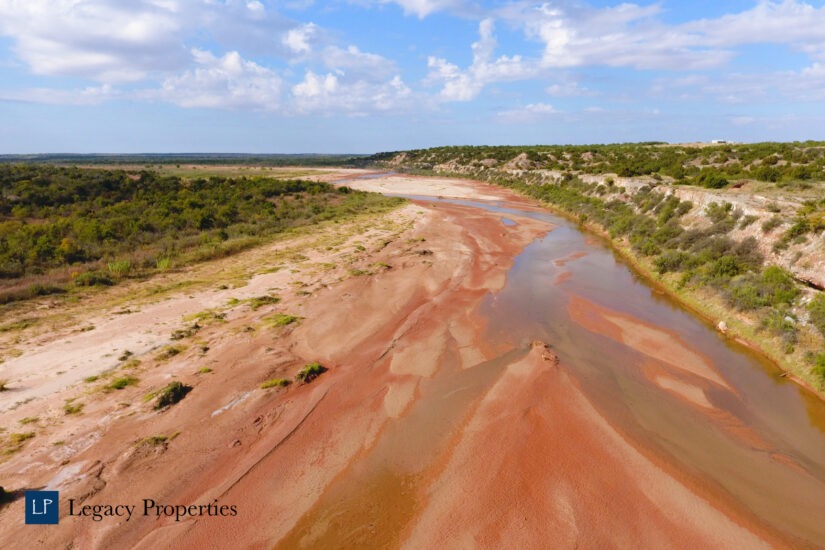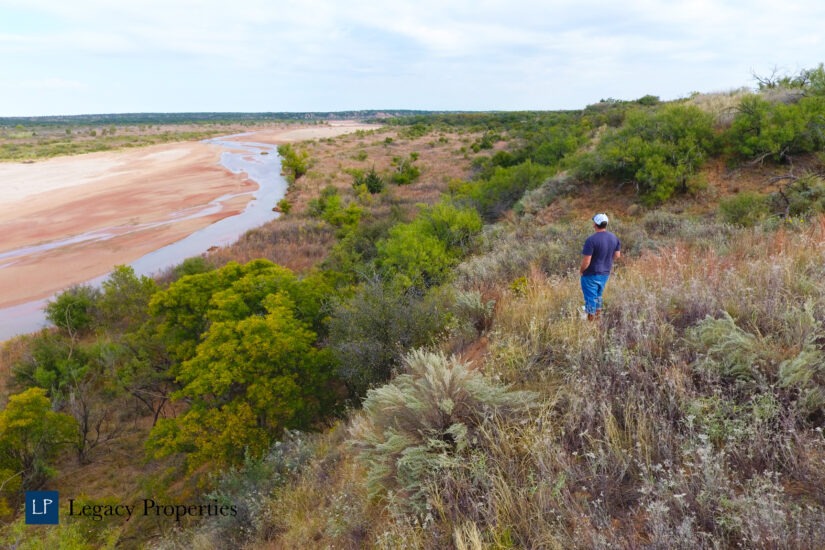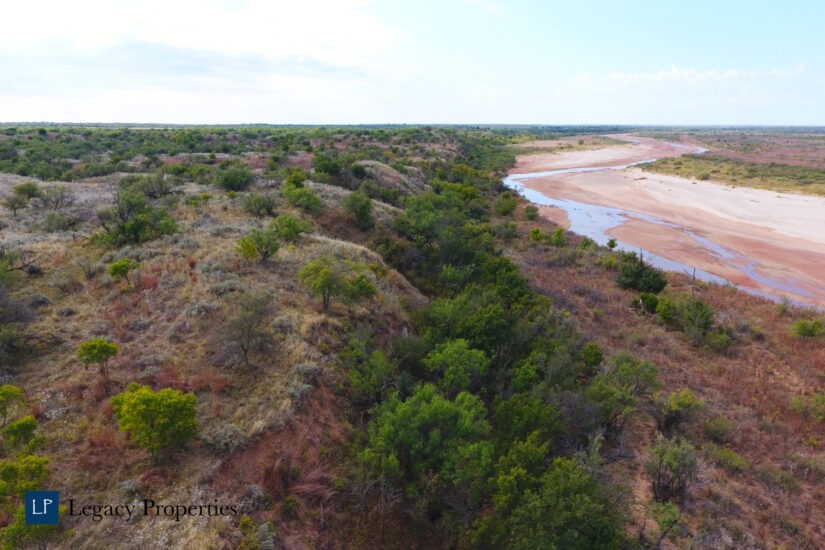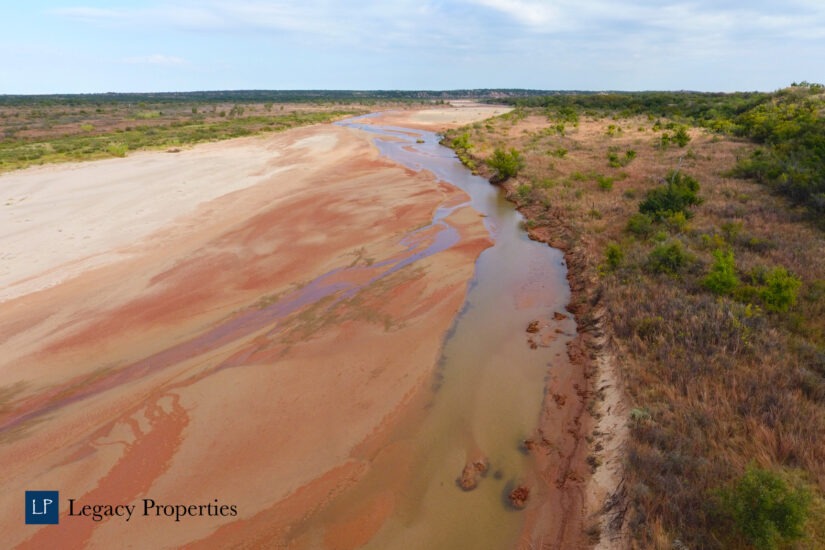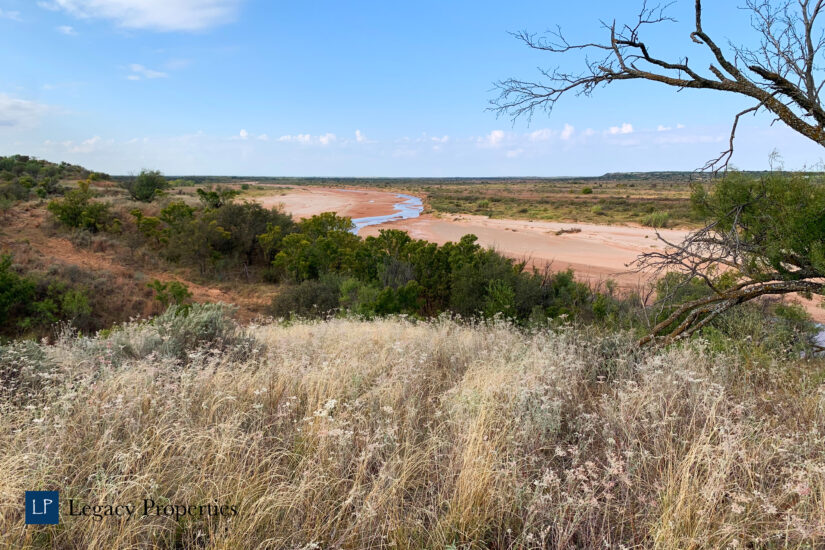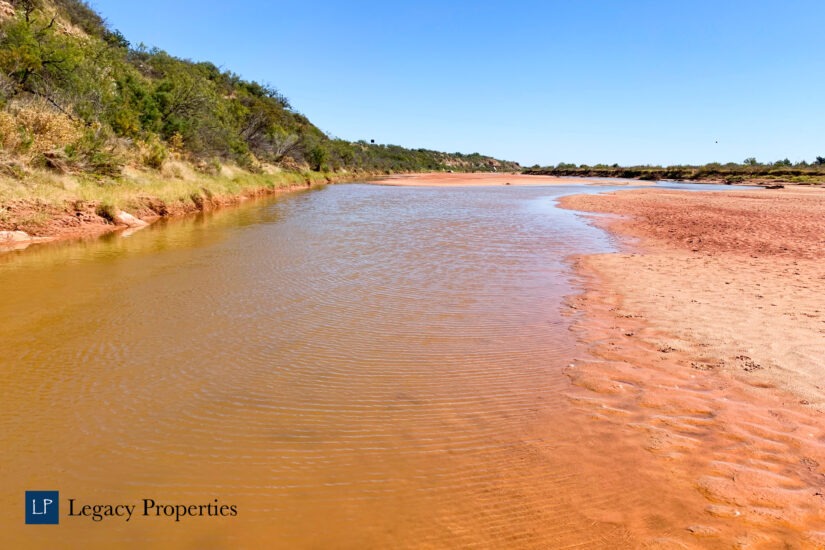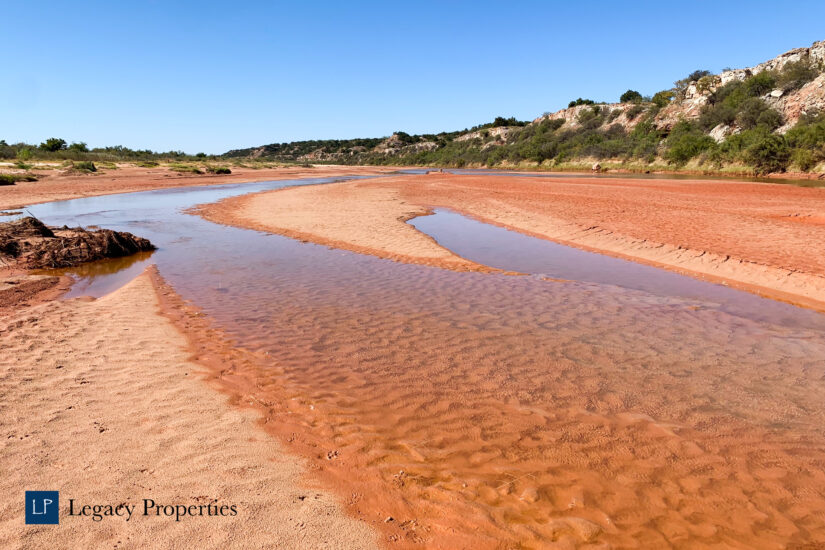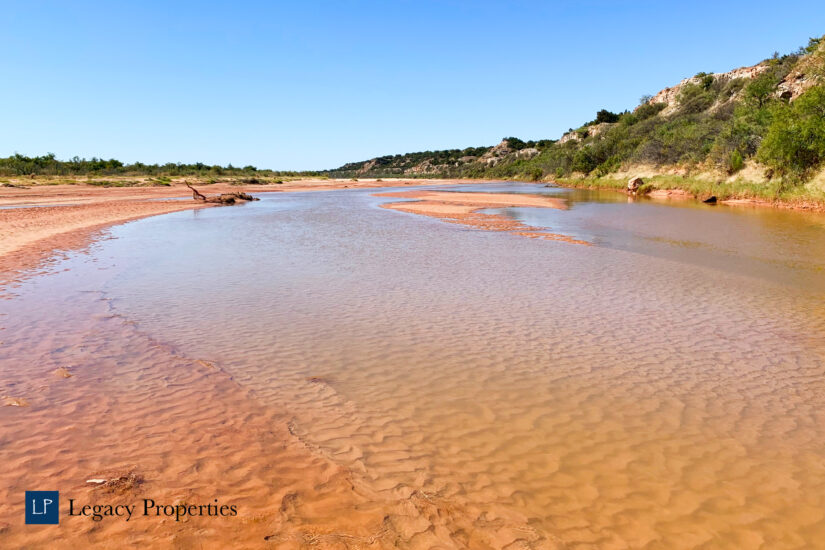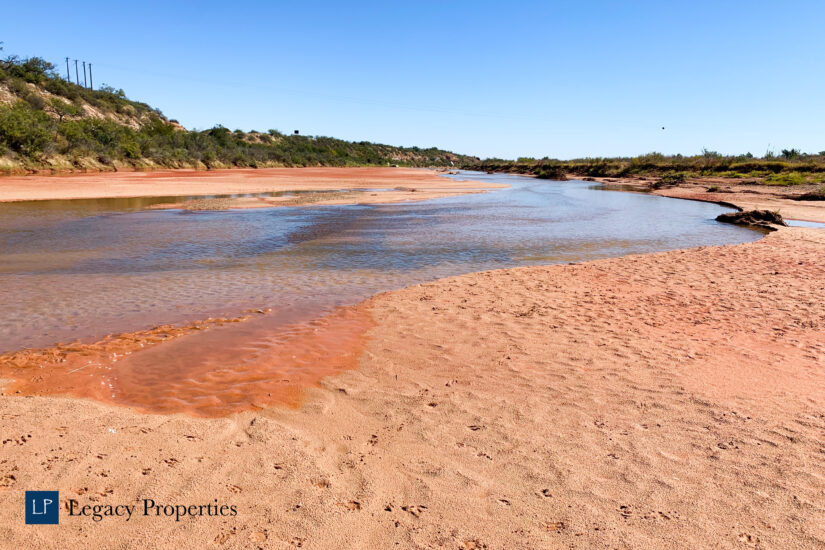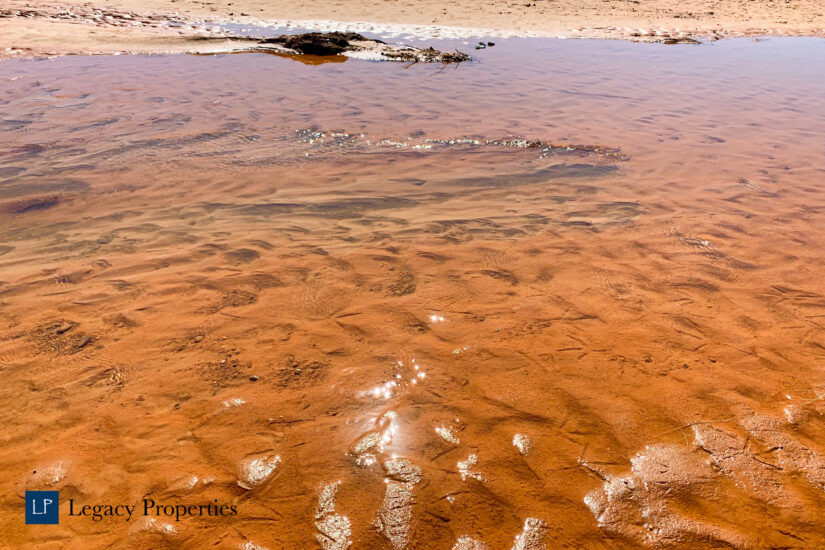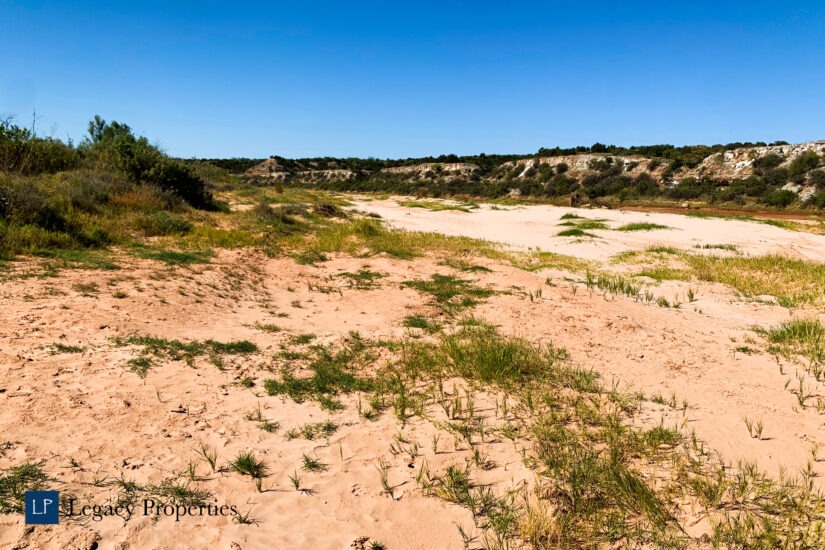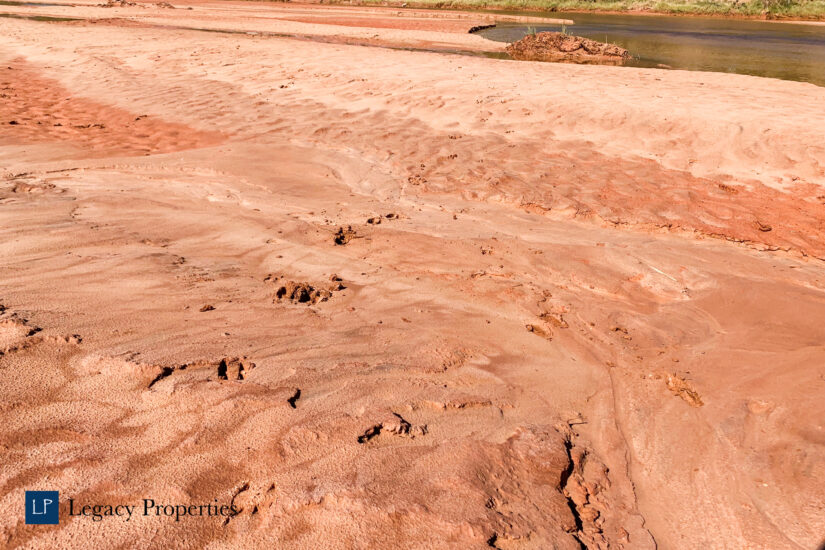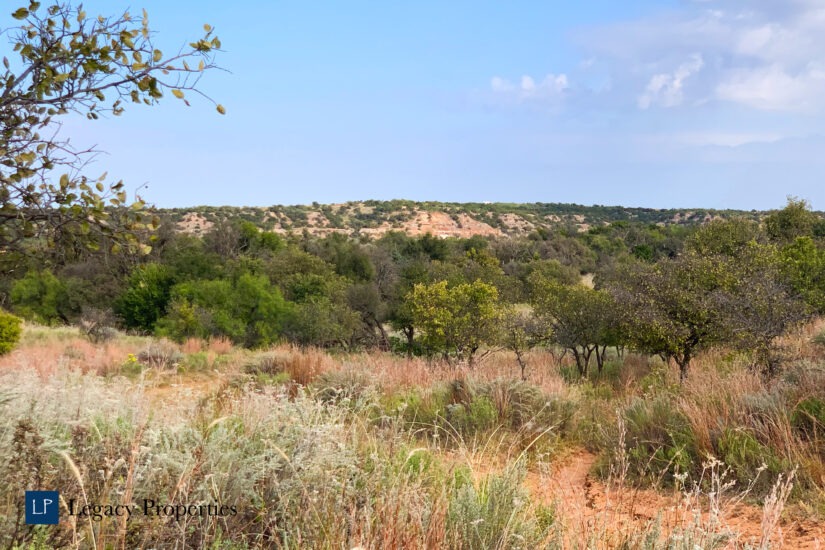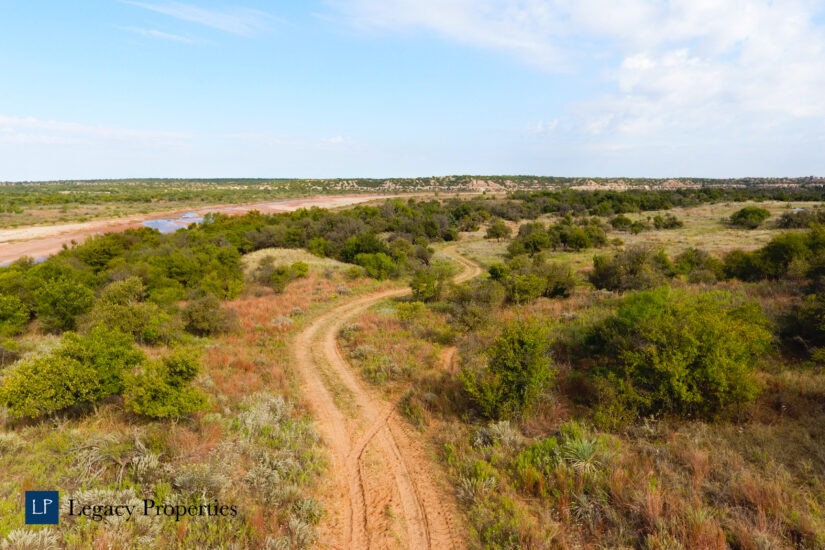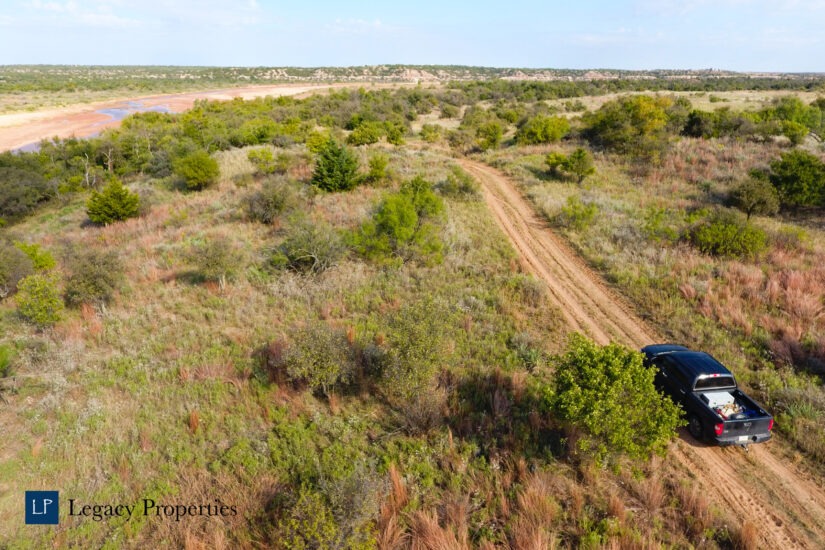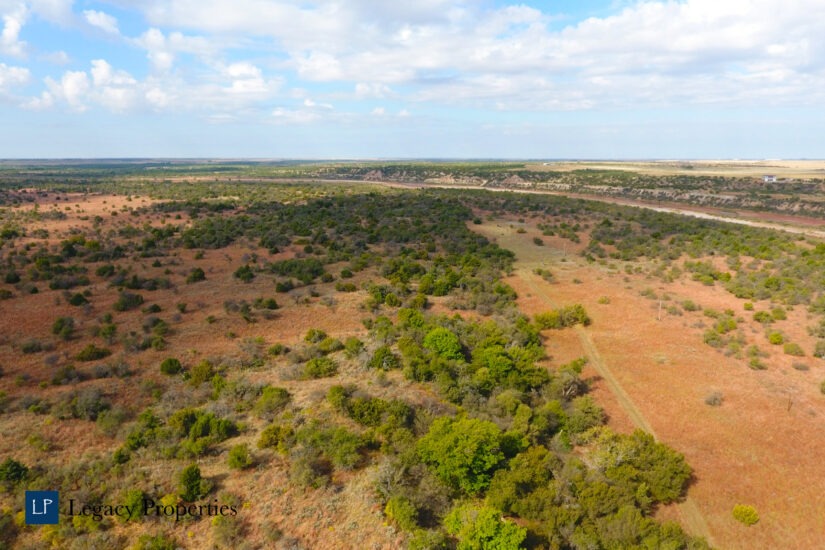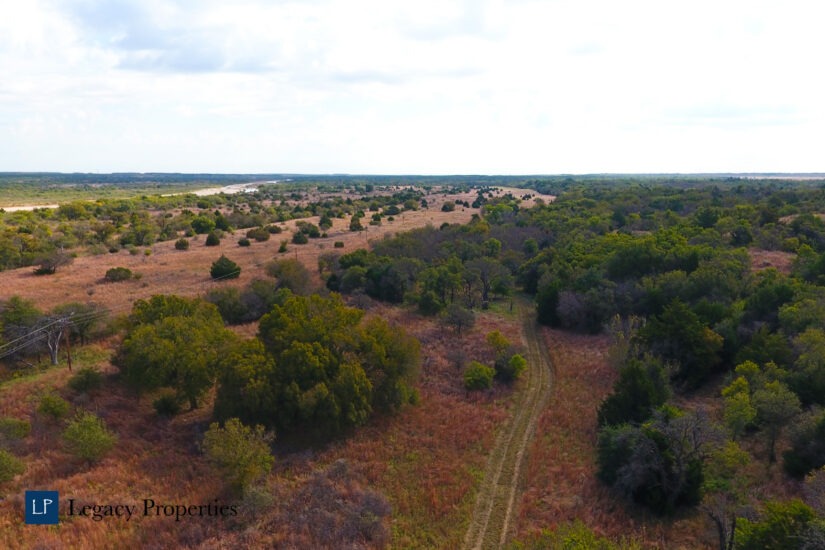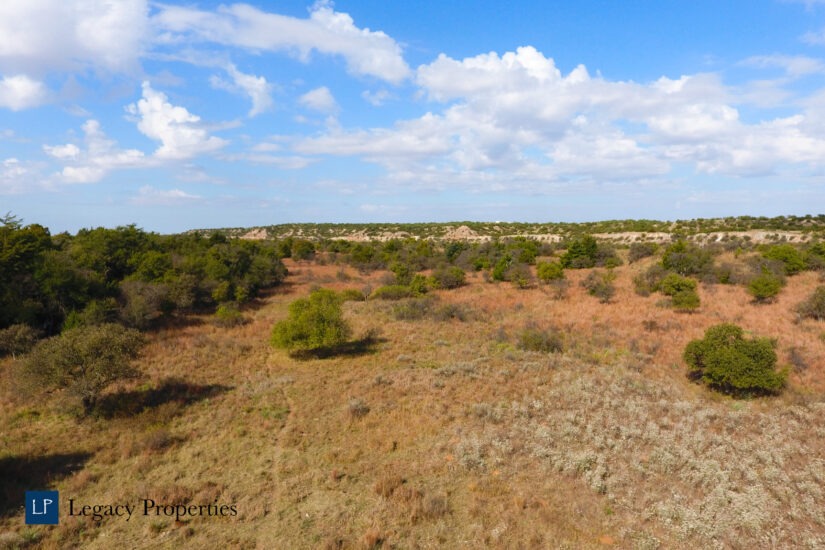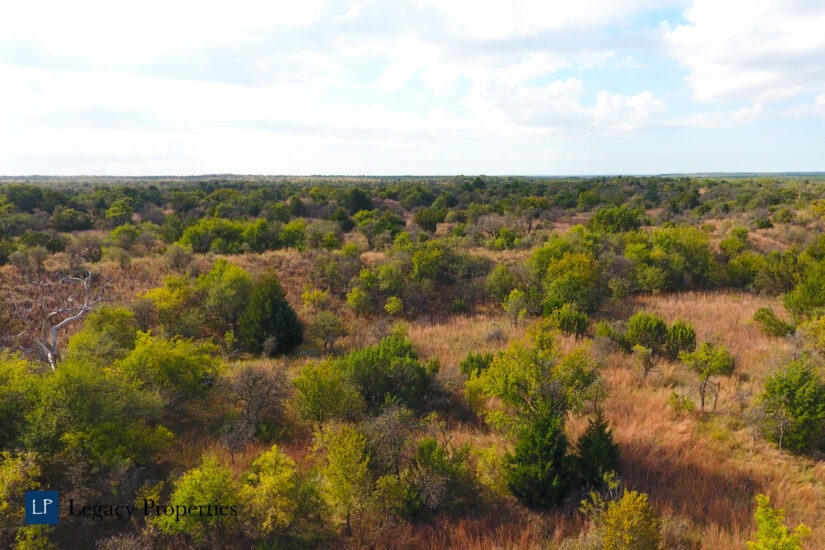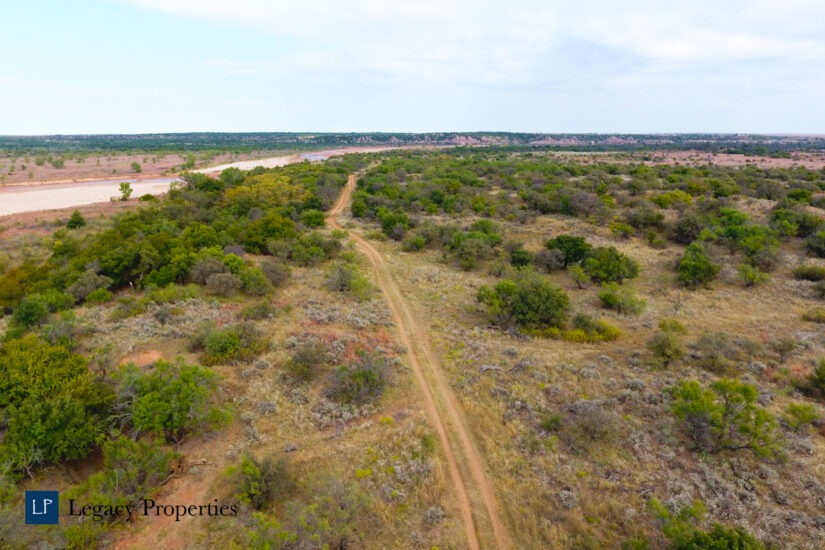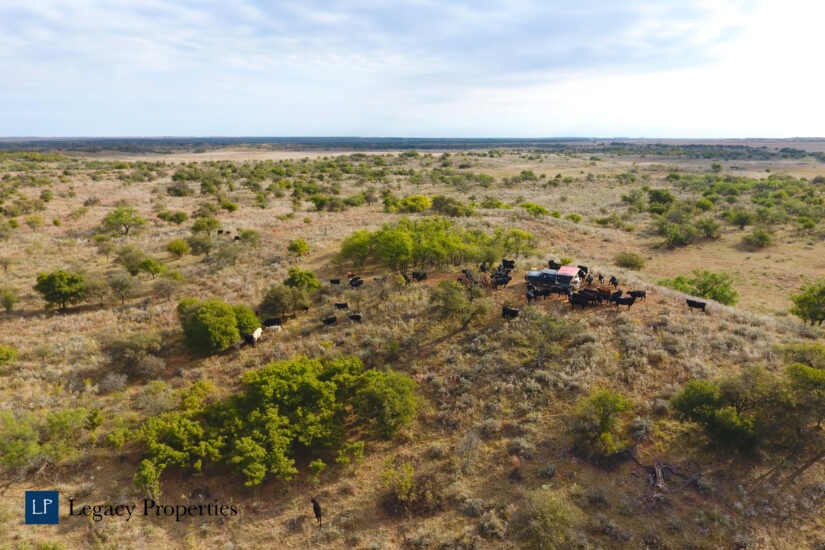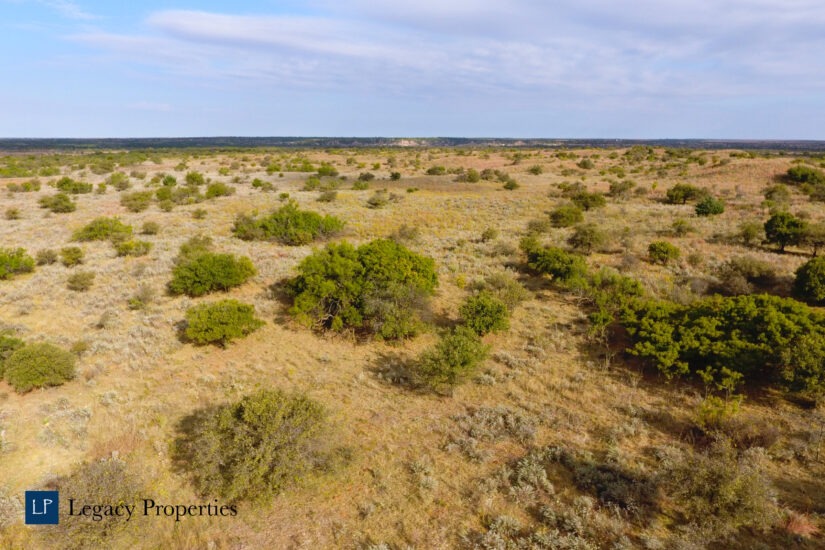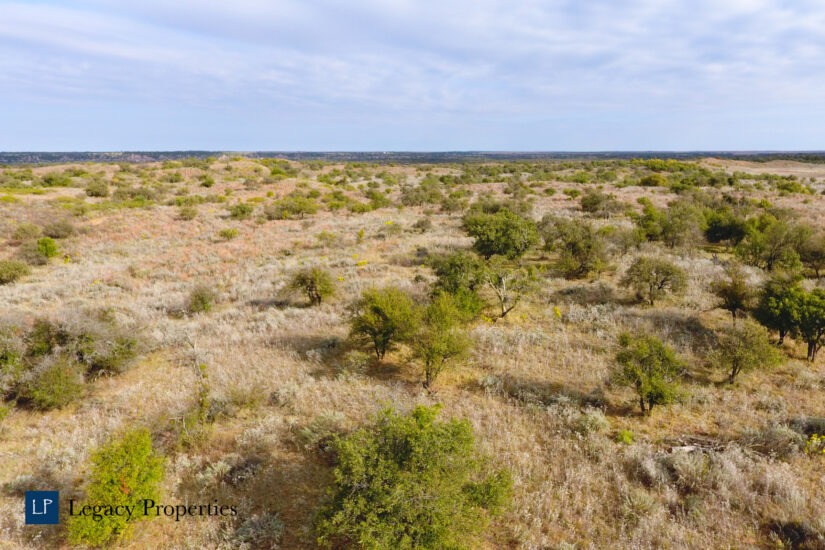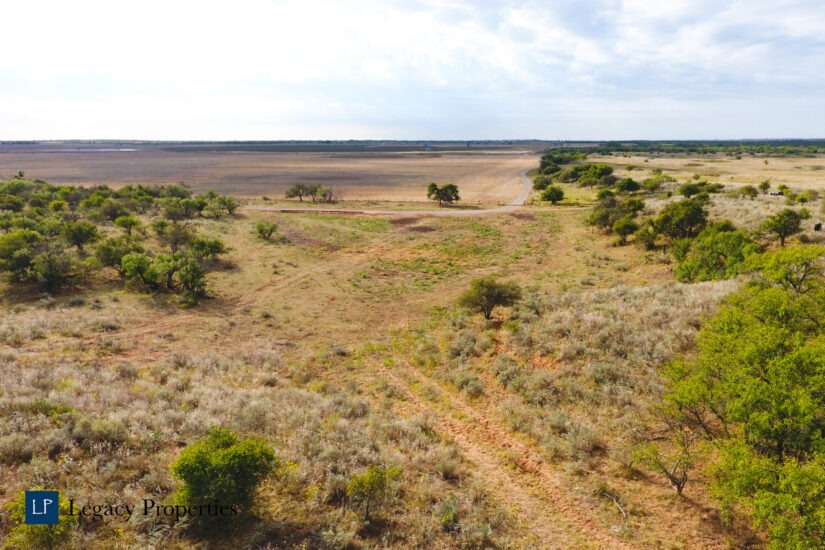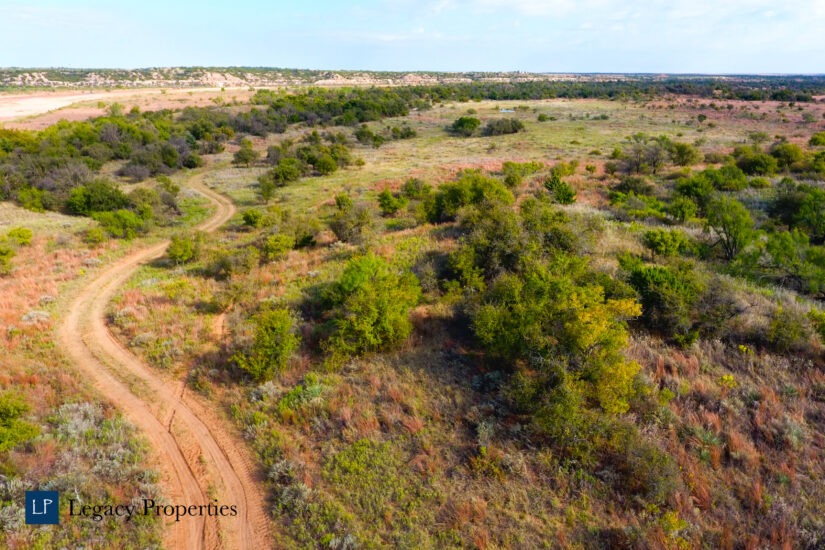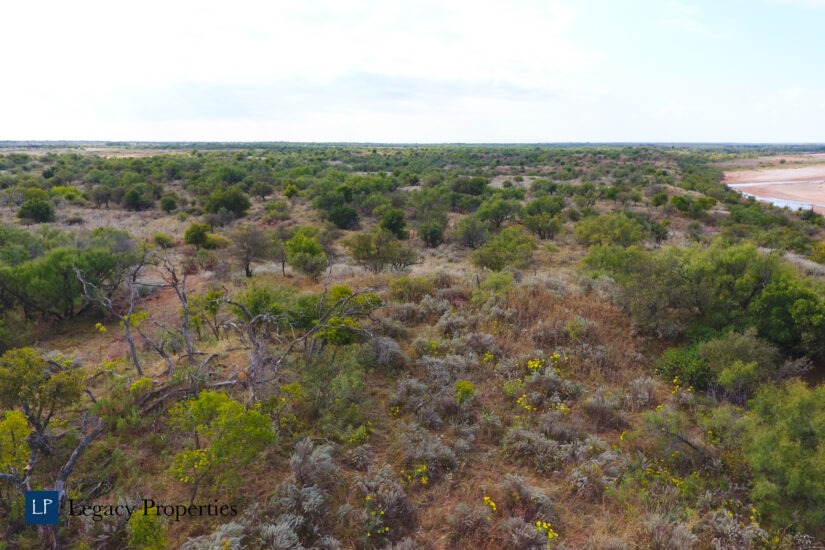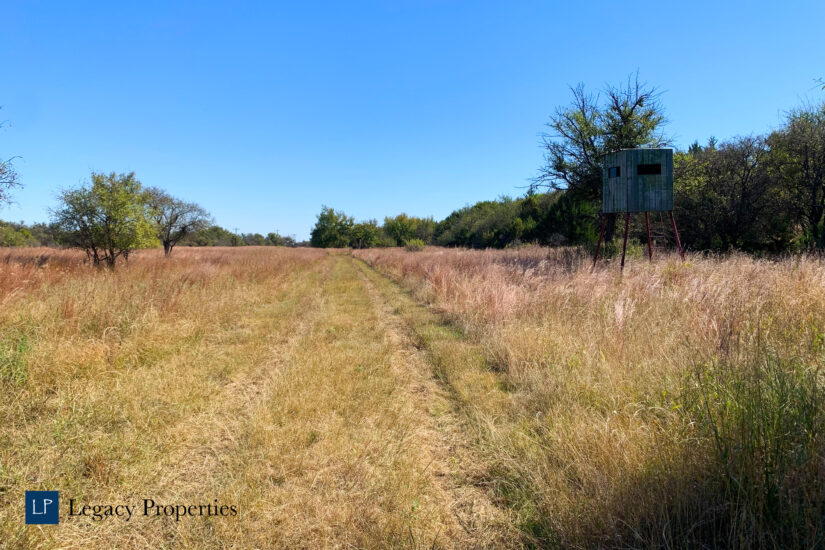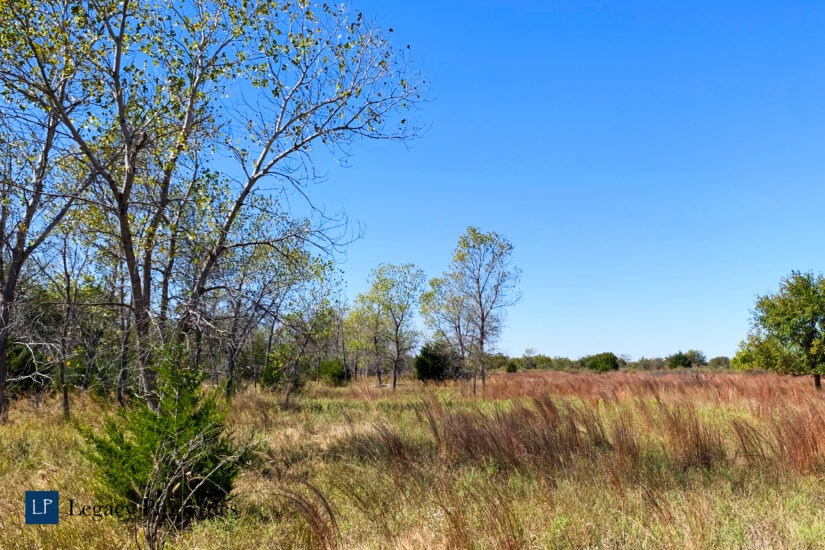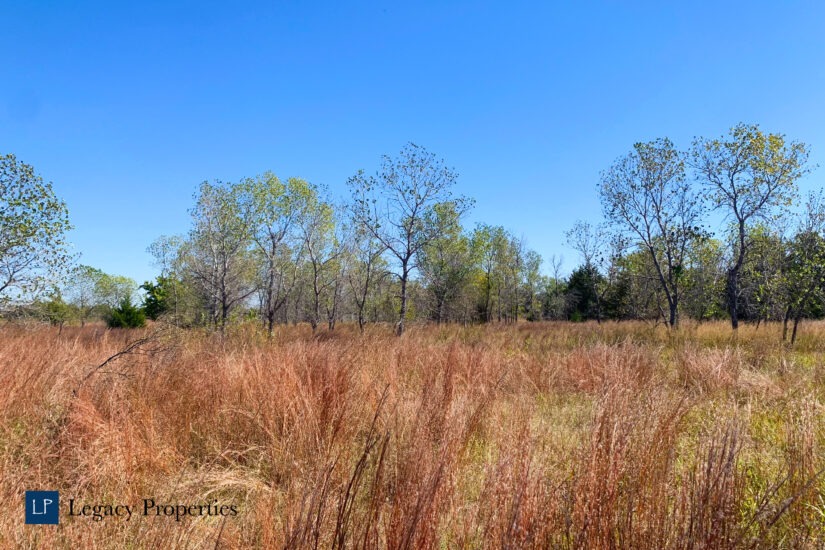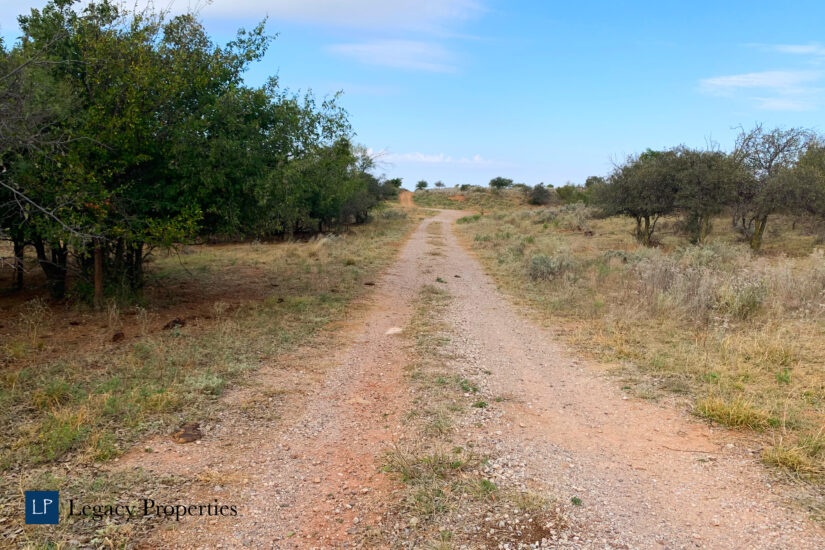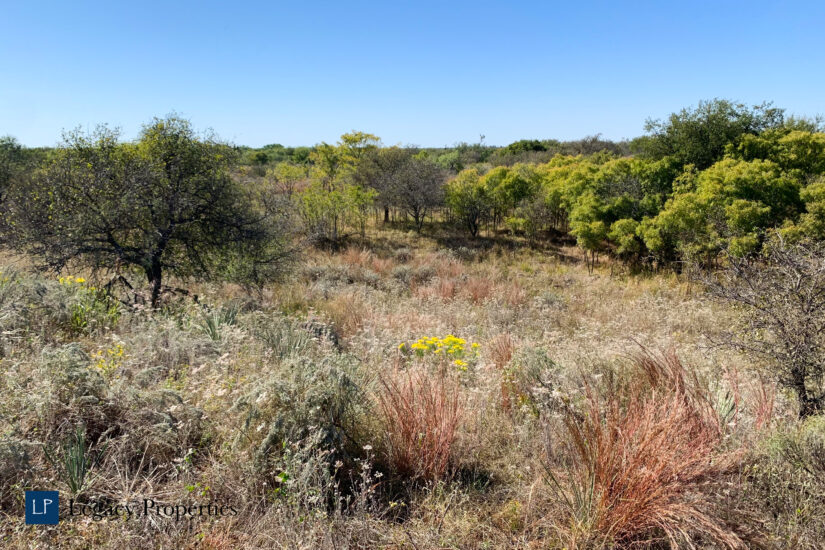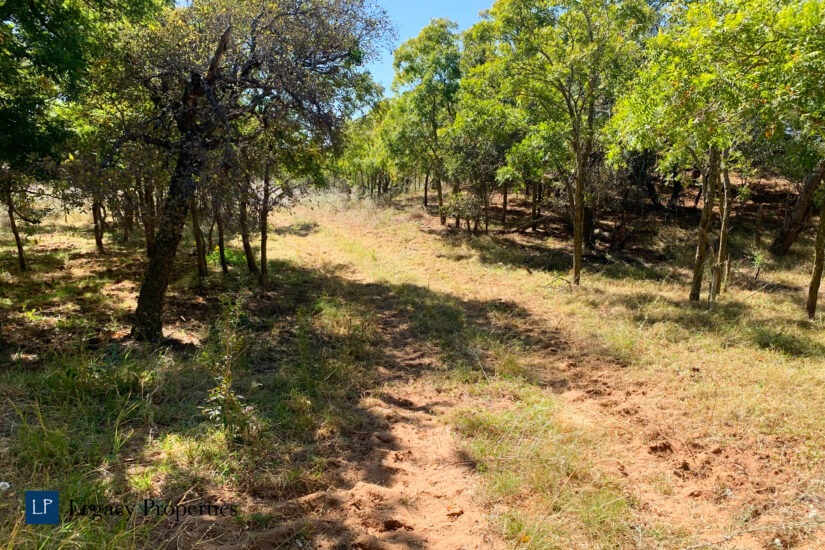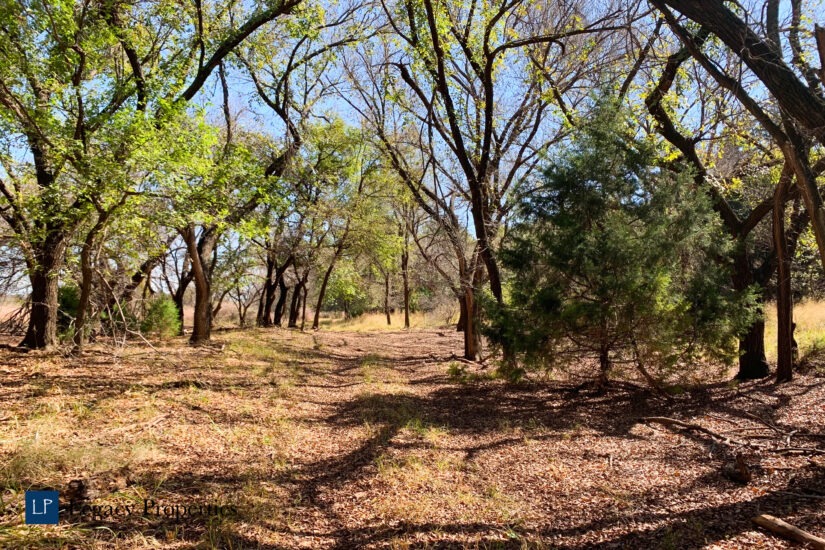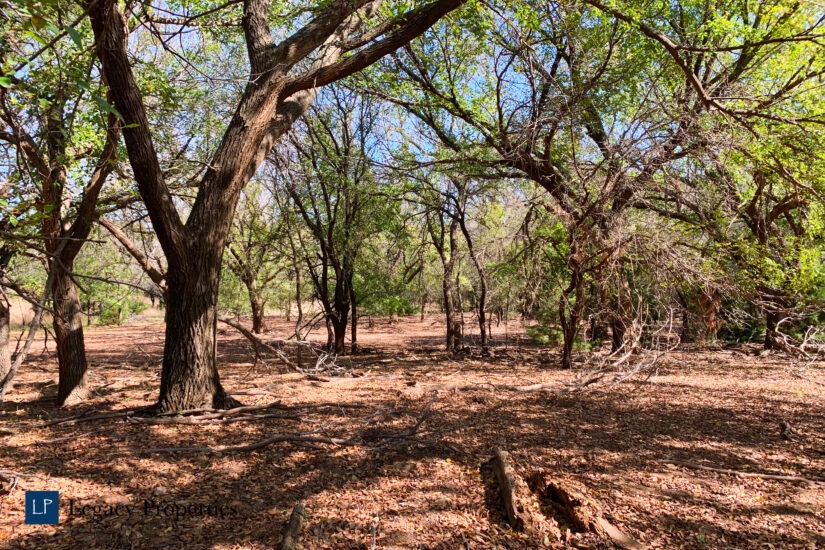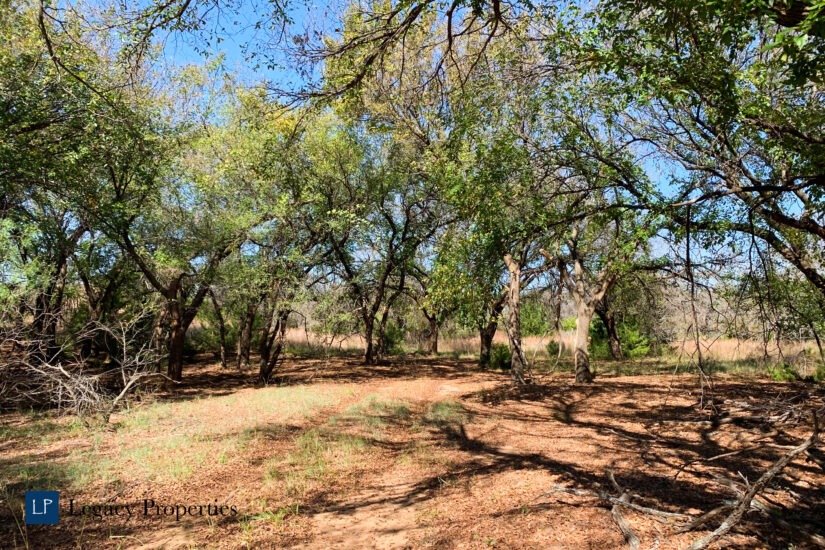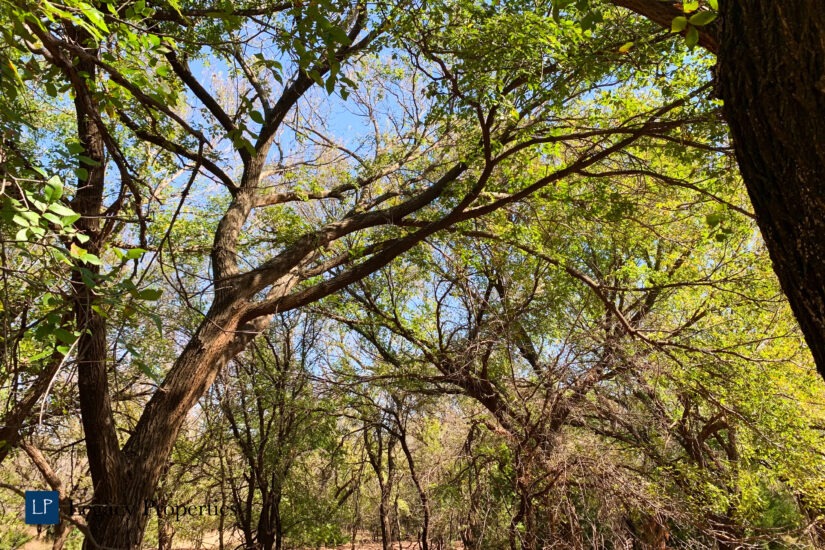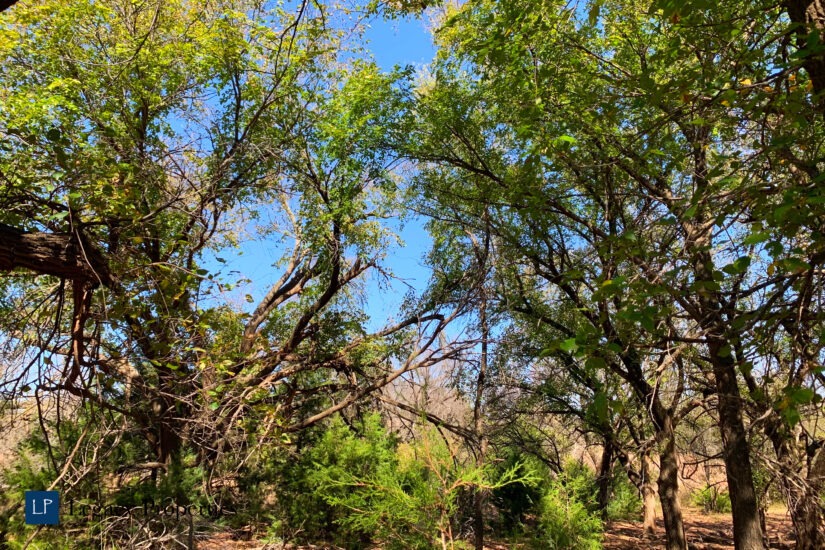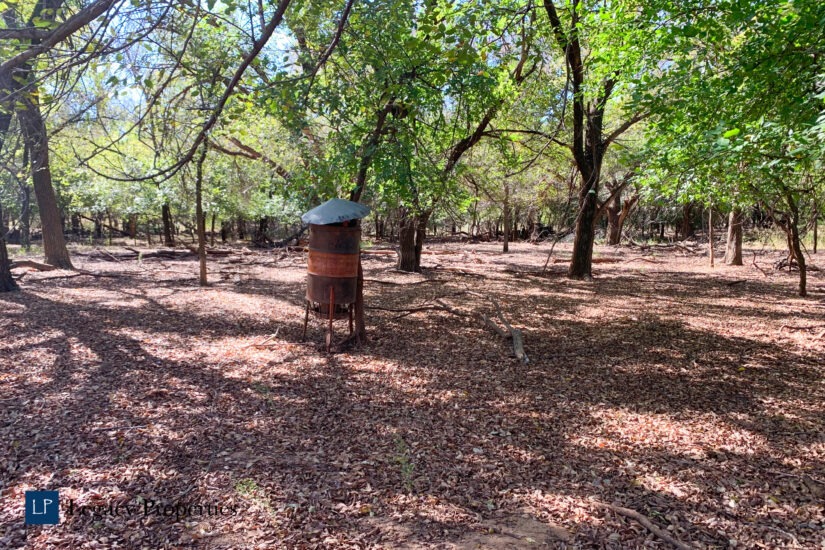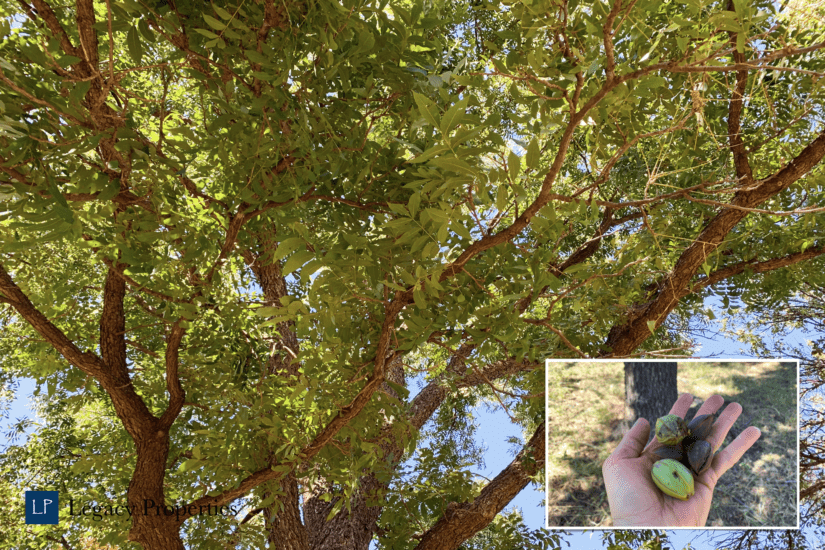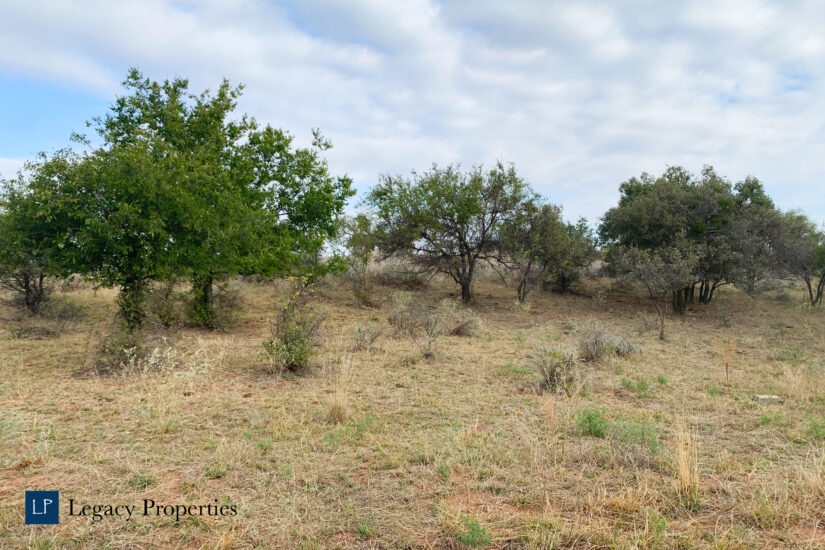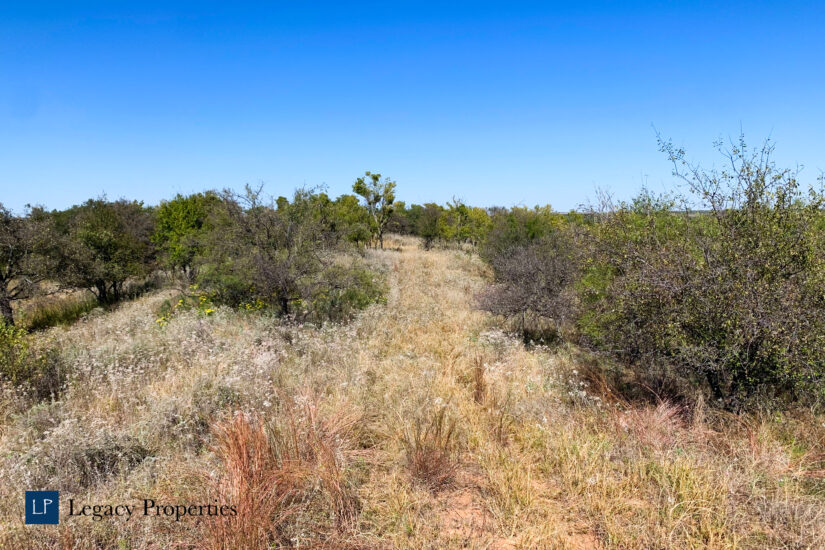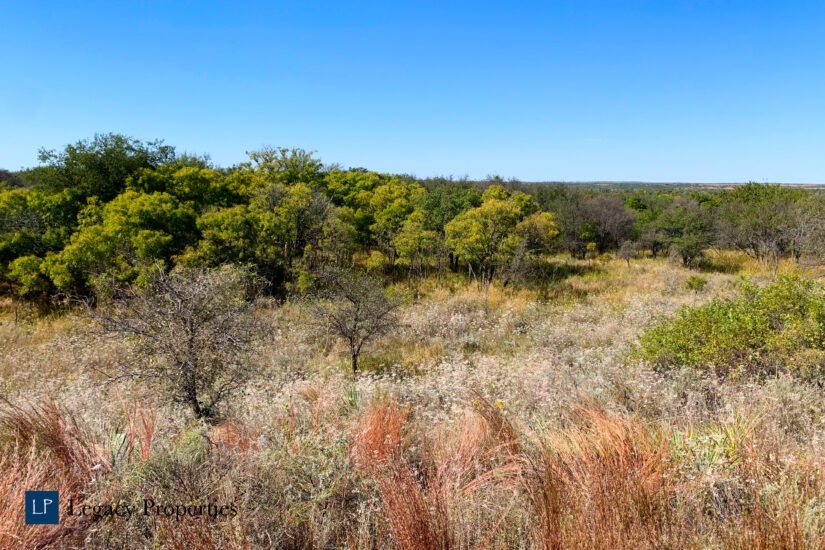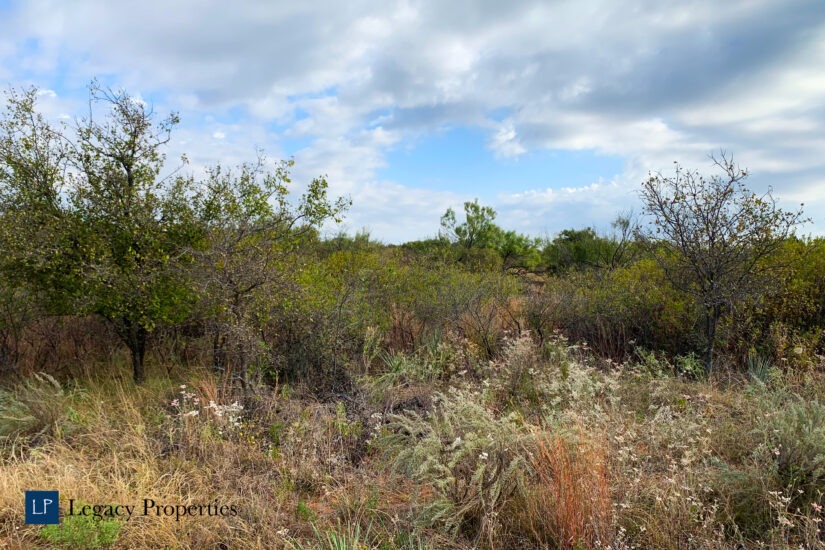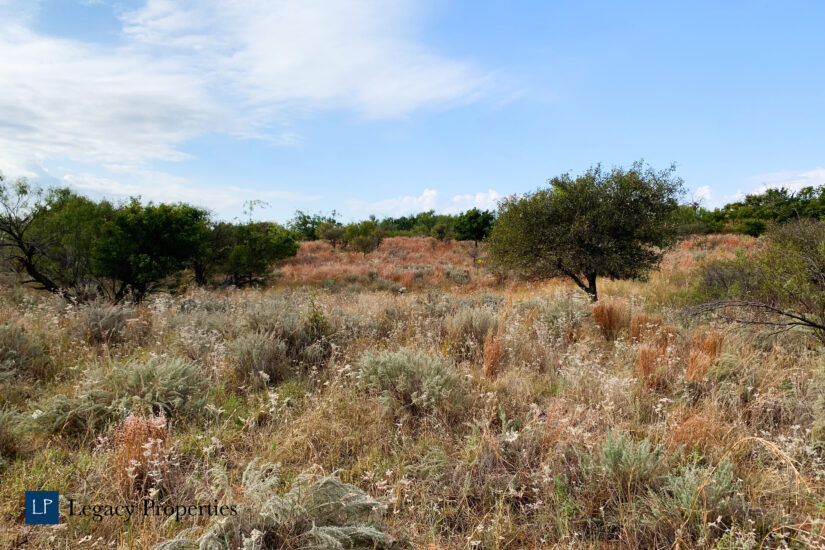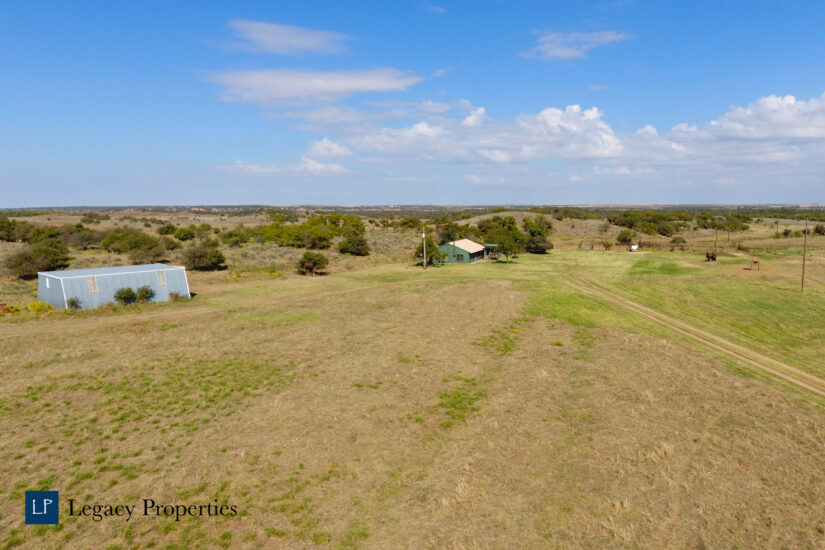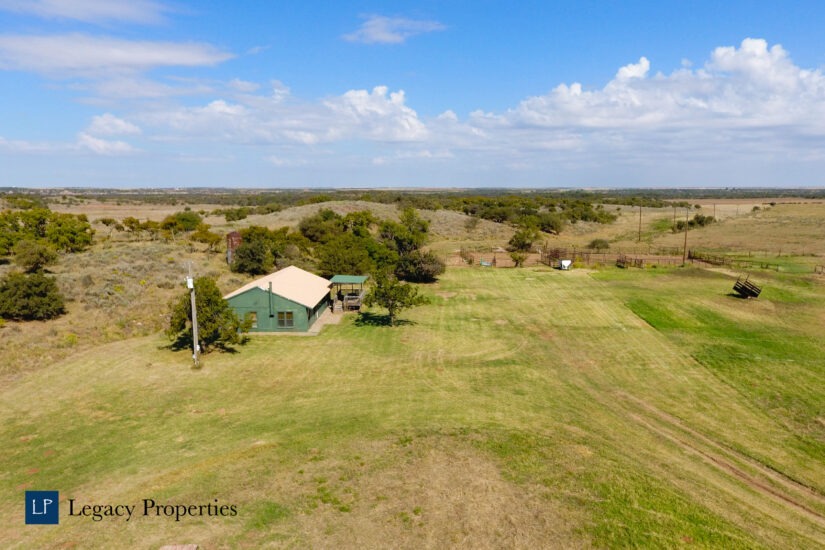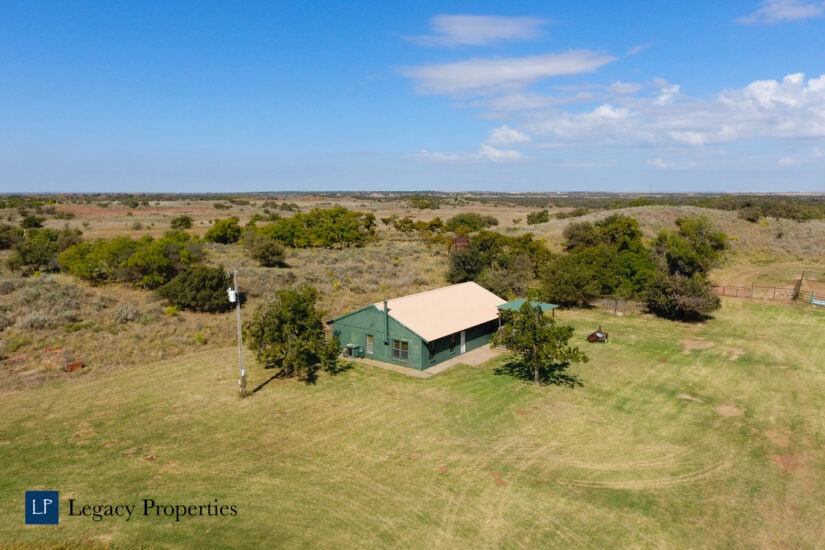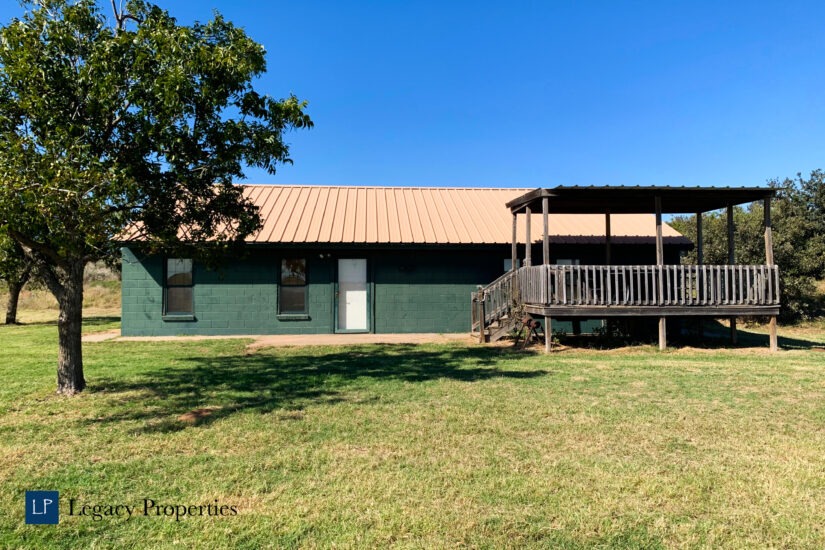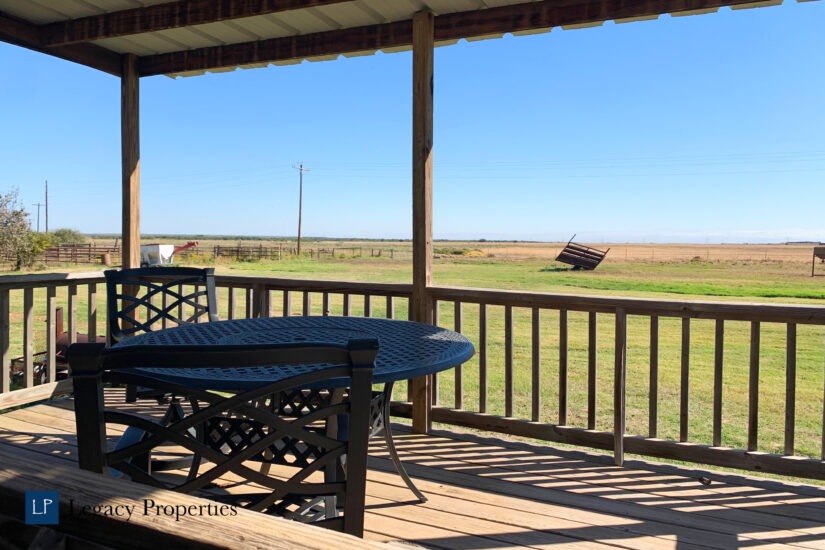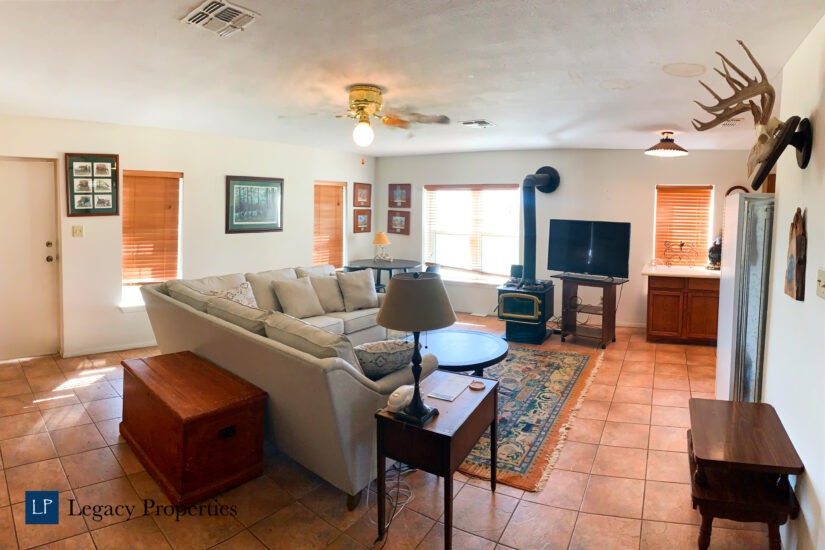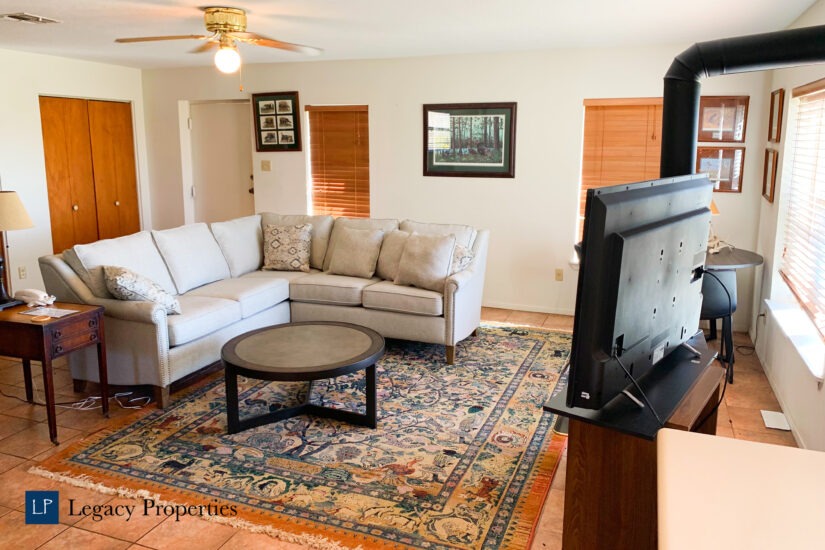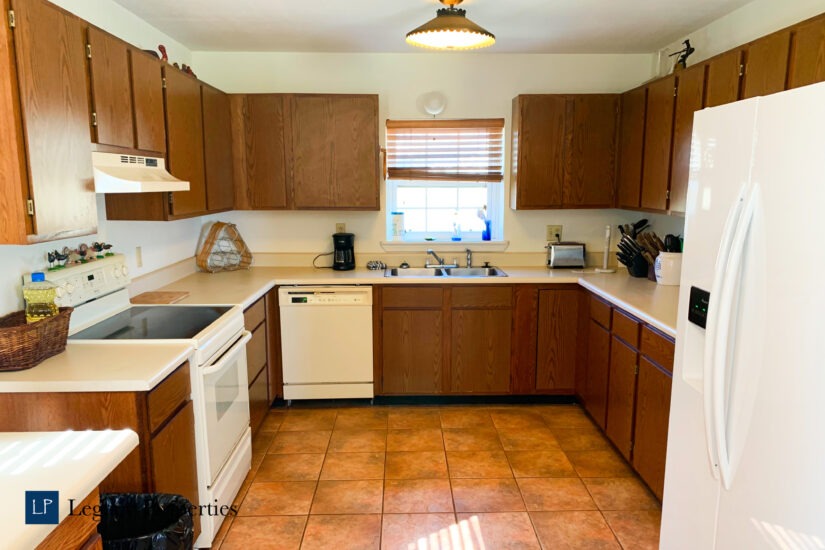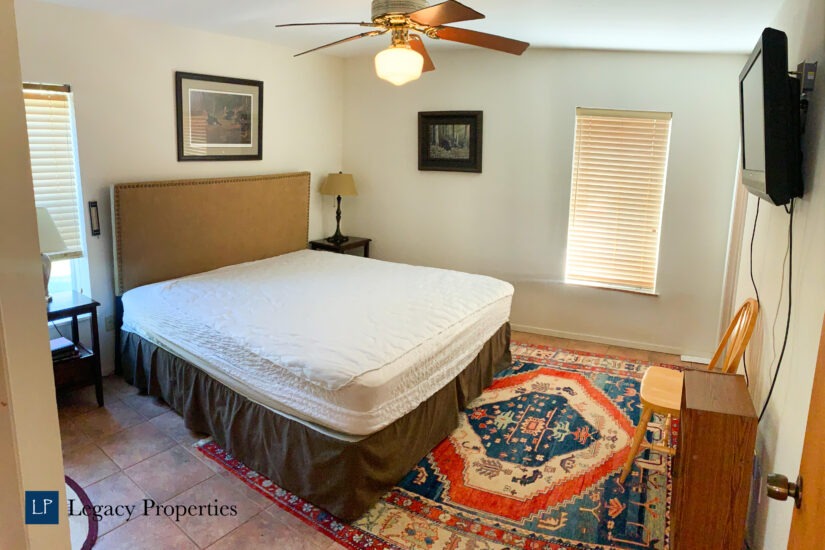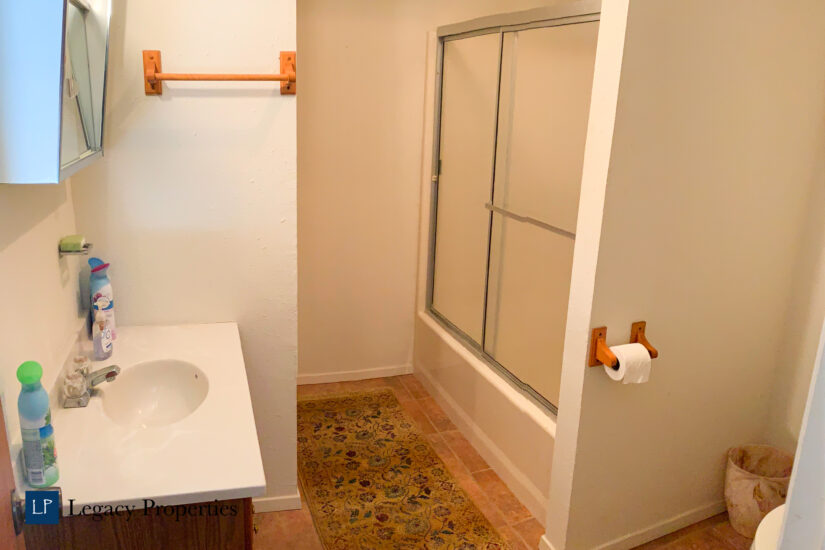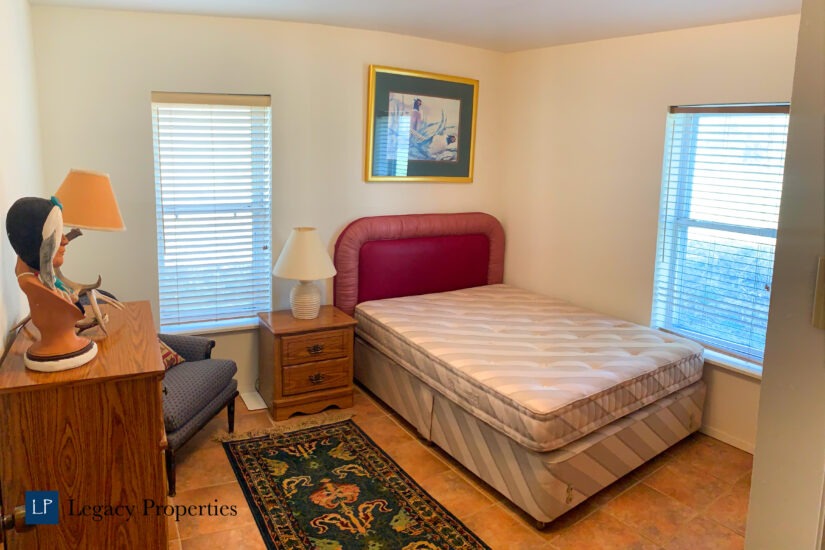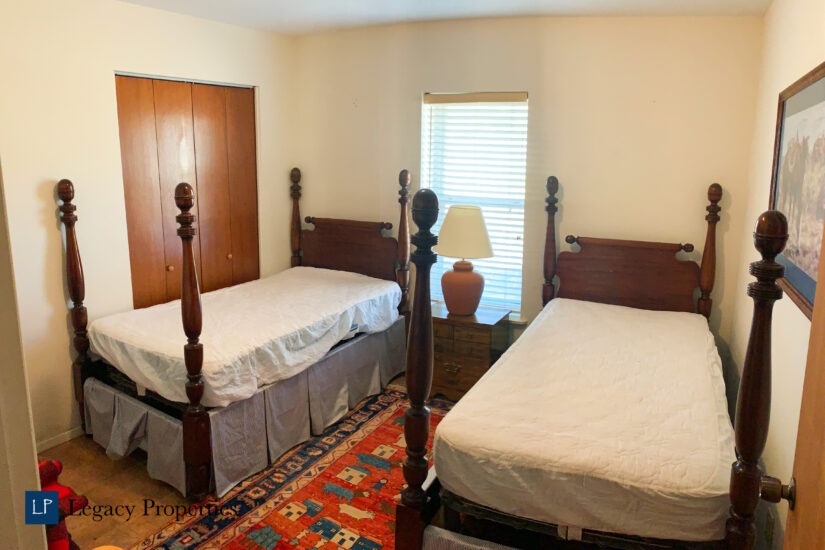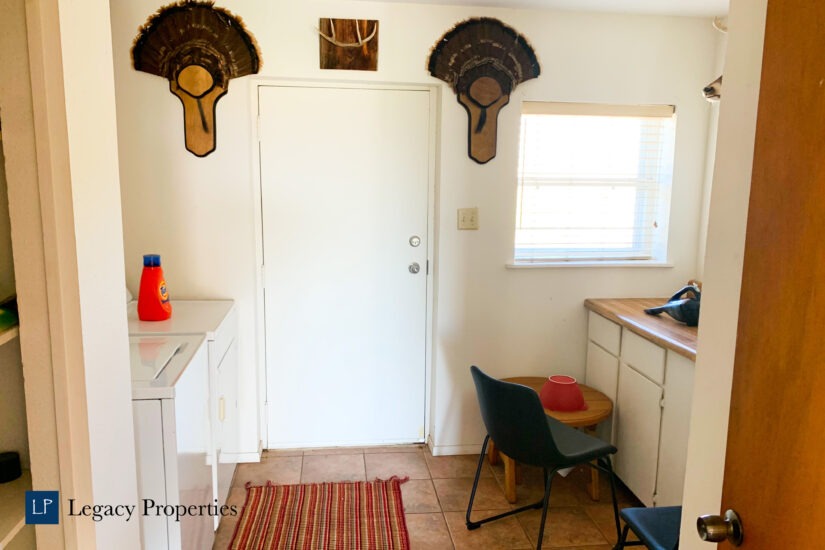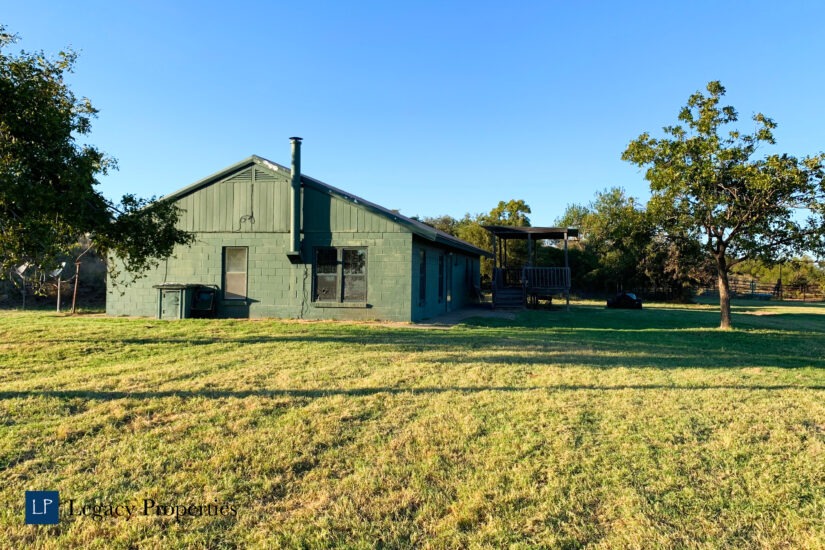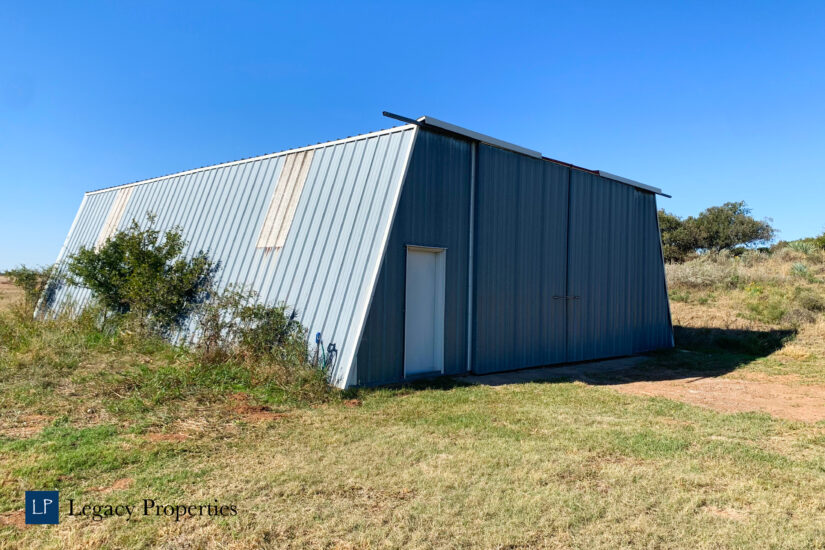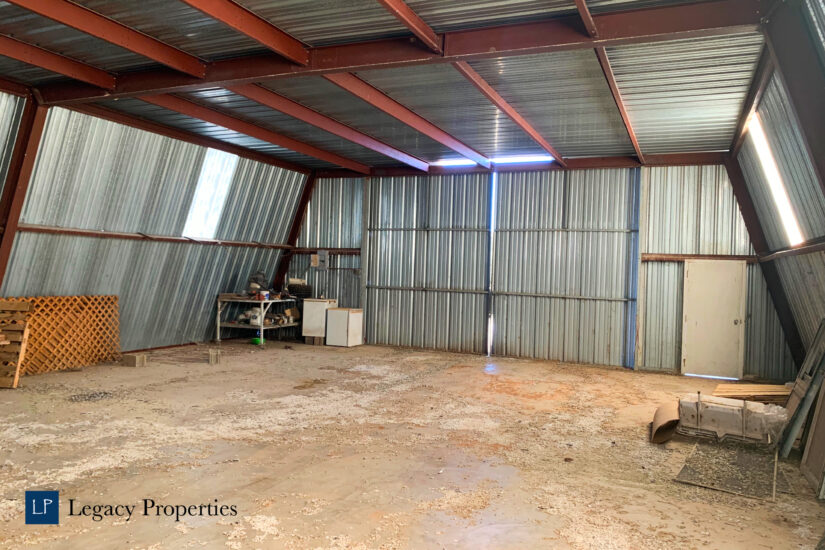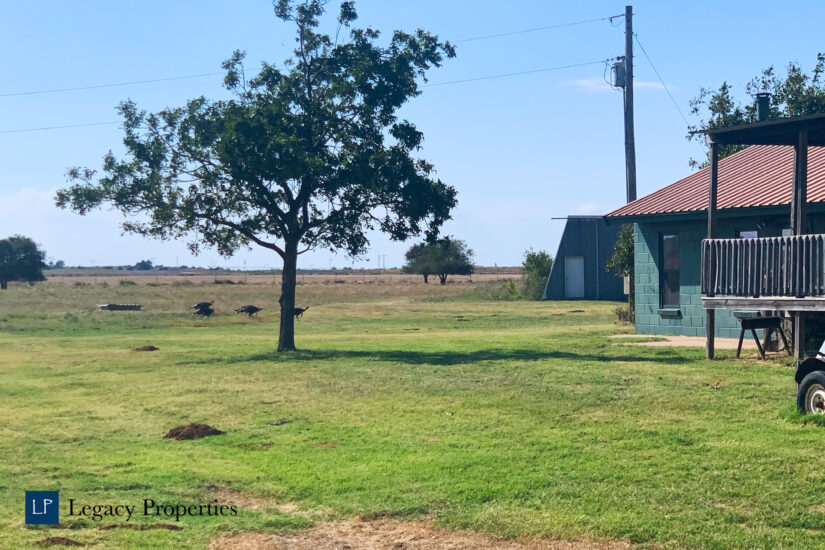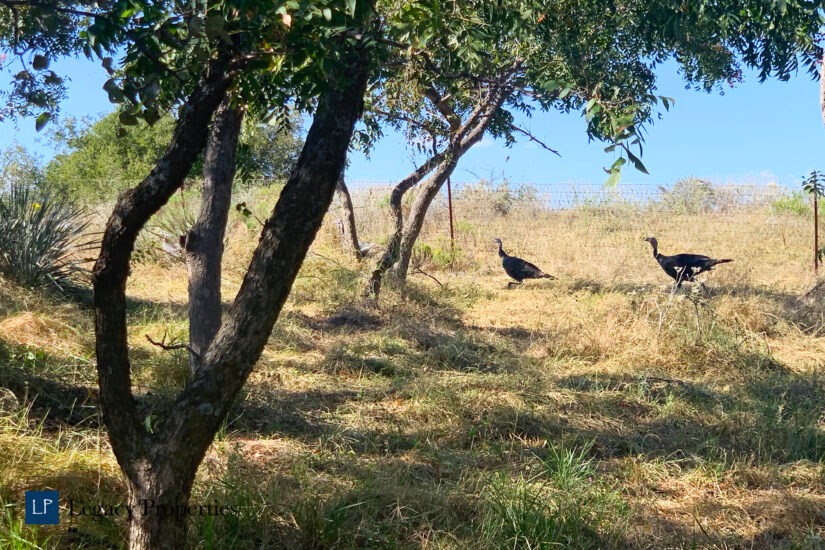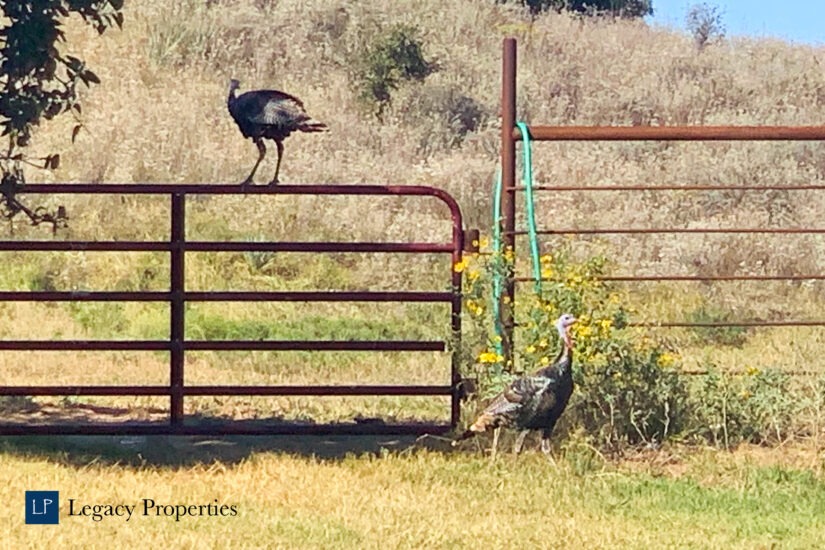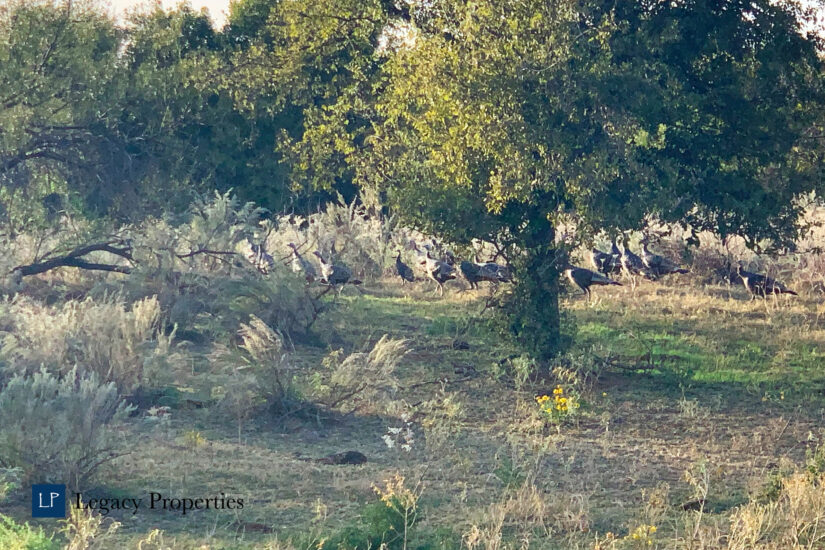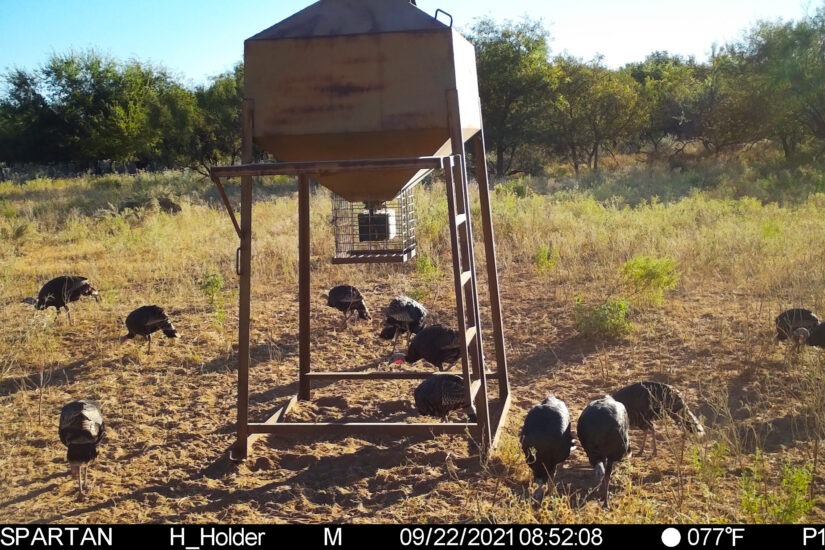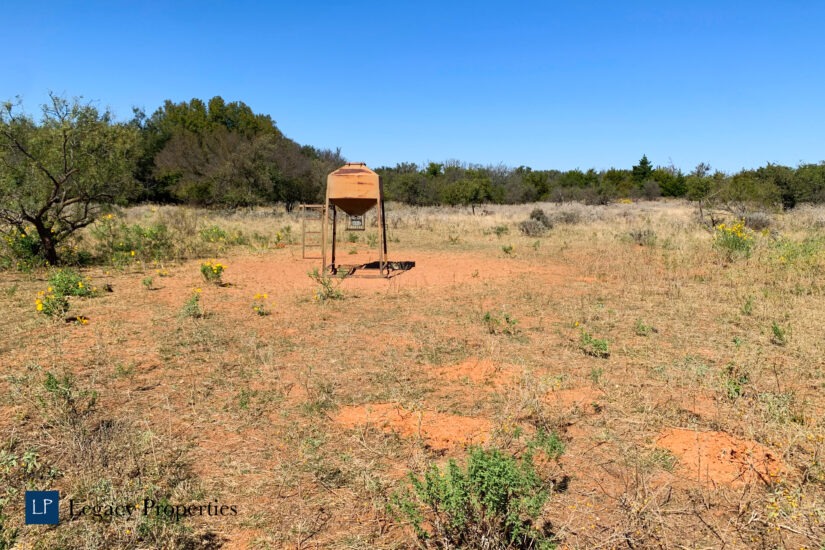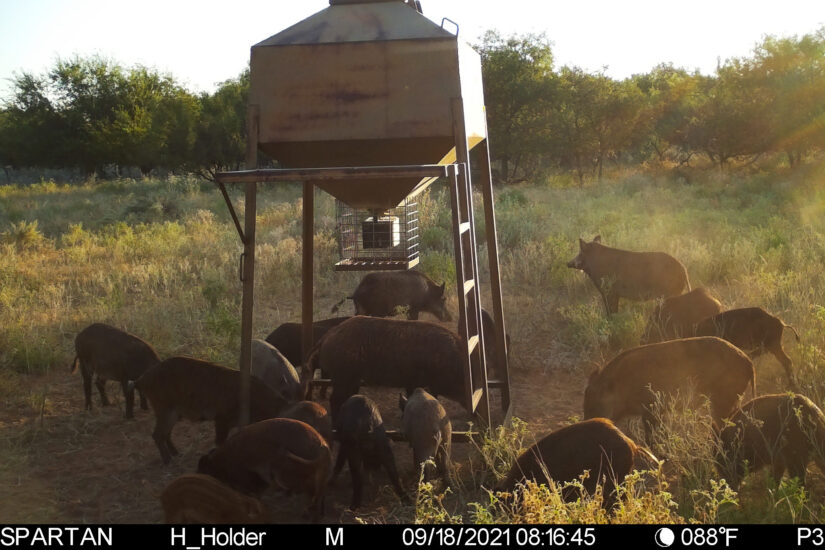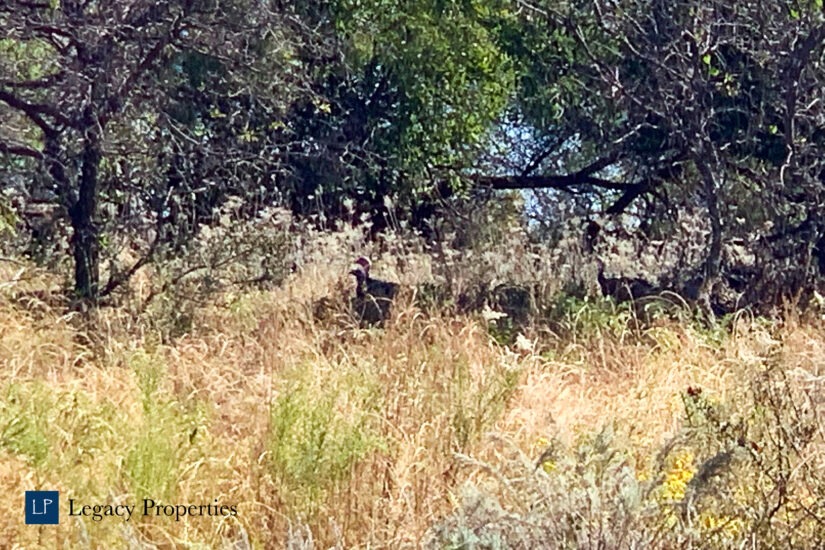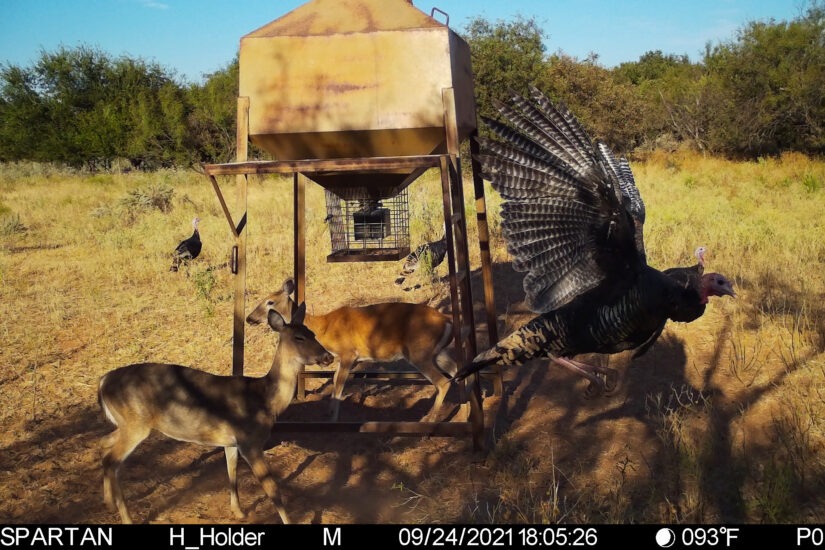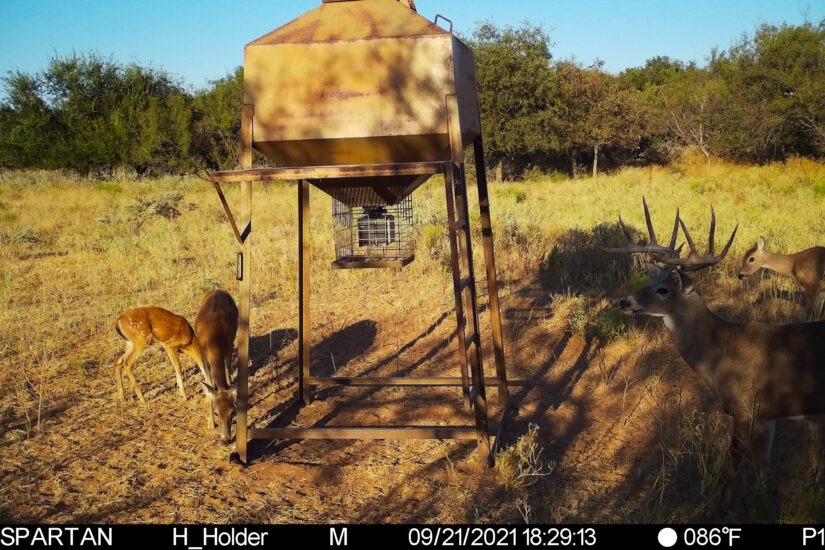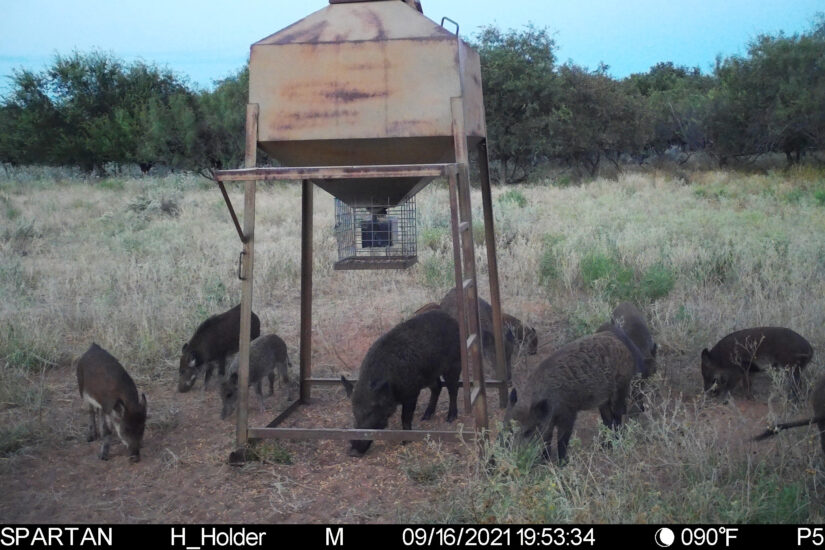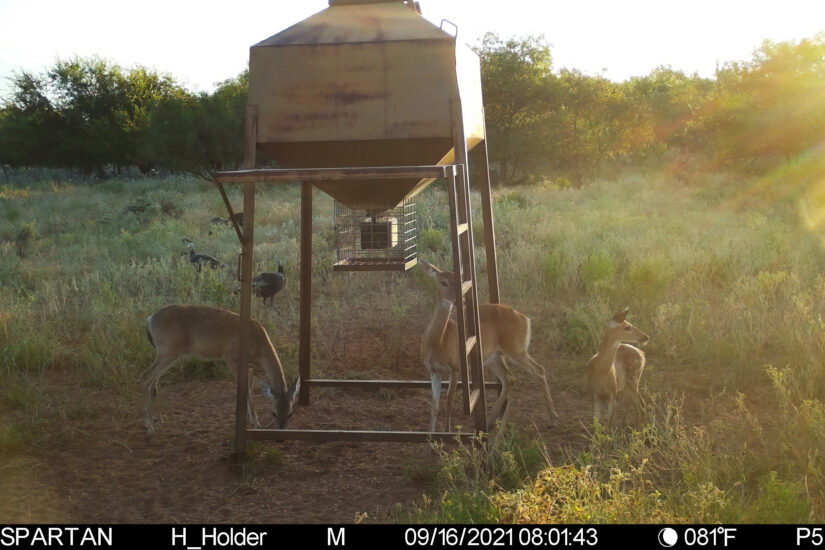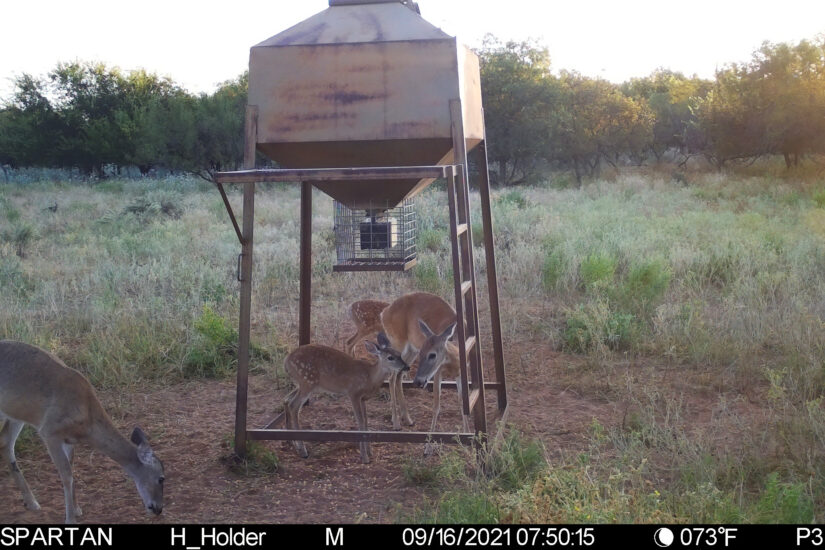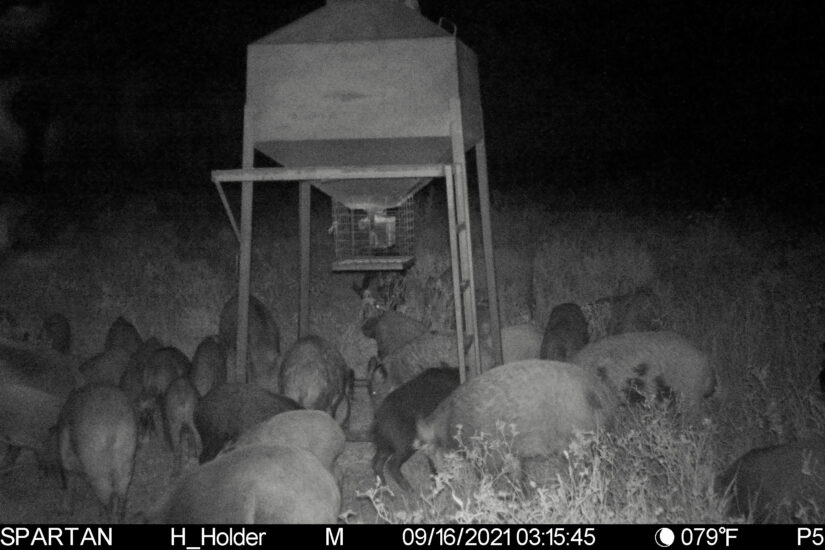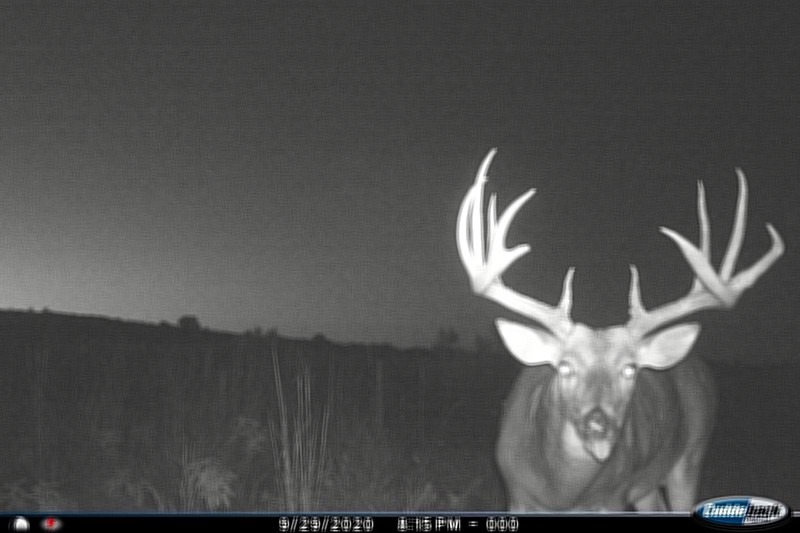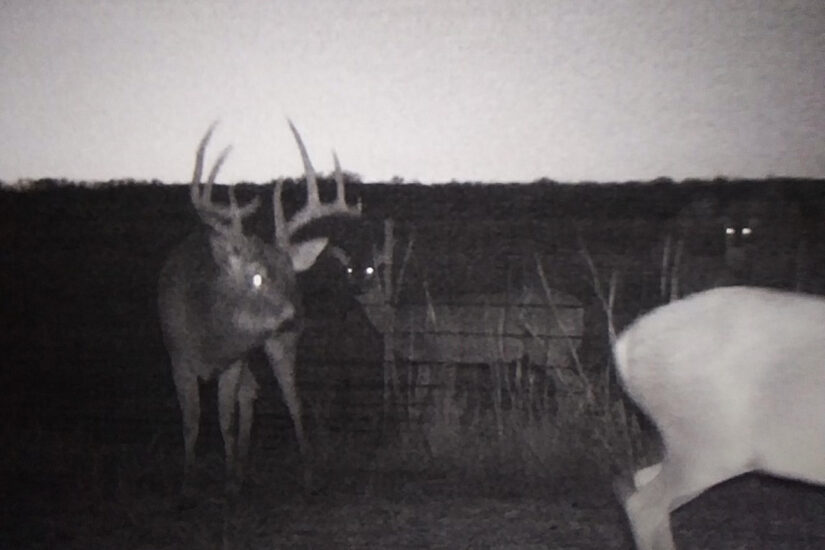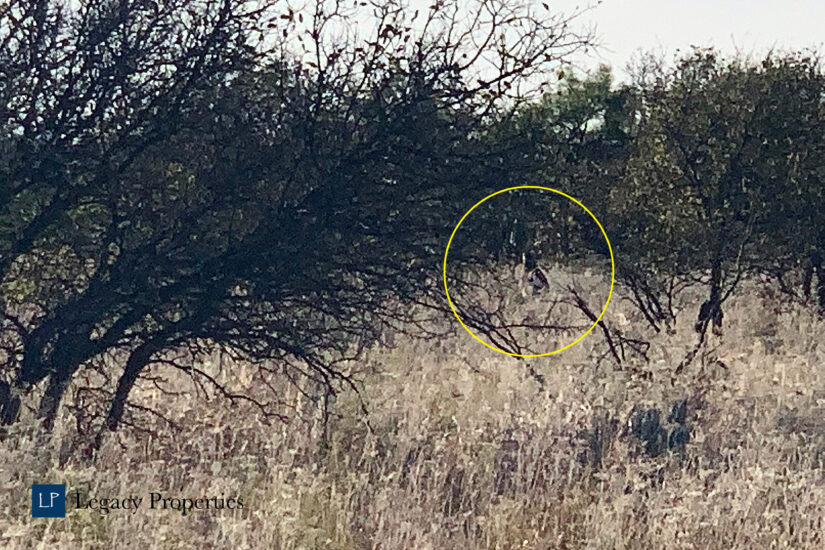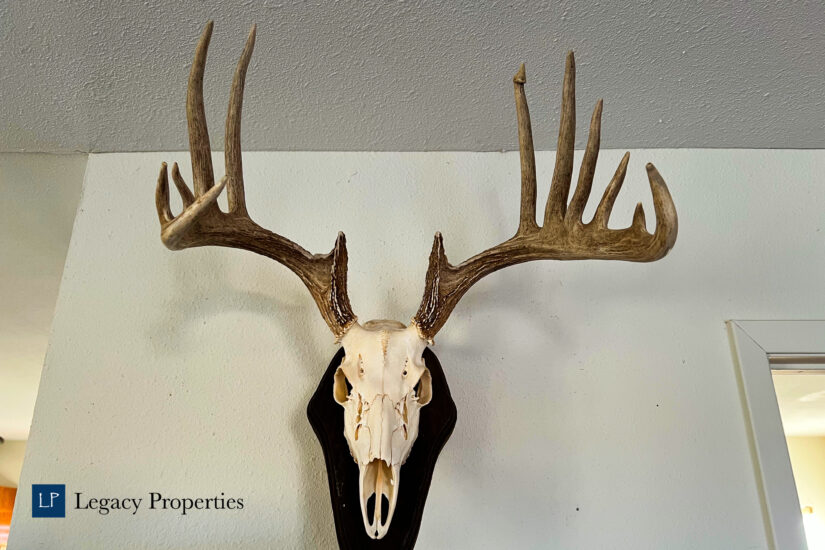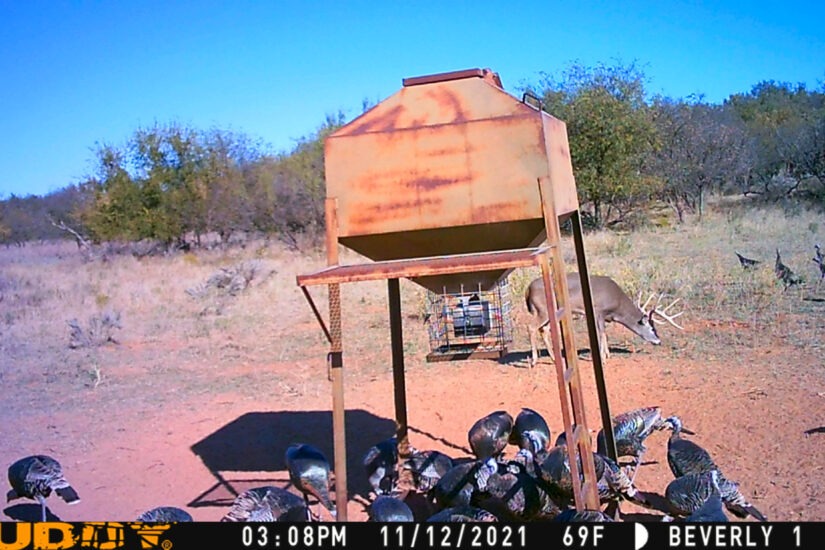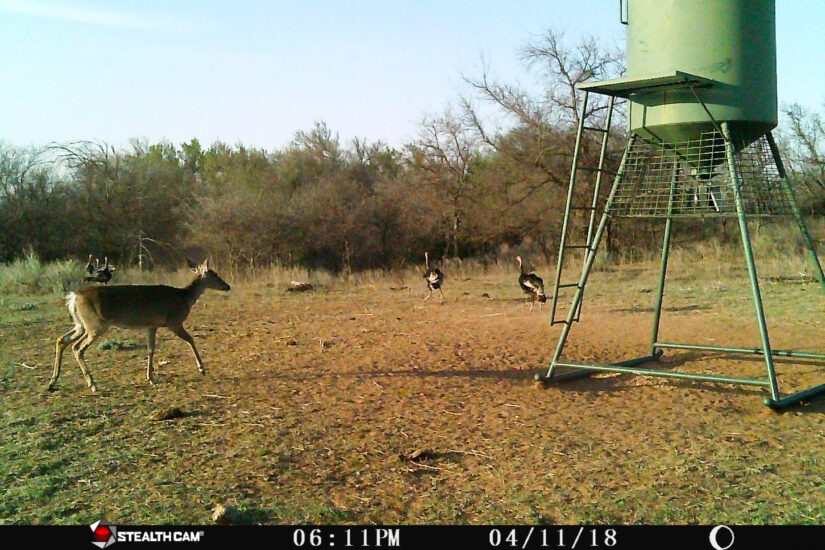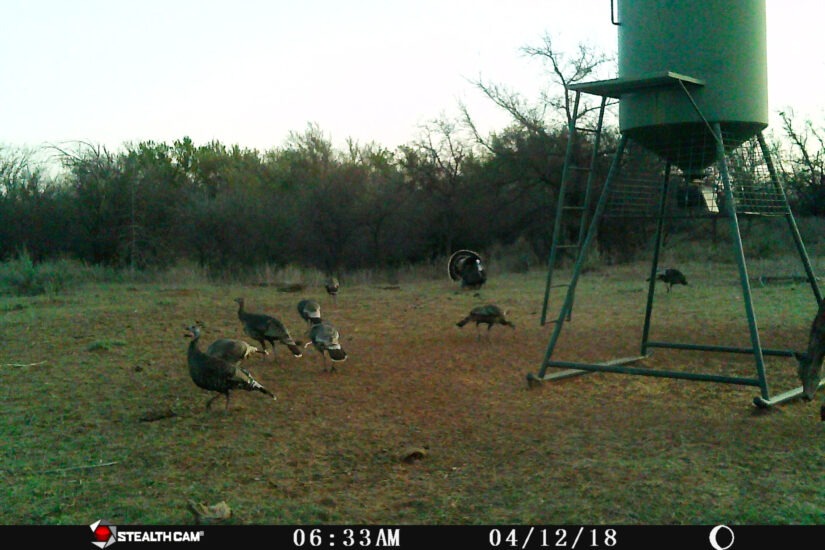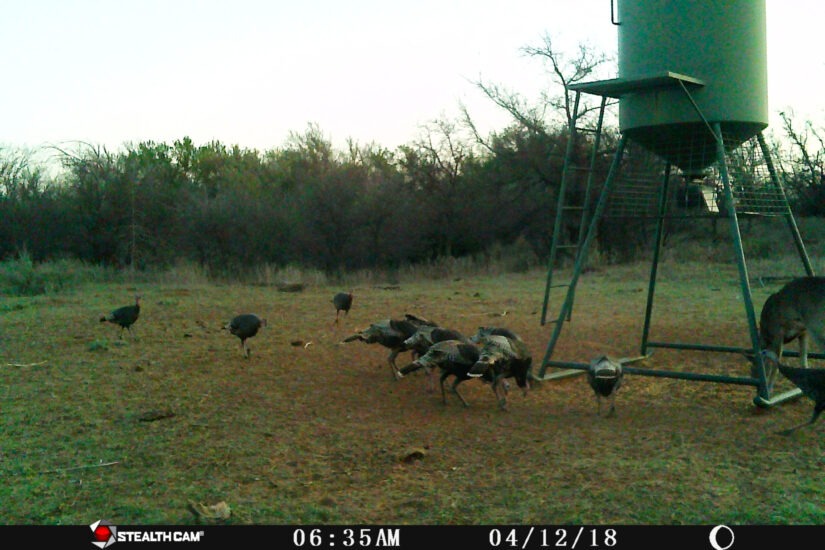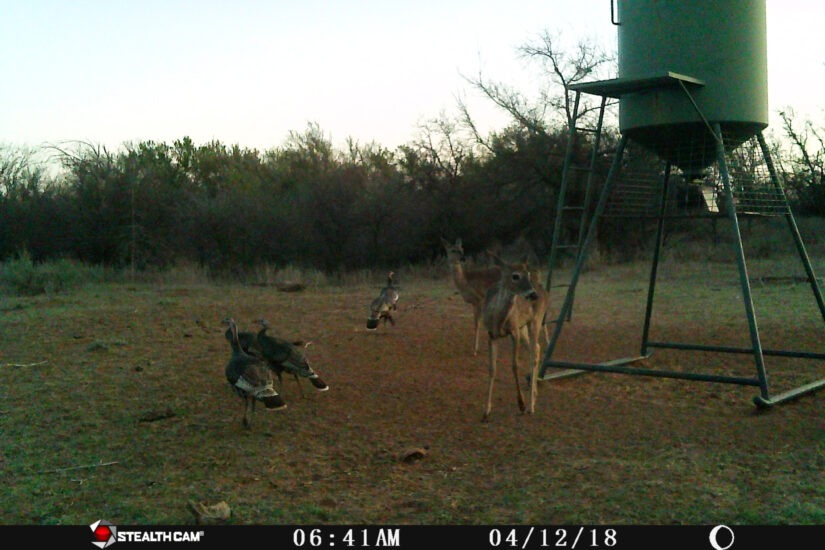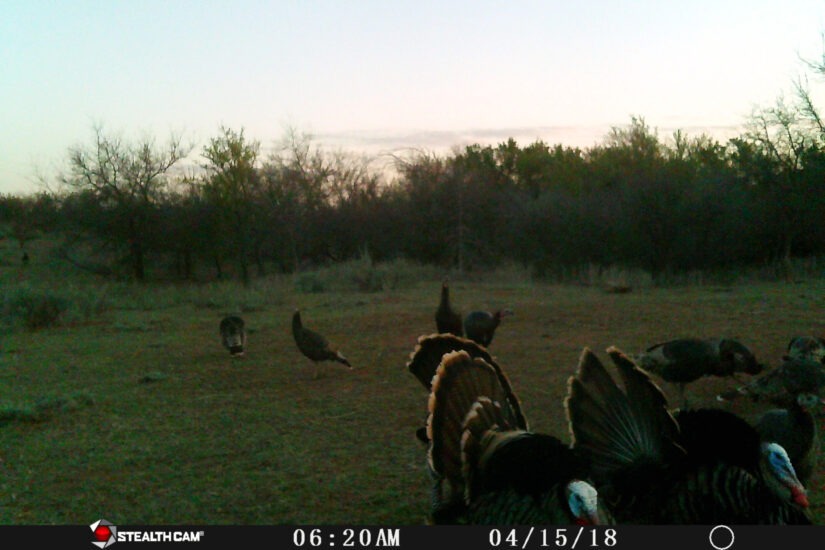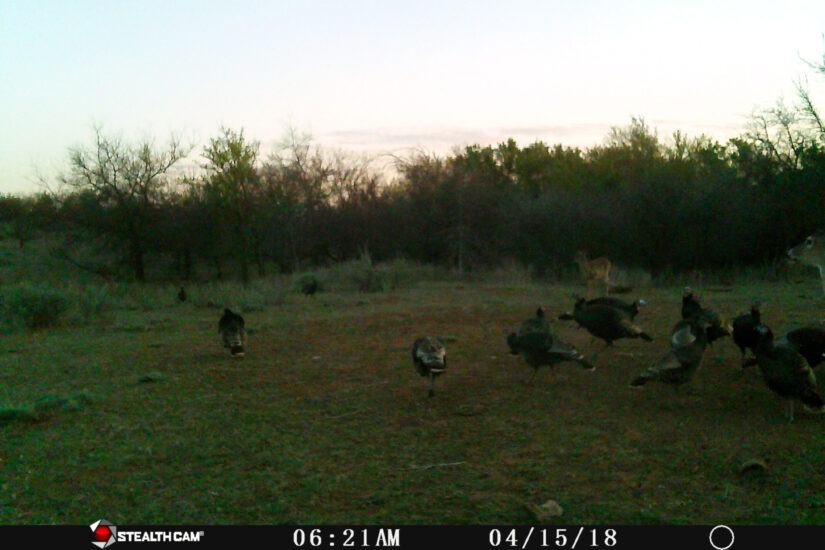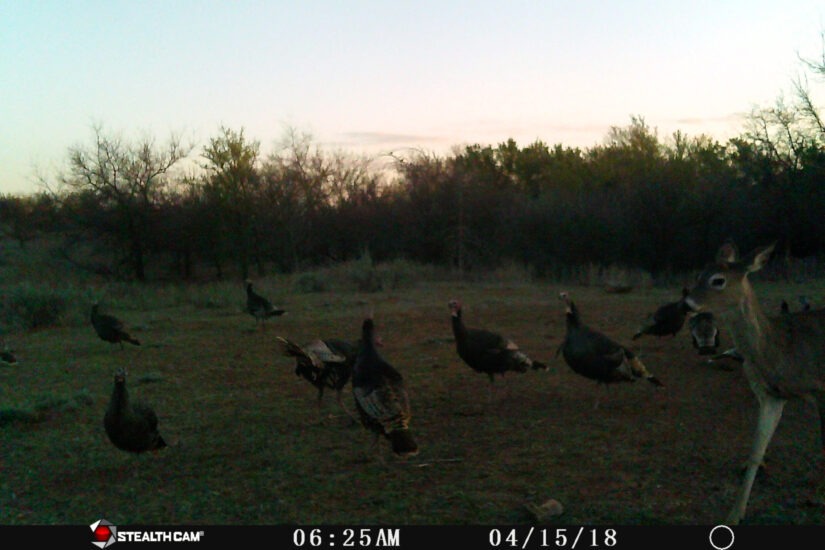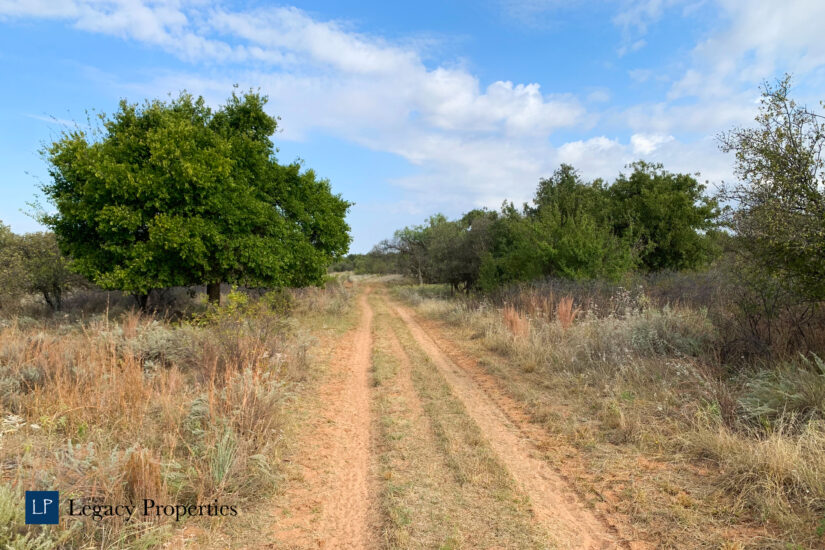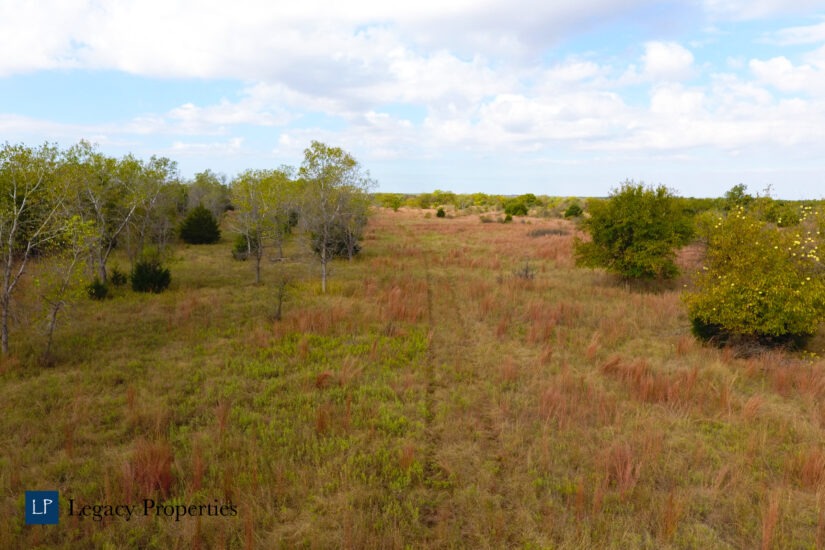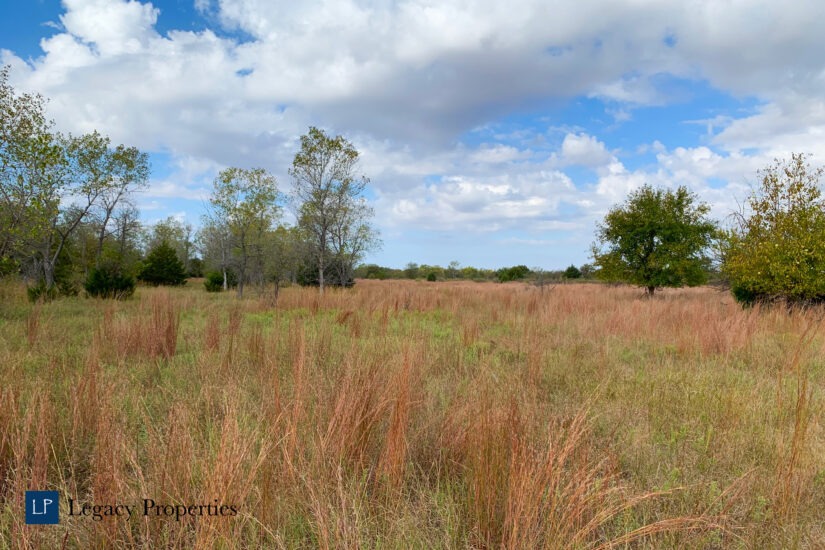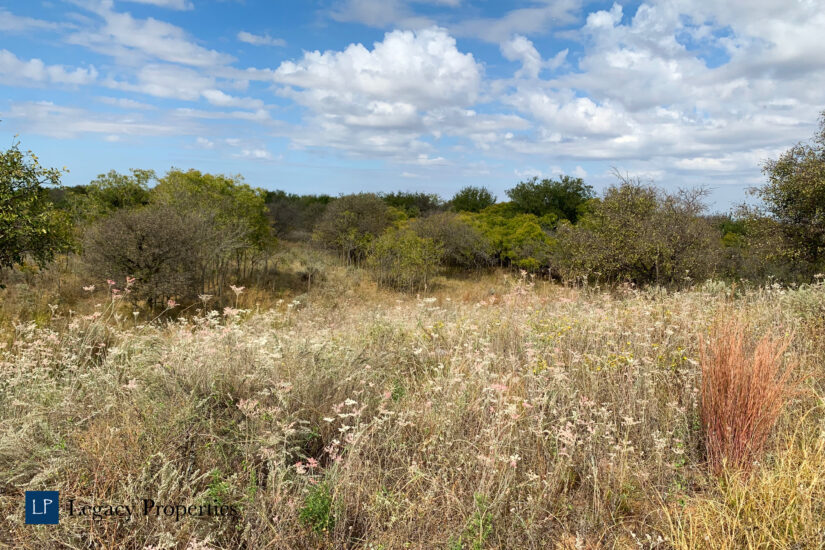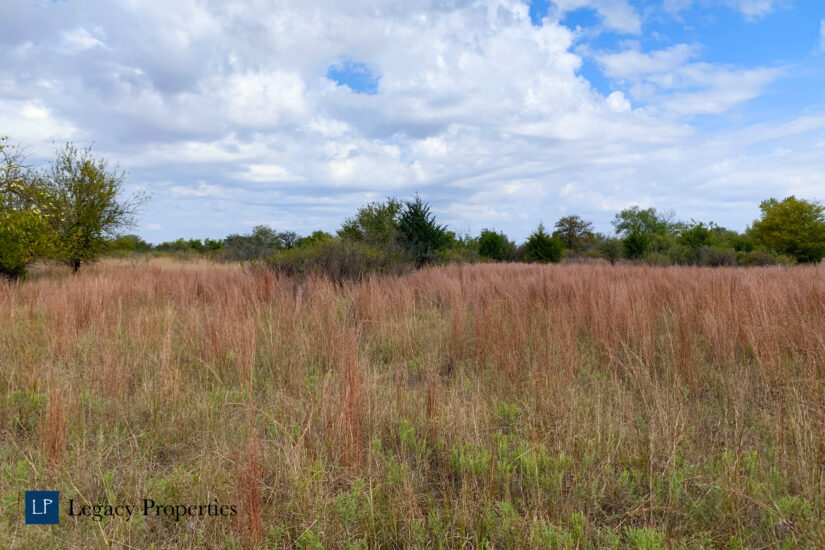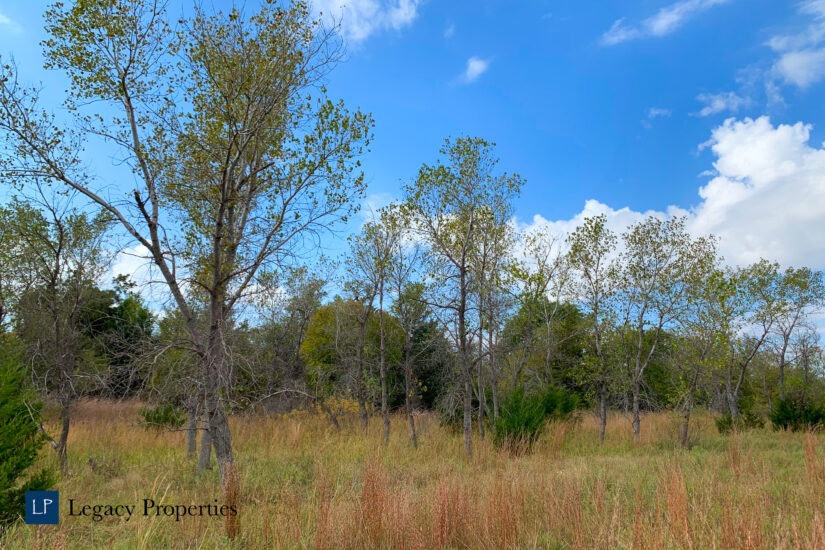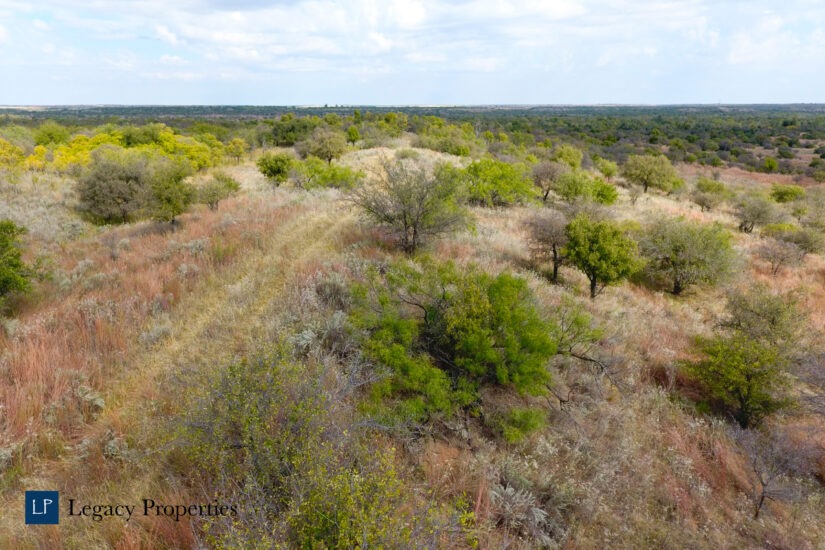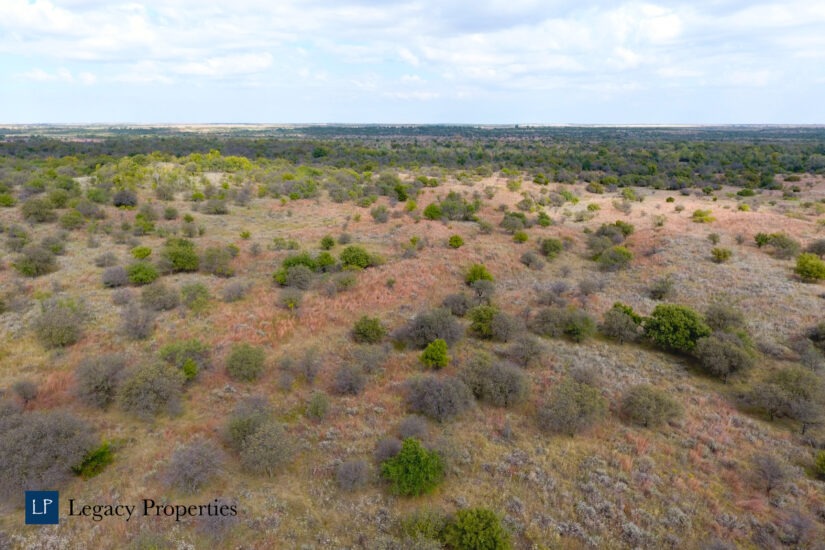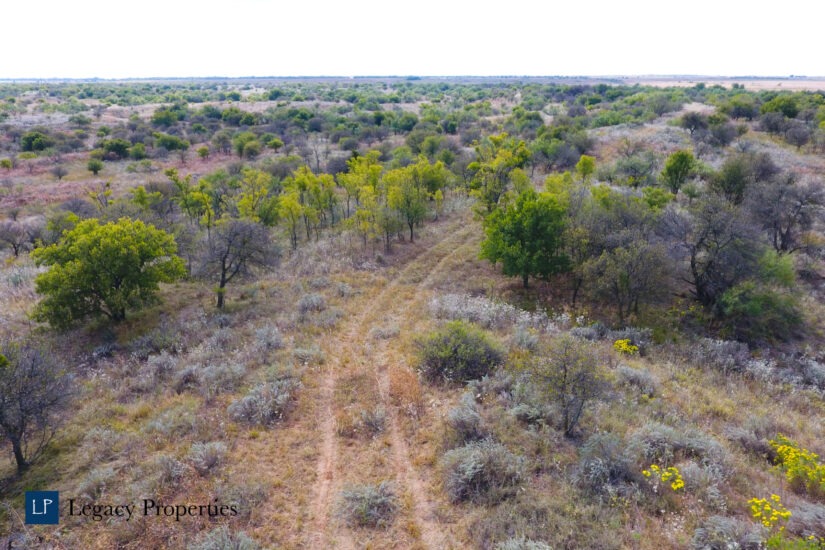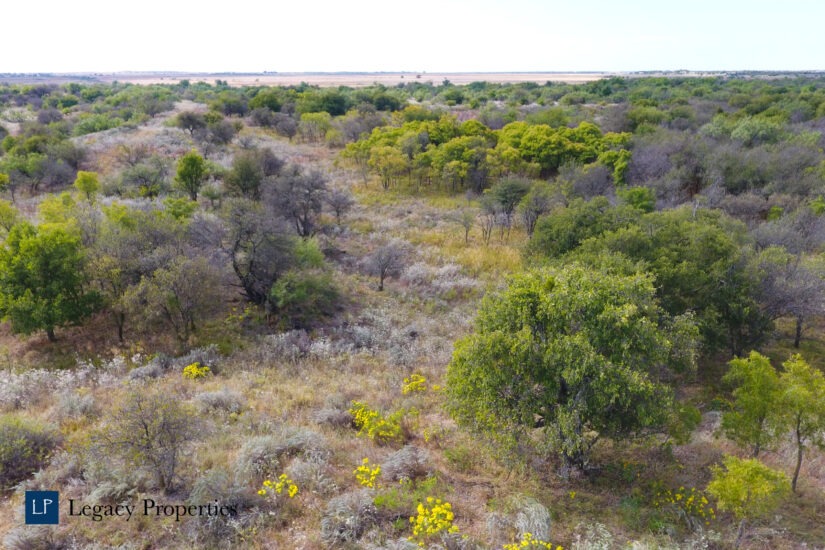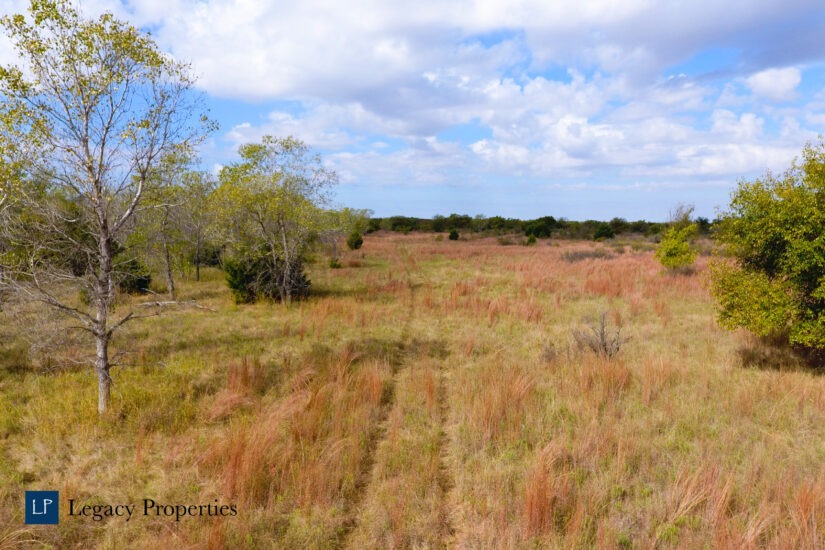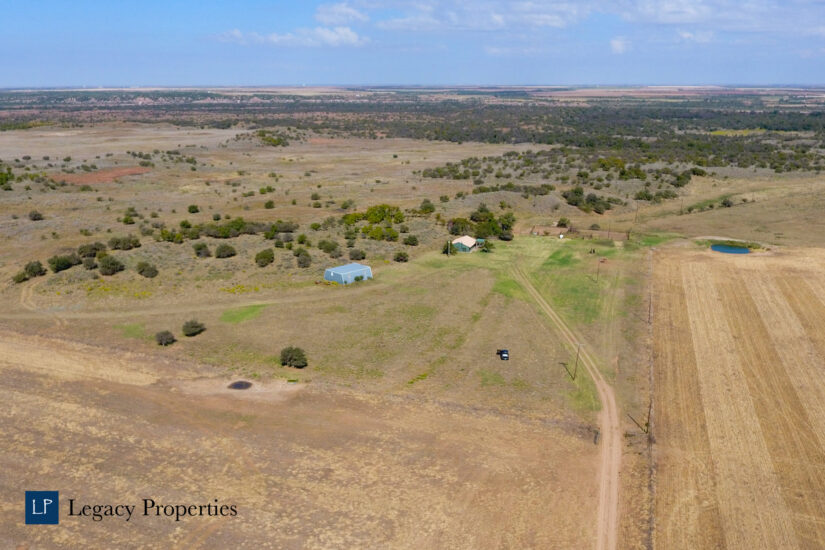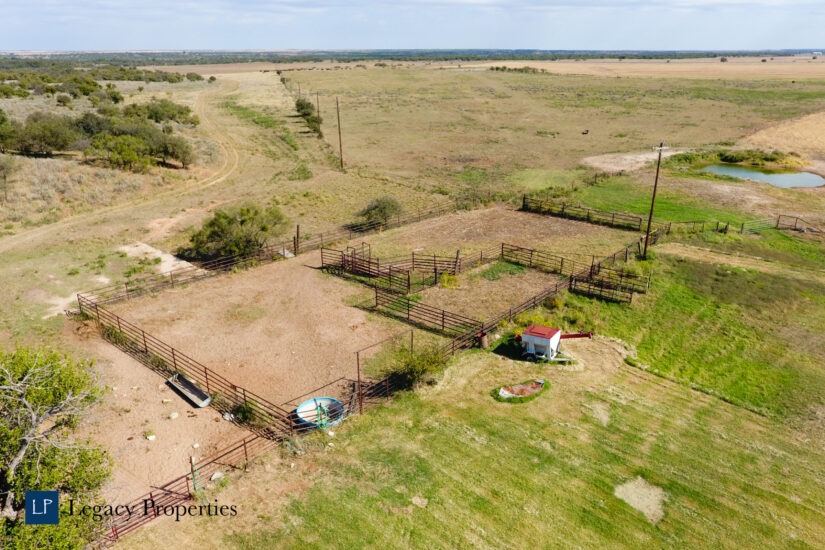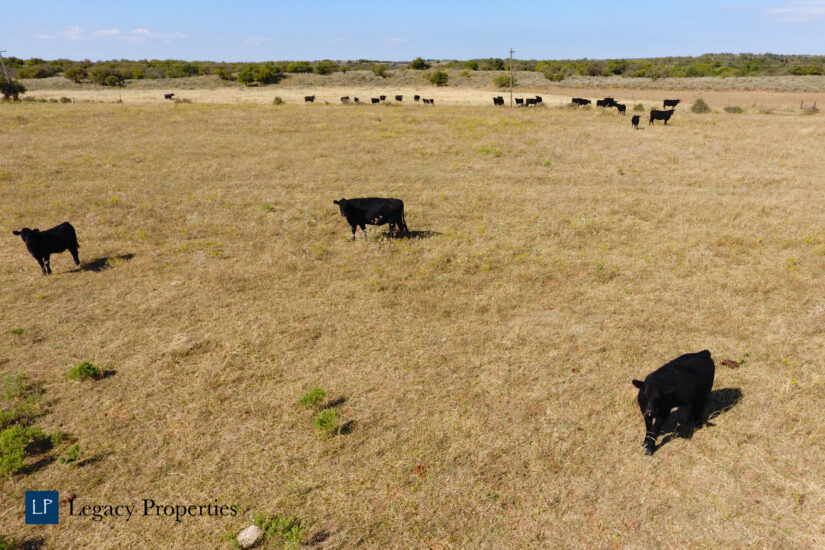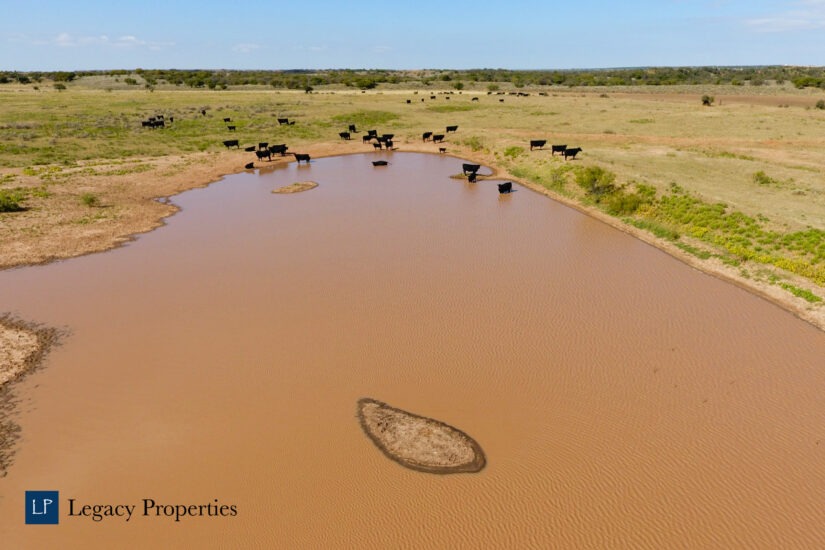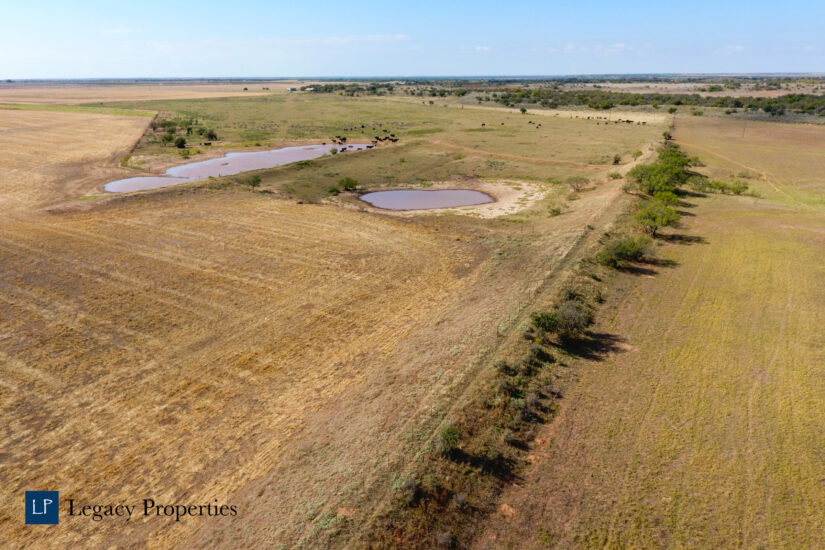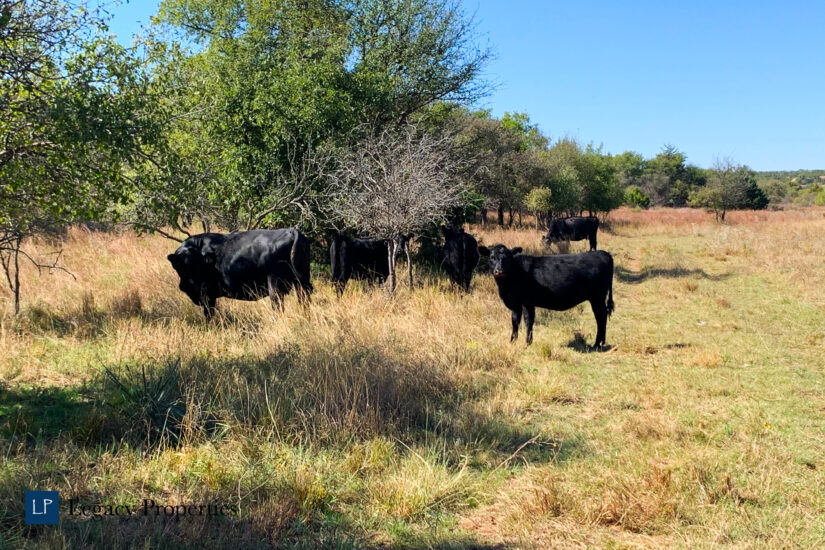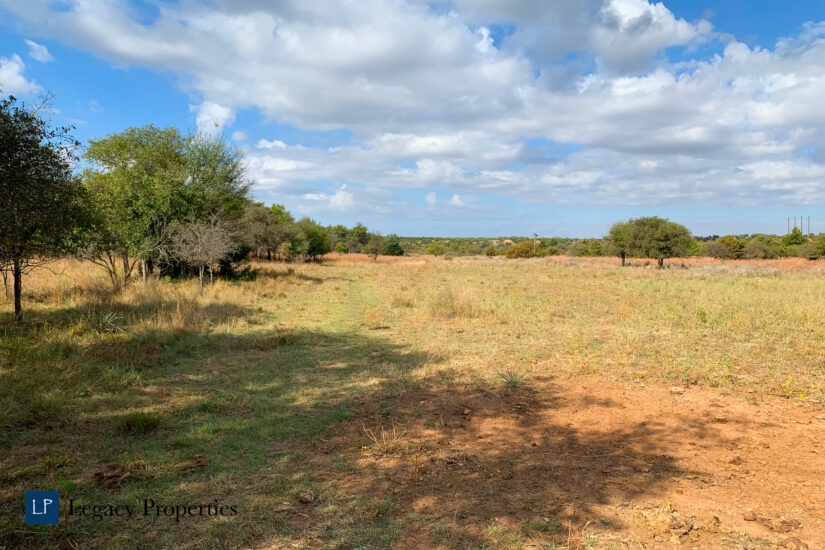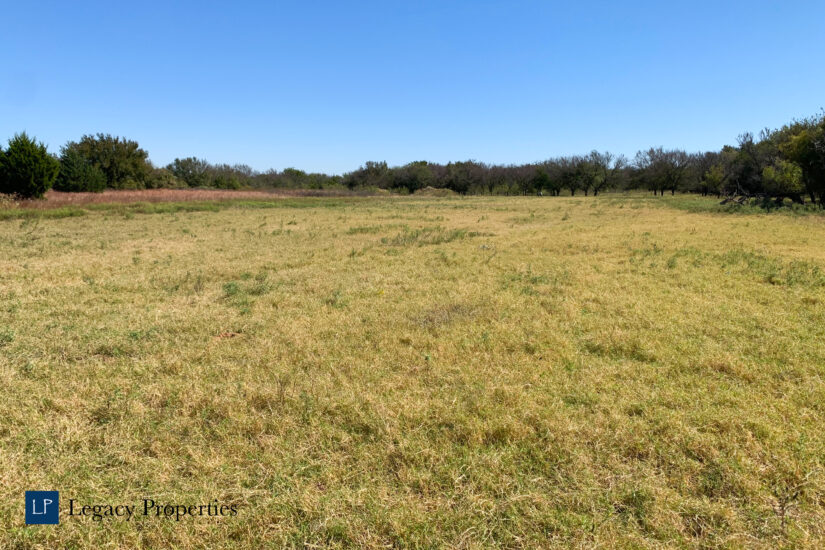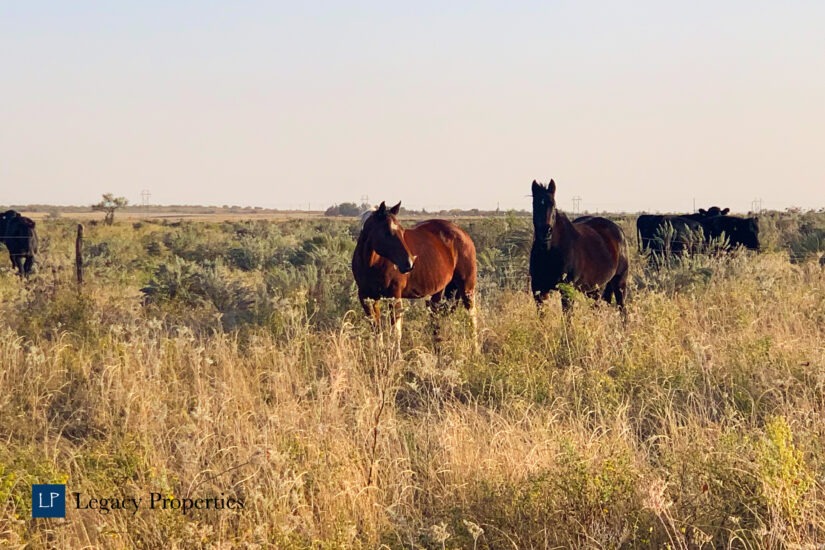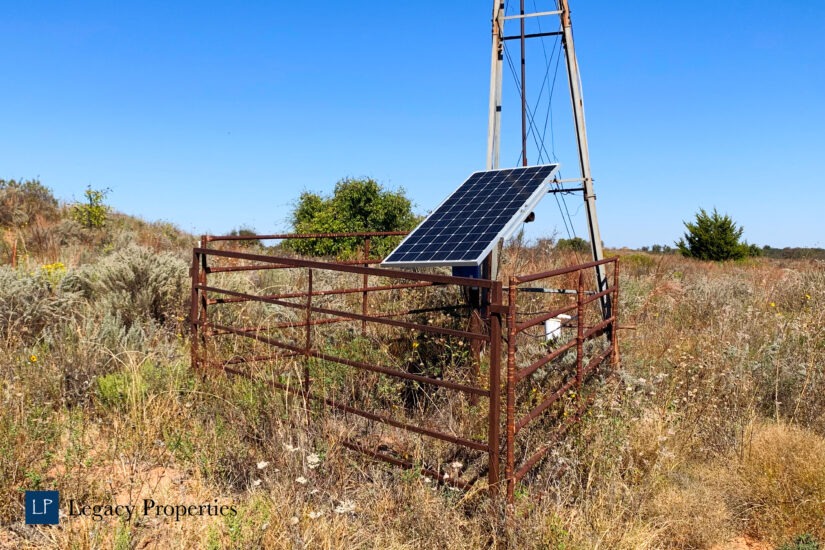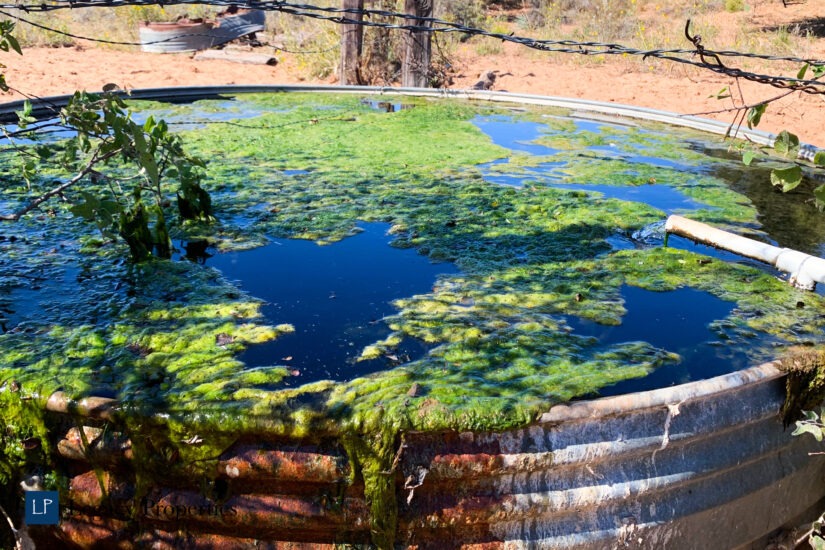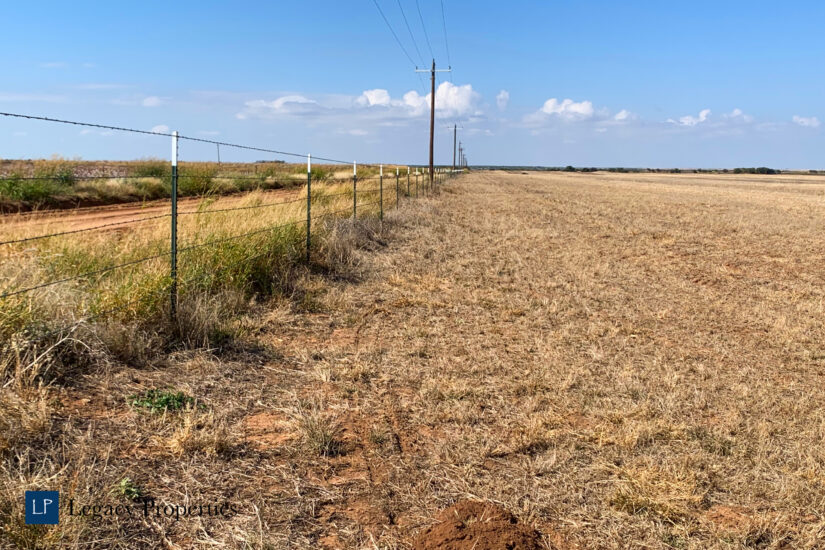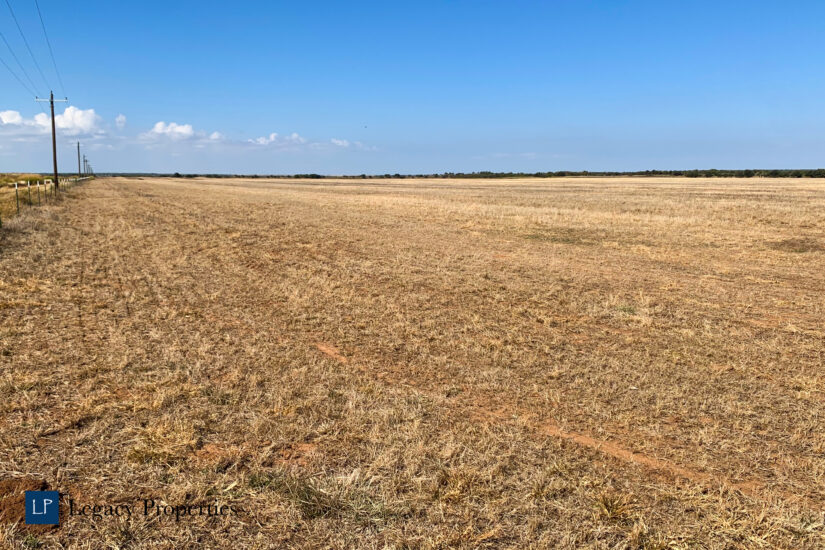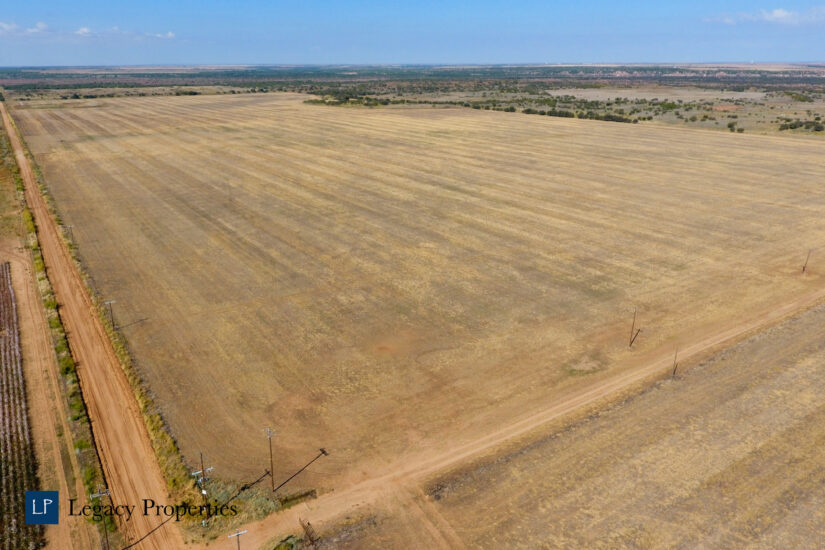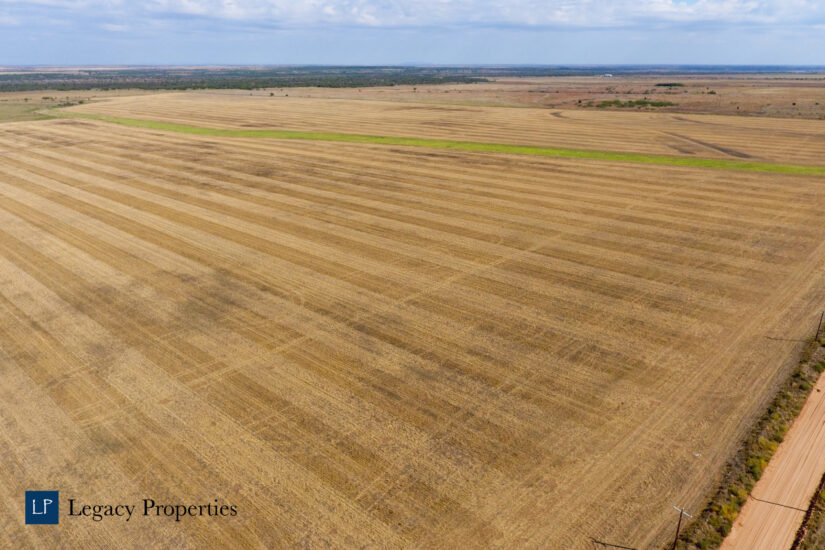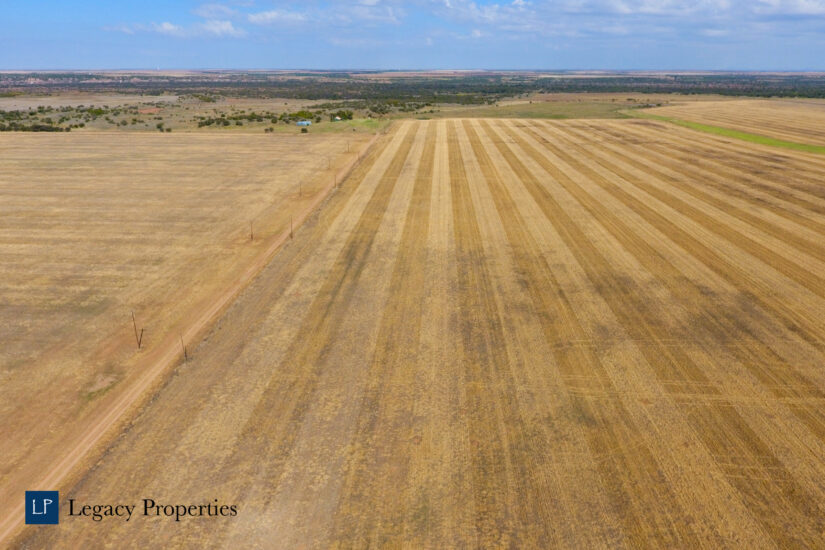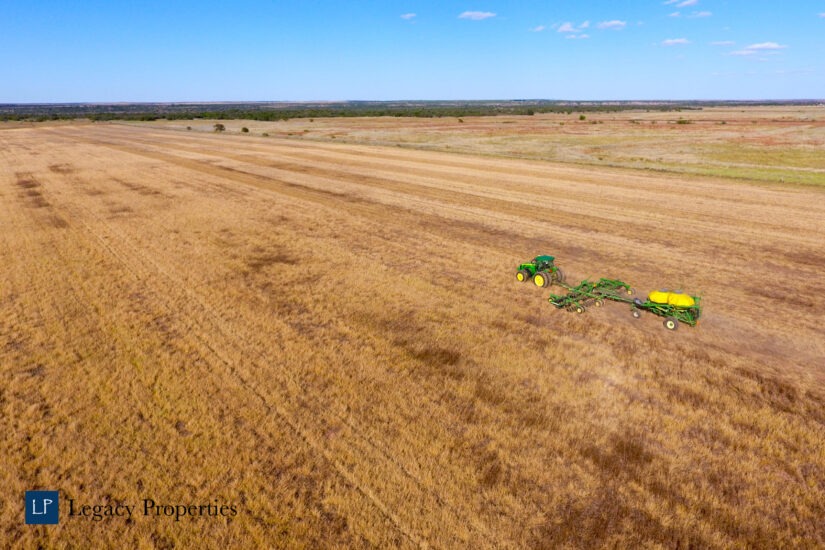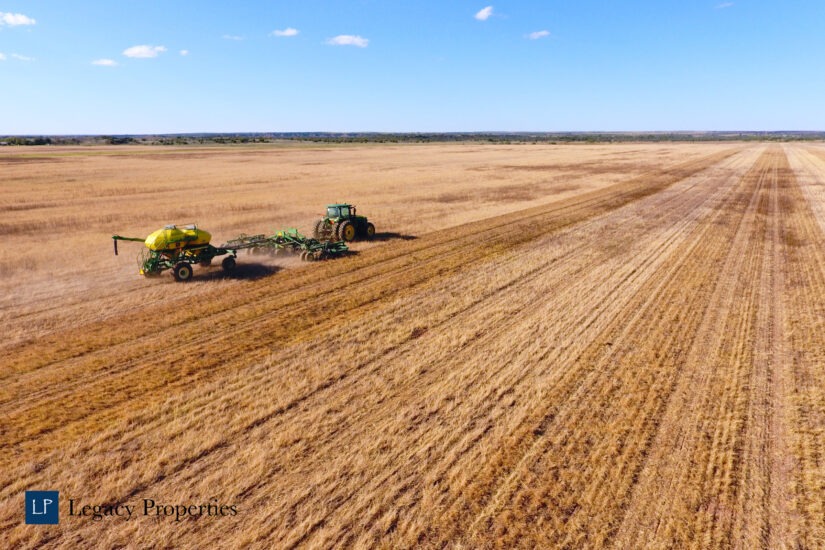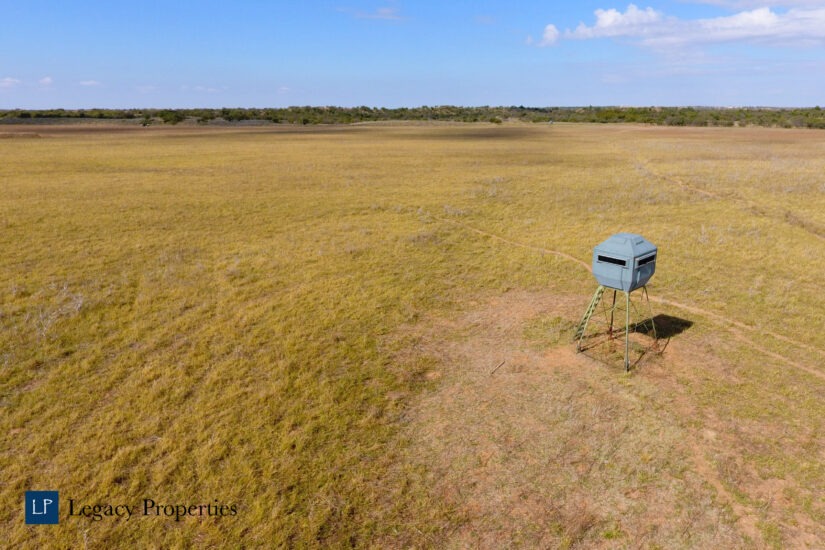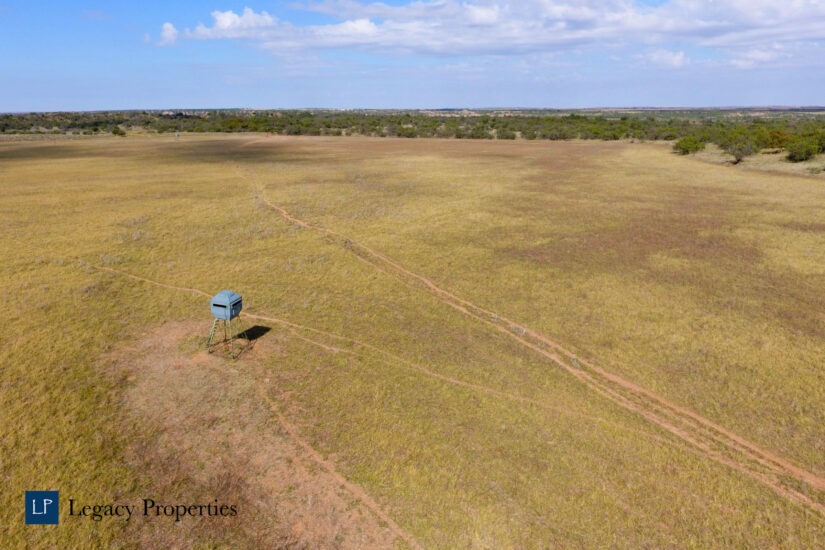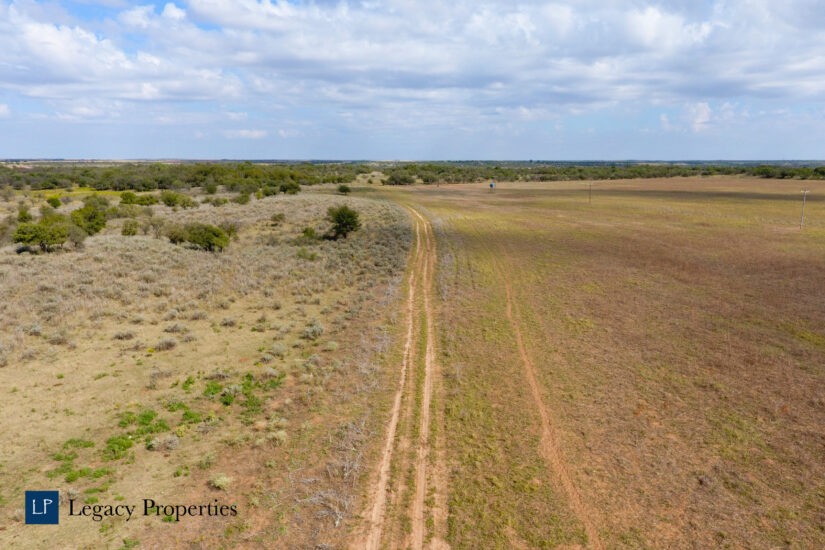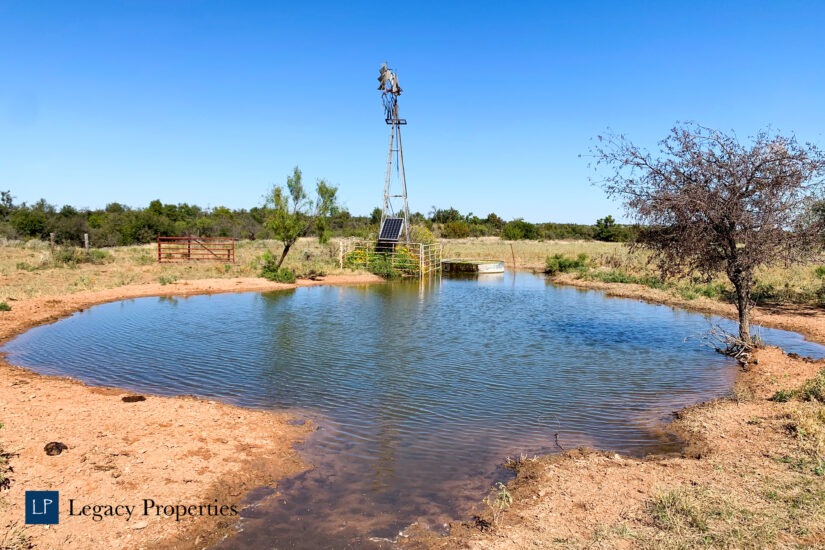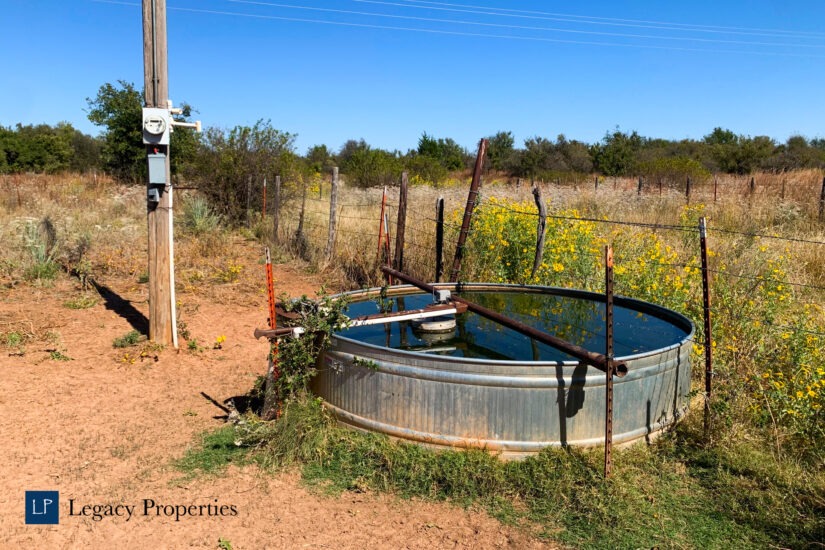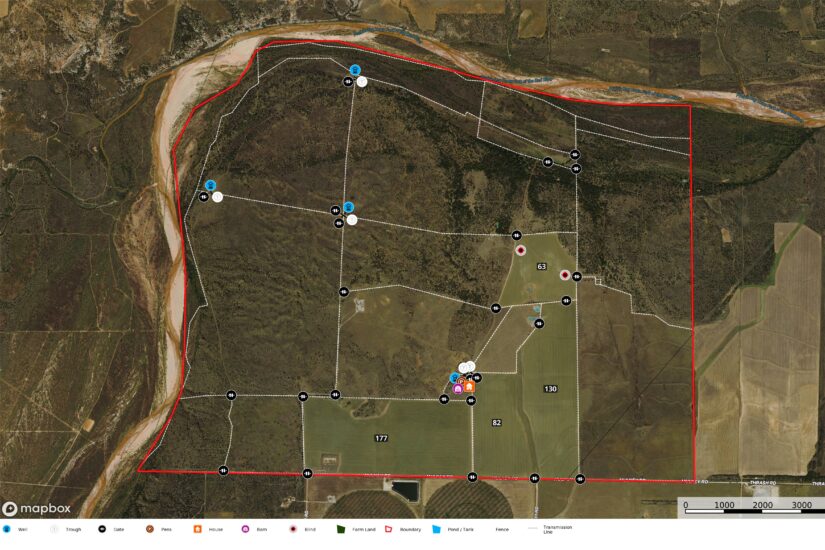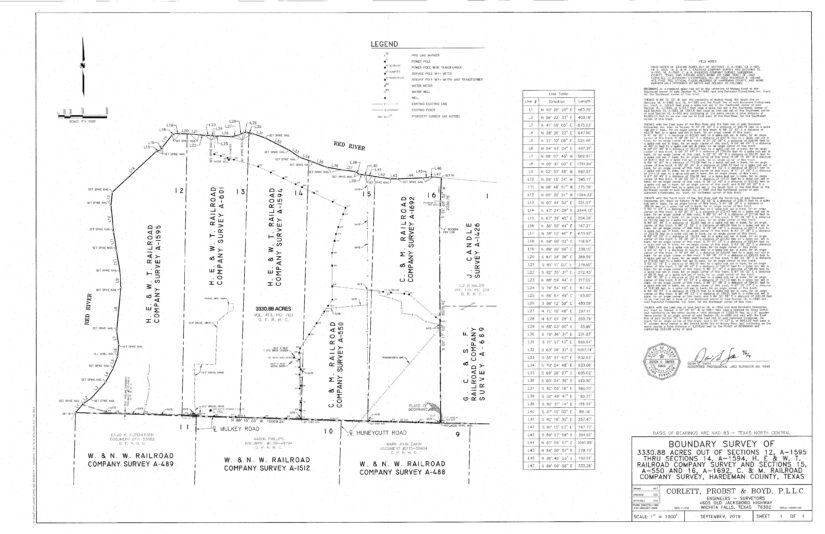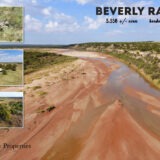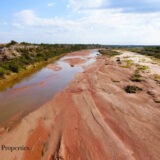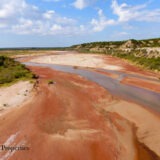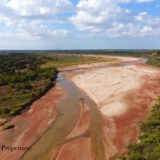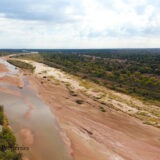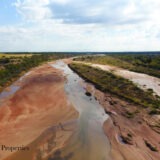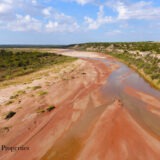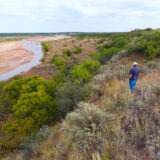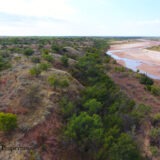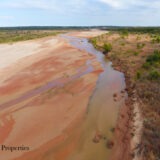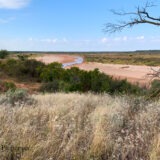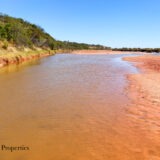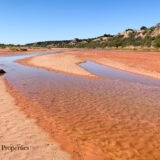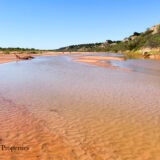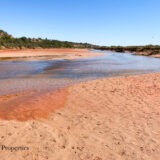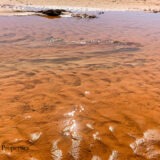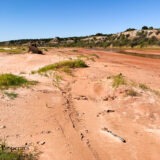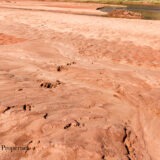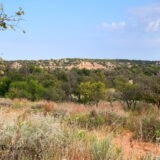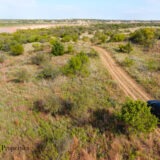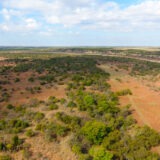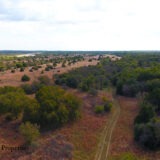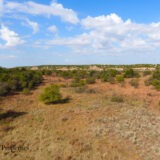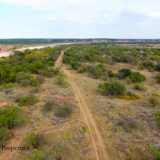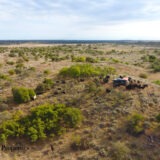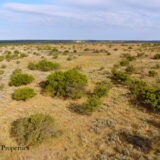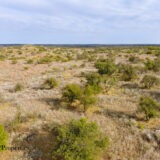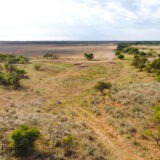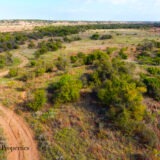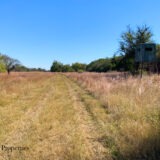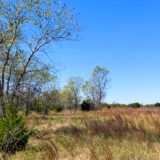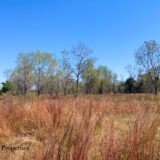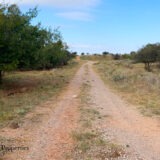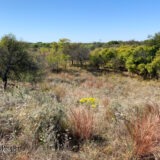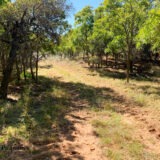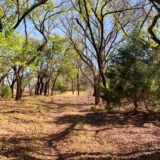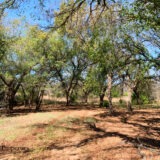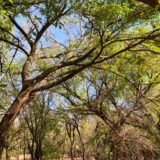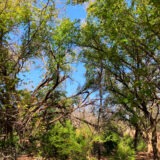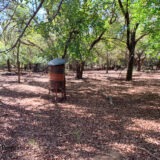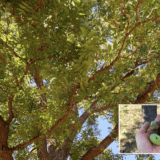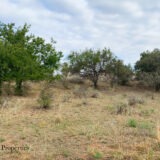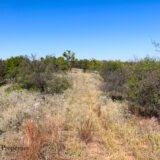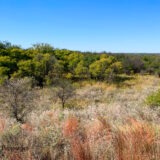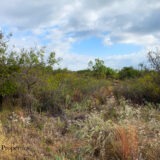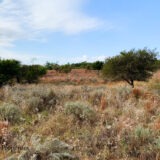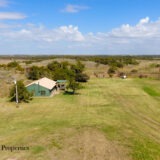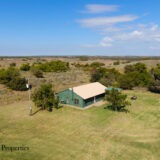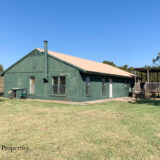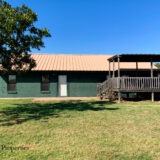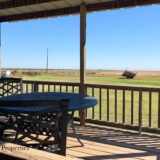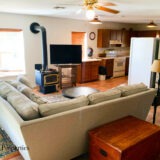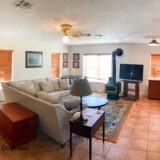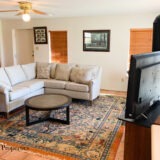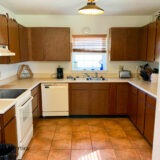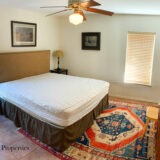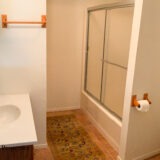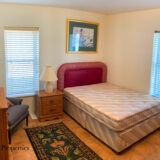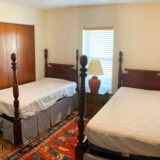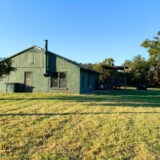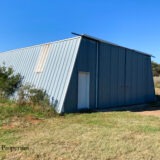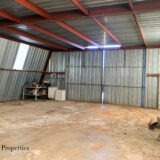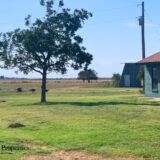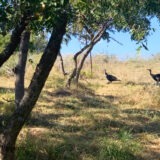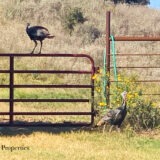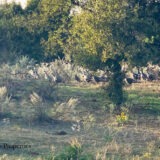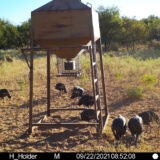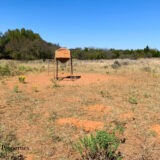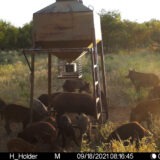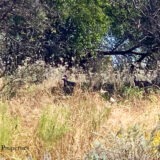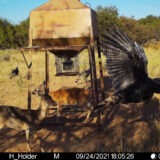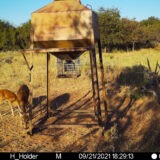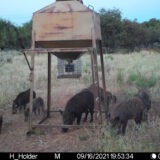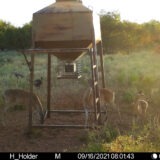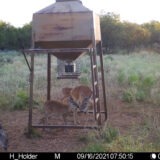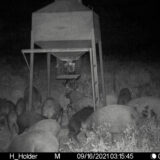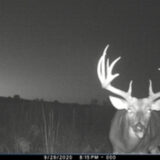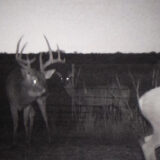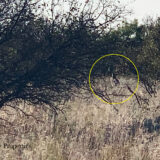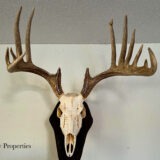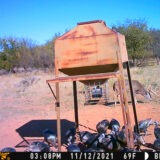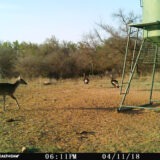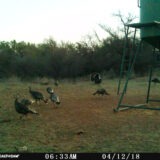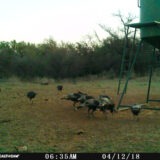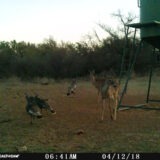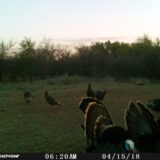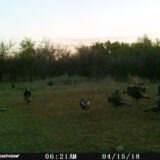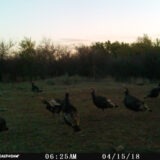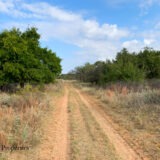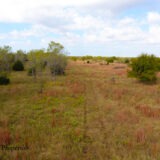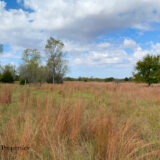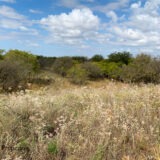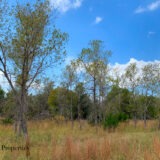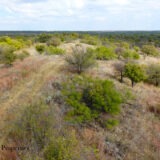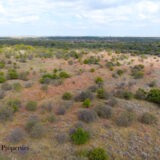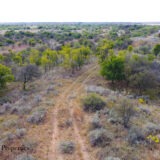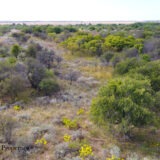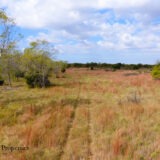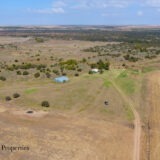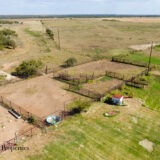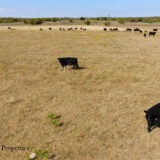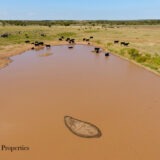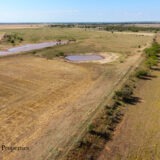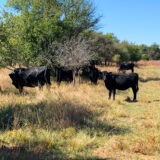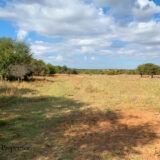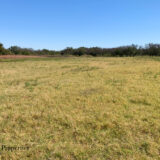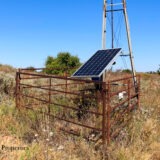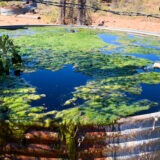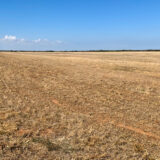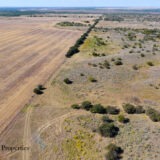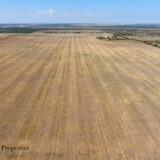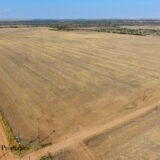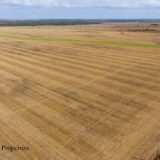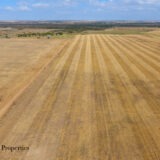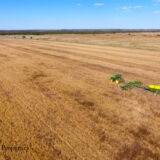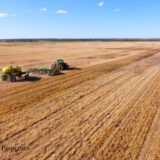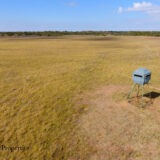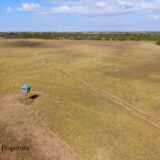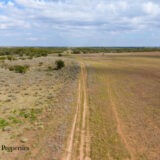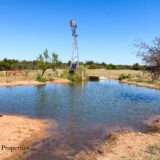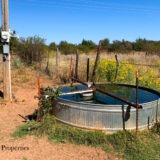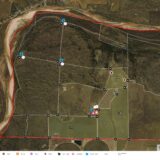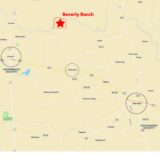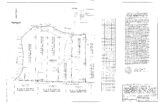 Home Details
| | |
| --- | --- |
| Beds: | 3 |
| Baths: | 2 |
| Sq. Feet: | 1,440 |
Land / Lot Information
Address:
Hardeman County, Texas
Acres:
3,330.00
Price per Acre:
$2,250
Access:
County Road
Utilities:

Electricity

Water Wells (5)

Septic System

Fiber Optic High Speed Internet

Wildlife:

Whitetail Deer

Rio Grande Turkey

Feral Hog

Bobwhite Quail

Mourning Dove

Waterfront:

Prairie Dog Town Fork of Red River (5 miles)

Ponds (5)
Downloads
Description
The 3,330 +/- acre Beverly Ranch lies along the Texas-Oklahoma border, north of the town of Chillicothe in Hardeman County, TX. With FIVE miles of frontage on the Red River, rolling tree covered hills and abundant wildlife, it is a sportsman's paradise. Complete with a 3 BD/2 BTH weekend cabin, it is ready to walk into and enjoy immediately!
HISTORY:
The ranch as it exists today is a combination of two land transactions by the current owner. The central and west sections were purchased from Thomas Beverly in 2000, and the west adjoining acreage from the Thrash family in 2004. These lands were both part of W. G. Mulkey's original ranch from the late 1800s, so combining them put most of the original ranch back together. Mr. Beverly was a descendant of the Mulkey family too, making his part a legacy holding for 110 years before it was sold by to the current owner in 2000.
Collectively called the "Beverly Ranch", the property has been utilized by one individual, William B. Dunavant, Jr., since his purchase to hunt turkeys each Spring. Now after 21 years of consistent management, the ranch is being offered for sale again.
LOCATION:
The Beverly is just 10 miles from Highway 287 in Northwest Texas, which is the main traffic corridor from Dallas-Fort Worth to New Mexico and Colorado. The town of Chillicothe (pop. 671) is within a 10 minute drive and has a gas station, medical clinic, coffee shop and restaurant. Vernon (pop. 11,000) is 25 minutes away and has a Walmart, hospital, multiple restaurants and several feed stores. Vernon also has a county airport with a 4,300′ asphalt landing strip.
Proximity to larger cities is as such:
Wichita Falls: 76 miles (has daily AA flights to and from DFW Airport)
Amarillo: 165 miles
Oklahoma City: 174 miles
DFW metroplex: 200 miles
The ranch is tucked away in the corner of the county and is very private. Little to no through traffic passes by its gates, with the exception of local farmers and ranchers.
LAND USE:
The Beverly was recently surveyed in September 2019 to have 3,330.88 total acres. These acres include:
3,110 +/- total acres under fence
2,862.9 +/- acres of original patented land with the state of Texas
461 +/- acres of acreeted "river bottom" acres
452 +/- acres of dry land cultivation
439 +/- acres of old CRP pasture (no longer under contract, may be cultivated or grazed)
2,105 +/- acres in native range land
The cultivated acres include four different farm fields that have been planted in winter wheat each fall. This provides supplemental nutrition for the ranch's deer herd, and also allows for rotational grazing of cattle. The fields have productive sandy loam soils and could also grow alfalfa, cotton, milo or coastal hay crops. The range land is cross fenced into six main grazing pastures; all fences are in good condition and some sections are new. These pastures allow you to contain cattle during the hunting seasons, as well as rotate adequately to ensure proper stewardship of the land. Across the whole ranch, a cow herd of 100 plus bulls is sustainable.
TERRAIN and VEGETATION:
The farm fields and old CRP plots are flat. Surrounding these are miles of rolling hills, creating a varied terrain and some scenic views. From the road to the river, the land changes approximately 90′ in topography.
The pastures are filled with hardwoods and scrub brush. Hackberry trees, scrub oak, mesquites and scattered cedars make up the bulk of the pasture land. 50′ tall elm tree groves and chinaberry motts create forested areas, ideal for bow hunting. Several parts of the ranch have native pecan trees (one of the only ranches in the region with pecans). The east side has lots of cottonwoods too. Wild plum thickets, sage and yucca brush provide short range cover; native grasses include bluestem, switch, side oats gramma and winter rye.
WILDLIFE:
The Beverly is known for its abundant game and quality genetics. As stated above, the current owner only used the ranch to hunt Spring turkeys. Flocks of Rios have been seen here as large as 500, and you can expect to have excellent turkey hunting year after year. Even on a casual drive through the ranch, you will see multiple flocks with 30-40 birds.
While Mr. Dunavant did not hunt deer, he did allow the Texas Wildlife Officers to bring in youth hunters to harvest does each winter. Big bucks die of old age here, as evidenced by the abundant mature sheds found every year across the pastures and in the fields. Expect to harvest trophies! On a recent drive by a buck was seen bedding down in a bluestem draw that was estimated to be 180-190 B&C. Together with the native vegetation and planted wheat fields, they have year around nutrition to grow massive racks; these are big bodied deer too. *Game cameras are going at the ranch – contact Listing Broker for current pictures.
The ranch has a fantastic bobwhite quail habitat, but typical of the area, covey numbers vary year to year. The last time quail were hunted was in 2017. I jumped a pair during the photo shoot.
Other wildlife includes feral hog, coyote & bobcat; mountain lion have also been seen. The ponds attract migratory dove each Fall.
RANCH WATER:
Approximately five dirt tanks hold water across the land. In the early 1900s the ranch became known for its good spring water and settlers in Greer County, OK, across the river where the water quality was poor, would come to Mr. Mulkey's well to fill up their wagons with drinking water. This old well has since collapsed but remnants of it can still be seen. Five water wells are scattered across the ranch – four of them have sump pumps in them, of which two are powered by solar panels and two by electric lines. The fifth well is not currently being used but is believed to be functional.
A long draw on the east side has potential to build a sizable lake (5+ surface acres). This draw runs across the old CRP pasture, descending 50′ before reaching the tree line; multiple terraces across the pasture run water to this point as well. Because the soils have deep sand thoughout (15′ +/-), you can anticipate needing to bring in drilling mud or line the lake to make it hold consistent water.
The Prairie Dog Town Fork of the Red River forms the ranch's boundary on the west and north sides, providing almost five miles of livewater frontage! Across the river on the northwest corner is a tall, scenic bluff ridge, with gypsum rock outcroppings. The Red is fed by Groesbeck and Sandy creeks just before it meets the Beverly's border, so it keeps plenty of water running through it year around.
IMPROVEMENTS:
A three bedroom, two bathroom cinder-block cabin is at the ranch headquarters. The cabin has 1,440 sq ft and is in good condition with a metal roof, tiled floors, CH/A and wood burning stove. A large utility room has W/D connections; all appliances will stay. The house water is from a well; it has a septic tank and fiber optic high speed internet too. A detached covered porch gives a place to relax in the evening.
Other improvements to the ranch include a 30′ x 35′ metal barn with concrete slab, electricity & water, set of pipe pens and 25 +/- miles of barbed wire fencing. Two tower blinds and multiple feeders will convey with the sale too.
Multiple hills on the ranch provide nice building locations for a lodge, with some providing views of the river. Electricity poles run along the northern border by the river back there, so it would be easy to tie onto.
MINERAL RIGHTS:
The ranch is being sold without reservations from the current owner. Most of the land will convey as "surface estate only", except for 662.2 acres on the east side where ALL the executory leasing rights and 50% of the royalties are owned. All wind and water rights are in tact and will transfer to the buyer at closing.
The ranch doesn't have any active oil or gas wells. Five dry hole wells were drilled decades ago. One well used to be online on the southern side, but it was short lived and is now plugged.
LEASES:
A lease agreement is in place with the current ranch manager, David Belew (related to Listing Broker). In exchange for taking care of the maintenance needs of the property, he is allowed to graze cattle on the ranch and plants wheat in the fields every year, at his own expense. By him and the cowboys managing the cow herd, he also keeps poachers off the property. David upkeeps the fences and windmills, fills all game feeders, shreds the interior roads and mows/upkeeps the area around the cabin and barn.
LIST PRICE:
$7,500,000 total price, or approximately $2,250 per acre.
CONTACT:
For more information or to schedule a tour of this ranch, contact agent Benjamin Belew at (940) 357-9940.
*****
SOLD: DECEMBER 2021
Contact Agent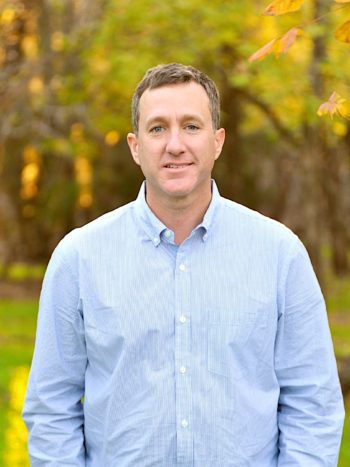 Send an email using the form below.